Has someone approached you about joining the World Wide Group as a distributor?
Have you heard people say it's a scam or pyramid scheme?
Want to know if you can really make money?
Before you consider joining, read this super in-depth World Wide Group review in full to learn everything you need to know about the company, its products, and its money making opportunity.
We've reviewed many MLMs like Pink Zebra, World Ventures and Xyngular and while I'm not a huge fan of MLMs (for reasons I'll go into) some fare better than others. Let's see how World Wide Group does.
And just so you know: I am not a World Wide Group distributor trying to recruit you into my downline, but an honest guy doing my utmost to give you the best information about how to make money online when you need it.
This is a super loooong review (4,000 words!) so here's a quick roundup:
World Wide Group Review At A Glance
About: World Wide Group offers teaching and mentorship to help you build a successful multi-level marketing business with Amway.
Price: Signing up will cost you $144.90 a month plus $64 for Amway registration and $99 for a starter pack. 
Pros: WWG has been around since 1959 and has good motivational training.
Cons: Expensive products, high monthly outgoings, complex compensation plan, numerous lawsuits and a high failure rate.
Verdict: If you love face to face selling and recruiting then this could be a good side hustle. Just keep in mind that 99.7% of people lose everything they invest into MLMs.

Is it worth signing up?
Honestly, almost all Amway products come with crazy high price tags which means they're gonna be a hard sell, not to mention the compensation plan is ridiculously complex so making money with this is not easy.
If you're not so keen on the constant and tireless hustle of selling and recruiting which inevitably comes with joining an MLM, then create an online business instead.
It's the smarter, more profitable, 21st-century option.
What Is The World Wide Group?
World Wide Group (formerly known as World Wide Dreambuilders) is a mentorship group founded by Ron & Georgia Lee Puryear. They provide conferences, motivational teaching and one-on-one mentoring for those looking to build a successful network marketing business with Amway.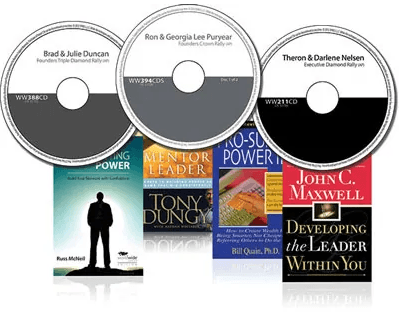 You can read about the history of World Wide Group here but basically Ron & Georgia Lee Puryear joined Amway in 1971, became Diamond Level Leaders in 1978 and launched World Wide Group the same year to help train Amway Independent Business Owners (IBOs).
Today World Wide Group is run by Ron and Geogia's son and daughter-in-law, Jim and Bobbie Puryear.
They talk a lot about how to have the right winning mindset when it comes to selling Amway products and recruiting other distributors into the business so they too can achieve Diamond status.
Simply put: World Wide Group = Amway.
In case you've never heard of them, Amway (short for American Way) is THE great-grandfather of multi-level marketing (MLM). They started out in Ada, Michigan in 1959 and paved the way for the 1,000s of MLMs we see in the US and around the world today.
Love them or hate them, they generated an impressive $8.4 billion in 2019 alone.
Here's World Wide Group's official where they say they are here to help empower you to build a profitable business and build the life you want:
You'll notice in the video they don't mention the products even once, and that's good for reason; yes, Amway distributors make money selling Amway's products, but they make more selling YOU on the business opportunity.
How do I know?
Because I was once recruited into World Wide Group and I failed miserably despite giving it my all.
I was given the full sales presentation, I was told making money is as easy as recommending a few products and recruiting a few team members.
I wasted a ton of money buying expensive products and marketing materials and recruited 6 other people of my friends and family into doing the same.
In this review we're going to talk about both the products and the business opportunity so you'll know exactly what you're getting yourself into if you join.
The Products You'll Be Promoting If You Join World Wide Group
Join the World Wide Group as an independent business owner and you'll be paid commissions to promote Amway's product range.
If someone buys a product through you, you basically go ahead and buy it at a 75% wholesale price and keep 25% for yourself.
This is what's known as direct selling. Here's a quick video overview of how it works:
They are vastly overpriced in my view, which will make selling them that bit harder and effect your earning potential.
They are good quality though and Amazon reviews are mainly positive:


Let's take a quick look at Amway's products. This is by no means an exhaustive list but it'll at least give you a good overview of the types of products you'll be promoting if you sign up to World Wide Group.
They fall into 4 main categories:
Nutrition
Beauty
Personal Care
Home
Nutrition
Amway has a wide range of premium vitamins and supplements including: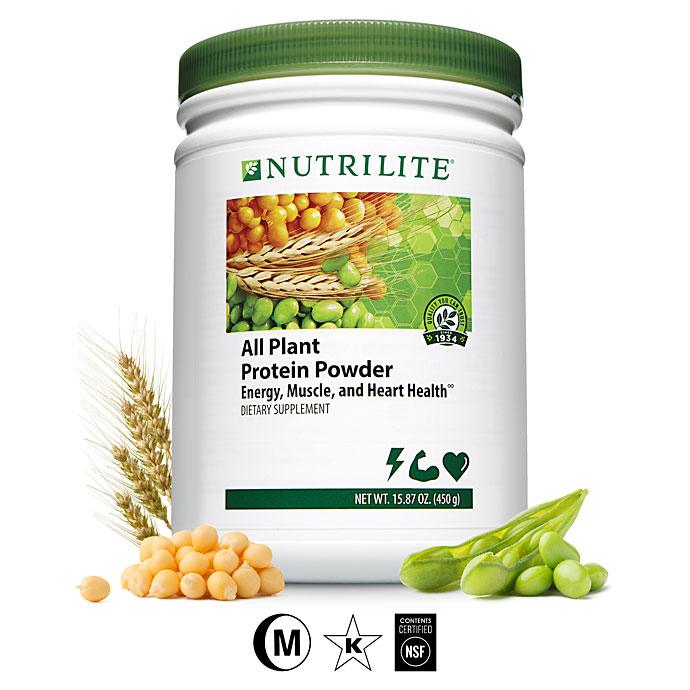 Nutrilite Protein Powers
Available in chocolate or vanilla, these whey protein powders taste great, but at $55 for 120oz (795g) these don't come cheap.
It's also worth noting Amway's health claims have not been evaluated by the Food and Drug Administration.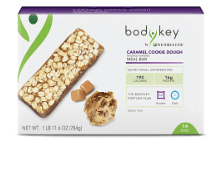 BodyKey By Nutrilite Meal Bars
Designed to help those looking to lose weight, these meal replacement bars come in chocolate brownie, blueberry yoghurt and cinnamon swirl flavours.
Nutrilite Supplements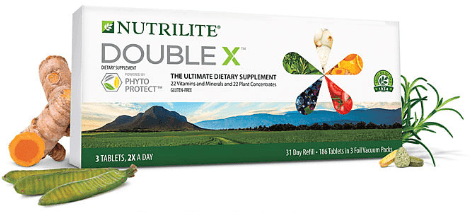 Amway's got it all; from omega oils and vitamin tablets, to essential oils to hair, nail and skin supplements.
My uplines strongly encouraged me to buy the Double X supplement for 2 reasons:
It would help me reach my minimum required product order and apparently it helps give you sharper mental focus and more energy.
But at $71 for 31 days' worth, I never got round to placing an order.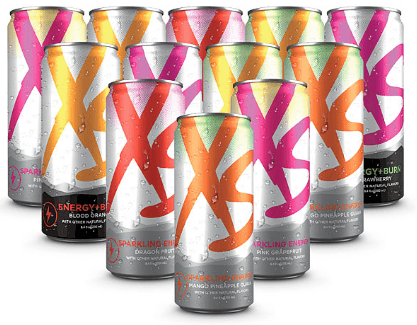 XS Energy Drinks

Amway's caffeine-free energy drinks have no added sugar, are packed full of vitamin C. I like the look and taste of these and they probably don't cost that much more than a Red Bull.
Expect to pay $30 for 12 x 8.4oz cans.
Beauty
Amway's beauty range is called Artistry. They have an impressive range of cleansers, moisterisers, toners foundations as well as eye makeup and lipsticks.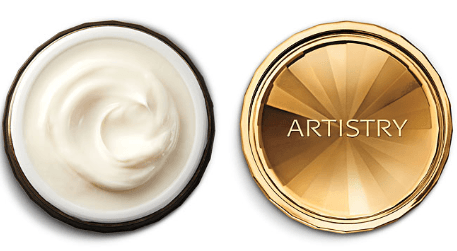 The Artistry range looks stunning and my sister tells me Artistry is the best makeup and mosituriser she's ever used.
Artistry's most expensive product is the Supreme LX Regenerating Cream which comes in at a hefty $365 for a 1.7 fl. oz. (50 ml) tub.
Personal Care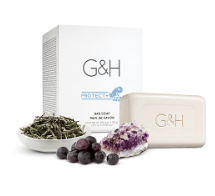 Bath And Body Care
They've got soap bars, antiperspirants, hand soaps and body wash gels with tea extracts to help protect and moisturise your skin.
We're told these products are Rainforest Alliance certified and dermatologist and allergy tested.
Hair Care
Join World Wide Group and you'll be able to promote Amway's Satinique range of anti-dandruff, anti-frizz shampoos and conditioners.
Oral Care
Amway's Glister range is made up of fairly expensive toothpaste, toothbrushes and oral refresher sprays.
Home
Amway have a wide range of household products, including anything you could need for your home. Everything from dishwasher tablets and scouring pads to fabric softeners and air fresheners.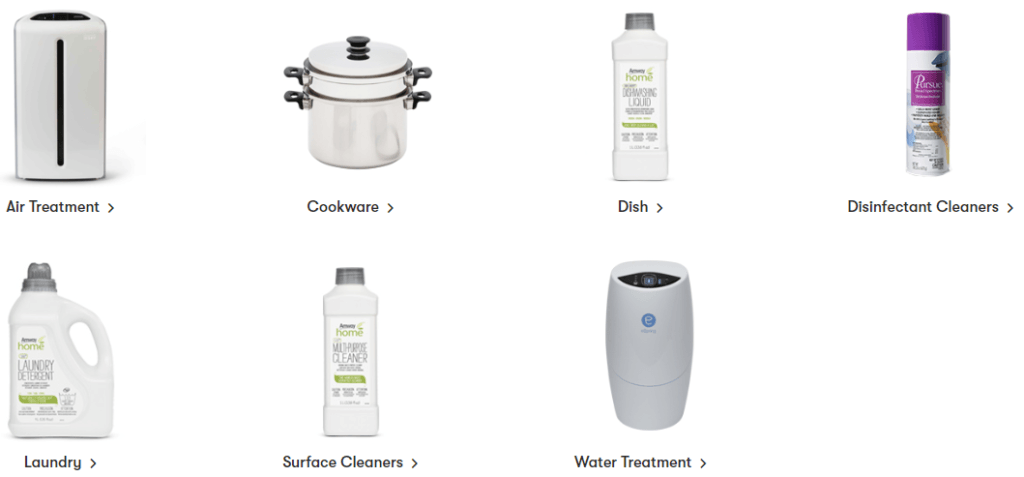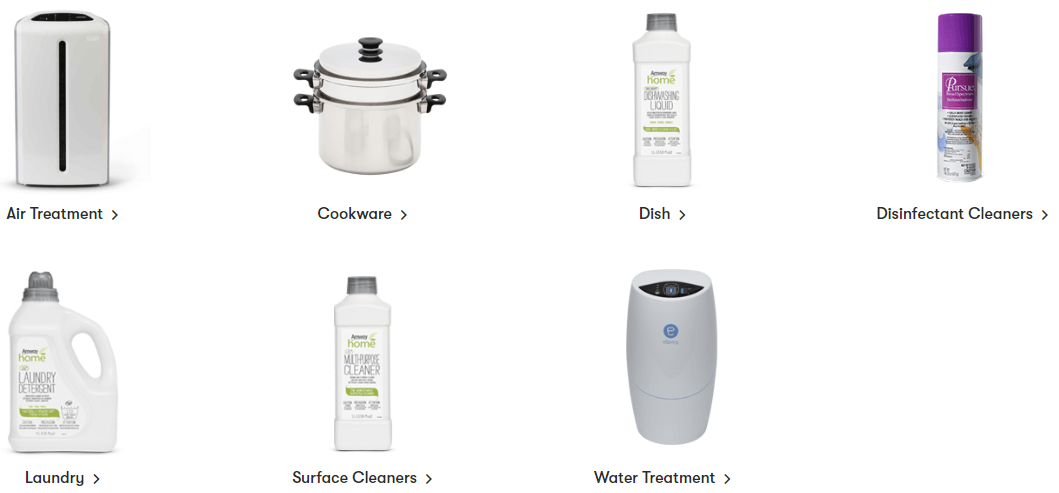 They've also got high ticket items like their $1,770 air treatment systems, $1,250 UV water purifiers and $499 knife sets and $2,087 pan sets. A 25% commission rate on these bad boys is pretty decent.
When I was in Amway in 2015/2016 I knocked on every single door in my village of Swillington (around 3,000 homes) and gave away free samples L.O.C. (Liquid Organic Cleaner) cleaning products because for me they offer the best value out of the entire range.
You mix 1 part concentrate to 3 parts water meaning a $10 or $15 bottle of multi-purpose, kitchen, bathroom or glass cleaner to fill 8 spray bottles.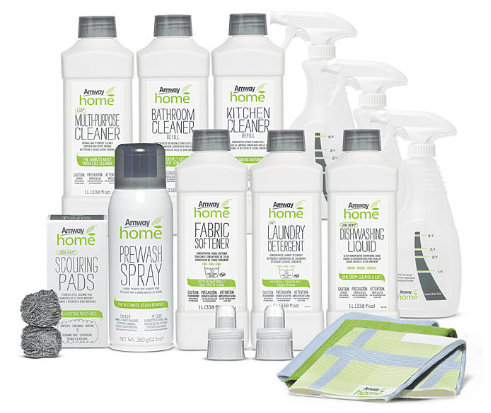 I also posted product catalogues and order forms through every door telling them I'd be back in 3 days to pick up their order and while I did get 3-5 orders, I must've made less than $20 dollars.
Remember, I also paid out $100s for product catalogues and plastic wallets. In the end it really wasn't worth it.
And this is the issue I came up against again and again:
Amway's prices are typically A LOT higher than their closest competitors.
Seriously think about it:
Who is going to pay $4.50 for a single tube of Glister toothpaste when you can pick up a 3-pack of Colgate at Walmart for $3.96?
You are going to find it an uphill battle trying to convince people to pay more for brands they've never heard of.
These products don't just "sell themselves" and what usually happens is you end up with a storage cupboard full of products nobody wants to buy.
This is exactly why eBay and Amazon are flooded with Amway product listings from World Wide Group and Amway members trying to flog their stock at a loss.
Which raises another important point:
Why buy products from distributors when you can buy them cheaper online?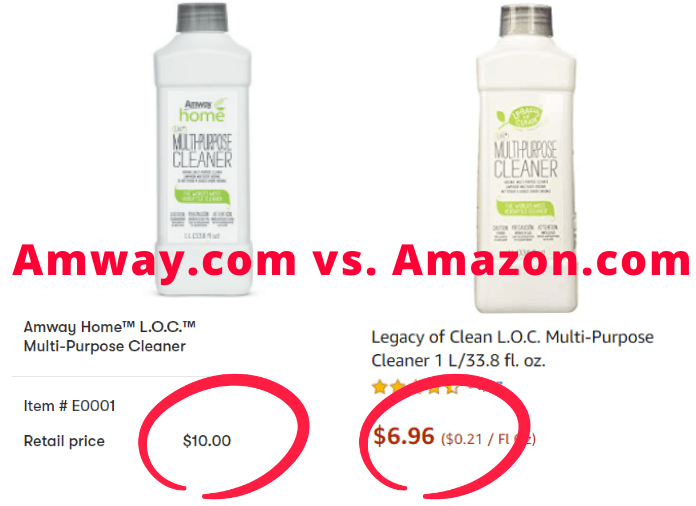 How Much Does World Wide Group Cost?
When you total star up costs and monthly recurring expenses, the total cost of World Wide Group is over $1,500 a year.
Let's break it down.
1. Registering As An Amway IBO: $64/Year
Amway charge a $64 annual registration fee so they can "provide you with the resources you need to run your business."
The cost covers training and marketing materials plus customer support and comes with a 60-day money back guarantee if you want to quit.
2. Amway Business Starter Kit: $99.99 One-Time
The kit comes with a few product samples you can share with friends and some product brochures to get you started.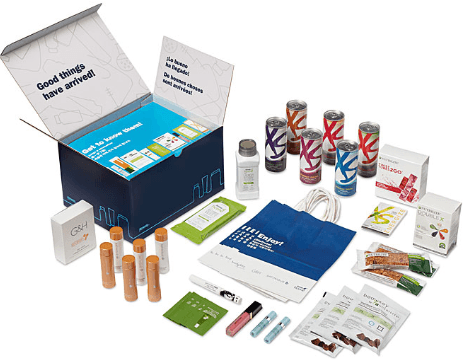 3. World Wide Group Premier Membership: $54.95/Month
Joining World Wide Group means setting up a standing order of $54.95 a month. This'll give you access to the World Wide group app where you can set targets, get daily and weekly audio motivation and catch the latest updates.
4. Motivational Teaching: $25/Month
Next on the list is the mandatory motivational teaching you're going to have to allocate a budget for.
For $25 a month you'll get more motivation talks from Diamonds and Double diamonds as well as books on leadership, entrepreneurship and personal development from authors like John Maxwell and Robert Kiyosaki.
5. CommuniKate App: $34.95/Month
The idea behind this is it gives you a way to report to your upline and keep you accountable.
Other MLMs use free messenger apps like Telegram or Zoom so paying for the CommuniKate app looks like just another way for your uplines to make money out of you.
6. Information System: $30/Month
The ominously named 'Information System' mails out more self-development books to your door in black boxes. The monthly fee can vary between $20 and $30 depending on what type of pre-selected books you get.
| | |
| --- | --- |
| Product | Price |
| Amway Registration | $65.00 (per year) |
| Amway Business Starter Kit | $99.00 (one-time) |
| World Wide Group Membership | $54.95 (per month) |
| Motivational Teaching | $25.00 (per month) |
| CommuniKate App | $34.95 (per month) |
| Information System | $30.00 (per month) |
Add it all up and it's going to cost you $163 to join World Wide Group PLUS a whopping $144.90 each and every month (or $1,449 a year!)
Making money online isn't complicated…
This video will show you exactly how to get started. Tap to watch now »
Can You Make Money With World Wide Group?
The whole purpose of the World Wide Group is to give you the education, training and motivation to achieve Diamond status.
According to Reddit, Amway Diamonds make around $150,000 a year.
The problem is only 0.01% of people who join Amway ever make Diamond.
That means only 1 out of 10,000 reach $150k a year while the other 9,999 don't.
Let that sink in for a while…
The World Wide Group has apparently trained up to 500 Diamonds, which is a pretty impressive number, but the average income for active Amway Independent Business owners is just $200 a month for active users.
Keep in mind only 50% of all IBOs make a sale in a year to class them as 'active'.


Minus the $164 monthly running costs of joining World Wide Group we've gone through and you're barely coming out with $30 a month.
So while in theory you can make money with World Wide Group, with the monthly running costs and shockingly low success rate, your odds of success are not good.
The Compensation Plan Doesn't Help You
The problem with their compensation plan is that it's quite complicated and confusing.
So, let me just give you a quick overview and simplify it as best I can…
There are 3 main ways for you to make money with Amway: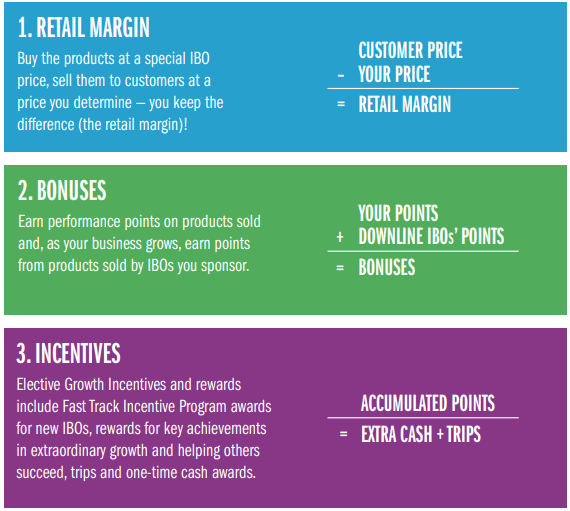 1. Selling Products
As an IBO you can buy products at wholesale rate (at a 25% discount) then sell them to your friends and family to earn a 25% retail commission.
2. Recruiting Other Independent Business Owners
Enroll downlines and coach them to make sales on their own and earn a pecentage of their products sales.
3. Extra Incentives
Earn bonuses, rewards and trips like Elective growth Incentives, Fasttrack Incentive Program rewards, etc. for building a big team.
If you're interested to find out the detailed compensation plan, please refer to their PDF document here or watch these videos:
Notice how this lady can't explain the difference between PV and BV without drawing a pyramid:
But can see the issue with Amway's compensation plan?
It's virtually impossible to make the big bucks without recruiting people.
This is also why some people call this a pyramid scheme because it has a little bit of pyramid scheme characteristics.
Is World Wide Group A Pyramid Scheme?
Yes, World Wide Group is a product-based pyramid scheme, making it completely legal in the U.S. and most other parts of the world. While there is still a heavy emphasis on recruitment, it is still technically possible to make money through retail sales alone.
That is to say, World Wide Group is not an illegal Ponzi scheme like Forsage, Auvoria Prime or MWR Financial.
And neither are they a cash gifting pyramid like Fearless Momma, Instant Cash Solution and Get Weekly Paychecks who make money through recruitment alone.
While World Wide Group are a completely legal MLM company, they are not without their issues. The biggest being the never-ending need to recruit and its long-term sustainability.
MLM (multi-level marketing) companies like this only work by constantly expanding. You join, get 6 others to join who each get 6 others to join and so on. This is why every MLM compensation plan rewards you for building a downline.
If building a successful MLM business was really as easy as the World Wide Group presenters say it is then it wouldn't be long before over-saturation becomes a major problem.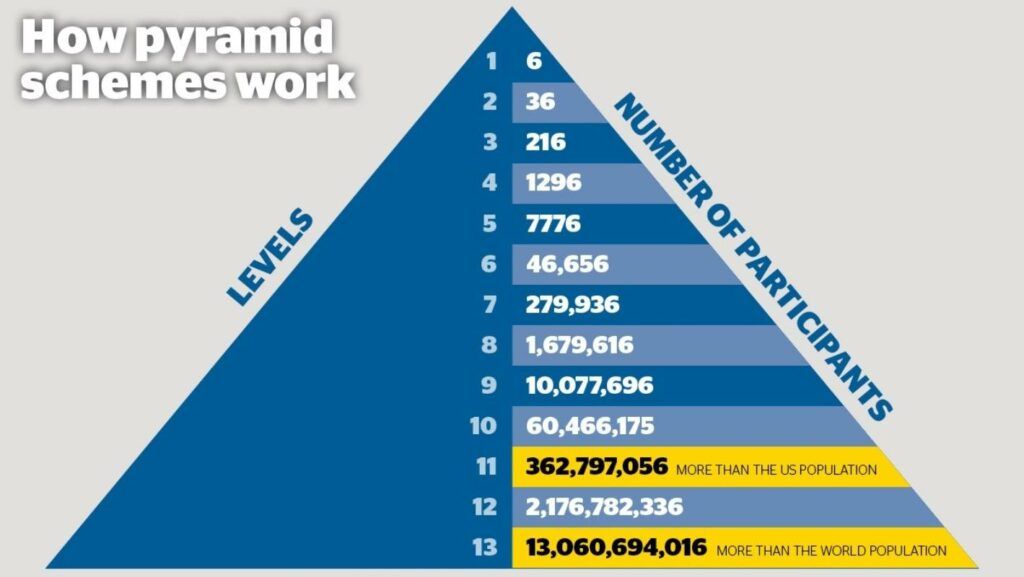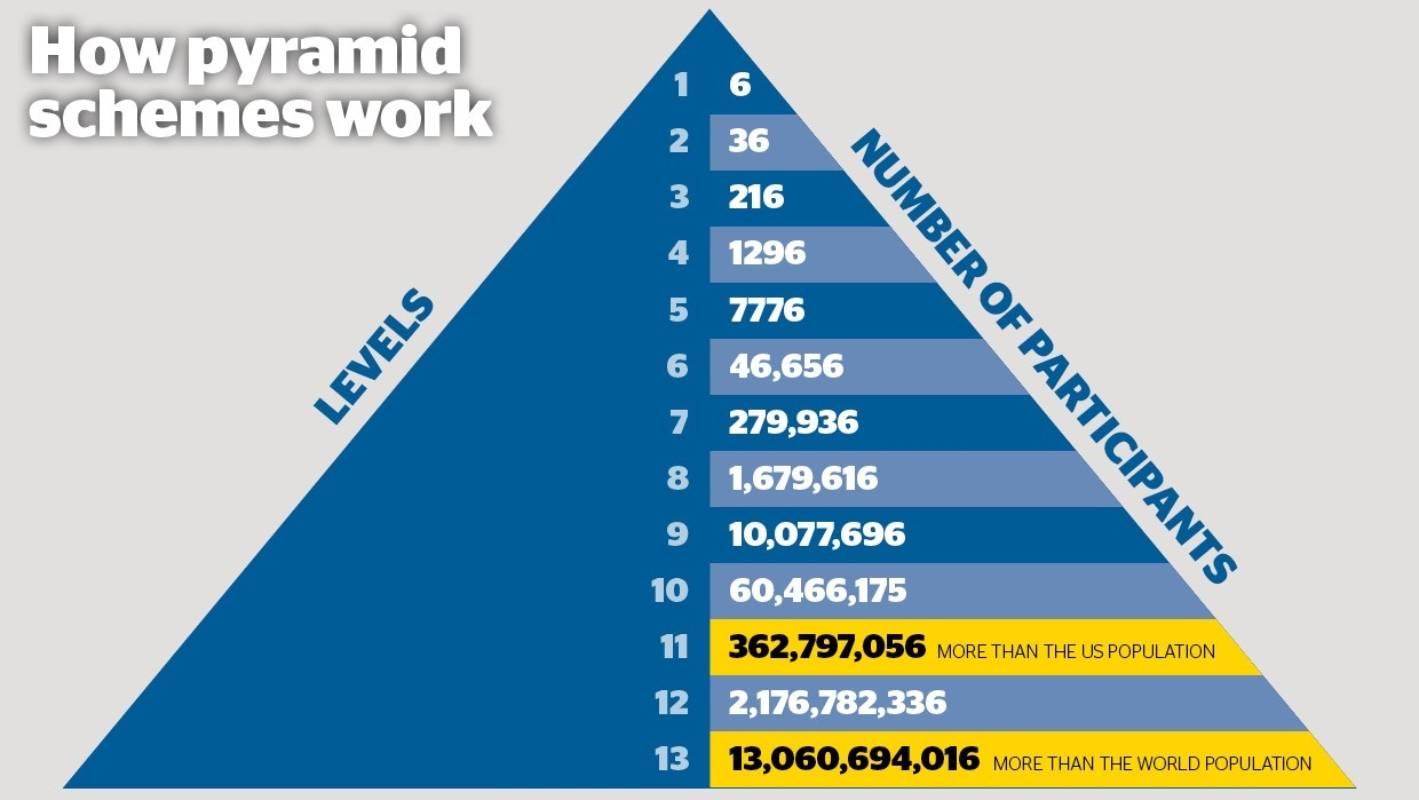 At a mere 4 levels deep you'd have 1296 people. There goes the neighbourhood!
At 8 levels deep, you'd have convinced 1,679,616 people they can make money promoting and recruiting. But to whom? There goes the city!
But of course the person presenting the opportunity knows it's not as easy as they're telling you and most will fail, so this will never happen.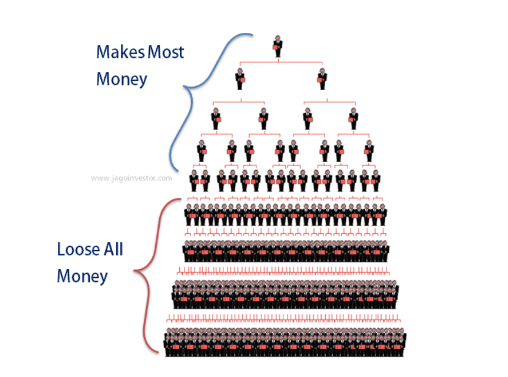 Which leads to the question:
Are they looking to recruit champions to build a real and profitable business or are they planning by design to profit off of "losers" who buy into "the dream"?
More Helpful World Wide Group Reviews
Here's a real-life story about what life is like inside the World Wide Group bubble:
This video is from a couple who quit the World Wide Group claiming it's a scam:
Watch this video to hear Dave Ramsey's thoughts on Amway:
And finally, here's a moving real-life story from an ex-World Wide Group member who talks about the stress, depression and financial pressure she went through:
Here are some other sites and resources to give you an inside look at what World Wide Group is really about and how they work:
World Wide Group: The Good
1. Amway Have A Wide Range Of Products
Herbalife have health drinks…
Younique have makeup…
Cutco have knives…
Wikaniko have cleaning products…
Amway have it all.
Seriously, I think out of all the MLMs out there, Amway is the one with the biggest product range by far which gives you more options to promote.
2. You'll Get Inspiring And Motivational Teaching
If you're a self-development addict like I am then you'll really enjoy the audio motivation and teaching.
World Wide Dream Builders also have a recommended book list you can check out here.
I joined Amway through Network TwentyOne, a similar setup to the World Wide Group with audio training and inspirational success stories and I used to like listening to Diamonds talking about how they made it when I was in my car driving to work.
While some may call this a form a brainwashing, I'd say they provide you with great training and resources on how to develop an entrepreneurial mindset and what it takes to succeed in business.
World Wide Group: The Bad
1. You'll Have A Hard Time Selling Overpriced Products
It's the common-sense rule of supply and demand; if you have a higher quality products at reasonable prices then you'd have a ton of orders coming in.
Unfortunately, Amway products are crazy expensive which is going to make your job of flogging them a really hard slog.
2. Amway Distributors Have A Bad Reputation
Nobody wants to be the guy or gal other people cross over the street from to avoid, but sign up to World Wide Group and that's probably what's going to happen.
One of the first tasks you're assigned with will be to write down a list of the names of your closest family and friends so you can either try to sell them products or recruit them as a business owner under you.
You'll be under intense pressure to sell and recruit and before you know it you'll be sending long estranged school friends "Hey, how's it going?" messages on Facebook. When you meet with them and they realise your only motive is to build a downline, it leaves a sour taste and trust is forever broken.
Don't be that guy!
3. Lawsuits After Lawsuits
Amway has been involved in a number of lawsuits in the past:
In 1979, the FTC investigated Amway for price fixing and overstating profitability, but ruled it wasn't an illegal pyramid scheme. (Source: Wikipedia.org)
In 1994 Amway paid a $375,000 settlement to Stacy and John Hanrahan of Springfield who claimed the costs of World Wide Group's motivational tapes and sales rallies they were pressured to sign up to was more than they made on product sales. (Source: Amway: The Untold Story)
Amway was known as Quixtar for a short term in the early 2000s. 2 IBOs filed a class actiion lawsuit against Quixtar and Ron & Georgia Lee Puryear accusing them of being an illegal pyramid scheme because most of its sales are to distributors rather than to retail customers. Amway agreed to settle for $56 million.(Source: QuackWatch.org)
In 2010, Amway agreed to settle a suit alleging it ran a fraudulent pyramid scheme for $155 million. (Source: PyramidSchemeAlert.org)
In 2020 an independent business owner sued Amway claiming he only managed to make 2 product sales in 4 years saying he received no pay for the time and money he spent training and trying, ultimately without success, to recruit new IBOs.
4. Does Amway Really Endorse World Wide Group?
Visit the World Wide Group website and you'll see the words:
"World Wide Group™ is an accredited and approved provider of Amway™ training."
I emailed Amway's customer service team simply asking them "Is World Wide Group an accredited and approved provider of Amway training?"
They answered my question without really answering it.
Here's what they said: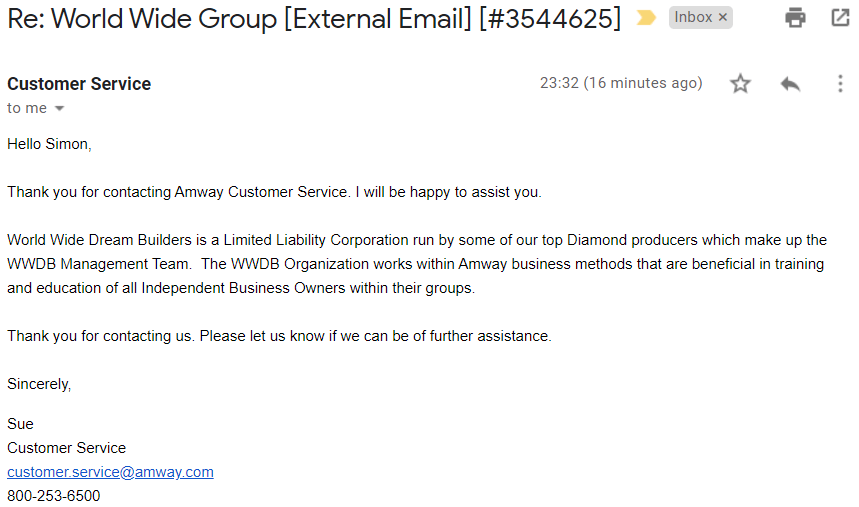 This is clearly a copy and paste answer as I asked about World Wide Group and they talked about World Wide Dream Builders, World Wide Group's old name.
5. Failure Rates Are High (No Matter How Hard You Try)
Only 1 out of 1,000 people who join Amway ever make Diamond, but it gets worse:
99.7% lose all the money they put in.
Even if you're lucky enough to make it to the top 0.03%, according to Skepdic's Dictionary, the average Amway distributor's sales amounts to $2,333/yr. If 30% of that is profit, the average distributor makes a measly $700/yr.
The figures are so bad the U.S. Federal Trade Commission has stepped in and told Amway to label their products with this warning:
"54% of Amway recruits make nothing and the rest earn on average $65 a month."
That's pretty depressing reading, but important to know if you're on the fence about joining.
Watch this video for more shocking MLM statistics so you know exactly what you're getting yourself into:
World Wide Group fanatics will brush these figures off by saying things like:
"These people weren't putting in the work."
"You didn't try hard enough."
Or my personal favourite: "They just weren't committed enough."
The truth is the odds are stacked against you on every level with high monthly costs, overpriced products, an overly complex compensation plan that forces you to jump hoops to qualify for a payout, Amway's shady track record and bad reputation, plus the fact you're limited to selling to and recruiting your friends and family.
Is World Wide Group A Scam Or Legit?
World Wide Group is not a scam. They provide training materials for anyone looking to get into network marketing and Amway have been around since 1959. And yes, there are people out there who have made good money with it, but as you've seen, the vast majority of people lose everything they put in.
For this reason I can not recommend World Wide Group as a legit and viable business venture to get into.
I had a super supportive upline who was determined to become a Double Diamond and we even became good friends, but even then I seriously struggled.
And I know I tried.
I built a team of 6 people under me, including my sister and friends from church. We tried makeup parties, door to door sales, you ame it, we tried it, but the issue we always came up against was nobody was interested and it ended up costing me a fortune in products and marketing materials.
In the end I found a better business model and moved on.
Bottom Line: Should You Join World Wide Group?
For some people with an outgoing personality and the gift of the gab then paying the sign up fees and becoming an Indepedent Business Owner With World Wide Group/Amway could turn into a great side hustle.
Personally, I think MLMs are not a good business to get into because you're limited to promoting a narrow range of overpriced products and I don't like the idea of having to sell to and recruit my friends and family.
Affiliate marketing is a much better money-making method because:
You don't need to recruit anyone
You can promote any of the 6 million+ products available
It's all done online so there's no face to face selling
There are 4 billion people buying things online every day
Your affiliate website will generate sales for you around the clock, no matter what part of the world you're in
It's completely free to get started
Making money with affiliate marketing is done in 4 simple steps and this is the exact formula I follow to earn $7,000+ a month online:


See my in-depth Wealthy Affiliate review here to find out how their step-by-step training will give you the exact road map to achieve your online income goals.
Simon Crowe is on a mission to help as many people as possible kiss their bosses goodbye.
Take the free Commission Academy course to discover how to smash your online income goals and make your dream business a reality.