"Take charge of your future lifestyle by owning a business that can pay for itself!"
Sound too good to be true?
I thought so too, but that's what MWR Financial claims so we'll see if they can walk the talk.
Is this a legit money-making opportunity or just a scam that offers a luring "financial freedom" pitch?
In today's review, we'll lay down the facts and my opinions on MWR Financial so you'll have a well-rounded idea if you should sign up for this or if you should start considering something else.
MWR Financial Review At A Glance
About: MWR Financial is a financial services platform offering assistance on credit and tax optimization.
Price: $99 to become a Financial Director, $40 for to access tools and marketing systems, and $79.97 to qualify for commissions.
Pros: None I can think of.
Cons: Product is hard to sell, has recurring monthly fees, recruiting is difficult, low success rate.
Verdict: MWR Financial is not an outright scam but proceed with extreme caution.

What Is MWR Financial
It's a financial service that offers to help with things like credit and tax return optimization.
They even dub themselves as "the most comprehensive financial package in the market", also having a "proven" strategy called Instant Pay Raise. It seems to be a farfetched claim to me.
While the services may seem promising, I can't say the same for the compensation plan. I didn't see anything out of the ordinary with it.
There's something that intrigued me though:
I think MWR Financial is hiding its true connection to MWR Life, also an MLM company. MWR Life was previously known as My Warranty Rewards back in 2013 and 2 years later rebooted to its current name.
MWR Life is known to be founded by Jay Tuerk and Yoni Ashurov. MWR Financial on the other hand has Brian House as CEO but he never disclosed who the owner is.
Brian House is said to be an expert in the financial solutions industry. His first company, Quality Credit Services back in 1991 provides credit services and support. He was also linked to Financial Destination Incorporated and Youngevity.
Later he made My Financial Advantage, more known as Financial Edge. ( He didn't say why there's the need for rebranding)
Both companies have "MWR" in the company names but there's no mention of Tuerk and Ashurov on MWR Financial's website.
It can just be mere coincidence but I found out something:
While Brian House commented in one of the reviews saying that MWR Financial is a "totally separate entity" from MWR Life, he also admitted that one of MWR Financial's products, Financial Edge was offered by MWR Life before.

I think he needs to take the statement back.
I mean, I don't see anything illegal about MLM companies operating under the same umbrella so I can't put my finger on why House makes everything confusing for everybody.
How Much You Will Pay For To Join MWR Financial
Starting a business with this company means being littered with upsells.
First, you need to pay a one-time fee of $99 to rank as an official Financial Director so you can start selling.
Then there's a monthly $40 which "you don't really need to pay" but is subtly obliged to. You need to pay up to access tools, replicated online stores, marketing systems, and full access to the compensation plan.
And worst is the $79.97 you need to fork out to subscribe to Financial Edge to become commissions "qualified."
If you think it's not much, imagine how much you will lose when you keep shelling out money without any guarantee of ROI.
That's not business, that's charity!
Making money online isn't complicated…
This video will show you exactly how to get started. Tap to watch now »
MWR Financial Products
The sole product? Financial Edge worth $79.97.
Financial Edge lets you access:
CreditMax – credit correct and consulting
EquityMax – debt management software
MoneyMax – unlimited access to top rated CPA's and CFP's and access to TaxBot
WealthMax – financial literacy, education and mentorship program
Debt Resolution Center – most comprehensive solutions for your financial problems
With only one product to offer, this MLM is a total letdown. It's very challenging to sell something from an MLM that has a number of products, what more an MLM that offers only one product.
Plus, people, in general, will grind their gears trying to find what the value is in the services offered.
How MWR Financial Works
Like any other typical MLM, you pay a fee to join and sell a product to earn a commission. You can also earn by creating a downline and making recruits.
But does it really work?
Honestly, there's really no proof that the MLM structure or the financial services work. It's even hard to find third-party user feedback.
Its either people buy the services and see nothing amazing to talk about or there's just really no one buying the services.
MWR Compensation Plan
Here's the full compensation plan.
Want to avoid the headache of navigating through this complex plan? I'll try to make it simple.
So there are 6 affiliate ranks which you can reach by hitting certain goals.
Manager
Senior Manager
Area Manager
District Manager
Regional Manager
National Manager
Here's the kicker:
Most people get stuck in the first rank and hardly anyone gets to the last rank. And this is doesn't only happen to this MLM, but to every MLM in general.
Here's a list of the commissions and bonuses you can achieve:
Retail Commissions
You get $80 for very recruit you make. But if that recruit cancels the membership before 3 months, you only get half of it.
You also get a bonus for having a certain number of active retail customers:
10 retail customers – $25 bonus.
25 retail customers – $75 bonus.
50 retail customers – $200 bonus.
100 retail customers – $500 bonus.
The $500 bonus seems great right? But it'll never be easy to get 100 retail customers I tell you.
Recruitment Bonus
They call it the Momentum Bonus.
Make 3 recruits in the first 30 days and you get $150.
If those 3 recruits make 3 recruit each in return within the first 60 days, you get $450.
And if the 3rd level recruits also make their personal recruits within the first 90 days you get $900.
Daily Guarantee Commissions
This means you get a bonus based on customer points you make and those of your personal recruits.
If you really want to get the whole picture, check out the link to the full compensation plan.
But I'll tell you this:
When a compensation plan is presented in a very complex way, there's a reason for that.
They don't want you to understand how it really works because when you do, you'll realize this is definitely not worth your time and money. They don't want you to reach that realization because that means no sales for them.
What I Don't Like About MWR Financial
There's a lot of things I don't like about and I hope I don't forget to mention everything.
1. Product Is Hard To Sell
It's not a product that the majority of the people consider as necessary. So if they just have some extra cash, I'm sure they won't spend it on this. It's plainly unimpressive.
2. Recruiting Is Difficult
Since the sole product offered is not a necessity and unimpressive, that leaves you with recruiting to make money. And there's only a handful of people that will get interested in this.
3. Monthly Fees
Over time, you'll only going to lose more money than you can ever gain.
4. Low Success Rate
It's an MLM, time and again MLM is proven to have a low success rate with only those on the top of the matrix earning and those at the bottom sweating their lives out make sales.
5. Bothering Friend And Family
Want to avoid burning bridges with your loved ones? Stay away from MLM, you'll just end up harassing them to buy something from you.
6. Sketchy Company Background
There's no clear information on who owns the company.
7. Previous Connection With A Scammy Company
Financial Edge had been part of a sketchy company called TelexFree, it's a Ponzi scheme that stole billions from its people.
Brian House denied the connection.
But guess what?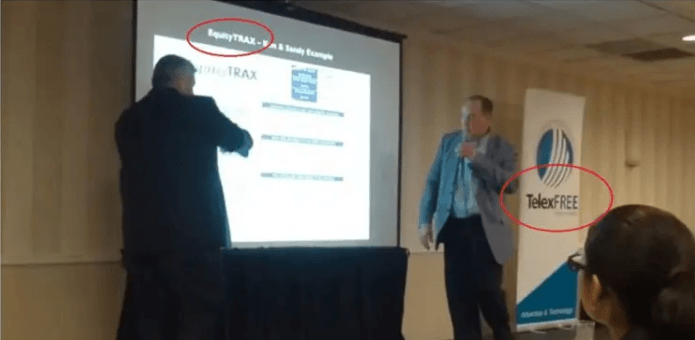 Financial Edge was pitched to the TelexFree members.
8. Misleading Approach
When you're selling a financial service, you're personally advertising the company not just by how you speak but how you bring yourself, your status.
You need to gain credibility and to do that, most times people fake it until they make it.
Ever wonder why many companies flash luxury cars, houses, vacation, and tons of cash?
Because they have to hide behind a mask of a financially successful person so that people will be duped into believing they are what they say they are!
If you don't do that you will end up squeezed out of money trying to maintain a subscription that gains you nothing.
Is MWR Financial A Scam?
Being linked to sketchy companies is not a good way to make yourself credible.
Having only one product to retail hangs you on the thin thread of balance between being a scam and or a legit opportunity.
Even if I can't say outright that MWR Financial is a scam, I still think you should avoid it.
If you really want to start making money online with a legit business that will stay in the long run, MWR is not the answer to that.
MWR Financial: Closing Thoughts
Financial freedom with MWR Financial? I don't think so. You won't find many people interested in investing in this type of MLM knowing it only has one product to offer.
Plus with MLM in general the success rate is just too low.
Even when MWR Financial is advertised as the "perfect business for you", it just isn't so for everybody.
It may work for those who have decent knowledge about how the financial industry works. If you don't you're in big trouble promoting something you don't really understand.
If you really want to make money online, try out an opportunity that teaches you what you need to know from scratch and offer you the support you need to build a business that will last long and will give you the income your effort deserves.
There's no shortcut to success, you have to work for it, but when you do you'll be sure you're on the right track once you see your efforts pay off.
I suggest you try out affiliate marketing. With affiliate marketing there is:
No recruiting
Tons of products to promote
Teaches you how to get started
No need to harass friends and family
Earn online even when you're asleep
How I Make A Living Online?
After years of working in call centres I finally figured out how to create a 5-figure monthly passive income stream and become financially free.
Thanks to the right training and a lot of hard work I kissed my old boss goodbye and booked a one way ticket to Thailand.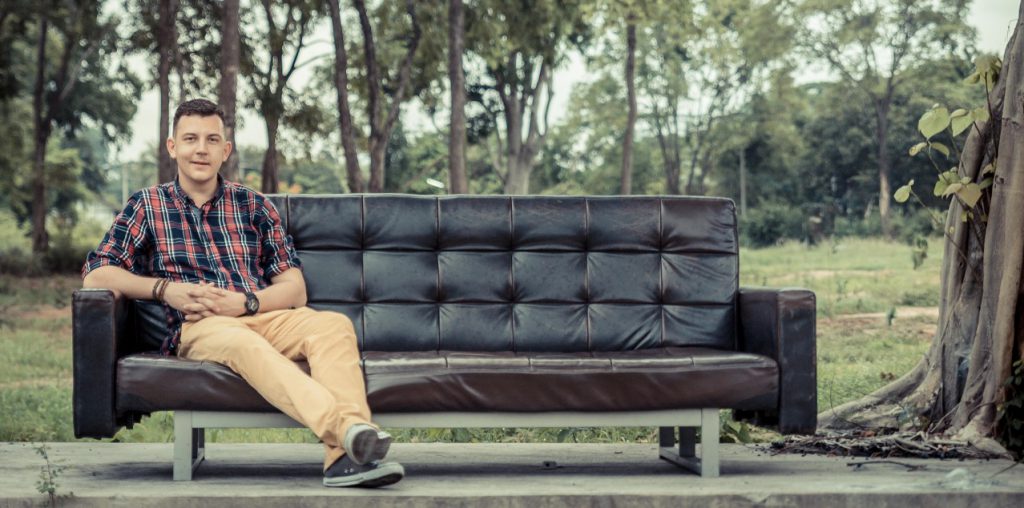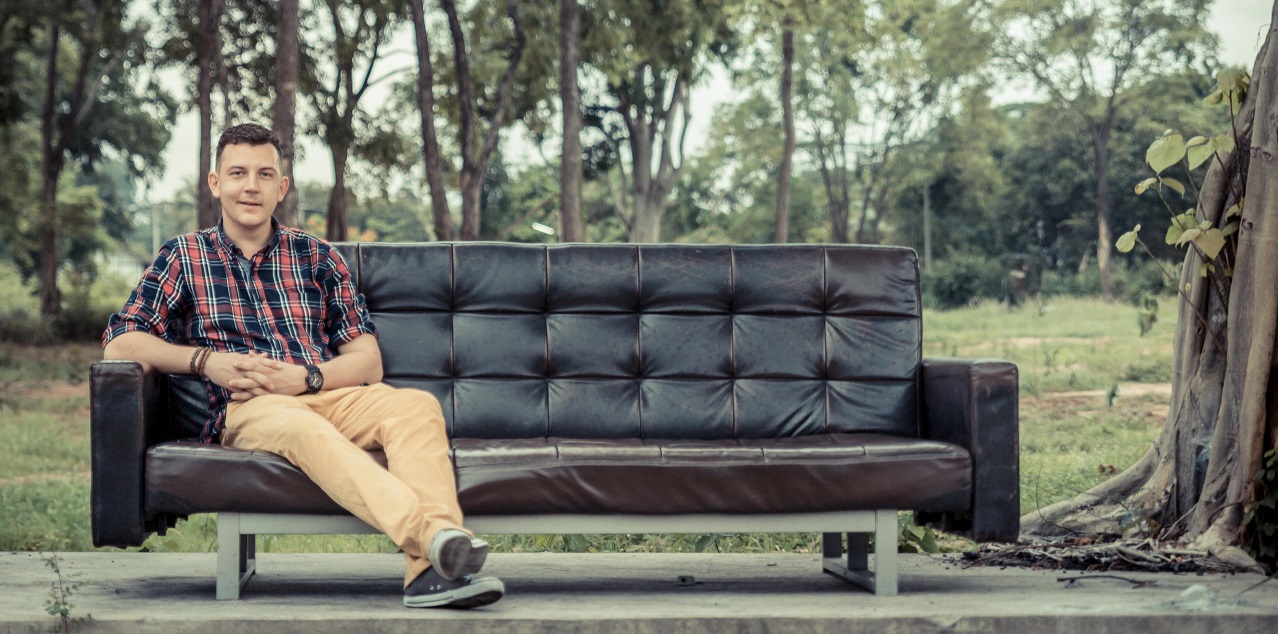 So if you're serious about building a thriving online business, click here for the exact step-by-step formula I follow.
Share Your Thoughts!
How does this review make you feel with MWR Financial now?
Want to know more about affiliate marketing?
Type your thoughts in the comments section below!
Simon Crowe is on a mission to help as many people as possible kiss their bosses goodbye.
Take the free Commission Academy course to discover how to smash your online income goals and make your dream business a reality.