Welcome to my Wealthy Affiliate review where I give you a behind-the-scenes look at what Wealthy Affiliate is, how it works and how it can help you finally make your online income goals a reality.
I write this review as someone who has been a Wealthy Affiliate Premium member for 9+ years and has had the opportunity to meet Wealthy Affiliate co-founders, Kyle and Carson so I can give you the real scoop before you join.
Here's what you need to know in a nutshell:
Wealthy Affiliate Review (2023) At A Glance
About: Wealthy Affiliate is an all-in-one affiliate marketing platform that gives aspiring entrepreneurs the training, tools and community to succeed.
Price: Free Starter Membership. $19 First Month Premium, $49/month thereafter.
Pros: Step-by-step core training, weekly live classes, beginner-friendly website builders, awesome community support and it's free to try.
Cons: It can take time and there's a lot to learn.
Verdict: A brilliant training platform for affiliate marketing beginners that will guide you through the steps to launching your first online business.

I've been a Wealthy Affiliate member for 5 years and this is by far the best affiliate marketing training program for beginners I've come across.
Even if you're sceptical, join as a free Starter member and test drive the whole platform completely risk-free. You have nothing to lose.
In a nutshell, Wealthy Affiliate is an online community made up of brand new beginners and experienced entrepreneurs where you learn how to build a successful and profitable online business from the comfort of your own home.
The training is interactive, thorough and specifically designed with beginners like you in mind. Wealthy Affiliate not only gives you the right know-how and community support to be successful, but as a member, you'll have the tools you need at your fingertips to make it happen.
In this full (and long!) Wealthy Affiliate review I'll be as detailed as I can, share my results with you, give you a rundown of what Wealthy Affiliate is and how they can help you get to where you need to be.
Why I Joined Wealthy Affiliate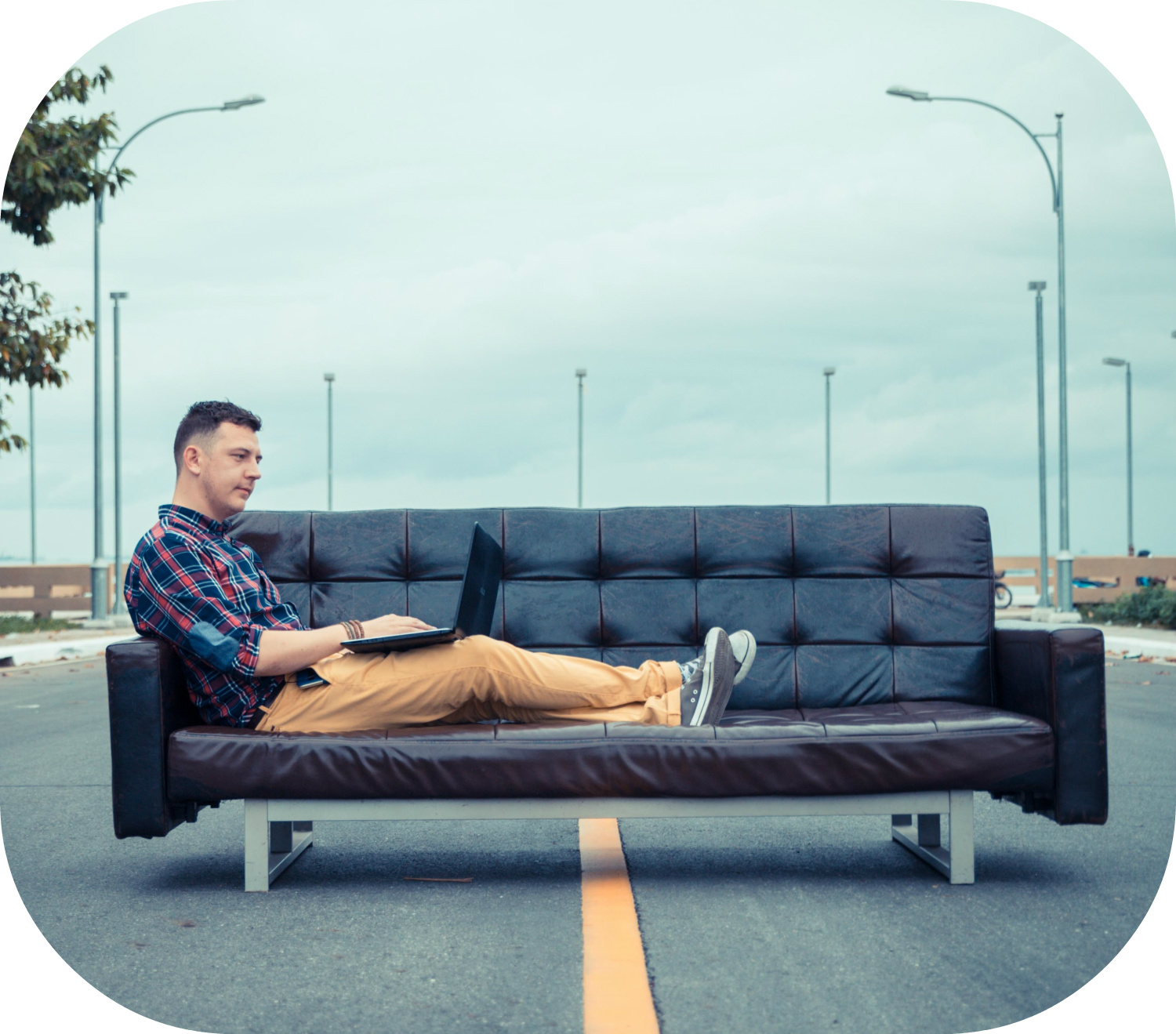 I'll be honest with you:
I was desperate for life change.
I really was…
In the 10 years since I left school, I worked in so many different call centres working for banks, insurance and energy companies.
The thought of spending the next 40 years chained to that headset sat in a dreary office cubicle was enough to send shivers down my spine.
You see, I always had this dream to live and work in Thailand since I was 14 years old.
I had the heart to help give slum children a brighter future. This is just something I know I was born to do. But despite my passion and the best of intentions, lack of money always got in the way and here I was rotting away in a call centre with life passing me by.
I hated it!
Something had to change.
I knew there must be a way to make money online.
I heard about other people doing it so why couldn't I?
Why can't you? It would mean you could be free to work anywhere in the world on your own timetable and live life on your own terms.
But as I'm sure you already know, the problem starts when you search for 'how to make money online'…
All the internet scammers come scurrying out of the woodwork. It's impossible to know who to believe, what to believe…
I've been scammed badly a few times… I fell for gambling scams (embarrassing to admit but it's true), paid for other "guaranteed profit systems" but nothing ever worked.
Then one blustery night in March 2014 I finished watching a video on YouTube of this guy on a yacht in Barcelona bragging about how many muscle cars he had and how much money he had. It looked scammy and it was, but this arrogant guy made me all the more determined to find a way.
Then I fell upon a Wealthy Affiliate review like this one, it seemed pretty legit and since Wealthy Affiliate is free to try, I decided to give it a shot.
Because I'd been scammed before, to tell you I was cautious going into this would be an understatement. Sure, I was guarded but at the same time, ready to try if it worked.
So I went ahead, created my free Wealthy Affiliate starter account, uploaded a profile image, wrote a short bio about myself and started with the first training course…
I think I must've completed a week's worth of training in 2 days, but I was careful to follow every piece of advice and complete every action step at the end of the lessons.
I was doing it! I built my first real website. I'd experimented with 'hobby' blogs before, but that's completely different from running a website as an online business.
I learned a lot and achieved a lot in a short space of time because I was ready, no, I was hungry for a real way to make money online.
A week later I decided to go from being a Starter member to a Premium member. I'll show you the differences between the Wealthy Affiliate membership options in a second, but just to say I'm still a member to this day, and probably will be for life.
Read Enough?
What Happened Next (Results)
If you're still on the fence and not sure whether or not to join Wealthy Affiliate, I just wanted to give you some quick Wealthy Affiliate income proof to whet your appetite…
Just two weeks after I joined Wealthy Affiliate I earned my first commission! Someone bought a Black & Decker juicer on Amazon through my website. I didn't earn much but I danced around my room like it was a million pounds!
Why?
Because I knew this minuscule $1.20 in my bank account would be the first commission of many. I knew I was on the right track, I knew what I was learning at Wealthy Affiliate was working.
Here's the success post I wrote: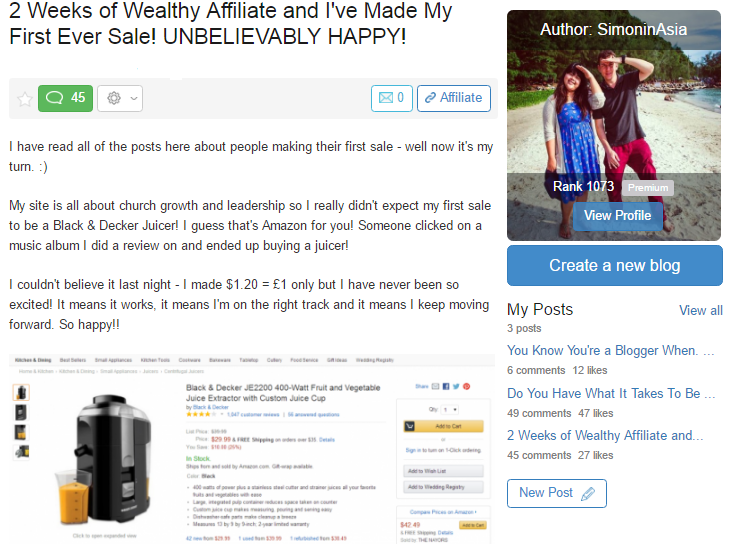 Can you tell I was excited?! 🙂
This motivated me even more and I kept going…
I scaled it up, I did something every day that took my business one more step forward and I never looked back.
What started out as a sale here and there soon became a couple of sales a day, then a dozen a day and it just kept growing.
Here's a screenshot of my daily earnings just 6 months after joining…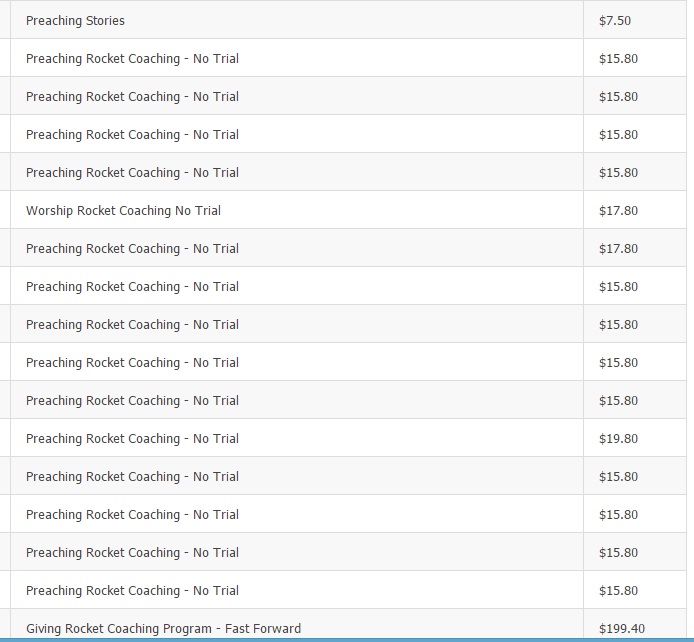 At the 12-month mark, it was finally time to wave goodbye to the call centre once and for all. It was time to live the life I'd been dreaming about for all these years…
I was scared, nervous and excited at the same time. I call it the "happily-terrified" feeling 🙂
I left the quiet English village life behind and set my face towards my adventures in southeast Asia and booked a one-way ticket to Thailand.
From there my income continued to grow exponentially and still does…
This year I celebrated my first $1,200 day and I could never have imagined living the kind of life I do now…
In September I got to visit the Philippines to help with Sidewalk Sunday School in compounds around Manila…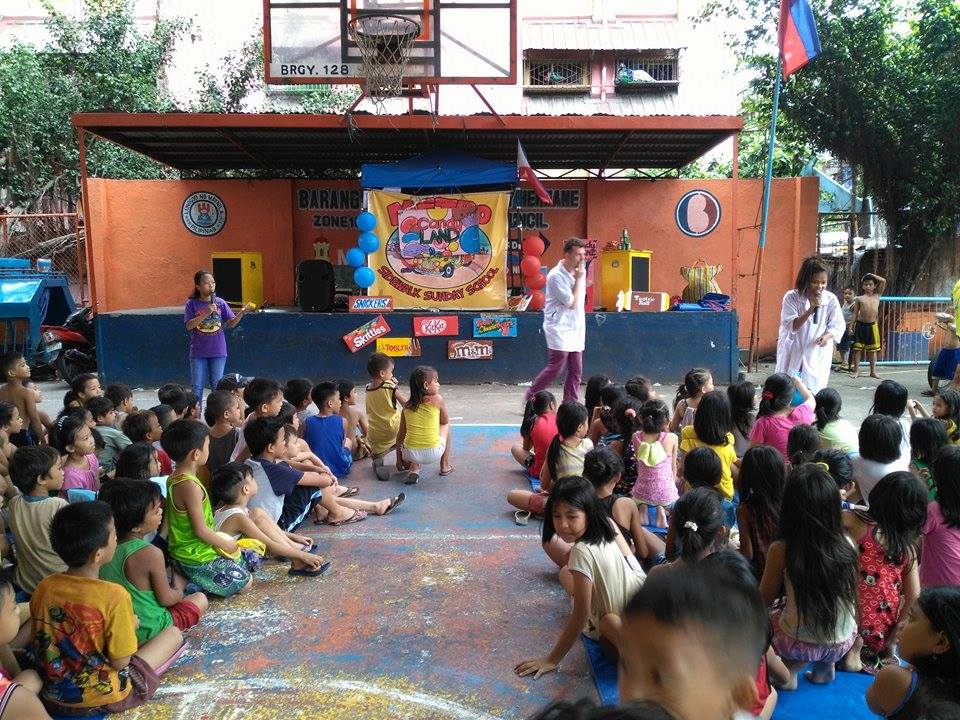 And here's me on a weekly visit to a local Thai slum…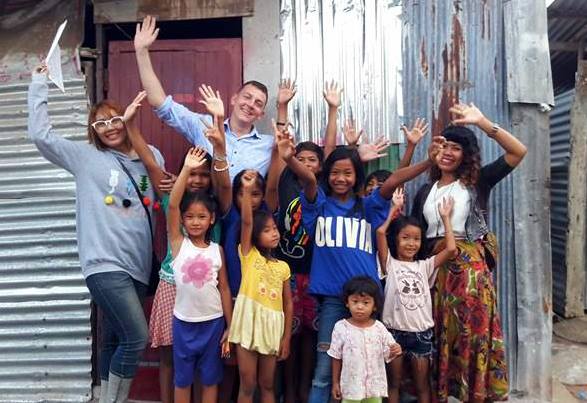 Here I am in October teaching and spending time with Bible college students in Myanmar…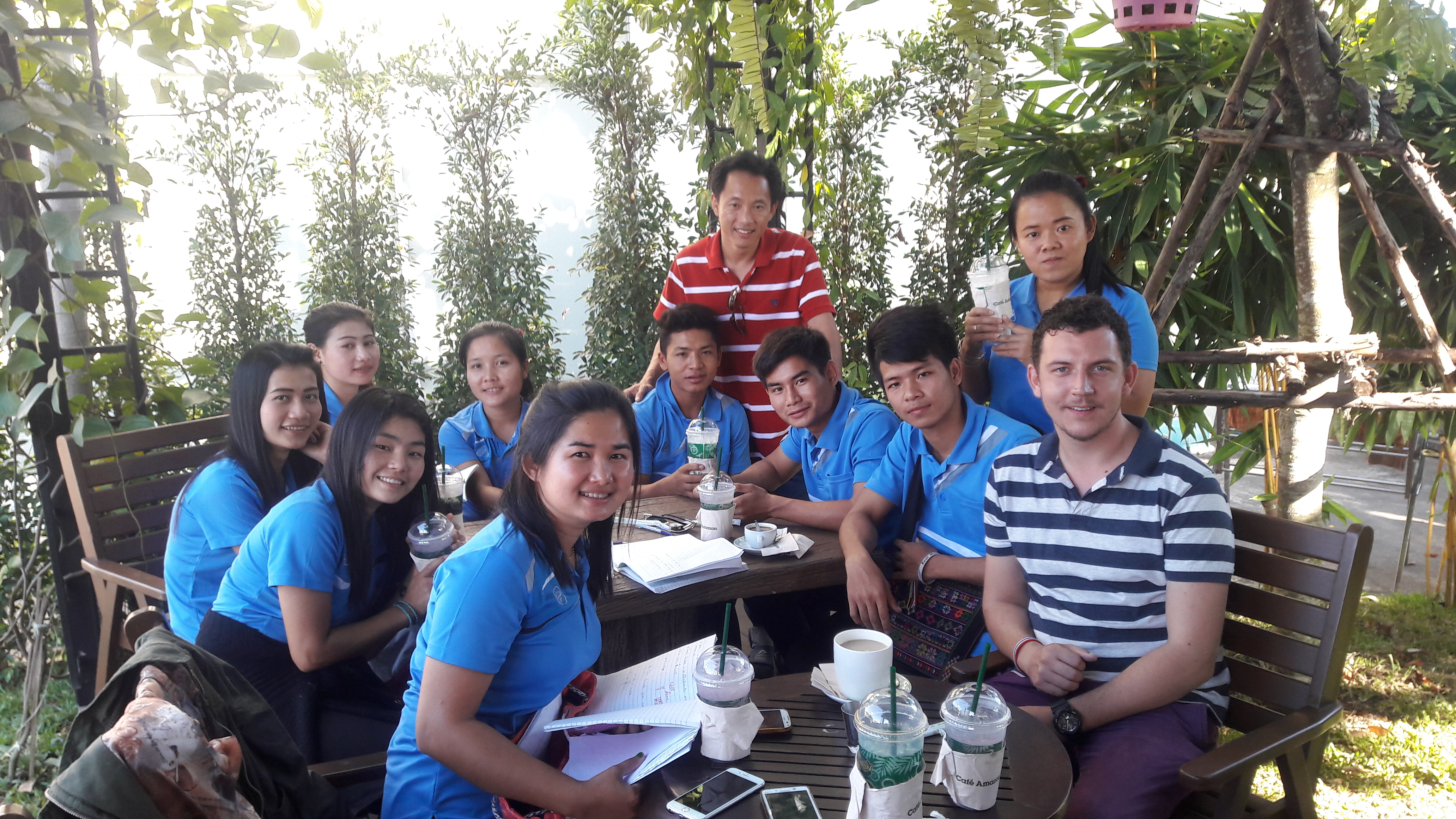 It's not all work though! Here's me on a recent rafting trip in Wang Wieng somewhere in the middle of Laos…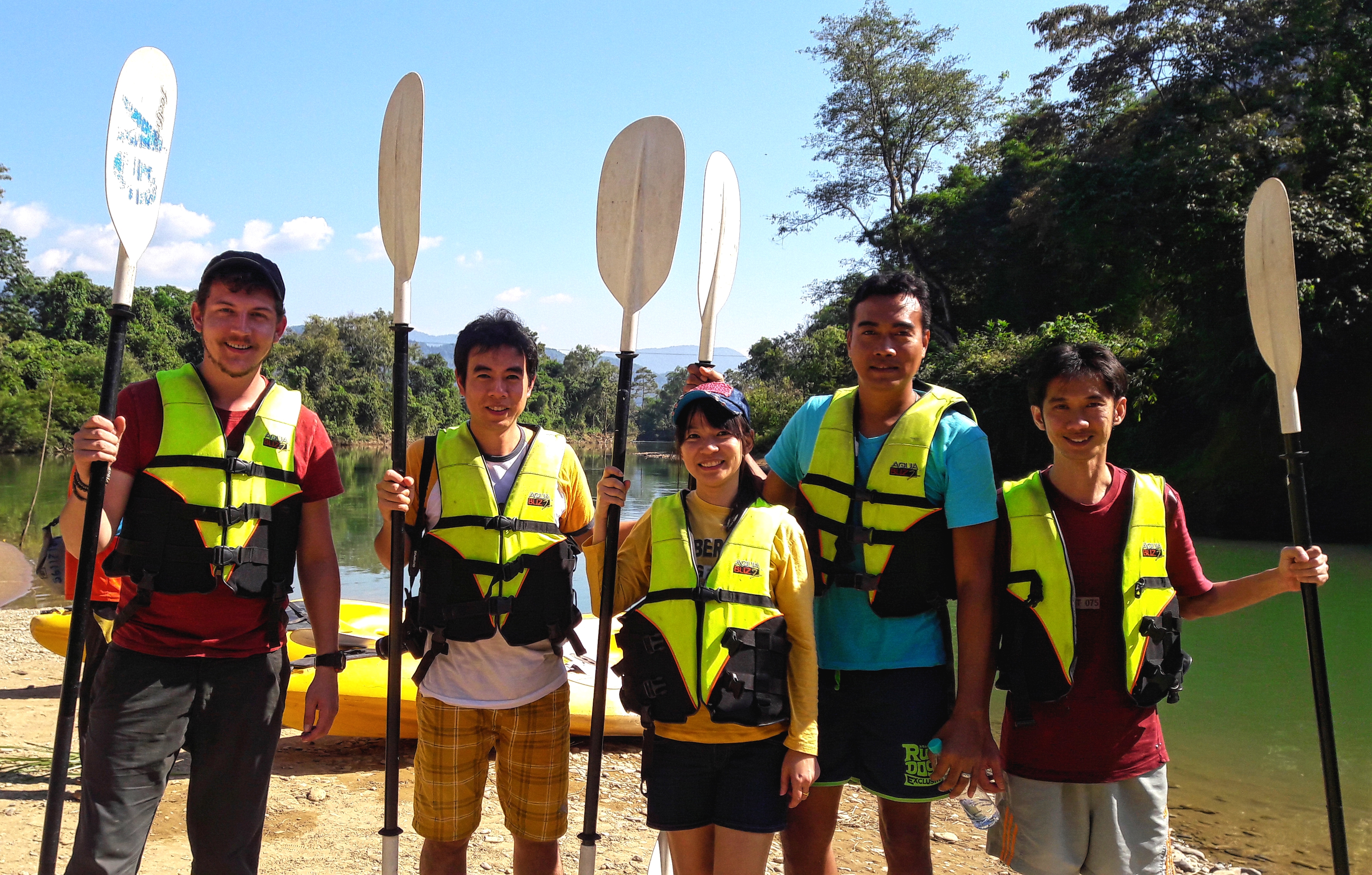 And finally, 3 months ago my mum and sister came to visit me, so I took them to an island off the coast of Sriracha, Thailand…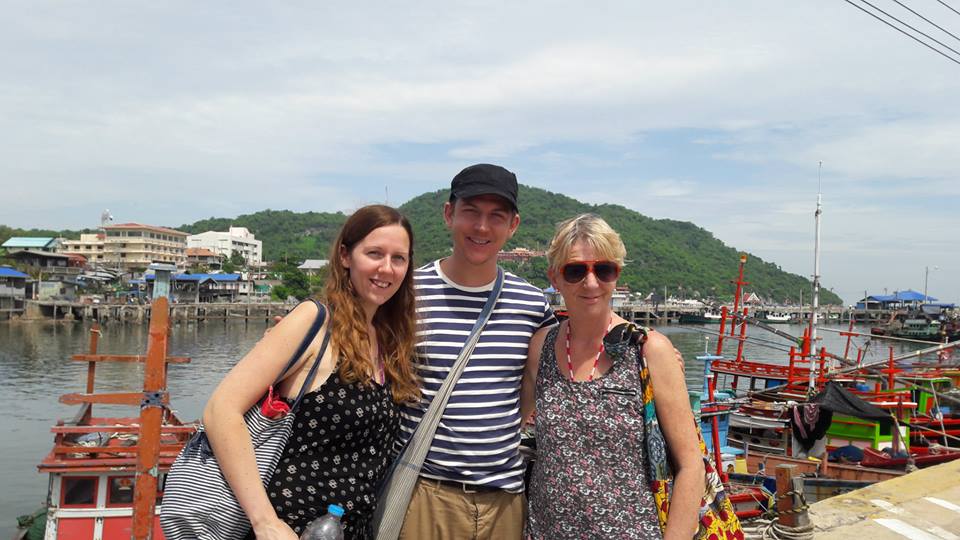 Why am I telling you this?
Because I want you to see that the training and community at WealthyAffiliate.com give you everything you need to run a real and successful business online.
The new life I live is only made possible because of what I learned (and then applied) at Wealthy Affiliate.
No matter what your dreams are – Wealthy Affiliate can help you too.
What is Wealthy Affiliate, Exactly?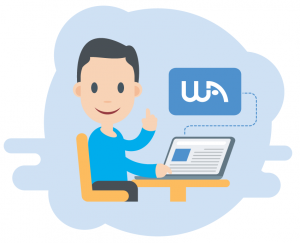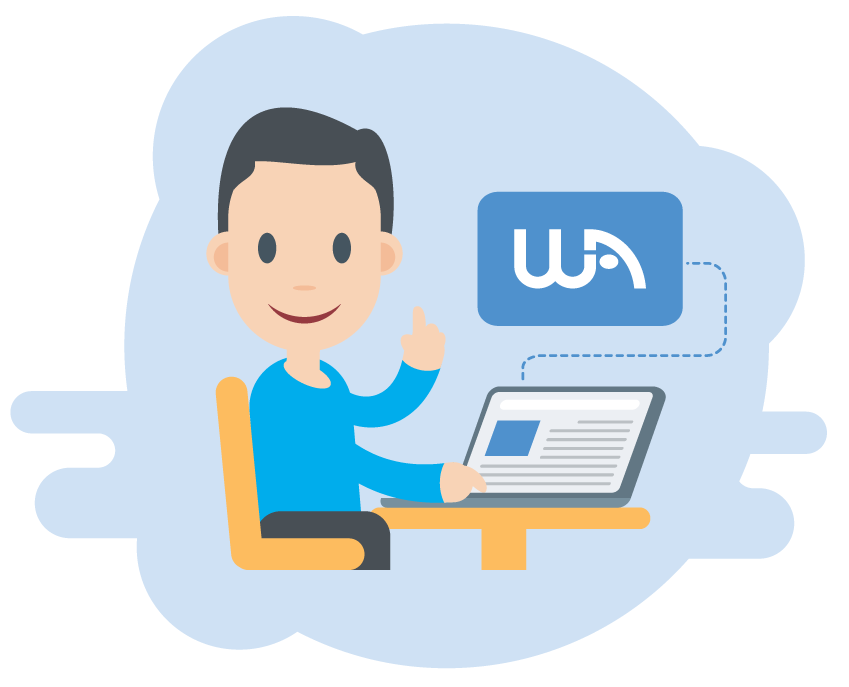 Okay, so now let's shift gears a little bit. You know my personal story but let's take a look at some of the nuts and bolts stuff about Wealthy Affiliate and see how you can go about creating your own success story.
This is a Wealthy Affiliate review after all 🙂
When you first get inside the member's area there's a lot going on…
You'll see members asking questions and getting answers in live chat, members sharing their success stories, posting their own training and connecting with like-minded business builders.
You could say the Wealthy Affiliate member's area looks like a version of Facebook specifically set up for online entrepreneurs, but Wealthy Affiliate is so much more than a social media site…
Here's a quick video run-through about what Wealthy Affiliate is about:
Wealthy Affiliate is a multi-layered all-in-one online business centre that offers training, tools and community that's unparalleled.
So let's go through the 4 main ways Wealthy Affiliate (WA) can you achieve online success and why it's so unique from all the other 'make money online programs' out there…
1. WA Is The Top Affiliate Marketing Course Online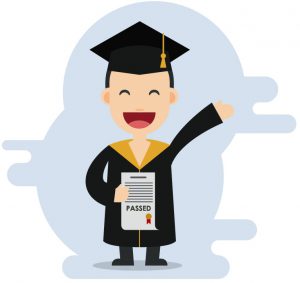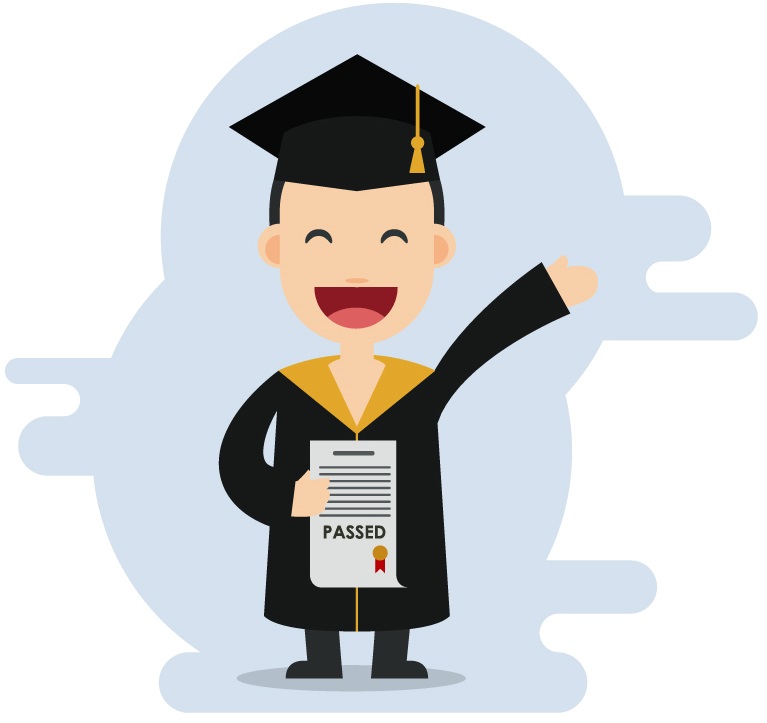 When you create your account and log in for the first time you'll see a big green get started button on the left-hand side.
This is the starting point for any aspiring entrepreneurs looking to build a successful and profitable online business.
Education is at the heart of what Wealthy Affiliate is about and you'll find the step-by-step video training and video tutorials super easy to follow.
What they teach gets results, every lesson is practical and hands-on and it literally takes you by the hand and guides you through every single step of making money online.
There are two main courses: the Certification Courses (5 courses, 10 lessons each course) and Affiliate Bootcamp (7 courses, 10 lessons each course).
There are also expert members training modules uploaded every day and 52 live video training webinars every year.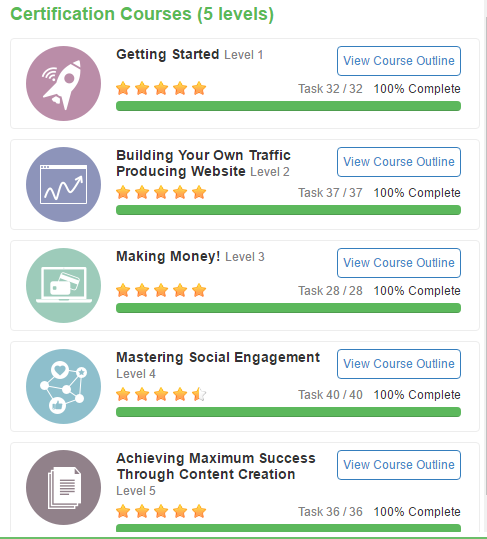 2. WA Has The Best (Newbie-Friendly) Website Builders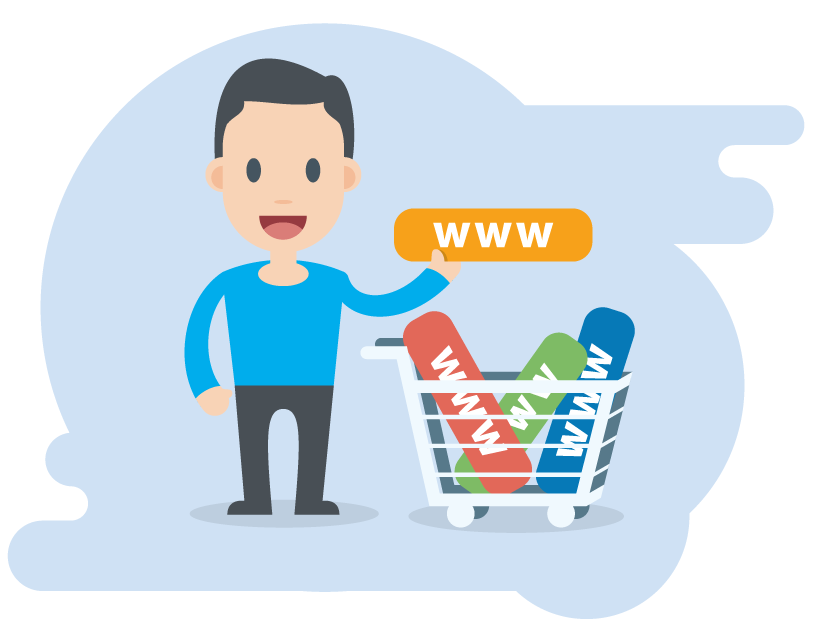 To be successful online you need a website!
At Wealthy Affiliate, they know your website(s) will be the foundation of all your future success online and this is why they've created the powerful web hosting platform known as SiteRubix.
It's never been easier and quicker to build your own website. (34 seconds is the average time it takes to get your website live!)
Even if you've never done anything like this before, Wealthy Affiliate's top-performing web hosting platform means even normal people like you and me can create beautiful and professional-looking sites.
3. WA Is Your All-In-One Business Building Platform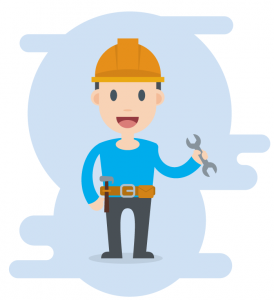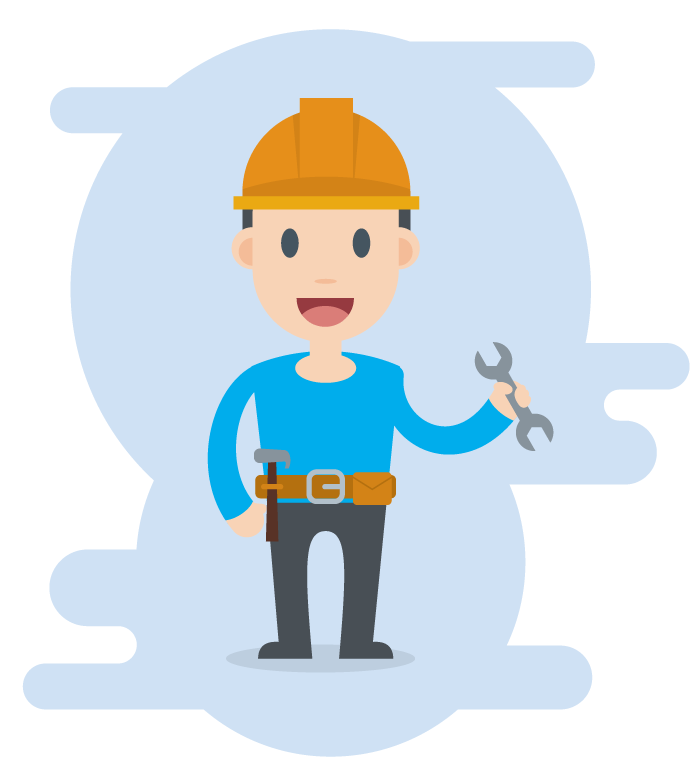 Wealthy Affiliate really is a one-stop shop. As well as top affiliate marketing training, you'll be equipped with all business tools and resources you'll need as you implement the training.
Website builders, link tracking tools, keyword research tools, site health checks, domains, hosting and site feedback are all included in your membership.
This means you'll have everything you need to be a success at your fingertips.
4. WA Is A Super Helpful Community Of Entrepreneurs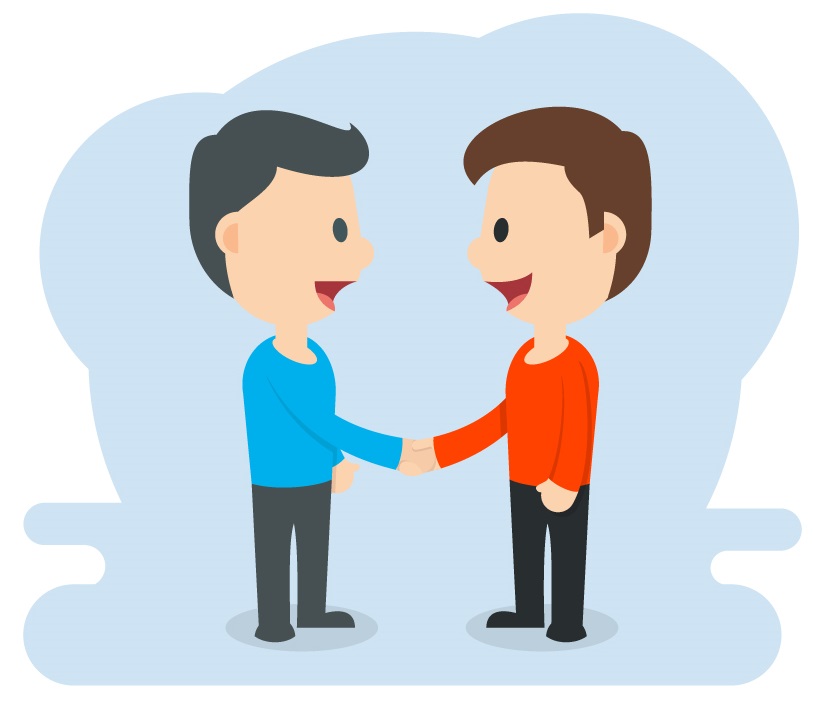 This is where Wealthy Affiliate really shines!
Wealthy Affiliate is a very active community of over 2.2 million members from 195 countries made up of people like you and me – both experts and newbies alike.
As soon as you get inside the member's area you'll see members discussing and networking in the live chat and comment areas and classrooms.
The site is alive and buzzing with activity 24/7 with people asking questions and getting answers, introducing themselves, networking or celebrating passing their latest milestones.
What Will You Learn At Wealthy Affiliate?
Let me start by saying what Wealthy Affiliate doesn't teach:
You won't make money overnight – it takes time. It took me 2 weeks to get my first sale and 12 months to replace my full-time income. It all comes down to how much time you can put in and how badly you want it.
It's not an automatic money-making system – it'll take more than a click of your mouse. Work is required at your end and you'll need passion and drive to see it through.
No scams, no hype – and definitely no harassing your family and friends to buy useless overpriced products they don't want. Just simple and practical how-to.
Wealthy Affiliate only teaches aspiring entrepreneurs real ways to make money by building an actual online business.
The truth is there are hundreds of ways to make money online and at Wealthy Affiliate, you'll know exactly how the process of making money online works.
The core training modules can be broken down to a simple 4 step process, each covered in detail within the courses:


1. Choose any topic you like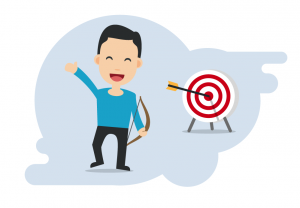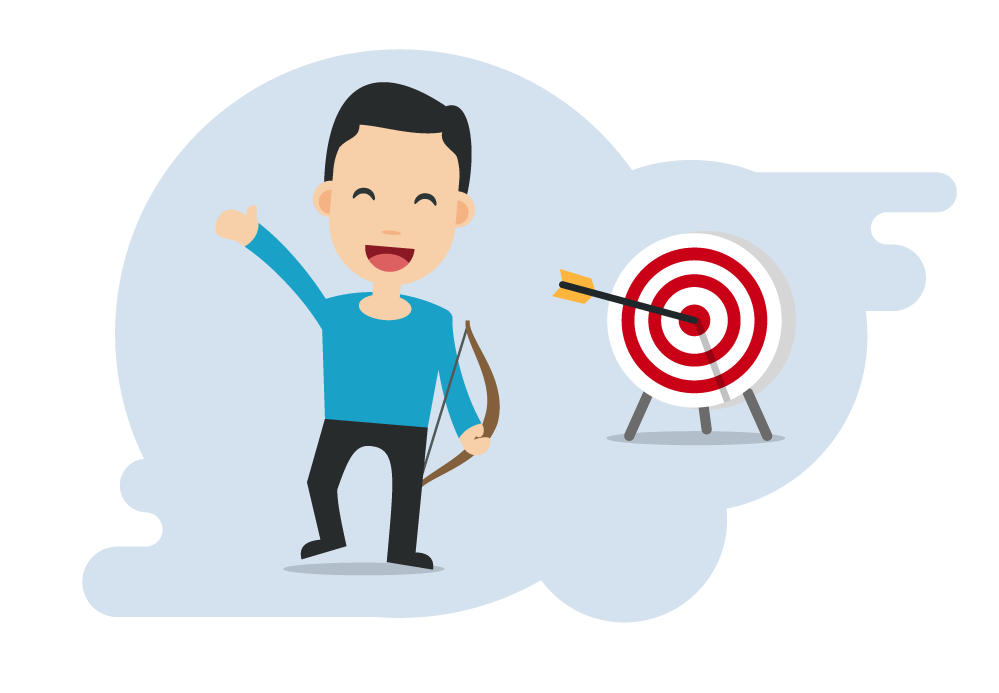 You'll be learning how to transform your passion into an online income.
We all have things that can get us talking, we all have hobbies we enjoy and topics we're interested in – whatever your passion, you can build a profitable business around it.
Your chances of success skyrocket when you're actually talking about what you love and are having fun!
2. Launch your first website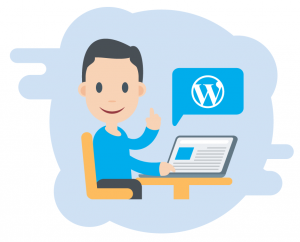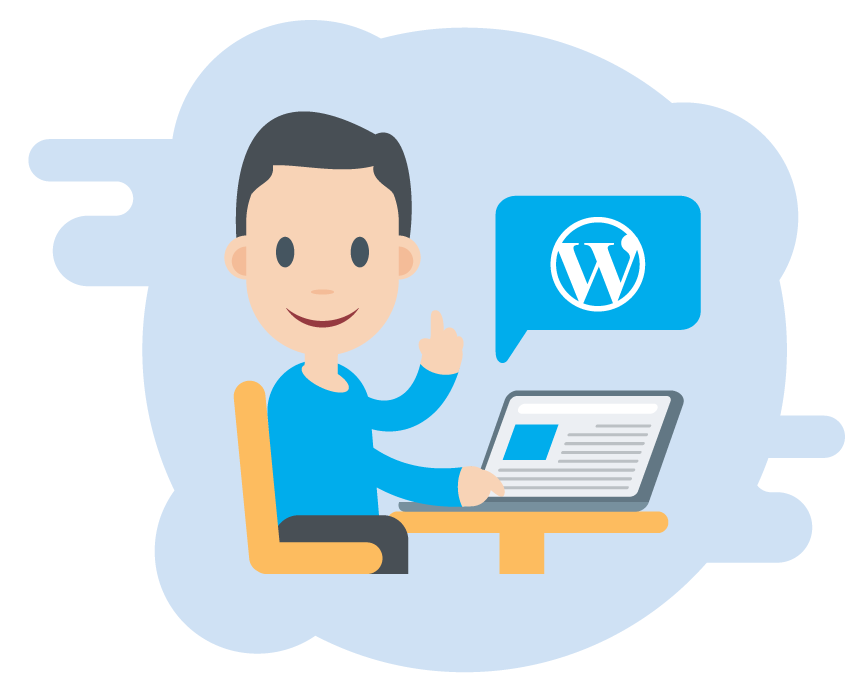 Don't worry – Wealthy Affiliate makes starting your very own website super easy and will guide you through step-by-step!
The truth it will only take you 34 seconds before you have a professional website you can proudly call your own.
Before joining Wealthy Affiliate I never knew how to set up an affiliate website and I definitely don't consider myself a technical person, now I have 4-5 sites on the go!
If I can do it, don't worry, you definitely can too!
3. Start to attract website visitors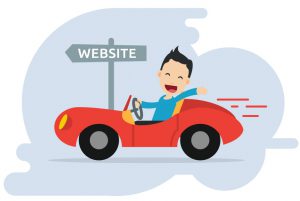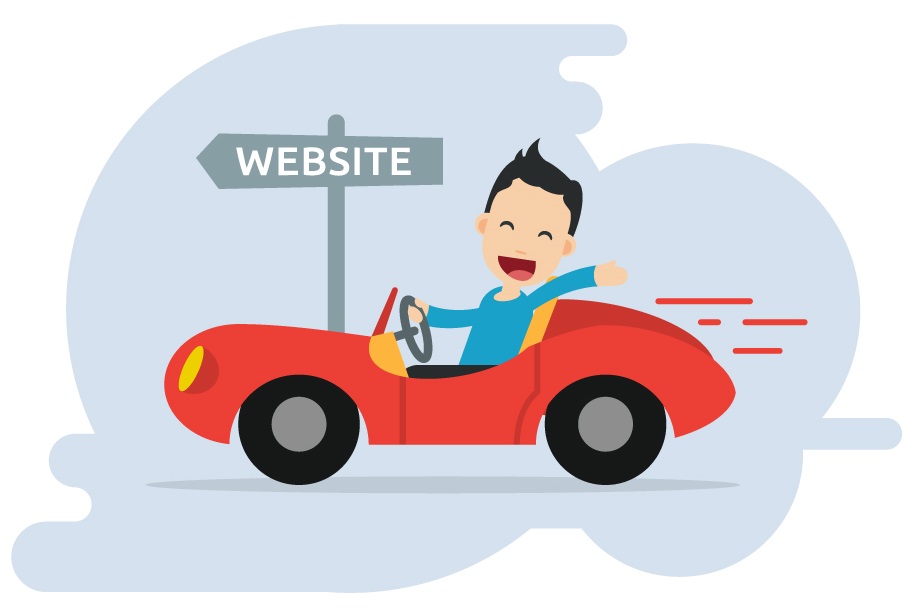 This is where you learn how to leverage social media marketing for sites like Facebook and Twitter to build a loyal readership of people who will love and share your content.
Driving traffic to your website via Google, YouTube and email marketing are all covered in detail within the courses.
4. Make Money (The fun bit!)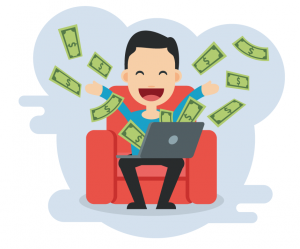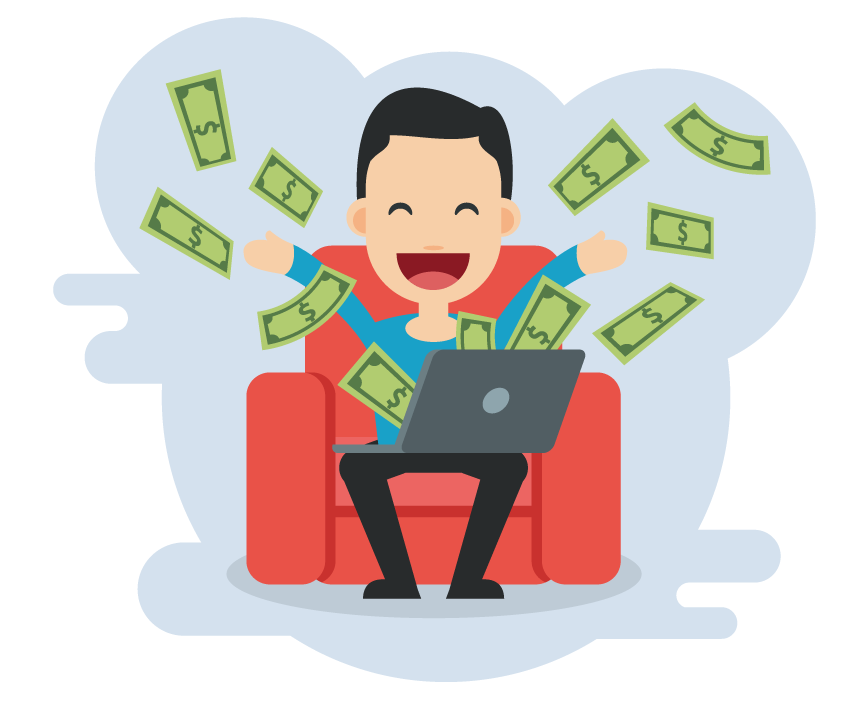 Once you've got everything in place, you'll learn exactly how to monetise your website through affiliate marketing.
Once you've got these 4 steps in place; a website with a steady stream of visitors, you can now start making money with your site.
Affiliate marketing is ace – it's my favourite way to make money online because you get to promote products or services from well-know brands and reputable companies and earn up to a 75% commission.
No storage, no shipping, just a nice commission at the end of the month.
The Results You Can Expect To Achieve
On any given day you'll find me inside the member's area giving support to newbies just starting out. And whenever I log in I see peoples latest posts on my timeline. I thought I'd share a few them with you here.
I love to see people celebrating milestones; they've created their first site, they've got ranked in Google, they've made their first sale, they've made their first $1,000…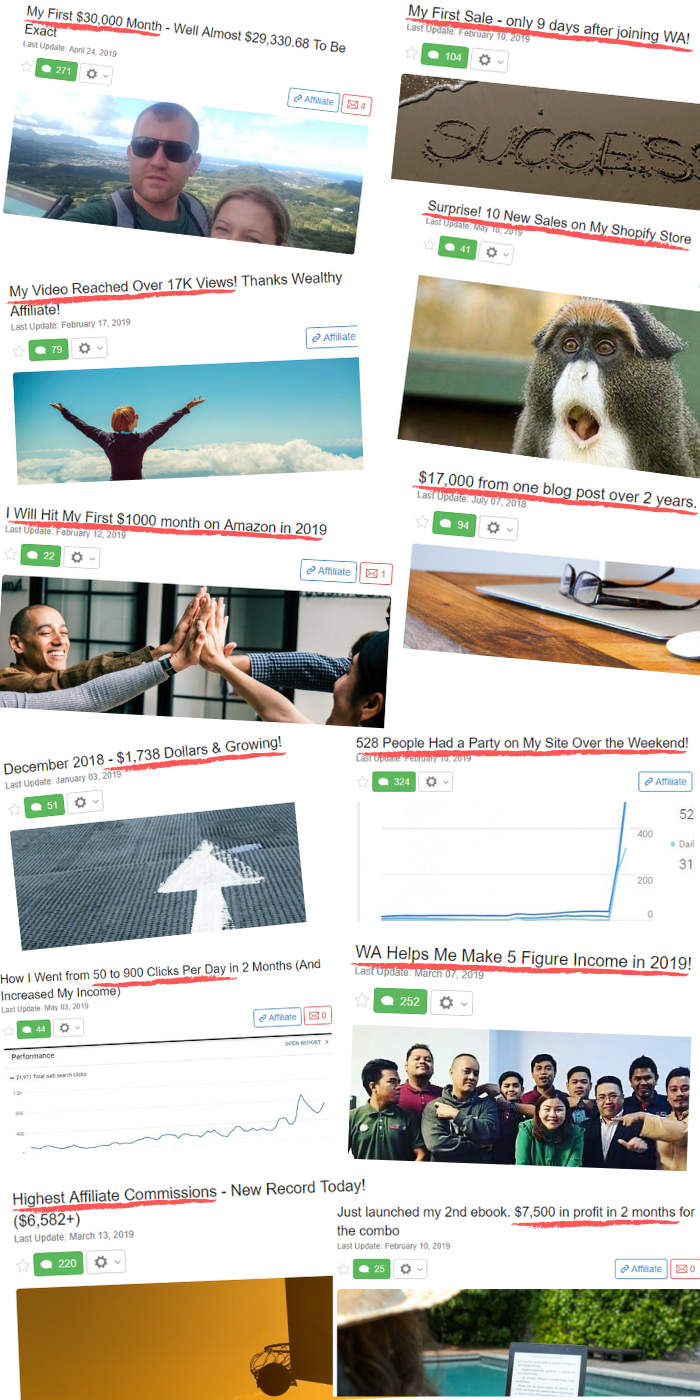 These are real stories from ordinary people like you and me and members are posting updates like this every day.
The reason they are getting these results is that they didn't rush through the training and applied what they learned along the way.
4 Compelling Reasons To Start Your Success Story With Wealthy Affiliate
1. If it worked for me it will work for you
All I did was follow the training step by step and complete the daily assignments and guess what?
What they said would happen DID happen.
I saw my traffic stats go up and watched as the sales started coming in.
What started out as just a small trickle turned into a sale a week which became a sale a day, which grew into several sales a day.
And my income is still growing month on month…
2. You get to test drive the whole system for free
Remember it's 100% free to join Wealthy Affiliate and get started. Simply enter your email and password to get instant access to the community member's area.
I mean it, completely free to join – no credit card needed as the Starter Membership is free.
You'll be inside, viewing the training, meeting the community and building your business at absolutely no cost.
GO FOR IT! Try it… for FREE and then come back here and tell me what you think!
3. I will be on hand to help you personally
You must be committed to learning, asking questions and taking action. Do that and I'll be on hand to help you as much as I can.
If you're serious then I'm serious.
If you're willing to dedicate the time to make your business grow then I commit to being on hand every step of the way. That's exactly the reason I'm in Wealthy Affiliate every single day helping people like you get started.
As soon as you create your Wealthy Affiliate profile, I'll pop by and say 'hi', just to show you I do what I say.
From understanding how the process of making money online works, to creating your first site, to making that all important first sale – I will support you every step of the way because I really want to see you make it online.
So many people helped me when I was just starting out – so it's only fair I pay it forward! Trust me when I say I will be available every step of the way.
4. IT IS Possible To Make Your Dreams a Reality
I don't know what I would have done if I hadn't found Wealthy Affiliate when I did that night in 2014. I will never forget it, it was life-changing for me.
I'd searched for years trying to find a real way to make money online. Sure they made lots of big promises and empty guarantees but I was left high and dry every time.
Now you've found the real way to earn an online income, you can stop looking.
My decision to join Wealthy Affiliate was one that would change the course of my life. Since then I've backpacked across south-east Asia and seen the beauty of Laos and Burma and just next week I'm visiting friends in Siam Reap, Cambodia.
Today I sit in my condo in Sriracha, Thailand where I live and volunteer, living the life I only dreamed about for years. I still have to pinch myself every morning.
This is my life! My dream became true!
I'll never get over that!
This is possible only because I made the decision to take action.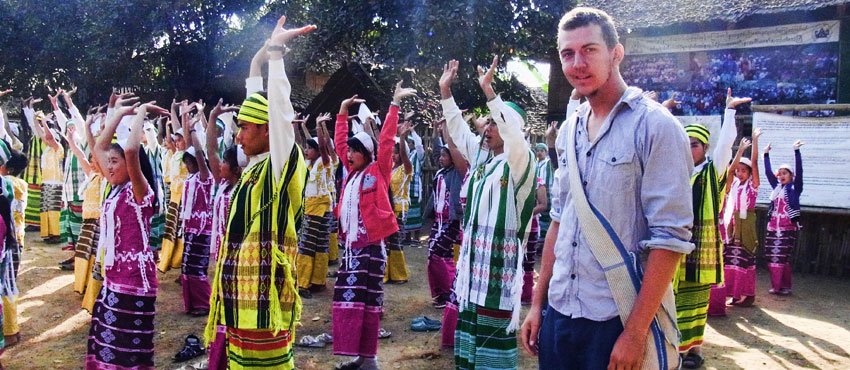 No more call centre jobs, no more rush hour traffic, no more working for someone else. Now I work for me, to accomplish my dreams, to determine my own destiny.
This is your time.
Are you ready?
No gimmicks, no hype – just practical how-to and support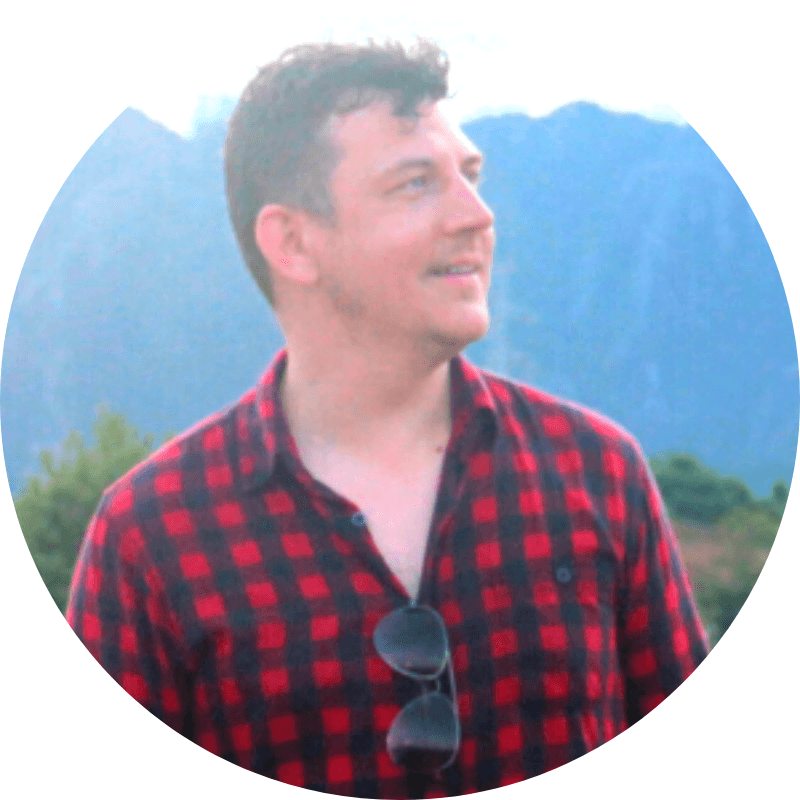 Simon Crowe is on a mission to help as many people as possible kiss their bosses goodbye.
Take the free Commission Academy course to discover how to smash your online income goals and make your dream business a reality.