Welcome to this Pink Zebra review where we take a closer look at their work from home opportunity to help you decide whether or not you should sign up as a consultant.
By the end of this review, you're going to know who Pink Zebra are, what they do and if you can really make money promoting their products and whether you want to become a Pink Zebra consultant or not.
Pink Zebra Review At A Glance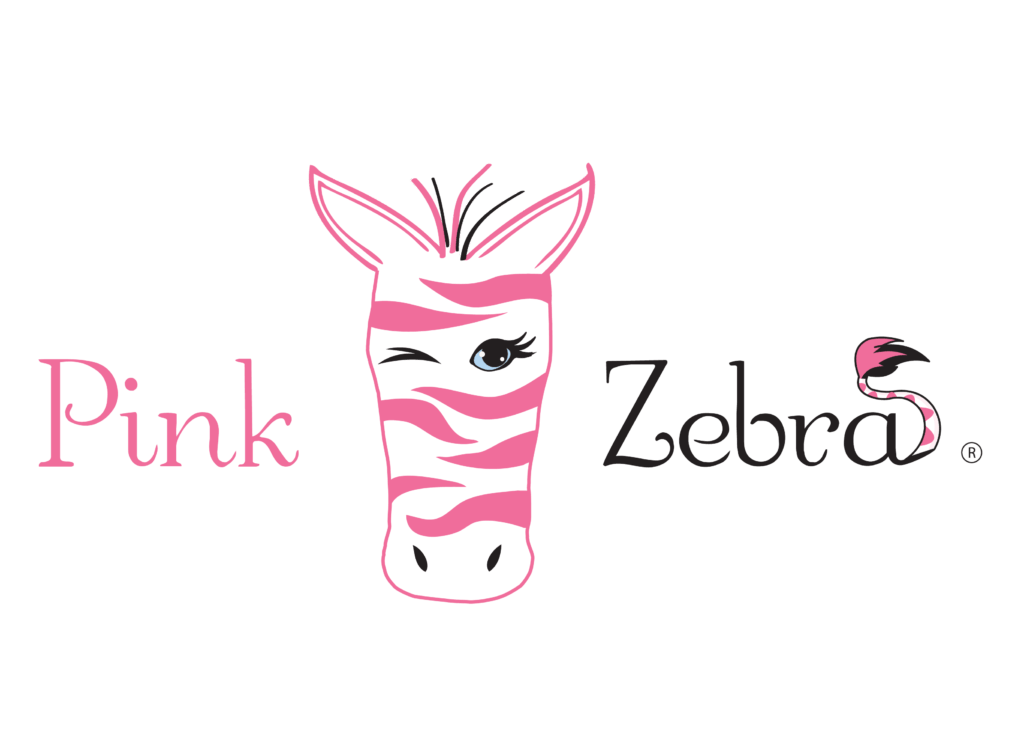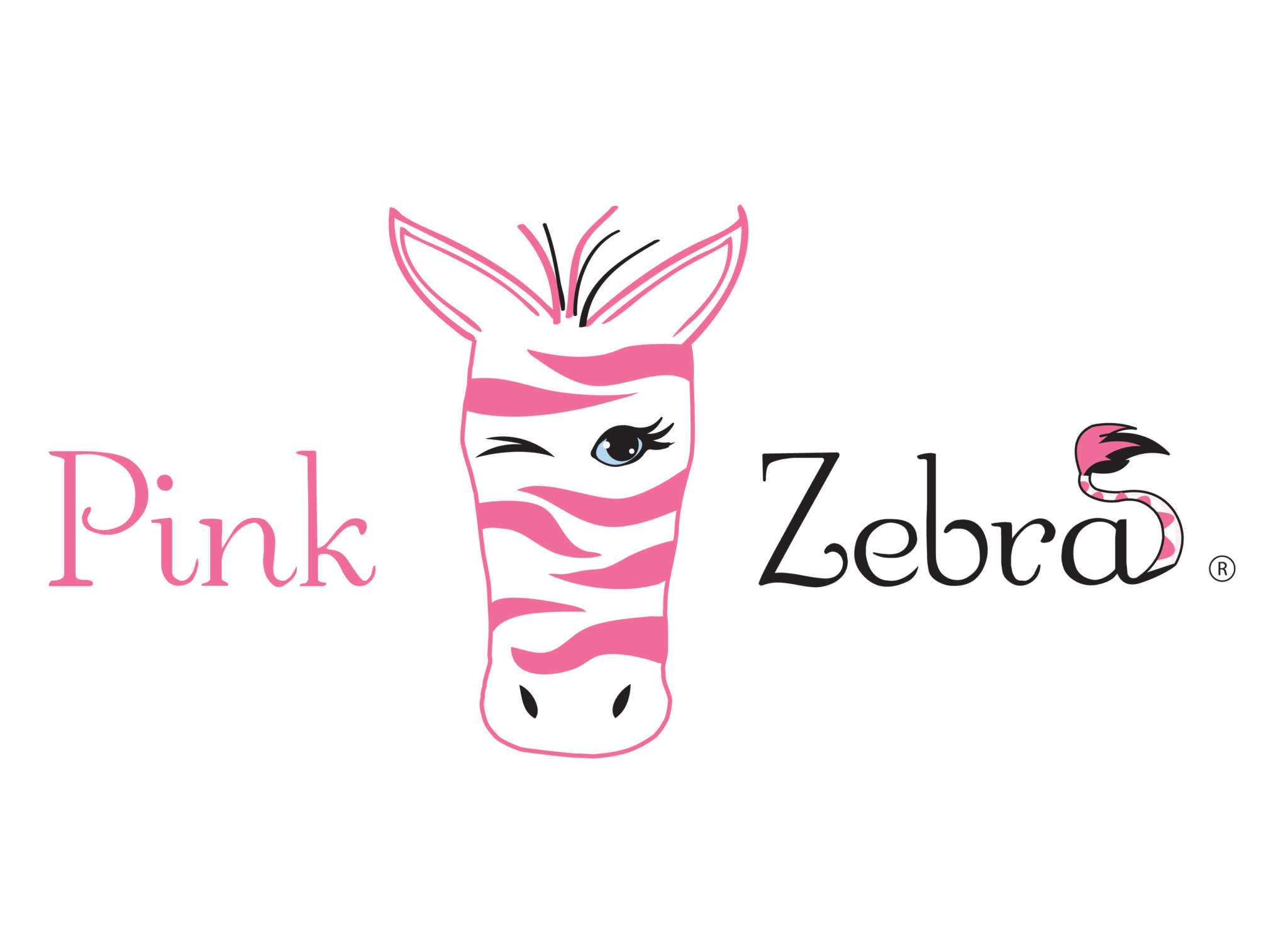 Website: PinkZebraHome.com
Founders: Tom and Kelly Gaines
Launched: 2011
Joining fee: $99 or $199
Overall ranking: 25/100
Quick summary:
Pink Zebra is an MLM specialising in candles and fragrances. They bring a ready-made product line and sales system to anyone looking to work from home.
There's a ton of fake Pink Zebra reviews online written by Pink Zebra consultants on the hunt for new recruits, so it's not easy getting an accurate picture of how it really works.
Let me be clear: I do not work for Pink Zebra in any way. I'm just an honest guy on the outside looking in, doing my best to make sure people find truthful and unbiased information about the best ways to make money online when they need it.
Wanna Make Money But Sick Of MLMs?
What Is Pink Zebra?
Pink Zebra was founded in September 2011 by husband and wife team Tom and Kelly Gaines. They took their passion for fragrances and home decor and turned it into a growing direct sales company.
Like Younique, Total Life Changes and ABC Fundraising, Pink Zebra is a multilevel marketing (MLM) scheme where you make money selling products and recruiting. Earn 25%-35% commissions on sales you generate and 10% of sales from your downline.
Like all MLMs, you are encouraged to sign others up as Pink Zebra consultants under you and they have a strong emphasis on parties as a way to drive sales of their candles and lamps.
Compared to MLM giants Amway and World Ventures, Pink Zebra are very small and as they've only been around since 2011, are still considered newbies in this industry.
I think their branding is really strong and some of their products are quite innovative. I especially like their Sprinkles range as a way to create your own custom-made candles and scents.
Another good thing about them is that all their products are manufactured in the USA.
How Does Pink Zebra Work?
There are 2 ways you could potentially make money with Pink Zebra; selling their products and recruiting others to do the same.
Let's take a closer look at both…
1. Sell Their Products For 25% Commission
Pink Zebra has a lot of great products and I can see why they're popular; they offer products you won't find on your supermarket shelves.
Take the Pink Zebra Sprinkles for example…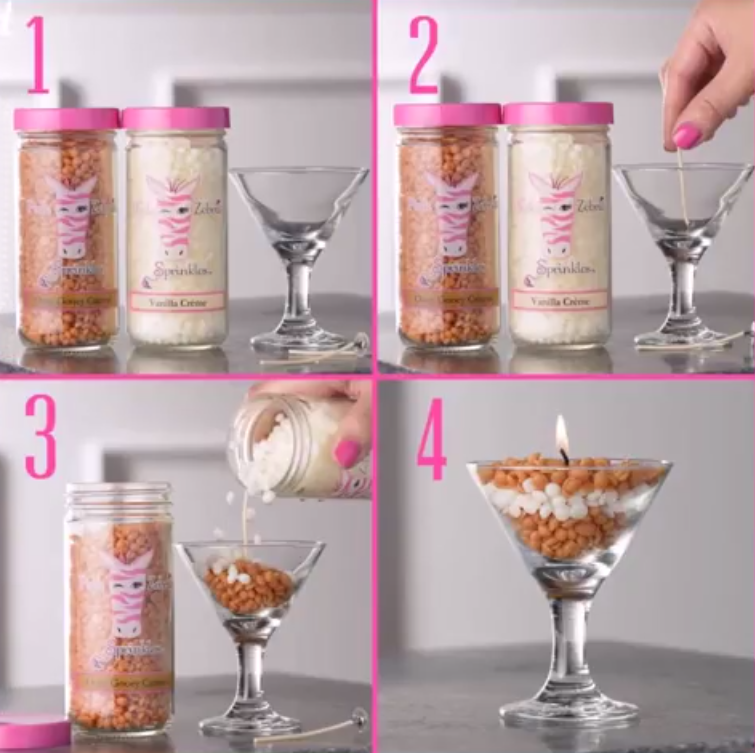 These are small soy wax melts that come in different scents and when combined with their glimmer candles, enable you to create your own custom-made candles and scents.
It's a really simple concept that works. Whatever the season, you can mix scents like chocolate and vanilla to create your individualised scents and fragrances.
They have a wide variety of candles, lamps, bath soaps and other home accessories you can sell to earn commissions.
There's a strong emphasis on hosting parties but you can also leverage the power of social media to direct people to your Pink Zebra website and promote products online.
Earn 25% on sales you generate up to $899. This goes up to 35% if you can sell more than $2,000's worth of products and you only need to generate $150 in sales on a rolling 6 monthly basis to keep your account active.

Here's a video from the founders giving a quick run through of their bestsellers:
2. Earn 7% Of Sales Your Recruits Make
The second way to earn with Pink Zebra is by recruiting your friends and family into the business to earn 7% commissions on sales generated down 3 levels of your downline.
To get started go to PinkZebraHome.com and sign up as a consultant.
You'll need to purchase a Starter Pack. You have a choice between the Starter Kit at $129 or the Deluxe Kit at $199.
The Starter Kit (valued at $250) includes:
45 Fragrance Samplers
A Simmering Light
A Simmering Lights Shade
1 Simmer Pot
Bath Soak Samples
Go Cards
1 Just Add Soaks
Woolie
1 x Just Add Soaks Jewelry
1 x Just Add Soaks
Naked Reeds
2 x3.75 oz. Jars of Sprinkles
1 x 16oz. Carton of Sprinkles
1 x Glimmer Candle Kit (Petites)
1 x Party On The Go Bag
1 x Just Add Soaks Keychain
Pack of 25 Order Forms
10 Pack of Quick Start Brochures
10 Pack of Opportunity Brochures
A Fundraiser Brochure
25 Pack of Catalogues

You'll also get access to monthly live webinar training, and what they call 'ZebraNET"; an online analytics tool that enables you to track your sales and manage your recruits.
Aside from the Starter Pack, you'll also need to pay $11.95 per month for a website. This includes your domain and hosting. You can also buy business cards, extra catalogues and stock if you want to.
When you join Pink Zebra you start out as a Consultant and like every other MLM, there's a ranking system with minimum requirements at each level.
Let's take a quick look at the Pink Zebra commission charts: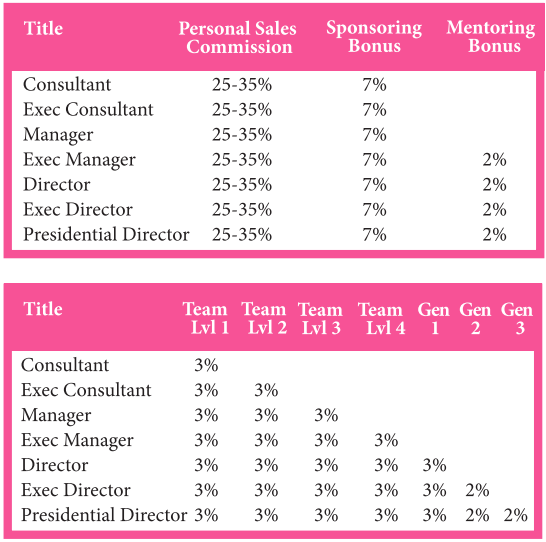 I think there are lots of people who join who make next to nothing, but there are those who do make a success of it…
As with anything in life, you only get out what you put in and the same is true with Pink Zebra: to reach the higher levels of the company you will need to invest time, money and effort before seeing any results.
Is Pink Zebra A Scam Or Legit BizOp?
We've laid out how this works, now let's answer the big question:
Is Pink Zebra legit or just a scam?
Pink Zebra is an MLM (otherwise known as a direct sales or network marketing) and there are definitely pros and cons to this type of business model.
It's easy for MLM companies to market themselves as an easy route to limitless earnings but the truth is it's never as easy to make money as they like to make out.
I think it's important to remember that candles and home fragrances are a very niche market so the products and the opportunity aren't going to work for everyone.
There is a limit to the number of people within your circle of influence you can sign up and, as the initial excitement and hype fades, you're always going to be left with a few people at the top of the chain making a lot of money and lots of people at the bottom not making much or even losing money.
Please don't get mad at me for calling Pink Zebra a pyramid scheme, I'm just stating the facts here.
"Not all multilevel marketing plans are legitimate. If the money you make is based on your sales to the public, it may be a legitimate multilevel marketing plan.

If the money you make is based on the number of people you recruit and your sales to them, it's not. It's a pyramid scheme.

Pyramid schemes are illegal, and the vast majority of participants lose money." – Federal Trade Commission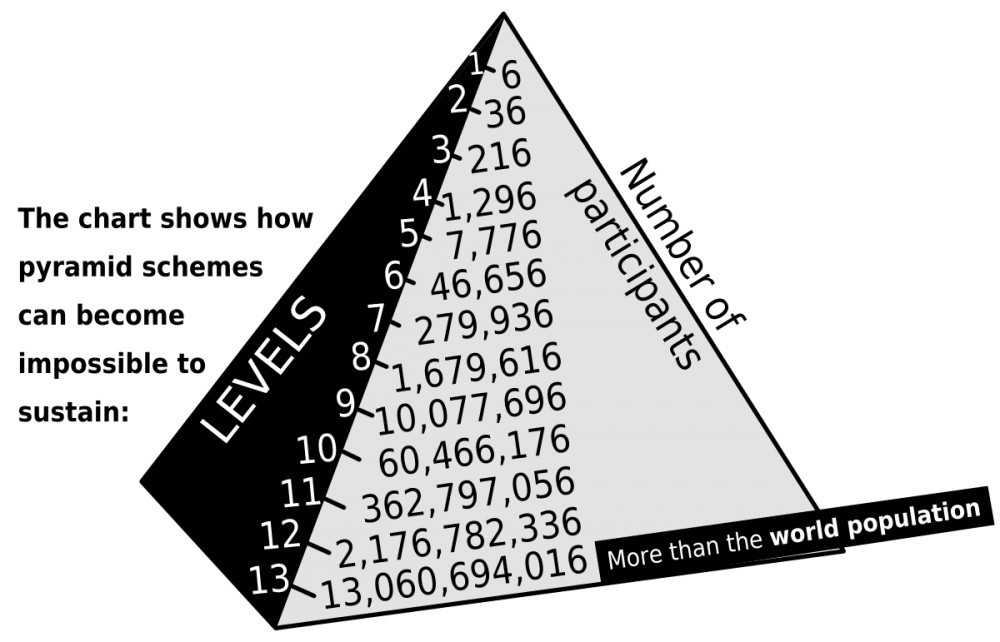 Yes, I understand you can make money without recruiting others but you will be strongly encouraged to get others to sign up under you.
All I'm saying is that you should be aware that signing others up into this program is going to be a big part of what you do if you sign up to Pink Zebra.
Robert Kiyosaki claims:
"Network marketing offers many unique benefits to those who want more out of life."
While I love Robert Kiyosaki's books and quote him a lot on this blog, I have to say network marketing isn't the business of the 21st century – affiliate marketing is.
Thanks to affiliate marketing I make $7,000/month without running candle parties!
So is Pink Zebra a scam?
No, they're a real company with real, innovative products and people are making money.
How much money will you make if you sign up?
It depends on your work ethic, your schedule and how good you are at sales.
3 Common Pink Zebra Complaints
1. Long Delivery Times
By far the most common issue Pink Zebra customers seem to have is to do with delivery times. Some people report having to wait longer than a month whilst others claim they never received their order: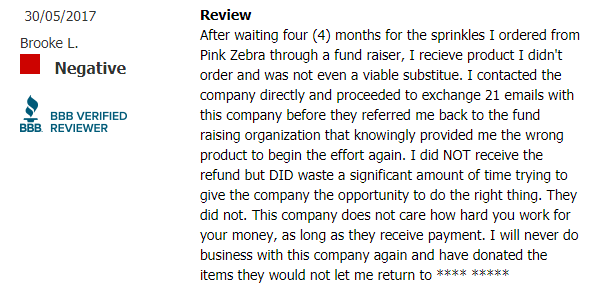 2. Expensive Website Fees
So you already know that as well as purchasing the Starter Kit, you're going to need to invest $11.95 a month for the maintenance of your Pink Zebra website.
Maybe it's not clear when people sign up, but there are quite a few complaints from people who weren't fully aware of this.
While you can make your own website for free, as far as I know, this is a mandatory fee you have to pay in order to be eligible for commissions. (If I'm wrong on this, please do let me know in the comments below.)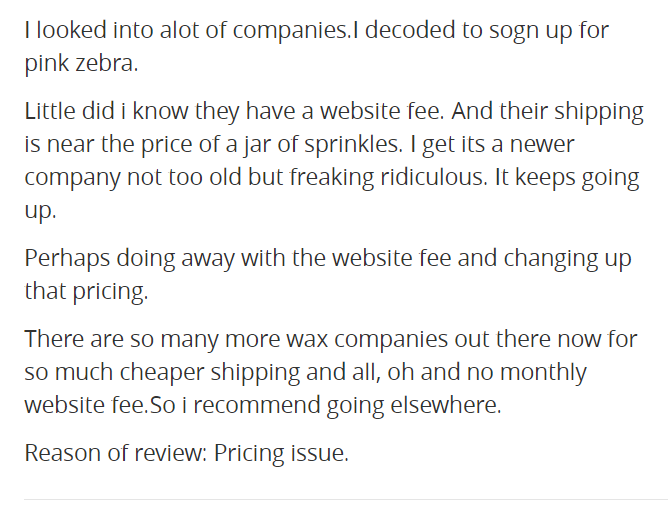 3. Low Product Quality?
It's important to note that a vast majority of reviews on Amazon.com are positive, but there are a few complaints about the overall quality of the Pink Zebra candles and candle holders.
Fortunately, if you order through Amazon rather than the Pink Zebra website directly you're far more likely to receive a refund if you're not happy.

Pink Zebra: What I Like
All products are made in the USA
I like their original products and the prices seem reasonable
They've been around since 2011
Pink Zebra: What I Don't Like So Much…
It's an MLM company
High shipping costs
You're going to need to harass your family and friends to buy candles from you to make money
Lots of complaints about late delivery or not receiving products
Should You Become A Pink Zebra Consultant?
Hopefully, by now, you have a better understanding of how Pink Zebra works and what's involved. I definitely don't think it's a scam but it is an MLM company.
As long as you know that this is an MLM and you know how much work is involved to earn anywhere near the level of income your full-time job pays you, you could have a bit of fun hosting a few parties a month and make some extra cash on the side.
Yes, there's considerable lump sum required upfront to get started, but if you have $99 to invest upfront, this could be an interesting job opportunity for you. If you've got good people skills and are good at face to face selling and recruiting then you can grow your income over time.
Personally, I'm not a fan of MLMs, not because I think they're unprofitable or illegal but because I don't want to harass my family and friends to try to make a sale or recruit them.
In my opinion affiliate marketing is a wayyyy better money-making option because:
There's no recruiting
You can promote as many different products as you like
It's all done online so there's no face to face selling
Your website can be generating sales for you any time of day or night
It's free to get started
See my in-depth Wealthy Affiliate review here to find out how their step-by-step training gives you the exact roadmap you need to achieve your online income goals.
Questions? Comments? How Can I Help You?
The #1 reason I started this blog is to help people like you become successful in your desire to run an internet business, make more money, and/or have more free time.
If there's anything I can do to help you, feel free to leave a comment below and I'll make sure to get back to you ASAP.
Simon Crowe is on a mission to help as many people as possible kiss their bosses goodbye.
Take the free Commission Academy course to discover how to smash your online income goals and make your dream business a reality.