Welcome to the ultimate step-by-step guide to getting started with affiliate marketing.
I'm going to show you what affiliate marketing is, how it works and the exact process you can follow need to earn a 6-figure income online.
Ready to become a super successful affiliate?
Join this FREE training and do it the right way >>
First Up: What Is Affiliate Marketing?
Affiliate marketing is an incredibly simple, yet powerful way to make money online. You earn a commission every time someone clicks one of your links and buys a product or service you're recommending.
These are 4 basic steps to affiliate marketing:


Step 1: Choose An Interest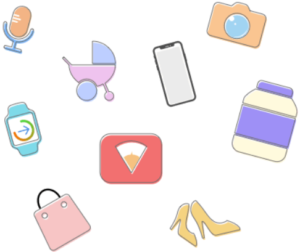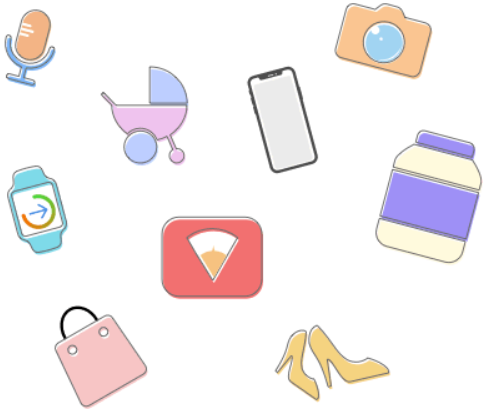 The first step is to choose a topic you're interested in. This will be what's known as your affiliate marketing niche.
Whether your passion is food, fitness, fashion or fishing, you can turn it into a thriving affiliate marketing business.
Step 2: Build A Website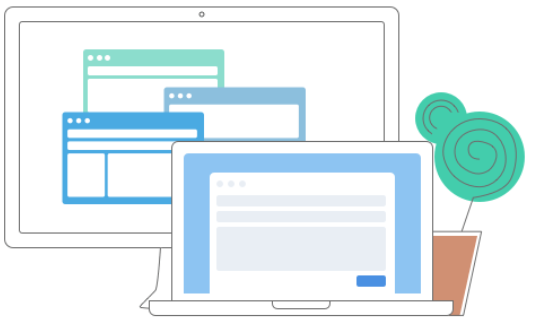 The second step is to create helpful content on this topic. This could be a website, a YouTube channel or both.
Your content acts as your own virtual storefront, and the great thing about owning an affiliate marketing website is you'll be open for business and making sales 24/7.
Step 3: Attract Visitors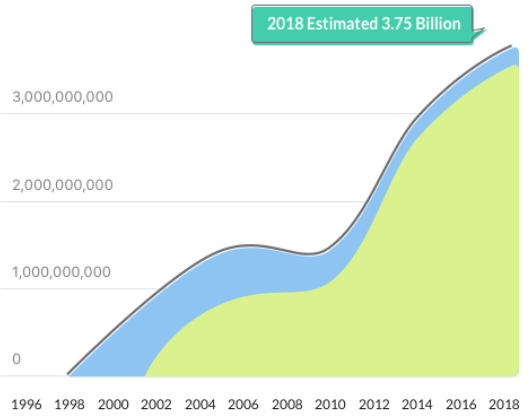 Once your content is online, the next step is to get people reading it – the more people consuming your content and clicking your links, the more money you're going to make.
The good news is, with over 4 billion people online daily there are a whole bunch of ways you can attract visitors:
Share your content on social media
Get your website showing up in Google search results
Use paid ad networks like Facebook and Instagram
Step 4: Earn Revenue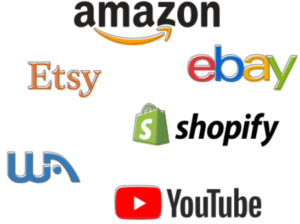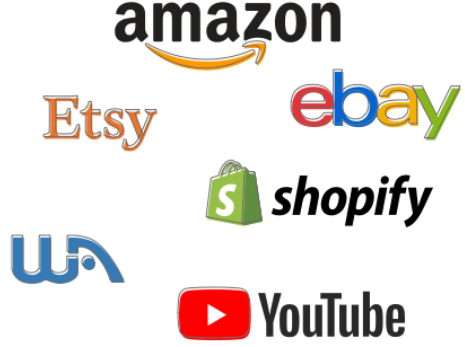 The fourth and final step, of course, is to make money, and with affiliate marketers set to make more than $5 billion in 2020, you're in good company.
Amazon, WalMart, Uber, Nike, Samsung, Hotels.com (to name just a few) all have affiliate programs you can sign up to for free to get a unique link you can use to direct your followers to their site.
In fact, there are nearly 6 million affiliate programs with 600 million products and services you can promote for free to start earning commissions.
And the best part?
With affiliate marketing there's no inventory, no shipping and no customer care to deal with, just a nice commission check at the end of the month.
An Example Of Affiliate Marketing In Action
How many times in the last 12 months have you bought something on Amazon? I'm guessing quite a few, right?
Amazon started selling books in 1995 but have now grown into the biggest online store selling everything from toys to clothes, to food and furniture, plus an incredible 606 million other household items.
Did you know you can make money by recommending any of these products?
Amazon has an affiliate program you can sign up to for free for up to 10% commissions. You go to Amazon, grab your affiliate link and add it to your website to earn a percentage whenever anyone clicks through and buys something.
Your job is simply to send people to the site and let Amazon take care of the rest.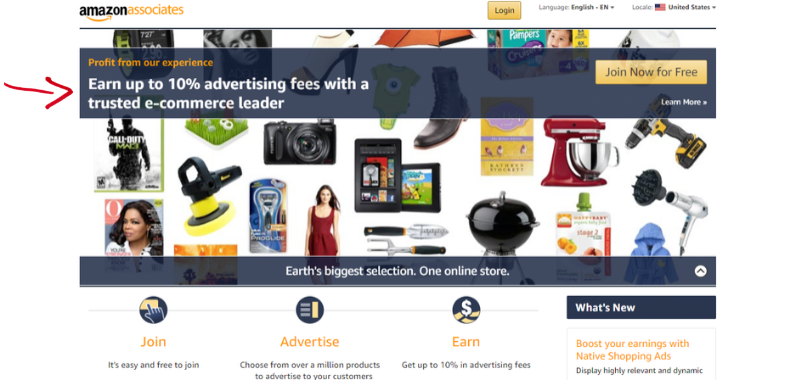 And Amazon is just one of the 1,000's of affiliate programs out there you can join, with millions of products and services to choose from!
It doesn't matter how weird and wonderful your website idea is, the earning potential with affiliate marketing is HUGE.
Here's proof:
FootballSnackHelmets.com is an affiliate marketing website based on, you guessed it – the football snack helmets niche.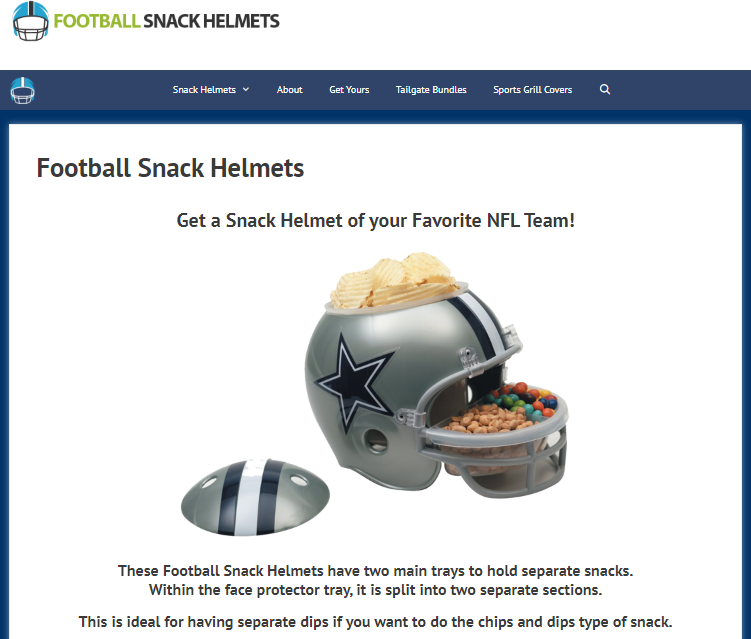 The site promotes snack helmets with your favourite NFL team's logo on it and sends readers over to Amazon.com and generates $1,000's in monthly revenue for the site owner.
I hope you're starting to see the potential of this. You really can build a thriving and profitable business based around whatever you're passionate about!
Why You've Gotta Love Affiliate Marketing
Let me ask you: was it ever your dream to get woken up at the crack of dawn by a screeching alarm, clumsily stumble out of bed, gulp down a mug of coffee before rushing out the door?
And not just once every now and then but every day, every week, every year for the next 20, 30, 40 years?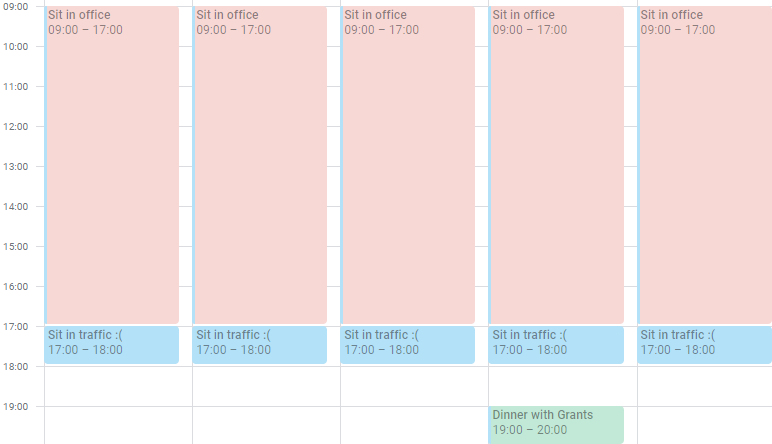 Overworked, underpaid and under-appreciated… and all because you were told to go to school, get good grades and get a job working for someone else.
Is this it? Is this really what your life has to look like from now on?
Now picture this:
It's Monday morning. You wake up naturally at 09:30 – no alarm. The sun is shining through the windows and you feel refreshed and ready for the day ahead.
You open up your phone and check Facebook – there's a post from your friend whining about getting into the office late after getting stuck in traffic.
You get up, make a cup of tea and check your email.
What do you see?
You made 14 sales while you were sleeping.
While you take a sip of your tea, your phone buzzes. You smile because it's not a boss calling you – it's another sale. All automatic.
You settle into your home office and start on a new blog post. The words flow and you lose track of time. Then, a friend texts you to see if you're free for lunch. You're in charge of your own schedule now so you say "Sure, why not?"
This isn't just some elusive 'pie in the sky' dream that could happen 'one day'. You can start a successful and profitable affiliate marketing business right now, today.
I never wanted to spend my life working for somebody else in a dead-end job that was getting me nowhere. I wanted had to live life on my terms!
I didn't know where to start but I knew I had to figure it out, somehow.
After a lot of hard work, I went from call centre worker living at my mum's house to becoming a super affiliate and getting paid to travel and volunteer across south-east Asia and beyond.
Thanks to affiliate marketing I get to generate revenue wherever I am in the world, live the lifestyle I want and spend time doing the things I love.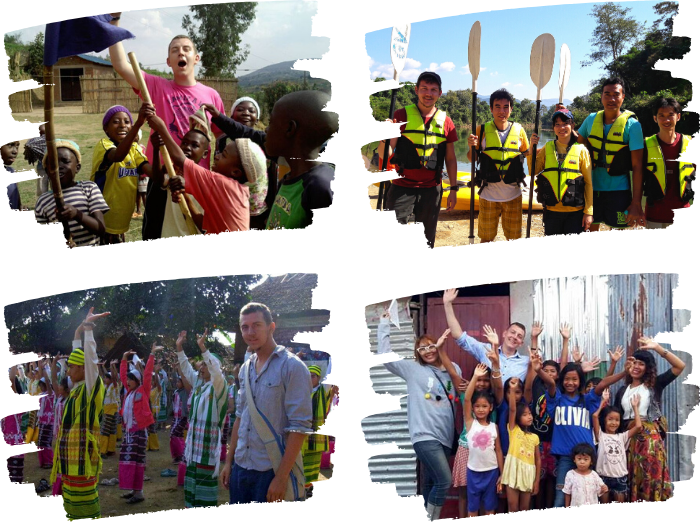 And now I'm going to show you how to do the same. Step-by-step.
Not in a scammy, "make a gazillion dollars overnight at the click of a mouse!!" kind of way, but in a way that actually gets you results.
---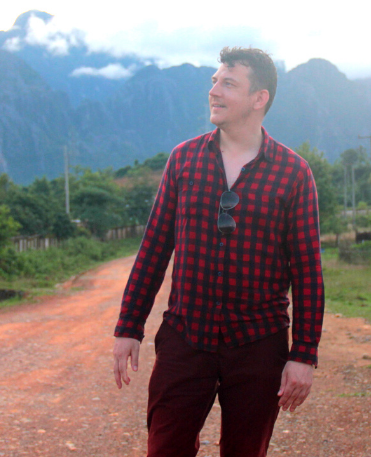 Hi, I'm Simon Crowe, owner and editor of The Make Money Online Blog.
Since I started out 5 years ago, I've learned how to create affiliate marketing websites that get ranked in the search engines to attract 1,000's of daily visitors and make sales for me around the clock.
But I began as a total newbie. Like you, I didn't know how to create websites, have a clue what SEO was, how to use keywords and definitely not how to create a recurring income stream online!
All I knew was more and more people were seeing the potential of earning in the online space and jumping on the digital bandwagon – and I wanted in on the action.
That's when I joined an affiliate marketing platform called Wealthy Affiliate and threw myself into the training.
My mind was officially blown.
No one had ever told me you could turn what you love into a thriving and profitable online business!
So I kept learning. I kept working. Then it happened – 2 weeks in and I made my first ever sale: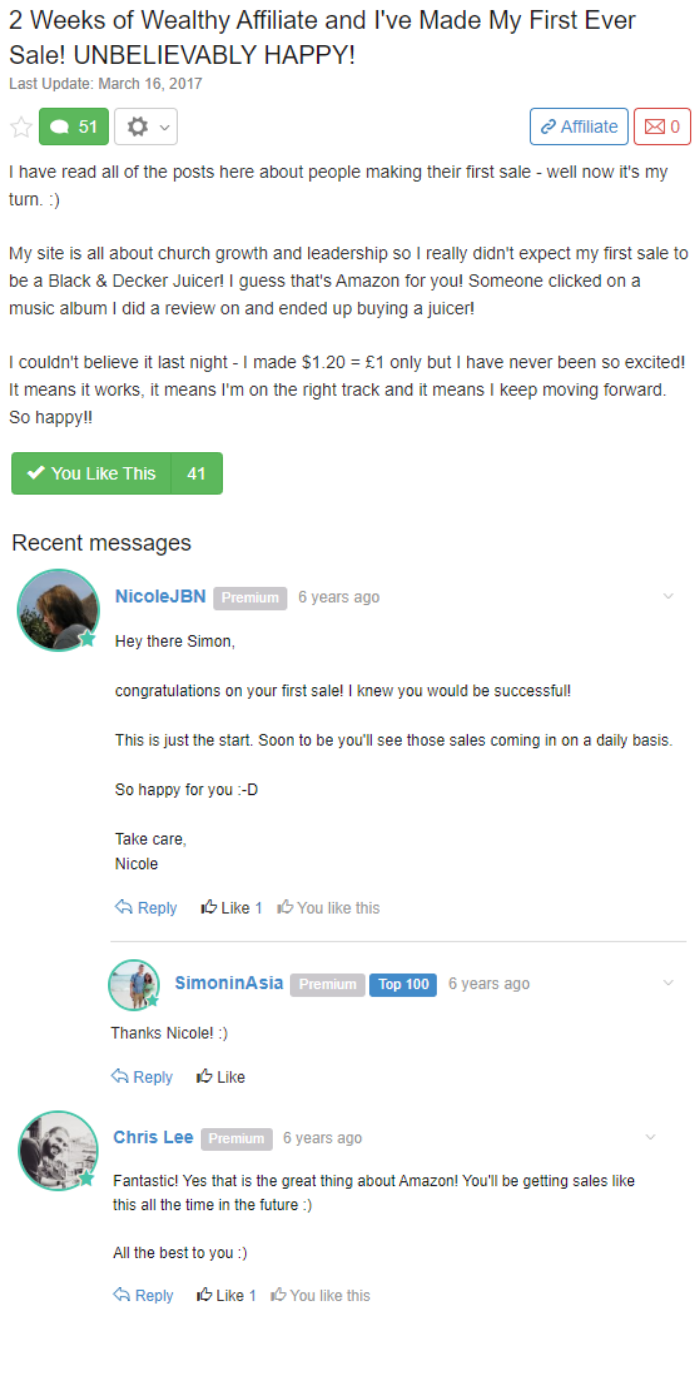 And that was just the beginning…
That very first sale eventually turned into a steady trickle of sales, growing in frequency and volume, until at the 12-month mark I was earning more online than I did at my day job.
I passed the point of no return. This affiliate marketing gig had suddenly become more than a little side income.
Fast forward to now and I have built many income-producing ASSETS – something that keeps on growing with every day that passes and every action step I take. Something that can provide real financial freedom, security and gives me the ability to live the lifestyle I choose.
(If you left your full-time employment tomorrow, what would you have to show for it? Now what if you'd built an asset – your affiliate marketing business – that kept generating income month after month?)
After years of stumbling around, I finally discovered the practical step-by-step formula to creating several online income streams and helped hundreds of aspiring entrepreneurs just like you become masters of their own money, careers, and destinies.
And now I'm ready to show you how.
But first, I want us to consider this very important question:
If Everyone Dreams About Earning Online, Why Do So Few Actually Make It?
I mean, what's the difference between the daydreaming wannabes and the go-getters who actually make it happen?
Everyone wants the financial freedom that comes with owning a thriving online business, so it must take more than merely having a passion to succeed…
Look at a few of the affiliate marketing "experts" out there. What do you notice? (These are real screenshots by the way.)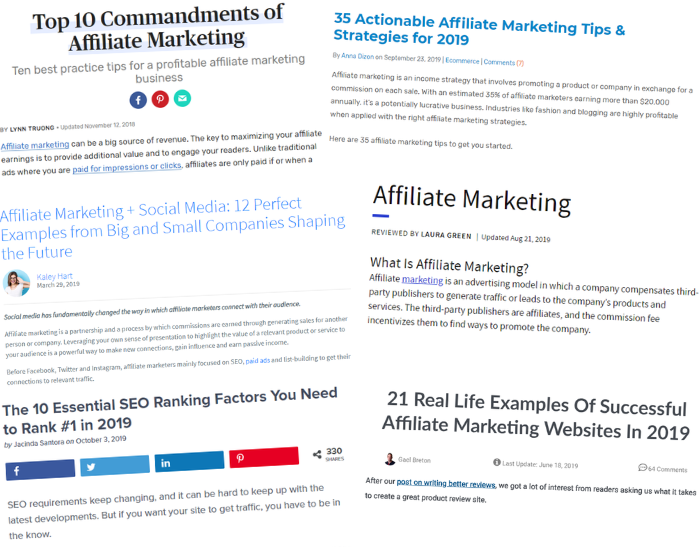 10 tips for this, 21 tricks for that… it's never-ending!
THEY SAY: You MUST get on [some social media network]! Use this ultra-secret tactic to get more followers! Don't forget to use the super-duper, all bells-and-whistles sales funnel to see your earnings skyrocket!
I SAY: These tactics don't even get you past go. Okay, so you get 5,000 Facebook followers. Then what? How do you go from that… to make your first $10,000… and how do you automating it so you're getting a steady stream of income?
Here's the problem with tips, tricks and tactics:
You watch a video about a cool way to do keyword research…
You read about a "new" SEO technique you want to try…
Someone tells you Pinterest is a great source of traffic…
And before you know it, you end up with a weird Frankenstein-type mish mash mosh of different tactics and tricks but no OVERALL STRATEGY to tie them together.
I believe this is the biggest reason why aspiring affiliate marketers, despite their best efforts, ultimately fail. If you really are serious about turning your affiliate marketing dreams into your day-to-day reality you need:
A WINNING STRATEGY
A simple yet powerful process to turn your profitable affiliate marketing website idea into actual traffic, subscribers and sales.
An exact blueprint that'll take you from where you are to where you want to be. With a proven roadmap to follow there's no second-guessing or making newbie mistakes because you're learning from experienced mentors who know what works.
A realistic roadmap of how to take your online business to $1,000, $10,000, even $100,000 a month. Whether you want to build a decent side income or you're ready to give it your all and put in 40 hours/week.
COMMUNITY
A helping hand along the journey. Vital for your long-term success, being a part of an interactive community means you ask questions and get answers quickly so you never stay stuck for long.
A vital lifeline. Learning is just the beginning. If you are going to achieve your online income goals then you need to take action and be in it in for the long haul. A community of like-minded entrepreneurs is essential to keep you inspired and motivated.
A chance to network. Not everyone gets the whole online game, but being a part of a friendly and helpful community who cheer you on every step of the way gives you the opportunity to share ideas, get feedback and keep moving forward.
The good news is I've come across an affiliate marketing platform with a comprehensive core training plan and helpful community that will give you the strongest start possible.
Introducing Wealthy Affiliate:
The Only Affiliate Marketing Course Proven Over 14 Years, In 193 Countries, With 1.4 Million+ Members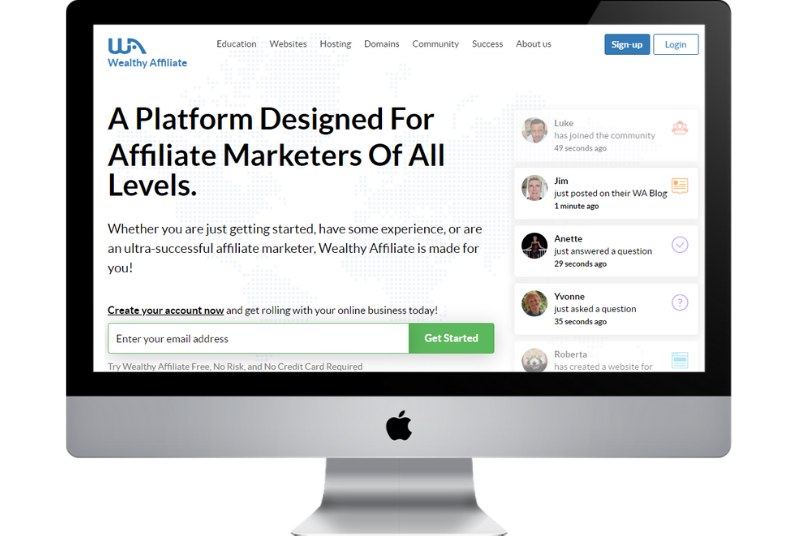 There are 7 video training modules (with 10 lessons each) that cover the ENTIRE process of starting a thriving affiliate marketing business.
You'll learn the practical steps to making affiliate sales no matter what time of day or night.
And you won't just make $1 or even $100. Once you learn and apply the most advanced niche selection, branding, social media and SEO strategies, you'll have a real business generating a real income on your hands.
What Makes Wealthy Affiliate Different?
The affiliate marketing system that gives you the strategies, tools and expert support to go from "no idea" to "automatic sales"
Wealthy Affiliate will take you from complete beginner to profiting affiliate marketing pro:
Even if… you're not an expert
Even if… you've never done anything like this before
Even if… you don't know how to code a website
Even if… you have no idea where to start
And especially if you're ready to learn and ready to hustle to make an extra $1,000/year, $10,000/year and even $100,000/year a reality with your new affiliate marketing business.
Every day people like you are posting about their success inside the Wealthy Affiliate members' area and smashing their online income goals: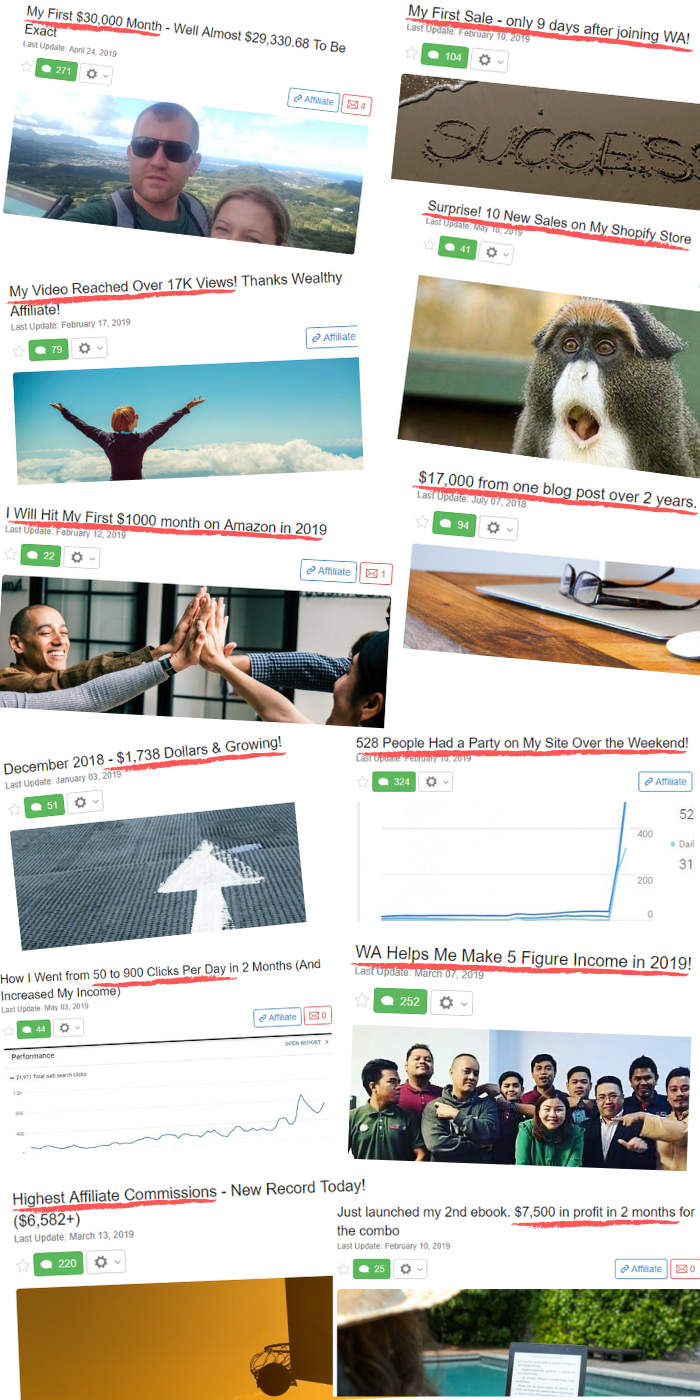 If you are ready to take action and make your financial freedom dreams come true then Wealthy Affiliate will help get you there.
No other course out there has been tested and proven over 14 years. No other course equips 10,000+ aspiring entrepreneurs each and every month to launch their own successful businesses.

I've been a Wealthy Affiliate Premium member for 5+ years now and I've seen the platform grow and develop a lot in that time…
But one thing that HASN'T changed is the incredible results members get every single day – from launching your first website to getting your first email subscriber, to making your first sale – now is the time for you to start living life on your own terms.
And if you're wondering whether or not Wealthy Affiliate will work for you, then the answer is…
YES, ABSOLUTELY!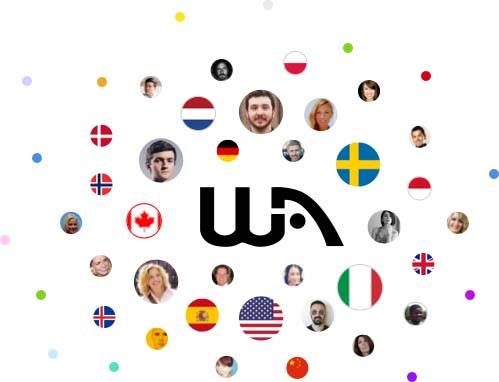 The Wealthy Affiliate community is made up of people from all walks of life:
College students looking to gain financial independence
Stay at home mums looking for an additional side-income
40-somethings looking to fire their boss
Pensioners looking to fund their retirement
How am I so sure this will work for you?
Because more than education alone, Wealthy Affiliate is about equipping you with everything you need to take that nugget of an idea and turn it into a growing and profitable business.
Here's a quick overview of what you'll get instant access to when you join: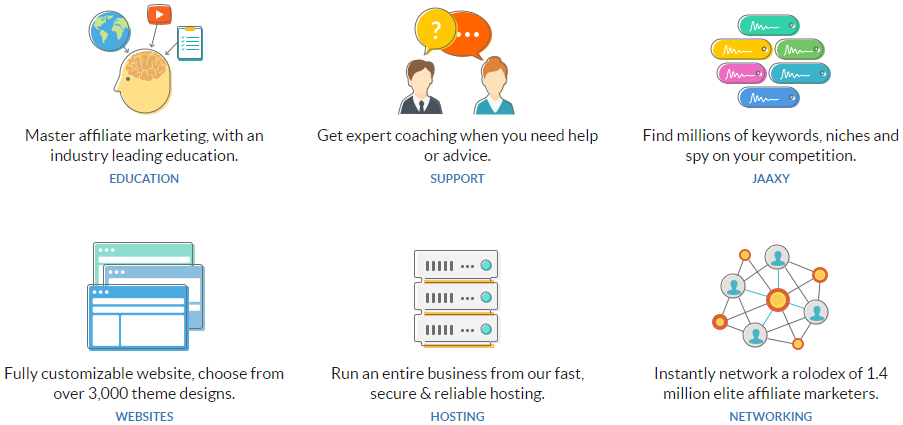 Inside The Wealthy Affiliate Platform
1) Core Training
Wealthy Affiliate's comprehensive training program comes with walkthrough video tutorials, real-life case studies, actionable steps and interactive question and answer areas that give you an exact roadmap to follow.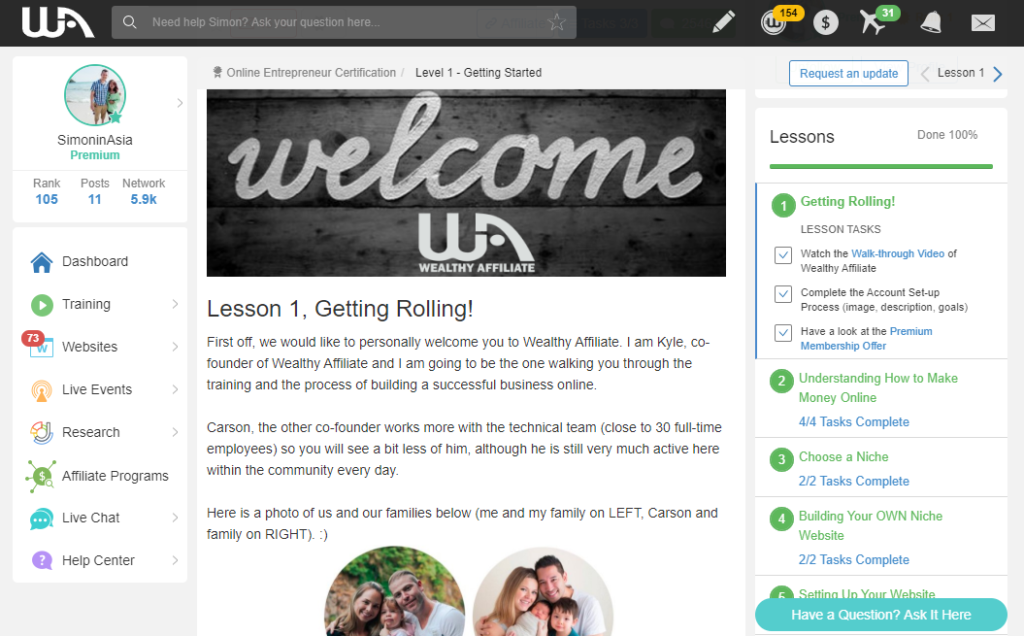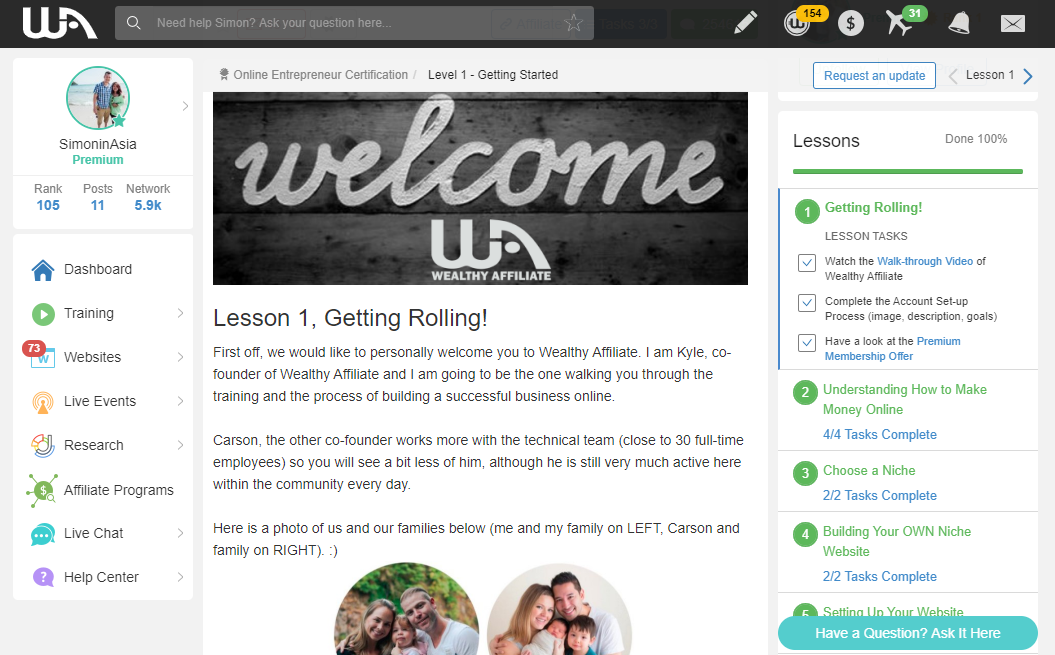 This training is specifically designed to take you from absolute beginner to affiliate marketing pro who's making daily sales.
Here's what you'll cover in your first 10 (free) lessons:
Getting Rolling
Understanding How To Make Money Online
How to Choose a Niche
Building Your Own Niche Website
Setting Up Your Website
Getting Your Site Ready for Search Engines
Creating Your Initial Content
Creating Menus on Your Website
Understanding Keywords & What They Do
Recap (What's To Come)
Once you have completed your first module, you'll be ready to access to 4 more advanced training modules.
There are also weekly webinars where you can learn all things related to affiliate marketing, from how to market your business on YouTube, to maximising conversions and everything in between.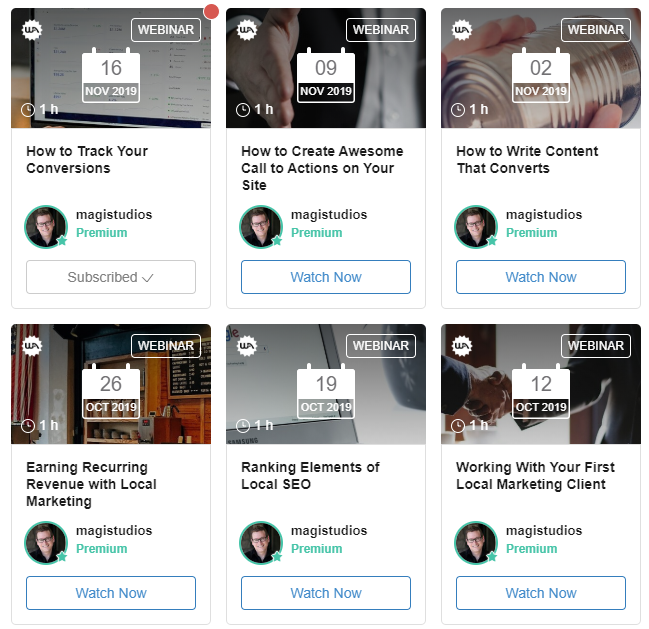 2) State-Of-The-Art Business Building Tools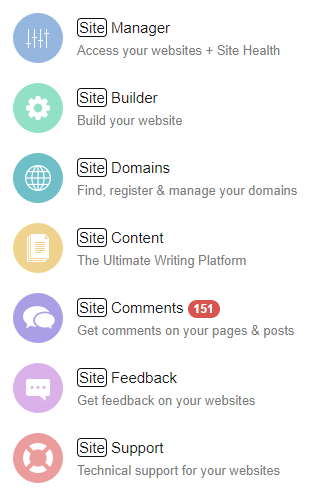 Rather than simply telling you what you need to do, at Wealthy Affiliate, they take it one step further and give you the tools you need to actually get it done.
Building your first affiliate marketing website?
No problem! With their easy-to-use website builder, you don't need a degree in computer science.
Looking for high search, low-competition keywords?
Wealthy Affiliate's keyword tool has you covered.
3) A Helping Hand Every Step Of The Way
No matter how in-depth Wealthy Affiliate's training is, as a beginner you're bound to have questions at some point. I know I needed a lot of help when I started out and the one thing that helped me the most was being able to turn to more experienced people for feedback and advice.
Become a member of Wealthy Affiliate and you become part of a thriving and supportive community where you never have to stay stuck for long. You can ask questions from intermediate 6-figure earners, and even 7-figure experts.
If you're ever stuck, ask your question and get instant answers from the Wealthy Affiliate community through Live Chat, the Ask A Question feature or in the discussion areas below each lesson.
I will also check in with you personally to help you get up and running and be on hand for ongoing support.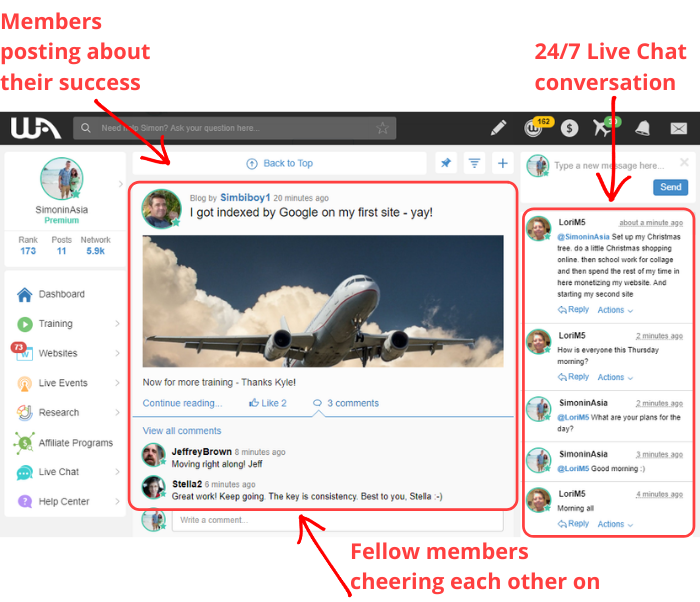 Imagine being surrounded by fellow entrepreneurs spurring you on to success. What would it mean to have 24/7 access to a group of friendly and helpful peers who have already accomplished what you yourself want to achieve?
Is Wealthy Affiliate Right For You?
Wealthy Affiliate is not for you if…
You're looking for a get-rich-quick solution (I'm thinking of those so-called profit-spitting systems your junk folder is full of) without putting in the hard work it takes to make it happen.
You're unwilling to take time to learn the skills necessary to be highly successful in this business. The sky is the limit when it comes to your potential earnings but you'll only get there if you get the fundamentals down first.
Wealthy Affiliate is right for you if…
You're ready to invest in yourself to build a successful online business
You're patient, diligent and stubborn enough to see it through. I made my first sale within 2 weeks, but it took me 5 years to achieve my first $1,000/day. You won't get rich overnight but I promise if you do the heavy lifting upfront, you will enjoy the rewards for many years to come.
Here's a few success stories from students who decided Wealthy Affiliate was right for them: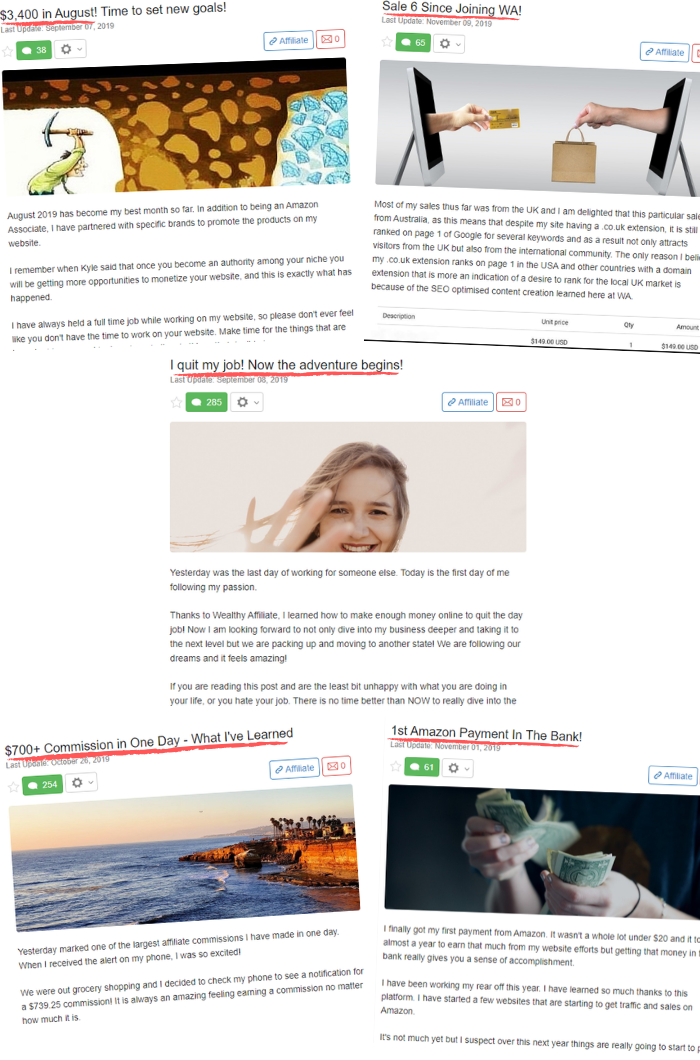 Which Wealthy Affiliate Option Works Best For You?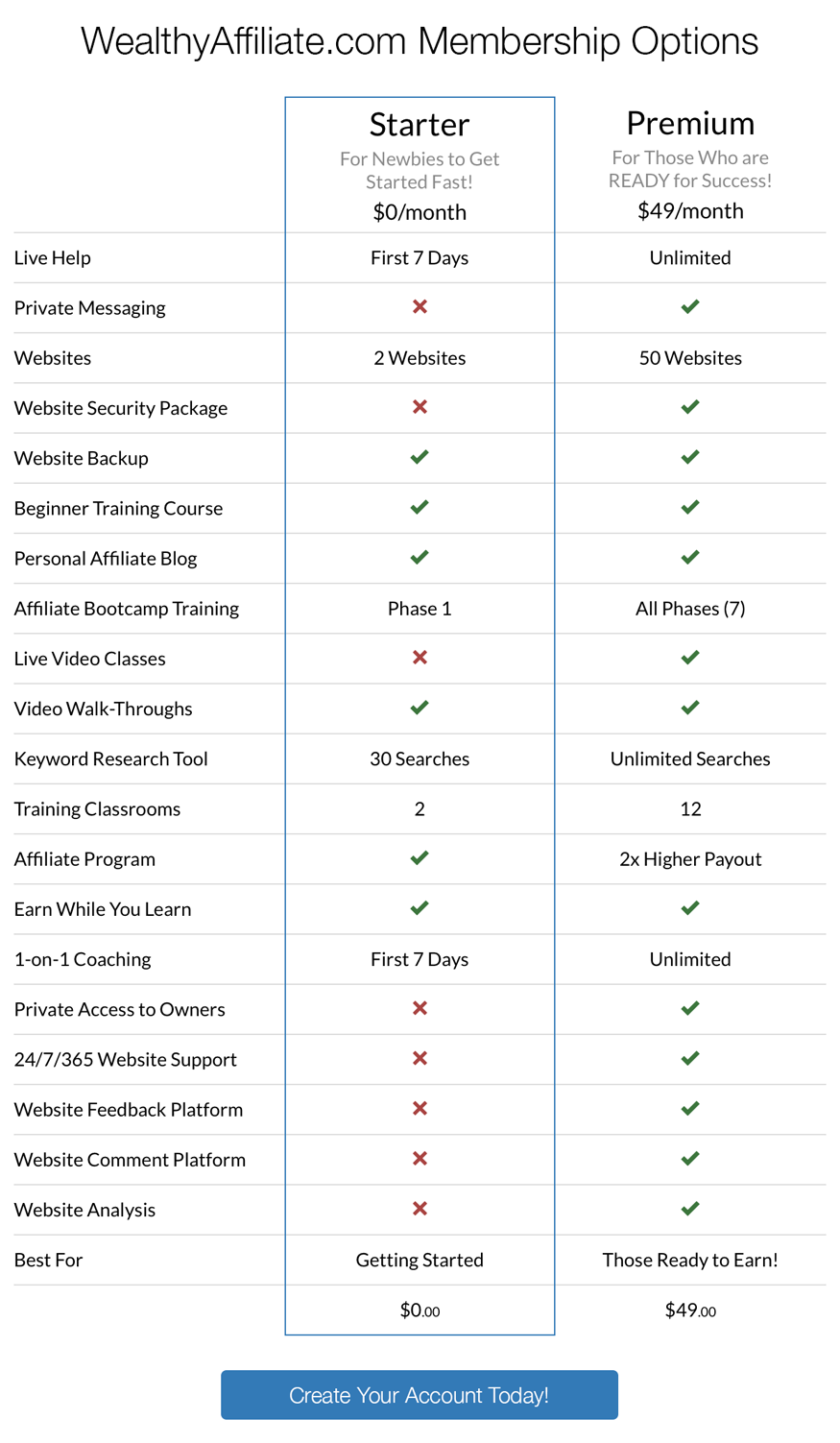 Endless Opportunity, Zero Risk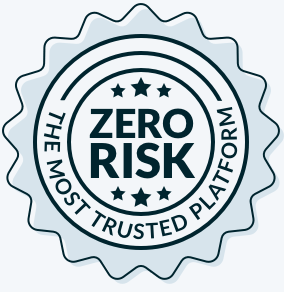 Wealthy Affiliate's Free Membership Gives You The Opportunity To Test Drive The Whole Platform Without Getting Your Wallet Out
Join as a free Starter member and you'll get instant access to all the tools, training and support you need to get your first affiliate marketing website up and running cost and risk-free.
Frequently Asked Questions
"How do I know if I'm ready?"
You've seen the results members are getting. You've taken a sneak peek inside the training area. And you may have been following this blog for a few months or even a few years. You now have enough information to decide.
It's natural to have doubts. We all do, but the great thing about Wealthy Affiliate's Starter membership is it costs you absolutely nothing to try it out and find out if it's a right fit.
What I know without a shadow of a doubt: if you're ready to break the shackles of your job and start living life on your own terms then Wealthy Affiliate will help you do just that.
"How long does it take to start making money?"
I can't promise you'll be earning this or that amount from your affiliate marketing business and don't trust anyone who does.
Here's why:
There are so many variables; from the competitiveness of your chosen niche to how much time you have to work through the training and build your website out with content.
You should realistically expect to put in the work for several months before seeing any results. For most, this is a pill too hard to swallow, but push past the first 6 months and your future self will thank you for it.
If you stick to the training and apply it, when you look back a year or 2 from now, the time and effort you invested upfront will reap rewards again and again.
A great example of this is the first website I ever created. I haven't touched it in 3 years and yet still today it generates 1,000 page views per day and somewhere between $2,000 and $3,000 a month in revenue.
Now that's what I call a passive income! : )
"How much time do I need to invest in the course?"
The beauty of online courses is that you can work through them at your own pace. If you're able to go at this full-time then obviously you'll see results quicker.
When I joined Wealthy Affiliate I was still working a full-time job so I made it my goal to complete at least 1 lesson a day in the evenings and at weekends.
As Wealthy Affiliate is mobile-friendly, you can also train while you're on the go.
Ironclad Proof Wealthy Affiliate Works
Since 2005, Wealthy Affiliate has invested millions to develop and refine the training process. As you've seen, this isn't just some lousy eBook or a few random videos thrown together.
What you're getting here is a well-thought-out, fully structured training program specifically designed to take you by the hand to your first sale and beyond.
Here are just some of the extraordinary results Wealthy Affiliate members have achieved: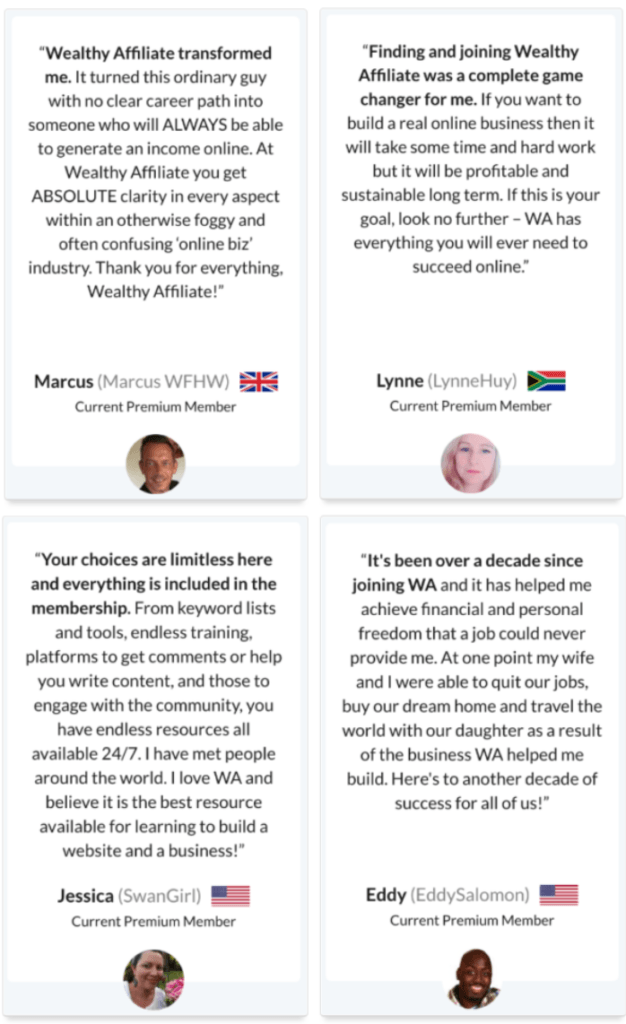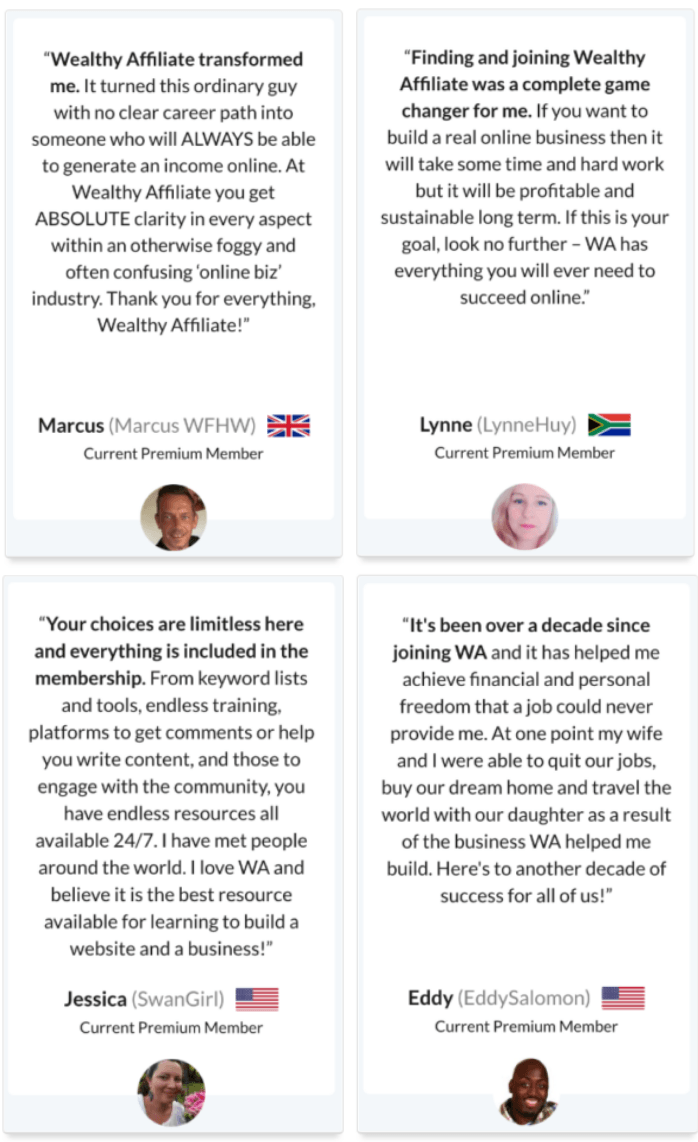 The Tragedy Of Mediocrity
How long have you been dreaming about making money online?
How many blog posts have you read and how many videos have you watched?
How many photos have you seen on Instagram of friends travelling on a weekday, posting beach pictures while you're stuck sitting in an office cubicle?
And instead of taking action, we just dream about building a better life… someday?
Instead of grabbing our self-doubts by the throat and shoving them in the trash can where they belong, we let them limit us and hold us back from becoming all we could be and should be.
The truth is the best time to get working on your financial freedom plan is now and with the right know-how, you have a very bright future ahead of you. As Zig Ziglar says:
"You don't have to be great to start, but you have to start to be great."
Whether you like it or not, in a year's time you're going to be a year older. What are you going to do with that time?
Believe in yourself enough to at least give it a shot. We've all got to start somewhere but take the all-important first step today and just imagine where you could end up in say, 6 months, 1 year or even 3 years from now?
The worst thing in the world is regret; to know you didn't do all you could to reach your full potential. Why? Because we let our fears get in the way.
The fear of "Is this right for me?" (without even giving it a fair shake)
The fear of "I'm not the kind of person who runs an online business" (without ever trying)
The fear of "What if I'm stuck in this 9-to-5 job forever?" (without doing anything about it)
And I simply refuse to let that happen to you.
We have the greatest opportunity in the history of mankind right in front of us – the internet, which lets us launch an online business at the fraction of the cost of a traditional brick and mortar business. A business that reaches a truly global audience and can generate sales whatever time of day or night!
When handed a roadmap to success, will you take it? Or will you get around to it "later" and let this opportunity pass you by?
Now, if affiliate marketing is genuinely not the right path for you, I totally respect that.
But if it is – if you really want an online business, and you know there's something inside of you that you've been waiting to share with the world – it's time to decide. Don't wait for the elusive "one day" that never comes.
You have the proof Wealthy Affiliate works. You've seen results from absolute beginners, retired pensioners, college students and stay-at-home mums, and people just like you.
You got this. It's time to bite the bullet and make your dream business a reality.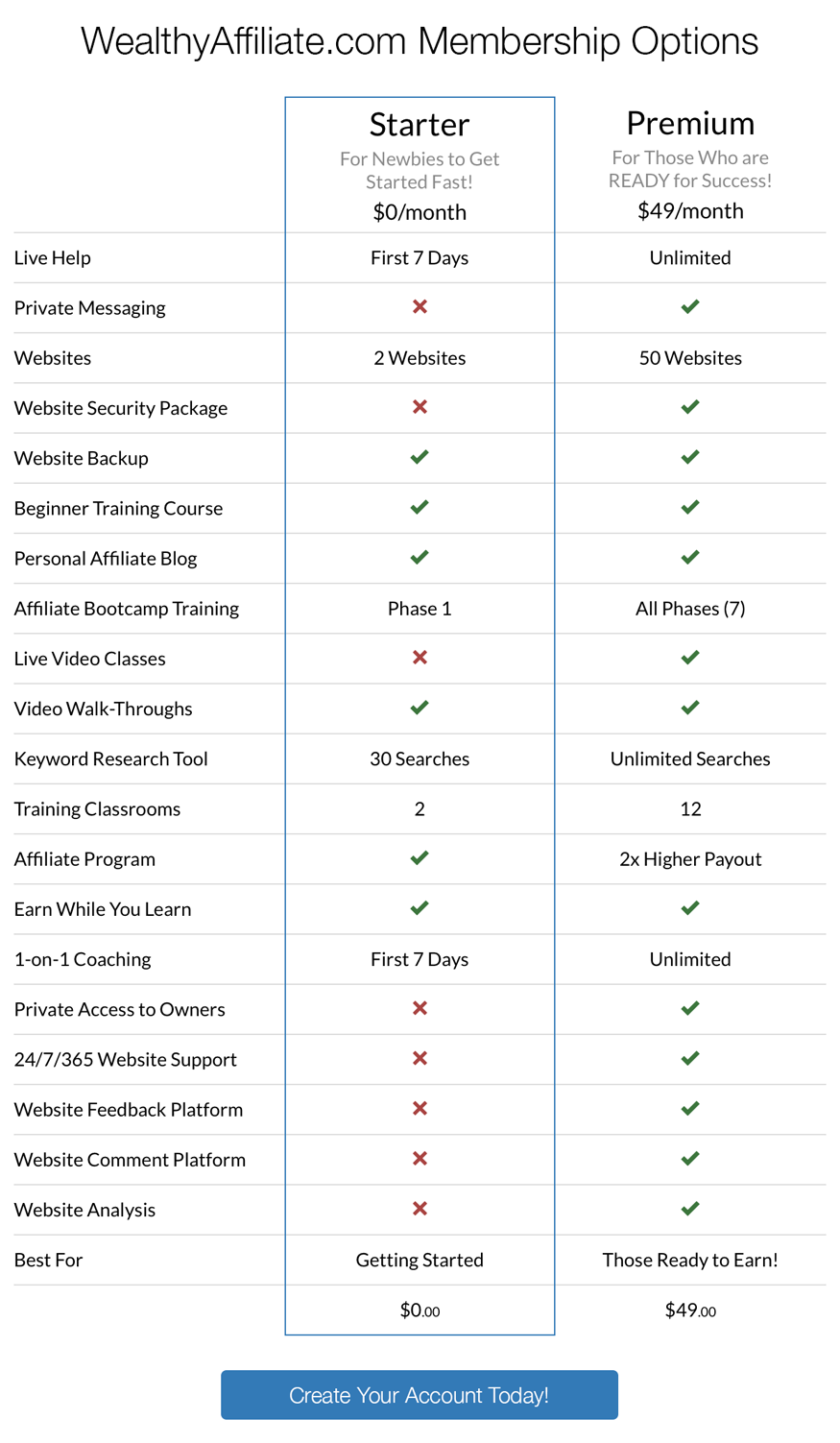 Still Got Questions?
Simply create your free Wealthy Affiliate account here and I will do all I can to
help you in the community, alright?
See you on the inside! 🙂
Simon Crowe is on a mission to help as many people as possible kiss their bosses goodbye.
Take the free Commission Academy course to discover how to smash your online income goals and make your dream business a reality.