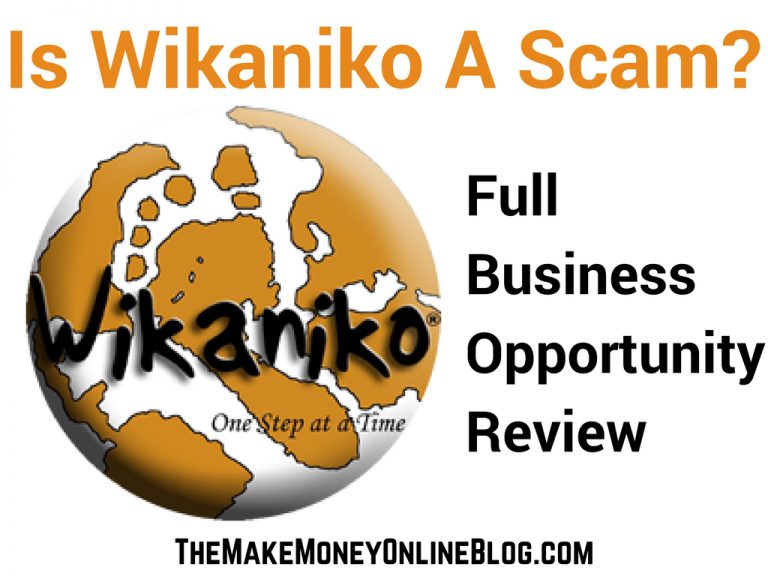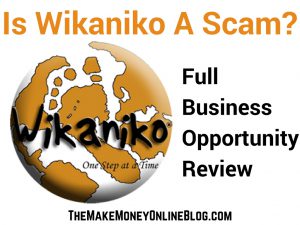 Founders: Trever & Karen Blake
Launched: 2008
Website: Wikaniko.com
Starter pack: £24.95
Monthly website fee: £4.95
Overall Rank: 70/100
Wikaniko Review (Quick Overview)
If you've read my recent World Ventures, Total Life Changes and Zija International reviews you'll know I'm not a huge fan of MLMs generally.
But I'm happy to report Wikaniko is a welcome exception to the rule.
Unlike most direct selling companies with an over-emphasis on recruiting distributors into your downline, I was pleasantly surprised at Wikaniko's focus on proving green, eco-friendly products at good prices.
From household cleaning supplies to organic chocolate, Wikaniko has over 1,000 eco-friendly products and free UK delivery.
I also like the fact Wikaniko distributors have a simple enough commission structure that actually incentivises people looking for a work from home opportunity.
(All other MLMs I've reviewed so far have reps jumping through hoops trying to meet all the complicated qualifying criteria.)
Can you make money with Wikaniko? Sure.
If you're good at face to face selling I think you could do pretty well.
Can you make life-changing amounts of money? Possible… but unlikely.
In this Wikaniko review, we'll take a closer look at the pros and cons to help you decide if becoming a Wikaniko distributor is right for you.
And just so you know, I'm not affiliated in any way with Wikaniko so this review is coming from a neutral standpoint and is based purely on my personal opinion.
What We'll Cover In This Wikaniko Review:
What Is Wikaniko?
Wikaniko (as in "We Can Eco") was launched in 2008 by husband and wife team, Trevor and Karen Blake who wanted to make green, eco-friendly products available at normal everyday prices and help protect the planet.
They've got a wide range too, available exclusively in the UK with free delivery to your door.
Their products include:
herbal teas
men's shampoos, soaps and deodorants
sunscreens
multivitamins and supplements
scented candles
pet care supplies
gardening supplies
skincare and makeup
cooking utensils
… too many to name them all!
I'd recommend you check out Wikaniko.com and browse the shopping section.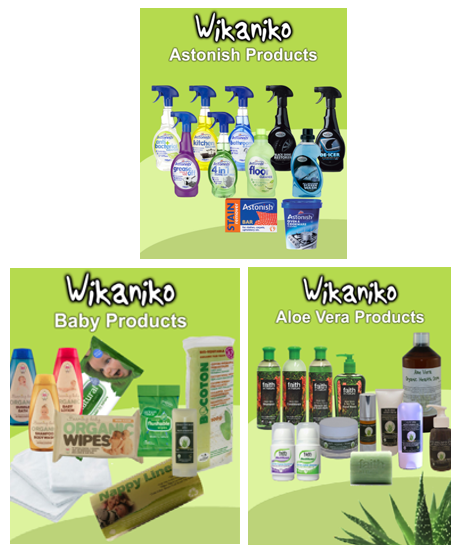 Trevor and Ken Blake saw a gap in the market for eco-friendly products at reasonable prices, so they stepped in and built a network marketing company that allows others to get in on the action.
Here's a quick video from a happy customer giving a quick run through of her favourite Wikianiko products:
I'm certainly no eco-warrior, but I like to think I'm doing my bit for the planet and the idea of buying greener products that are more family and environmentally friendly really appeals to me.
You don't need to be a genius to know there are hundreds of harmful chemicals in most kitchen and bathroom cleaners, all of which you're spreading around the house and breathing in.
I think most people with young children and pets would love to start using greener products around their home but the higher prices usually put people off.
After browsing Wikaniko it's clear that their products are not only safer and greener, but they're also cheaper than what you'd find on the supermarket shelves. Perfect!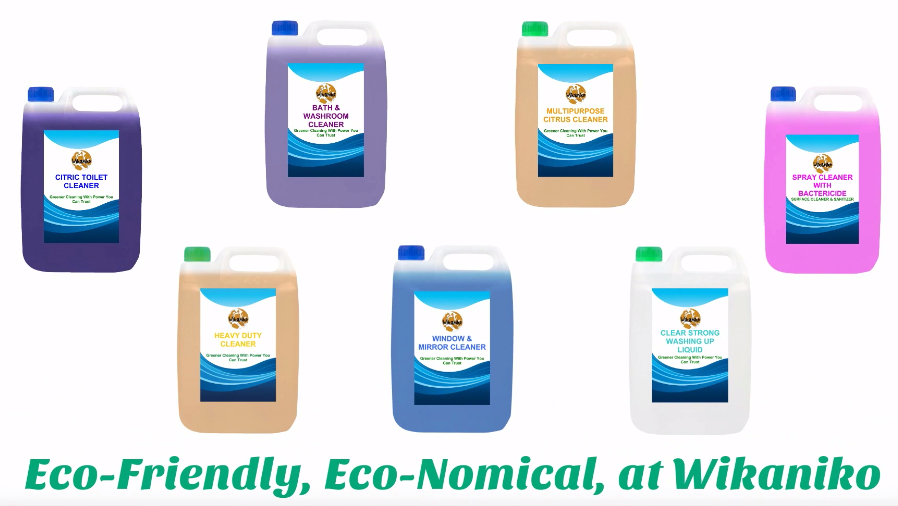 What Is The Wikaniko Opportunity?
Wikaniko's mission statement is:
"To help anyone regardless of their finances, circumstances, education or background to create a secure financial future for themselves and the people they care for.

We will accomplish this by rewarding people to help protect the planet that we live on and to make the world a better place to live."
So let's get into the nitty-gritty! Can you really make money this thing?
Wikaniko is a multi-level marketing (MLM) company and from everything I've seen, the owners have really tried to empower distributors to create a business for themselves by giving them access to a wide-ranging, reasonably-priced product line, low start-up costs and an easy-to-understand compensation plan.
Some MLMs charge up to £300 for a starter pack but with Wikaniko you only need to pay a small one-time fee of £24.95 to get your website set up for you along with your online store, get access to the member's forums and training courses.
There's a monthly website fee of £4.95 which some people might not like, but I think this is well-priced to cover your website domain registration and hosting as well as pricing/product updates.
The distributor support looks pretty good too.
The Wikaniko website says:
"When you have registered as a distributor, you can even avail yourself of a one on one Skype or phone session with the owners of the business to find out how to get the best from Wikaniko!

They have made a fortune from network marketing, and they are willing to share their tips and ideas with you."
I really like the fact they give you training and support. With most MLMs, the amount of help and support is entirely dependent on the kind of person who sponsored you into the company which explains why 98% of all network marketers fail.
This video gives you a brief overview of the Wikaniko business opportunity:
2 Ways You Can Make Money With Wikaniko:
1. Direct Sales
Whether you sell Wikaniko products face to face, by promoting your website, through make-up parties and the like or through auction sites like eBay and Amazon, once someone buys your product you order it at wholesale price and sell it on.
The difference between wholesale and the recommended retail price is around 20% so that would be your profit margin.
The only downside to this is you're going to have to organise packaging and shipping yourself and 20% isn't that great with most direct marketing companies giving a 30%-50% commission rate.
On the plus side, because they have so many product lines to choose from, you could either promote them all or narrow down and find a niche for yourself.
Crazy about aloe vera? Just promote the aloe vera range.
Into make-up? Host make-up parties and stream Facebook live videos demonstrating the organic make-up and skincare range.
Want to start a website giving advice on everyday household cleaning? Use it to promote Wikaniko's Astonish range.
As an independent distributor, it's up to you how you want to generate sales, so why not get creative and think a little outside the box to get yourself more exposure 🙂
2. Recruiting Others Into The Business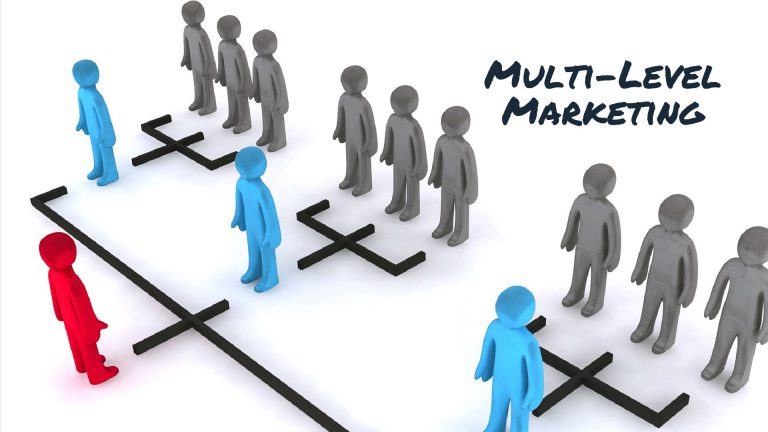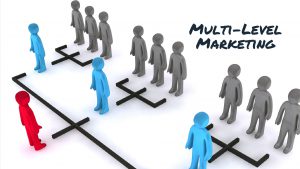 You can also earn commissions from sales the people you have recruited generate (up to 8 levels down).
This is known as the Group Volume Commission (GVC).
Wikaniko has a level-based commission structure with qualifying sales and recruitment criteria for each level, starting with the Distributor level and going all the way up to National Team Leader.
To view the full Wikaniko commission plan click here (PDF).
The higher your level, the higher the percentage you earn and all you have to do to qualify for GVC is buy a minimum of £48's worth of products per month.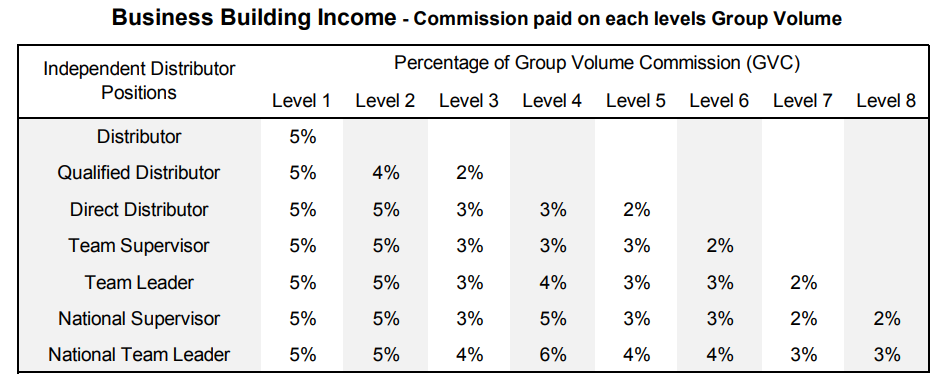 Is Wikaniko A Scam?
The truth is most MLMs (also known as product-based pyramid schemes) are scams. They use underhanded tactics and exaggerated claims to sign you up but that's not what I see here.
Yes, Wikaniko's commission structure rewards you for recruiting others but it's clear their emphasis is on the product itself with great priced products which are why Wikaniko is the first multi-level-marketing company I've ever recommended on The Make Money Online Blog.
What stands out to me is the fact the owners have set Wikaniko up in such a way to make it as easy as possible for a beginner to become successful within this business.
The training, the vast array of items available, the low start-up costs, the simple compensation plan all add up to make Wikaniko a legit home business opportunity.
This doesn't mean you're guaranteed success, no one can promise you that. You'll still need to be good at sales, marketing and recruitment to make any decent money from this, but with Wikaniko I believe you'll be building on a strong foundation.
"So Wikaniko gets my highest mark of 9 out of 10. (In 14 years of reviewing business opportunities, 9 out of 10 is rare. I've never rated anything at 10 out of 10 because that would mean it's a dead cert and there is no such thing as a dead cert in business.)"

– Business Opportunity Watch
What I Like About Wikaniko
Low start-up costs
Great products at reasonable prices
Simple and easy to understand compensation plan
Good support
Distributor training provided
Taking care of the planet = feel-good factor
What I Don't Like So Much…
You have to buy the products upfront and hope you can sell them at the recommended price
You have to deal with the packing and shipping yourself
Limited to the UK market only
Should You Become A Wikaniko Distributor?
Ultimately this is only a decision you can make but I hope this Wikaniko review looking at all the pros and cons has helped make that decision a little easier.
Personally, I don't like face to face selling and I definitely don't want to be pestering my friends and family trying to get them to join my team which is why if I were a Wikaniko distributor I would go down the online route.
When you sign up you're given your own website you can share on social media to help drive sales and get new recruits but the only problem is everyone's website is exactly the same meaning there's no reason for Google to bring up your website in search results.
In the digital age, using the internet to widen your reach is a very smart move because even with the best products there's only so many cleaning supplies and organic tea boxes you can sell to your close circle of friends.
Parties only work if you have a network of friends with money in their pockets. Network marketing only works if your friends are interested in joining business opportunities.
So why not get your website working for you and generating orders and leads for you around the clock?
Sites like WealthyAffiliate.com can teach you can learn how to market your business online and get tons of people to your site and adding items to their cart.


Internet marketing is my speciality, I've been running several successful online businesses for the last 3 years now and I've helped hundreds of complete beginners do the same.
Check out my full Wealthy Affiliate review to find out more.
And if you decide to become a member, be sure to send me a message to say you joined through my Wikaniko review and we can work together to create a winning strategy for you going forward.
Do you have any questions about Wikaniko I haven't answered here?
Interested in launching your own profitable online business?
Be sure to leave your questions and comments below and I'll be more than happy to help you out!
Simon Crowe is the founder of The Make Money Online Blog and is on a mission to help as many people as possible kiss their bosses goodbye.
Get his free Affiliate Marketing Guide For Newbies to learn exactly how to build a real income online and make your dream business a reality.