While most MLMs like Sisel International, Total Life Changes, Vida Divina, and Xyngular sell health and wellness products, Cutco sell knives. Will you make money from it? Is it legit or just another scam to avoid? We'll find out the answer to those questions.
This review will cut all the hype and give you the slice of truth you deserve. So stick around because this review might just be what you need to avoid regrets and open more doors of opportunity to earn online.
Cutco Review At A Glance
About: Cutco is an MLM partnering with Vector Marketing to sell knives.
Price: Joining is free.
Pros: They loan you a set of demo knives.
Cons: They've been sued a couple of times, no compensation plan on website, low income potential.
Verdict: Cutco as a knives manufacturer is legit, however since its partnership with Vector Marketing things began to get shady. Better to avoid this one. 

What Is Cutco?
Cutco is a US-based company that sells knives. It was founded back in 1948 (pretty long history) as Alcas Corporation by Alcoa and Case Cutlery.
In 1972 Alcoa bought out Case's share in the company but later in 1982 the Alcas management bought the company from Alcoa. In 2009 Alcas changed its name to Cutco.
While Cutco makes the products, Vector Marketing, a subsidiary company builds the sales force. This is where the MLM side of the company kicks in.
Cutco has been noted to have a great line of knives and is competitive in the market. They even offer a lifetime warranty on their knives.
However, with Vector Marketing in the picture, I couldn't say the same anymore. They use recruiting and selling strategies like:
Door-to-door
Cold calling
Warm market network
Home demonstration parties
Flier distribution
Most of these sales tactics make a member aggressive to land a sale. Most MLMs actually do.
Imagine receiving a call from some random person pitching you knives and calling you relentlessly until you hear him out or a friend or family member who subtly forces you to buy knives from him.
You won't expect hearing from that friend or family again soon.
Vector Marketing mostly pitches the business to older high school students and to college students by sending them invitations.
This is makes me feel that they're preying on the less experienced because logically it's easier to draw them for Friday nights and weekends budget.
On a good note, Vector Marketing has been listed in the Direct Selling Association Top 20.
But here's a kicker: (This actually grinds my gears)
If you check out Cutco's website, you can't get any information other than where their branch offices are and its phone numbers.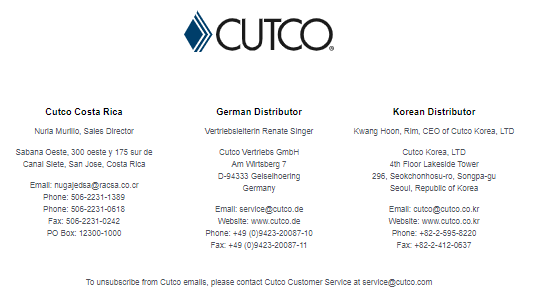 If they want to get people interested in checking them out, they should have done a better job with the website.
I mean, if they really want to recruit a lot of people to sell their knives, the website should at least have a little overview, the products list, the compensation plan and other important information an interested person will look for when considering a money-making opportunity.
If I had the skills to create a website, I'd do this for them free of charge!
I mean think about it, will you seriously consider a business opportunity without a clear knowledge of what you are getting in to?
Cutco Products
Here is a list of the kind of knives Cutco is selling:
• Kitchen Knives
• Table & Steak Knives
• Sporting Knives
• Knife Sets
• Table & Steak Knives
• Knife Gift Sets
The popular products in the list are the knife block sets. They're a bit expensive, but it comes with a lifetime guarantee and free sharpening.
The Ultimate Set – includes 32 knives and an oak block
The Homemaker Set – includes 10 knives
The Space Saver Set – includes 5 knives
The Studio Set – includes 4 knives
How Does Cutco Work?
The good thing is, there's no membership fee in you want to join.
What you need to do is to complete the training Vector Marketing gives to become a sales representative. They will teach you to make sales demonstrations to pitch the products.
I'd like to give credit to Cutco here for lending product samples to sales representatives which they can use in demos. As long as you're an active member, you can borrow sample kits and you just have to return it to them when you decide to quit.
But here's the catch:
You have to shoulder the expenses you make when you do business presentations. So you pay for the travel and any other equipment like laptops you need for the presentation.
That won't be cheap I tell you, especially when you do home demonstration parties. You have to cover the cost for preparation and even some refreshments for your prospects.
You won't have to pay up for a membership, but you'll be lumbered hefty money with all of these costs.
Making money online isn't complicated…
This video will show you exactly how to get started. Tap to watch now »
Cutco Compensation Plan
You're paid $18 an hour. That's good money you may think.
But wait!
You only get paid during conferences and it's not like it happens 40 hours a week.
The worst part is:
Either you get paid with the $18 or you get commissions but you can't have both. If you sell a product, you just get a few dollars and not a full retail difference.
Their reason?
You're already paid by an hourly wage or a commission.
Here's what I see:
It's a subtle tactic they made to force you to become a recruitment monster rather than a product seller.
One thing I know about companies that focus more on recruitment than on sales is that majority of them fall to the category of pyramid and Ponzi schemes.
Cutco Dirty Secrets Exposed!
Remember what I said earlier about Cutco having a great line of products but that when Vector Marketing came along it got tainted with some dirt?
Here's why:
1. In 1990 they were sued deceptive recruiting techniques by the Arizona Attorney General.
2. In 1994 they were ordered by Wisconsin to stop deceptive recruiting practices.
3. In 2008 a class-action lawsuit was filed against them for not paying their sales representatives with the minimum wage. It was settled for $13 million 3 years later.
4. In 2014 another class-action lawsuit was filed against them in New York, California, Illinois, Florida, Minnesota, Michigan, Missouri, and Ohio.
5. In 2016, they've been sued for wage violations.
6. Another class-action lawsuit was filed division managers who didn't feel they received the right compensation.
Talk about back-to-back lawsuits!
Here's something else I don't like about this business:
1. No Compensation Plan Available On The Website
This is a very important factor to know when considering joining a business; it makes me feel they don't really care much about considering what potential members might need from them.
2. No Income Disclosure
How can they prove to people that this is a really worthwhile business to take when they can't show any proof about how much they're really earning? (Trust issues)
3. Selling To "Warm Market"
I don't know about you but I don't want to burn bridges with my loved ones MLMs have a great way of doing just that.
Is Cutco A Scam?
I don't really have a problem with the products. It's the subsidiary company, Vector Marketing I have a problem with.
When they came to the picture, lawsuit after lawsuit started pouring in.
It's pretty safe to say that this is not doing a good job in building a credible background for them.
I mean come on, Cutco has been around for so many years making quality products and the credibility they built with those two factors are just wrecked with Vector Marketing's involvement.
If they partnered with Vector Marketing to help with the "marketing side" of the business I don't think they're living up to the agreement.
Even the website is a big fat proof of a very poor marketing strategy!
Now the big question, is it a scam? I don't want to ruin Cutco's legacy of quality products but I think Vector Marketing is giving Cutco a touch of scam.
Scam or not, I'd still not recommend Cutco to you. Selling knives are great, they very useful and are essential in every household, I just don't think you'll make good money with this opportunity.
Cutco Closing Thoughts
Not all people can become an MLM distributor. If you're good with face-to-face selling and have great marketing skills, being part of an MLM will not be a mountain to climb.
Many people though, like me don't fit well with MLMs. I'm not saying you can't earn from it, it's just that you can't earn MUCH from it.
MLM products are usually very limited, like Cutco, you only sell knives, what if you're potential client already has a quality set of knives? You can't offer any other kitchen tools he might still need.
Not just that, most of them (if not all) cost a hefty amount.
If you're not the kind of person who want to harass family and friends, I think affiliate marketing is wayyy better in making money online.
There's no recruiting
There's tons of products to promote ( you can even choose your own niche)
It's all done online so there's no face-to-face selling
You can earn any time, day or night
Check out this in-depth Wealthy Affiliate Marketing review to learn more about the step-by-step training.
How I Make A Living Online?
After years of working in call centres I finally figured out how to create a 5-figure monthly passive income stream and become financially free.
Thanks to the right training and a lot of hard work I kissed my old boss goodbye and booked a one way ticket to Thailand.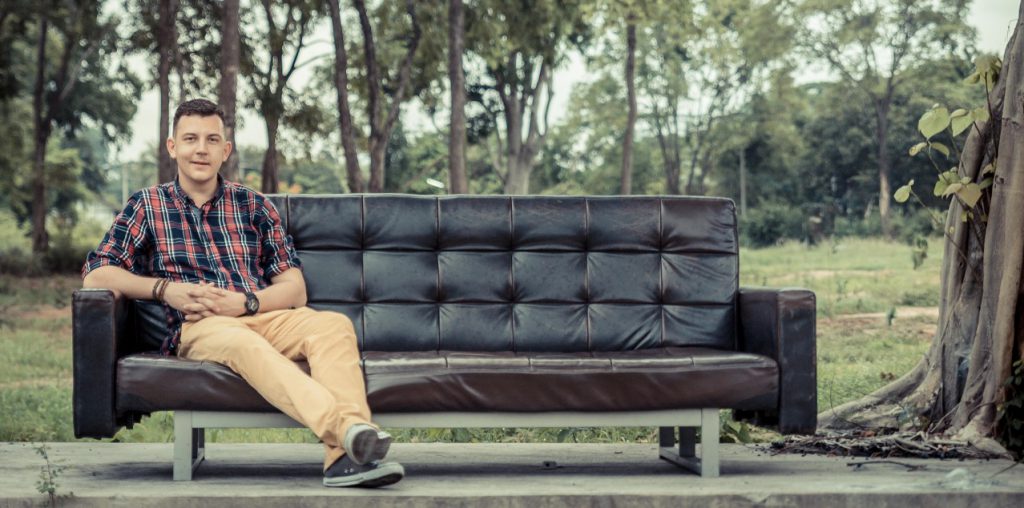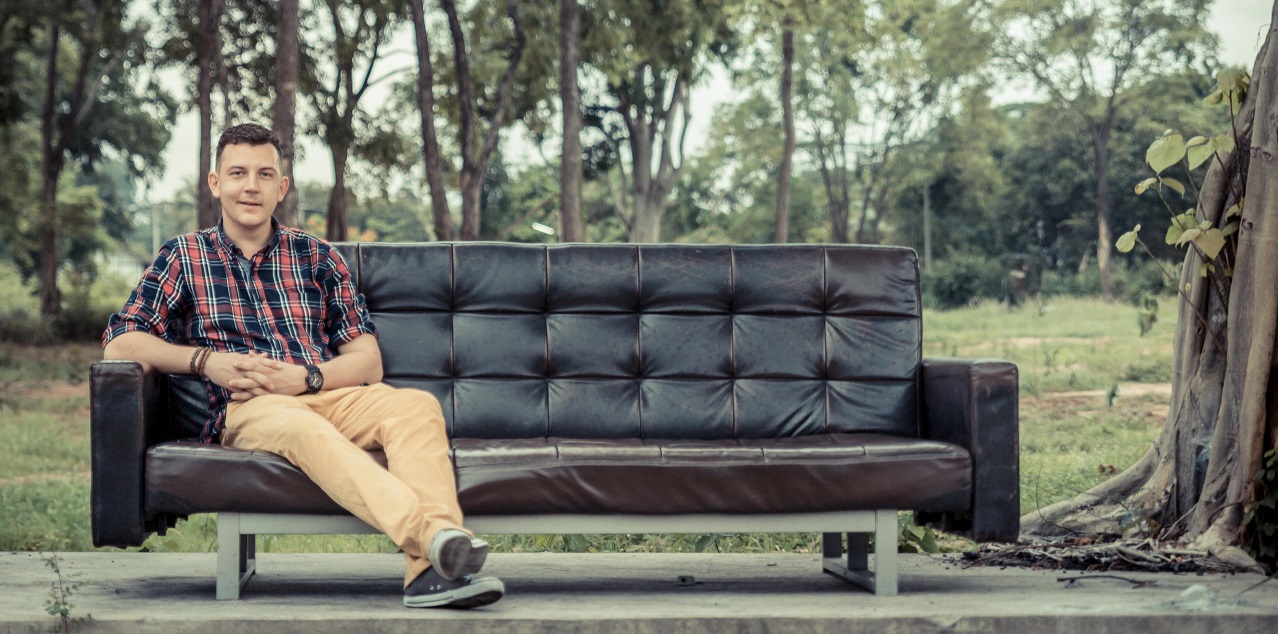 So if you're serious about building a thriving online business, click here for the exact step-by-step formula I follow.
Let Me Hear What You Think About Cutco!
Do you think Cutco is better off without Vector Marketing? Do you think the same way about MLMs? Let me know your thought, drop it in the comment section below.
Simon Crowe is on a mission to help as many people as possible kiss their bosses goodbye.
Take the free Commission Academy course to discover how to smash your online income goals and make your dream business a reality.