Hello and welcome to today's review of Campervan Commissions. I actually feel this product is a breath of fresh air from doing over 100 reviews of low-quality income opportunities.
I must say, you'll get some decent training inside Campervan Commissions. However, I'll also show you why I don't find it as remarkable as 2 other training courses I'll tell you about later on.
For now, I'll give you a chance to know Campervan Commissions more so you're better able to gauge what training you should go for.
You'll get to know:
What Campervan Commissions is
Who it is for
What you get inside the training
It's pros and cons
If it's a scam
And the 2 other options you can also consider
Stick around to make the wisest choice later
Campervan Commissions Review At A Glance
About: Campervan Commissions is an affiliate marketing training which is said to generate $200 of daily commissions.
Price: The front-end training costs $12.95, but there are also 3 upsells totaling to $291.
Pros: Paul and Trevor are real marketers who put together the steps Paul took to become successful in affiliate marketing.
Cons: The training is over 3 years old, the 5 training video doesn't cover everything you need to learn and there's no community for support.
Verdict: Campervan Commissions is a fairly decent training in monetizing your blogs with affiliate offers however there are better options out there.

What Is Campervan Commissions?
Campervan Commissions is an affiliate marketing training course made by Trevor Carr And Paul Nicholls launched back in September 2017. This course claims to unveil the blueprint Paul personally used to make a daily income while "bumming around" his campervan.
Campervan Commissions is said to be an over-the-shoulder training that lays out the steps Paul took to make $200 daily. This affiliate marketing training course teaches how you can utilize SEO to get free traffic and in turn, conversions.
Who Is Paul Nicholls?
Paul Nicholls does most of the Campervan Commissions training. He was originally a carpenter by trade who went on long weekends and vacations around the UK in his campervan.
While traveling, he learned about affiliate marketing and as time went by, he was able to make it his main source of income.
I actually appreciate how he skipped the typical scammy sob story. Kudos!
What Do You Get For The Price You Pay For Campervan Commissions?
The front-end price of $12.95 gets you an introduction video and 5 training proper videos. Paul also includes 2 bonus training with it. One on Advanced Affiliate Training and another on Email Marketing Training.
Again, quite refreshing especially because for the last couple of weeks, I've reviewed income systems like High Ticket Hijack and Freebie Commissions promising "over-the-shoulder" training but in reality, only had videos on how you go around the members' area.
Unlike those 2, Campervan Commissions covers what affiliate marketing really is and how you can take advantage of email marketing to scale conversions.
He also included 3 upsells.
The first upsell is a done for you solution. For $27, he'll give you review templates, email series, and subject lines you can utilize while starting out.
The second one, for $67, you'll a license to sell Campervan Commissions where you can keep all the commissions.
And the last upsell is priced at $197. This supposedly gets you a replay of the full course of Affiliate Mastery. This also includes other bonuses, but Paul didn't mention what those are anymore.
Who Should Take Campervan Commissions' Course?
Campervan Commissions can be taken by anyone who wants to make money with affiliate marketing. Those who want to learn the concepts, strategies, and techniques in earning a commission with affiliate offers.
This is for those who don't fall for shiny shortcuts and who are patient enough to see the results of free traffic of doing SEO.
How Is The Campervan Commissions Training Structured?
Campervan Commissions' training only has 5 lessons plus 2 bonus videos on affiliate training and email marketing training. It won't be able to cover all the nooks and crannies of affiliate marketing but it's still a good way to start learning about it.
Video 1
The first video is 16 minutes long. You'll be taught about the tools you'll need in building your own website using WordPress. You'll learn about the domain, hosting, autoresponder, and even about creating your own YouTube channel for your video content.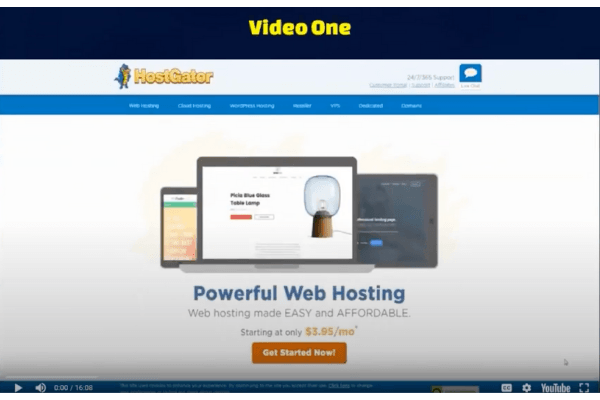 Video 2
This 29-minute-long video will teach you how to find digital courses and software on WarriorPlus and JVZoo to make money from. Campervan Commissions' training leans on the make money niche hence most of what Paul will be teaching is in this niche.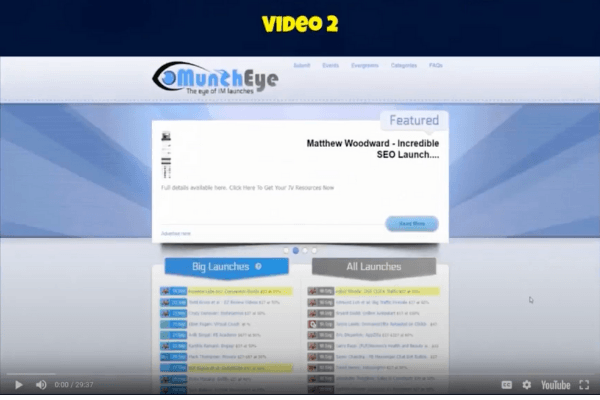 If you're interested in the health and wellness niche or in the gaming niche, Paul won't be touching on those, so this training will not help.
Video 3
Video 3 is 22 minutes long. In this module, Paul will teach you how to make product reviews as content for your website so you can rank on search engines.
He'll delve more into search engine optimization or SEO, a free traffic strategy to help you get visitors on your website without paying for ads.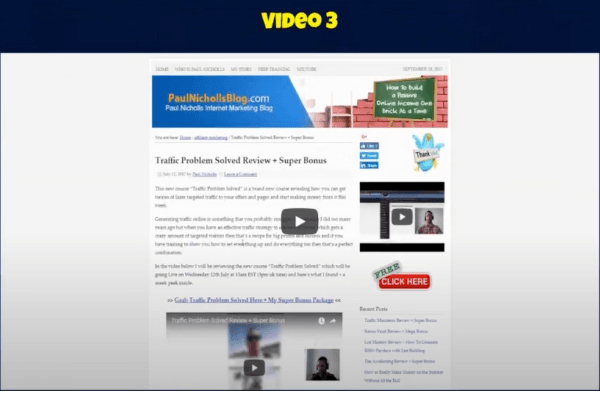 Paul will teach you how to optimize your content not just for Google but also for Yahoo and Bing.
One thing I like about this module is he's setting the right expectation for you. He'll tell you it takes time and patience to see results, but the effect is more sustainable.
Video 4
In 18 minutes, Paul will talk about why it is important to give bonuses for your offers. But he won't show you where to get bonuses and how to offer them to your audience. He'll also use a few minutes to teach you how to use a free tool to rank your content faster.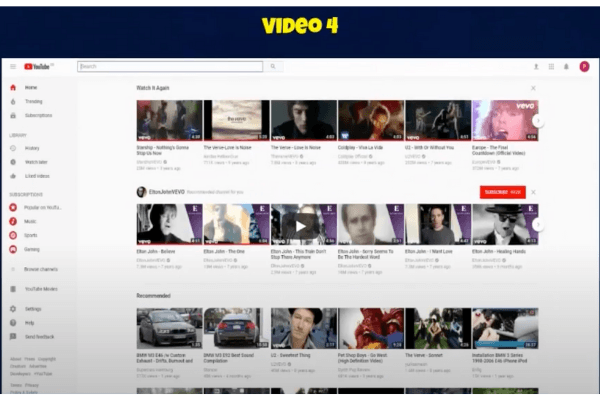 Video 5
The last training video is 32 minutes long. In this last video, Paul will teach you how you can integrate your YouTube content with your blog so you can capture leads. He also says this strategy can also help you in making successful email campaigns.
Again, you'll only get a total of 7 videos, 5 on the training proper and 2 bonus videos. Wealthy Affiliate on the other hand offers the 1st 10 lessons for free.
In total, it has 2 main courses: the Certification course with 5 courses comprising of 10 lessons each, and the Affiliate Bootcamp with 7 courses comprising of 10 lessons each.
With Wealthy Affiliate you get more comprehensive training.
Pros Of Campervan Commissions
1. The Marketing Model Taught Is Great For A Sustainable Business
Affiliate marketing is a marketing model proven to work long term. Simon is living proof. You can check out the "Why You've Gotta Love Affiliate Marketing" section of this blog post.
Unlike quick fixes promising $1000s in one click like Wealth Machines and Commission Hotshot ultimately failing to deliver, affiliate marketing produces the results you worked for.
2. The Training Covers Important Elements
In the five videos, you'll be taught how to make a website, find offers, and drive traffic. You'll even get 2 bonus videos on affiliate marketing and email marketing.
Cons Of Campervan Commissions
1. "One-Click-Of-A-Button" Hype
Getting rid of the hype altogether would've been better because this can be quite misleading. The good thing is, this is the only hype you'll find on the sales page.

2. Upsells
Don't get me wrong, this is not a deal-breaker. However, I'd like it better if they were upfront will all the cost right from the start.
3. Has No Community Of Marketers
Unlike Wealthy Affiliate and Income School's Project 24, you won't get access to other affiliate marketers with Campervan Commissions. Having the support of other marketers is actually a very vital element in learning about affiliate marketing.
Of course, the training covers a lot of the things you need to learn, but what if you have questions not covered in the videos? What if you want to hear about personal experiences to build your trust in the business model?
The help of other affiliate marketers will help you build and sustain your business and can even encourage you and keep you on track.
4. Has No Keyword Research Tool
This is another great thing with Wealthy Affiliate, it has Jaaxy to cover your keyword needs so you can rank on search engines better.
I've got to tell you; keyword research is vital for a successful website. It's the main ingredient to get you to make content that drives free targeted traffic. If you well with keyword research, you'll have the best conversion potential.
5. The Training Is Made in 2017
Search engine ranking-wise, a lot of things evolved in 3 years. There are a number of changes and developments in SEO not covered in the training.
Ultimately, the cons are not deal breakers but if you want to get the best out of a training course, you have to go for what gives you the best learning package, one with the tools and support you need.
Is Campervan Commissions A Scam?
Campervan Commissions is definitely not a scam. It really has the affiliate marketing training you can learn from. I'd even say it's something you can consider if you want to learn about affiliate marketing.
What Campervan Commissions' teaches you is not the only method in making money on the road. There are 3 other ways you can read in our blog entitled "4 Creative Ideas On How To Make Money On The Road In An RV".
However, if you're set on learning about affiliate marketing, Income School and most of all Wealthy Affiliate does best in providing well-rounded training.
Where Do You Go From Here?
If you think $13 is fair enough for affiliate training videos, go ahead and pay for Campervan Commissions.
However, if you want to benefit from the best deal right from the start, I suggest you go for Wealthy Affiliate. As I've said earlier, it's way more comprehensive having at least 120 training videos.
It even provides updates from time to time, gives you the chance to talk with other marketers, and has the keyword research tool to help your content rank better in search engines.
If you think Wealthy Affiliate offers a better deal, you can head on to this tell-all Wealthy Affiliate review to know more about how you can benefit from it.
What's Your Take?
Are you satisfied with what Campervan Commissions can offer? Do you think Income School and Wealthy Affiliate is worthy to consider?
Tell us what you think in the comments section below.
Simon Crowe is on a mission to help as many people as possible kiss their bosses goodbye.
Take the free Commission Academy course to discover how to smash your online income goals and make your dream business a reality.