I came across Secret Millionaire Bot thanks to a spammy-looking email that landed in my inbox that said you could make $5,000 a day just by tapping an app on your phone, but is it a scam or legit?
Hi, I'm Simon and welcome to the only Secret Millionaire Bot review you'll ever need to read because right here and now, you're going to learn the truth about what this program actually is.
Why listen to me?
Because unlike all the other fake reviews out there, I am not affiliated with Secret Millionaire Bot. I write this review to help you avoid worthless get-rich-quick scams and find real money-making programs that actually work.
Here's what I found out:
Secret Millionaire Bot Review (Quick Overview)
$37
Product Name: Secret Millionaire Bot
Offer price: $37
Summary:
If you're looking for a straight-to-the-point, bite-size version of this entire review then here it is:
The difference between what Charles Allen promises in the promotional video and what you actually get delivered in the training area is night and day. I've seen a lot of hype in my time but I don't think I've ever been as disappointed with a training product ever.
With paid actors hired to give you fake testimonials and a crazy amount of expensive upsells designed to make the product creator money not you, Secret Millionaire Bot really is the worst of scams. 
Want my advice?
Don't waste your time with this money-sucking program and stay as far away from anyone promoting it as you can.
Training -

1%

Support -

1%

Value For Money -

1%

Potential Earnings -

1%
Pros
30 Day Money Back Guarantee
Cons
Deceiving Sales Page
Fake Members Success Stories
Outdated, Ineffective Training
Upsells Galore
Wanna Make Money Online But Sick Of Timewasting Scams?
Secret Millionaire Bot Review
What Is Secret Millionaire Bot? 5 Fat Lies Debunked
This program is NOT what you're told it is that's for sure and I'm going to show you now exactly why nothing you see on the sales page can be trusted.
Lie #1: You Can Make Money On Autopilot
Watch the video and you hear a guy calling himself Charles Allen tell you this is your unique opportunity to join an elite secret club of millionaires who make a fortune on the internet automatically using bots while showing you pictures of sports cars and mansions.
You're told the automated software they call a 'bot' allows normal people like you to make incredible profits online. At one point Charles even boasts:
"I sit back and let the money come in automatically; while I'm at a restaurant eating, on the beach with my wife and best of all, while I'm asleep."
In other words, you can make ridiculous amounts of money overnight for doing nothing…
Many work from home scams I've exposed on this blog (like Copy The Millionaire, AliProfits System, Easy Retired Millionaire and Home Income Millionaire) sell you on the myth that making money online can be fast and easy. All you have to do to live a life of luxury is to pay them $37 for their top secrets…
Funny that! 🙂
The Truth:
In Earn Money On The Internet – The Fast Way Or The Real Way I talk about the biggest limitation holding people back from replacing their full-time incomes online is the false idea there's some internet glitch or a hidden secret out there that get you instant results.
I've been making a full-time income online since 2015 but I had to hustle to get to there. I had to get the right training and learn the skills necessary to succeed then have the drive and passion to apply those skills, take massive action and make it happen.
There are no shortcuts to success and once you realise this your chances of success increase exponentially.
Lie #2: You're One Of The 'Lucky Few' To Get Access
The video talks about how you were 'one of the lucky few' to be allowed entry. One of the first things you see on SecretMillionaireBot.com is a warning message telling you to sign up quick before the spots get filled.
The Truth:
We know this is utter nonsense because this is a digital product and the person selling Secret Millionaire Bot wants to sell as many copies to as many people as he can so he can rake in the cash as possible.
They only tell you crap like this to try to invoke a sense of panic and urgency in you so you'll click the buy now button without thinking too much about it.
Lie #3: Secret Millionaire Bot Is Legit And Reputable
On the sales page, you'll also see the logos of Forbes, Huffington Post, Google Play and so on.
The Truth:
It only takes a quick search online to realise that the Secret Millionaire Bot program has never been featured on any of these websites and as this is not an app, you won't find them on Google Play or the App Store.
Why do they show these logos?
To associate themselves with well-known brands you know and trust to fool you into thinking this is a credible and reputable company when clearly they are anything but.
Lie #4: Charles Allen Is The System Creator
Before I join a training program I want to know who it is I'm going to be learning from. Does he know what he's talking about? Is he trustworthy? Does he have a good track record?
We're told very little about who is behind this program except that his name is Charles Allen.
The Truth:
We have no idea who the program creator is.
Right at the bottom of the website in the fine print it says:
"The spokesperson used in the video is using a pen name."
There are only 2 reasons someone would choose to hide their true identity. Firstly, because a program is not legit you can't proudly put your real face and name to ti and secondly, by choosing to remain anonymous it's easier to bolt once the complaints and refund requests start rolling in.
Lie #5: People Like You And Me Make Money With This
In an effort to convince you of the income potential of his program, whoever is behind SMB shows you video testimonials from people who decided to sign up to Secret Millionaire Bot and are now achieving massive success.
The Truth:
Unfortunately, rather than being real members, they are hired actors from Fiverr.com who get paid to read from a script:
Not a single testimonial you heard was from a real member. Why does the person promoting this program have to resort to using fake video testimonials? Because there are no real success stories here. The average person makes zero, zilch, zip with this program!
You don't even have to take my word for it, hidden away under the earnings disclaimer it says this:
If that doesn't convince you to stay away from Charles Allen's so-called make money online program then nothing will!
A Members' Area Littered With Upsells GALORE
If the sales page is to be believed (we know now we can't trust a single word) then essentially, Secret Millionaire Bot is a $5,000 a day system being sold for $37.
What's going on here is equivalent to a random stranger approaching you in the street and offering you the secrets to limitless wealth, all you have to do is give him $37 upfront. It's crazy, right?
So why is Secret Millionaire Bot available for such a low price?
Because it's about getting you in the door so they can really start squeezing you for cash! Once you pay up and access the members' area you'll see it is literally littered with upsells:
Step 1: Welcome Instructions
This short welcome video tells you to go to step 2 and register for your free webinar spot.
Step 2: Registration Page For The VIP Members Workshop
This is just a signup page for John Crestani's Super Affiliate System that costs a whopping $997.
Step 3: 'Free Website' That Costs $288 A Year
Promising you a free money-making website, what they fail to mention is this simple website template is just a carrot they dangle to lure you into paying CoolHandle's domain registration and web hosting fees at $288/year.
Step 4: Highest Recommended Online Product
Their highest recommendation is Bulletproof Profits (link to my review), where you get bombarded with yet more upsells and pay $9 for a few crappy and outdated PDF files.
If you thought that was a lot, we haven't finished yet – there are 3 more upsells to watch out for before you can access the training you just paid for:
Upsell 1: Millionaire Bot Pro – $147
Upsell 2: Auto Profit Replicator – $147
Upsell 3: Done-For-You Traffic – $497
But here's the real kicker:
These are known as 'one-click upsells' meaning if you accidentally click on any of the upsell buttons inside the members' area then you will be instantly charged. They already have your credit card on file. This is highly unethical in my view, especially as upsells are not covered under any kind of money back guarantee.
The Secret Millionaire Bot Training
So now you know you can't believe a single word of the sales video and program is designed to get as much money out of you as possible, what about the training itself?
What exactly are these life-changing income generating methods you're going to learn to become a millionaire within 12 months?
Well, like the Boomerang Buddy software I reviewed recently, Secret Millionaire Bot's training is about how to make money with Instagram as an Instagram influencer…
What a letdown!
The training is essentially a bunch of 9 short and outdated 2-10 minute YouTube videos that have been thrown together and called a course.
Here's a quick breakdown of what's covered in the training lessons:
Video 1: What is Instagram?
Video 2: How to sell on Instagram
Video 3: Building your Instagram brand
Video 4: Creating an Instagram business account
Video 5: 5 ways to make money on Instagram
Video 6: Becoming a dropshipper on Instagram
Video 7: How to use the Secret Millionaire Bot with Instagram
Video 8: Growing your following
Video 9: How to do sponsored posts
While it's possible to make money with Instagram, I struggle to see how a complete beginner to the make money online world can take these out of date videos that give just a very vague and general overview and turn that into money in the bank.
With dropshipping you need to pay out a lot of money upfront for products, shipping and advertising with no guarantee of making a return. Sure, it's a valid business model but you need way more than a 5-minute video to learn the ins and outs of exactly how it works.
How anyone can sell these 9 videos as a millionaire-making system is beyond me!
Is Secret Millionaire Bot A Scam?
Yes, yes and YES!
You're lied to on the sales page and let down with the crappy training. It's hard to find a program that hypes itself up so much and yet delivers so little as much as Secret Millionaire Bot does.
The only positive I can find about this product is that it comes with a 30-day money back guarantee, one I intend to take full advantage of.
If you're thinking about buying this, don't. If you've already bought it, get a refund as fast as you can.
If you really are serious about building an online income then please, do yourself a favour and forget about scammy get-rich-quick products like Secret Millionaire Bot that leave you disappointed every time. You're better off focusing on building a real online business for yourself instead.
Check out my in-depth review of Wealthy Affiliate where I outline exactly how this training platform will give you the step-by-step lessons you can follow to achieve your online income goals.
Take a look at Wealthy Affiliate compared to Secret Millionaire Bot:
They won't make hyped-up, unrealistic income promises and bombard you with upsells like Secret Millionaire Bot does and the best part?
They have a Starter membership which gives you access to the free beginners course so you can try out the platform without ever needing to get your wallet out. The choice is yours, my friend.
What Do You Think?
What do you all think about Secret Millionaire Bot after reading this review? Is it worth paying $37 for a few crappy, outdated videos?
Are you sick and tired of internet scams that promise the earth but never deliver? Scroll down and share your thoughts with me in the comments.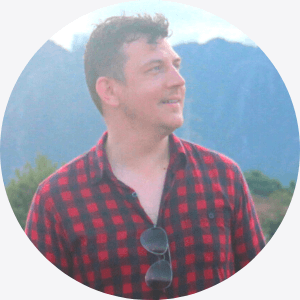 About Simon Crowe
Simon launched The Make Money Online Blog on a mission to help aspiring entrepreneurs kiss their bosses goodbye.
Get his free Affiliate Marketing Guide For Newbies to learn exactly how to make your dream business a reality.