What is Instant Postcard Wealth about? By the end of this review, you'll know exactly why this cash gifting pyramid "opportunity" is one you'll want to pass on.
Everywhere you look, online and offline, there are so many "fool-proof money-making systems" that claim to be the ticket to skyrocketing your income, but as you'll see in this Instant Postcard Wealth review, some are much more legit than others.
How does Instant Postcard Wealth work and can you really bank daily $98 payments directly into your bank account?
Is Instant Postcard Wealth just another cash gifting scam?
What is cash gifting exactly?
Are there cash gifting programs that actually work?
Let's find out!
Instant Postcard Wealth Review At A Glance
About: We're told this is "an amazing step-by-step system that many people from across the country are using to generate immediate cash flow."
Price: $98 a month until you cancel.
Pros: There just aren't any.
Cons: Join and you're breaking the law. Zero refunds policy.
Verdict: This is an illegal chain letter scam, except you send postcards instead of letters. Don't get involved in this blatant pyramid scheme.

What Is Instant Postcard Wealth?
I've reviewed all kinds of work from home opportunities online; from training platforms run by self-proclaimed gurus that charge $10,000s for their masterclasses and inner circles, to survey sites like OfferNation and Survey Junkie that pay a few measly cents per hour.
Let's not forget about all those network marketing companies like Kangot and Total Life Changes. It seems not a week goes by without new MLMs springing up to sell us on liquid miracle cures and dreams of financial freedom. Sadly, stats show 99% of people who get involved with MLMs lose everything they put in.
Then there are those rare nuggets you come across every once in a while; courses like Wealthy Affiliate that give you a realistic step-by-step roadmap to follow without all the usual hype.
Finally, there are those no good get-rich-quick scams like Auvoria Prime and Cowboy Wealth that feed you with bullsh*t about how you can make fast and easy money before screwing you over.
I hate to say it, but Instant Postcard Wealth falls into the last category.
Instant Postcard Wealth is all about cash gifting and not the good kind that happens at birthday parties, but the illegal kind that ruthlessly extorts cash out of suckers who send them money hoping to get more back exponentially.
Watch Adam Walker's video taken directly from the Instant Postcard Wealth website where he walks you through exactly how you get started and he blatantly admits this is a cash gifting scheme. The audacity of this guy is pretty mind-boggling.
So How Does Cash Gifting Work? Are They Any Cash Gifting Programs That Work?
What is cash gifting?
According to wikiHow it's when you give money to get more money back as part of a pyramid scheme. It's unethical, it's illegal and can get you locked up in jail.
Back in the day, people would send chain letters with a list of names and addresses you're meant to send money to before removing the 1st name and forwarding the letter out to 10 other people who in turn send it out to 10 more who send it out to 10 more and on and on it goes…
The idea is you send out money to the people on the list so you can get 10x the amount back.
Sounds idiot-proof right? You could even say this as a solid financial investment.
Yeah, not quite!
Instant Postcard Wealth put their own new spin on this old idea and instead use postcards that tell people to call a number and listen to a prerecorded answer machine message that directs them to a website where they can sign up.
As you well know, these things never pan out as they're supposed to and I can tell you becoming infinitely wealthy is never going to be as easy as sending out a few postcards.
Cash gifting is illegal and for good reason – while the few at the very top rake in the cash, the vast majority at the bottom of the chain end up making nothing and lose everything they invested.
How Does Instant Postcard Wealth Work?
Instant Postcard Wealth just like every other cash gifting scam out there, including a few we've reviewed here on the blog like Mailbox Profits, The Big Profit System, Instant Cash Solution and Too Damn Easy.
It all starts when, one day out of the blue, a postcard like this lands on your mat claiming to be the answer to all your money-making worries:
Curious, you head on over to any one of the Instant Postcard Wealth websites where you see a video of Adam Walker telling how easy and simple this system is. There are 6 different domains that we know about so far…
www.InstantPostcardWealth.biz
www.InstantPostcardWealth.net
www.InstantPostcardWealth.weebly.com
www.PostcardsToWealth.info
www.PostcardsToWealth.com
www.RetireWithAdam.com
Step 1: Convinced this is legit, you go ahead and over $98 plus $10 for shipping and handling and you'll get an Instant Postcard Wealth guide
Step 2: You receive your Instant Postcard Wealth Guide complete with Adam's done-for-you postcard templates and access to his mailing list.
Step 3: You're told to send out at least 100 postcards per day and the more postcards you send out, the more money you'll make, so you get to work printing, cutting, labelling and stamping your postcards and posting them out.
Step 4: You get $98 every time someone goes to the website and buys an Instant Postcard Wealth guide from you. All you have to do is print off a copy and mail it or send them an email with the files.
Like, seriously?!!
How anyone could fall for this B.S. is beyond me.
Then again, if you're broke and desperate you'll fall for almost anything promising you a way out. Which is exactly why Instant Postcard Wealth is morally bankrupt; they prey on those in the worst financial situations and extract money from them.
Let's Recap:
So are you getting how all this works?
You send over your $98 and pay $98 each and every month until you cancel.
You send out at least 100 of the not-so professionally designed postcards out to random strangers telling them to go to the website.
They watch the promotional video that pushes them to sign up. They pay their $98/month so they can download and print the postcards, find new recruits and start the whole process over again.
If this isn't a textbook example of how a pyramid scheme works then I don't know what is!
Is Instant Postcard Wealth A Scam? Way Too Many Red Flags
I don't usually throw the "scam" word around lightly. While a lot of work from home opportunities may be over-hyped, low-quality, unsustainable in the long-term or just massively over-priced, they at least give you something in the way of providing a product or service.
This is not one of those opportunities.
Is Instant Postcard Wealth a scam? Yes, it's a blatant cash gifting scam that uses postcards, answering machines and emails.
There are a ton of red flags that should set your alarm bells off loud and clear, so let's go through them one by one.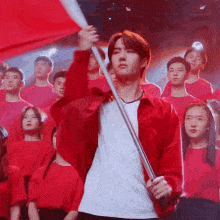 1. This Is As Dodgy As Hell
Think about all typical tell-tale signs of a scam; the lure of fast and easy cash for doing next to nothing, the fact you got this postcard out of the blue and the fact they're asking you to get your credit card out before giving you any more information.
I mean, are you seriously going to send random strangers money because a postcard came through your letterbox and told you to?
And it's not as if we're talking about a beautifully, designed professional flyer here either… you've seen the postcards, right? They look like they were made on Microsoft Word and the website looks like it was created in 1999.
Seriously, this stinks of scam! Please don't fall for this rubbish and keep your hard-earned money!
2. You've Got A 0% Chance Of Getting A Refund
Instant Postcard Wealth is the first pyramid scheme I've seen which requires members to a monthly recurring fee…
Sign up and you'll be paying $98 a month until you cancel. You'll have to be sure to cancel at least 3 days before the payment is due and keep in mind there are NO refunds under ANY circumstances.
3. Sign Up To This And You're Breaking The Law
If nothing I've said so far is enough to stop you from falling victim to this scam then maybe the threat of jail will. I certainly hope so!
It's funny how Adam talks about learning how to market any product or service with this system because he has NO PRODUCT OR SERVICE to speak of. There's actually nothing of value here whatsoever, which is exactly why it's illegal.
You can try and dress it up all you want, but this is an illegal pyramid scheme and if caught, Instant Postcard Wealth founders could be found guilty of a felony and members could be found guilty of a misdemeanor.
Need I say anything more?
Instant Postcard Wealth Review: Verdict
This is literally the modern equivalent of sending out chain letters, except instead of sending out letters you're sending out postcards.
If you're sick and tired of scams like Instant Postcard Wealth and you're genuinely looking for ways to make money online then take a serious look at affiliate marketing.
With affiliate marketing I've been able to:
Escape the old centre job that I hated
Book a one-way ticket to Thailand
Make at least $7,000 every month
Made over $1,200 in a single day
And it's all thanks to the simple 4-step formula I learned from Wealthy Affiliate.
Check out my SUPER in-depth Wealthy Affiliate review to find out more about the top affiliate marketing training platform and get started on the training.
The training works – it's been proven to work for me and countless others. Take the time to go through the lessons and put in the work and you will see results.
But you don't have to take my word for it, you can take the FREE test drive here and see it for yourself!
What Do You Think? Got Any Burning Questions?
I hope you found this Instant Postcard Wealth review helpful in your quest to achieve financial freedom. If you have any questions at all, about anything, then leave them in the comments section below and I'll get back to you personally!
Simon Crowe is on a mission to help as many people as possible kiss their bosses goodbye.
Take the free Commission Academy course to discover how to smash your online income goals and make your dream business a reality.