Before we dive into my Copy The Millionaire review here, let's get one thing out of the way:
All those blog reviews and YouTubers you've seen telling you how amazing Jeff Lerner's Copy The Millionaire is makes a LOT of money by recruiting you.
That's why I decided to sit down and write this honest and unbiased review for you – because I'm not affiliated in any way with Jeff Lerner's program and my only aim is to help you avoid the costly make money online scams so you can better invest your time and energy into legitimate programs that work.
With all of that being said, here's what I found out:
Copy The Millionaire Review (Quick Overview)
Product Name: Copy The Millionaire
Offer price: $39
Summary:
If you're running on short on time and are wanting a quick bite-size version then here it is:
Keep as far away from Jeff and his scammy programs as possible. With the deceptive sales page and Jeff's dodgy track record, this isn't the strong start to your online career you're looking for. 
Copy The Millionaire is a non-product, meaning the whole purpose of the website is to direct you to Jeff's 6 Steps To Freedom program which is nothing more than an online pyramid scheme.
Still not convinced? Read the review and let me know what you think in the comments.
Training -

5%

Support -

2%

Price -

1%

Potential Earnings -

10%

Trustworthiness -

1%
Cons
Misleading Sales Page
Highly Exaggerated Income Claims
Jeff Is A Notorious Scammer
Wanna Make Money Online But Sick Of Timewasting Scams?
Copy The Millionaire Review
First: The Hyped-Up Gimmicky Sales Page
Head on over to CopyTheMillionaire.com and you'll see a sales page looks a little something like this:
Watch the video and while the timer counts down from 10 minutes Jeff Lerner tells you he has helped 20 people quit their jobs in the last 12 months and that he wants to teach you how to launch your own million dollar a year business.
He promises he'll teach you the money-making methods to generate $5,000 per month or more all from your laptop or mobile phone.
He goes on to show us a series of success stories from his students telling us how much money they've made with the program:
Jeff goes on to show money counting machines and tells us his rags to riches story saying that his new Copy The Millionaire system is where you get to follow Jeff (the millionaire) and copy his methods to get the same results.
After the countdown hit zero I hit the 'Get Started Now' button and was taken to this payments page to cough up $39.
All normal so far, right?
But check out this screenshot and tell me if anything strikes you as odd:
Did you see that? What you're actually signing up for is a totally different course called 6 Steps To Freedom that Jeff himself put together.
What the heck?!
That means there is no such program as Copy The Millionaire and the website is nothing more than a gateway site.
I've actually wrote a review of 6 Steps To Freedom a few months back and I can tell you outright: this is one of the worst scams I have ever come across.
What Is Copy The Millionaire Exactly?
Didn't you find it a little suspicious that the sales video threw a lot of big numbers and made a lot of big promises but at no point did Jeff tell you what you were going to be doing to make $5,000 a week?
I guess now we know why he never showed us the Copy The Millionaire training area or really gave us much to go on at all…
It's a good job you're reading this review right now because 6 Steps To Freedom is, in fact, a very dangerous pyramid scheme that lures you in with a small upfront fee but ends up costing you $1,000's.
The only way you can make money with this is by recruiting other people so they, in turn, can do the same. The scam victims become the scam promoters.
"A pyramid scheme is a business model that recruits members via a promise of payments or services for enrolling others into the scheme, rather than supplying investments or sale of products." Wikipedia
Just like other internet-based pyramid schemes I've exposed on this blog in the past like Copy And Paste Ads, Fearless Momma, Funnel X ROI and Instant Cash Solution, 6 Steps To Freedom is a pay to play scam that makes you pay for the packages before you can promote them to others.
The deceptive sales page fools you into thinking you're getting a quick and easy money making system for $39 when the truth is you're going to be pushed to invest more and more of your hard-earned cash to buy in at the next level up.
With the way Copy The Millionaire, or should I say 6 Steps To Freedom works is that you only get paid when someone joins your downline at your level or lower. So if you're at level 2 and someone joins at level 2, you get paid. But let's say that same person upgrades their membership to level 3 because you're only at level 2, you don't.
Can you see how insidious this is?
Hundreds of people have maxed out their credit cards and ended up in far worse financial off as once they've already invested they feel like there's no going back and so they have no option than try to convince others to join to try and make some of their money back.
If you're not convinced, watch this video and you'll see exactly why Instant Cash Solutions is the textbook example of a pyramid scheme:
I promise you this:
Nobody is promoting Copy The Millionaire or 6 Steps To Freedom because it's a revolutionary money-making method or because the training videos are top-notch. The only reason people try to persuade you to join is because of the commission they make off of you.
Jeff Lerner Strikes Again
Jeff Lerner is one of a dozen or so guys who, as ironic as it sounds, makes money online by showing other people how to make money online. He's part of the unscrupulous bunch who launches 'revolutionary new never-before-seen money-making methods' every couple of weeks.
How does he make millions a year? By hoodwinking people into joining his online pyramid schemes.
As I say, this isn't the first time I reviewed one of Jeff's training products and they turned out to be scams. I've exposed his Ultimate Laptop Lifestyle scam as well.
To say this guy is untrustworthy is an understatement.
A couple of years ago he was heavily involved in Digital Altitude until they got shut down by the FTC.
Why You'll Regret Giving Jeff Your Contact Details
Another reason to stay away from Copy The Millionaire is that in tiny little semi-transparent writing right at the bottom of the sales page you'll see this rather disturbing warning which says that by completing the signup form you give Jeff's team permission to contact you via email and phone:
Remember how I said you'd be pressured into investing higher and higher amounts of your money? This is how they do it.
In the sales video, Jeff talks about how his 1-on-1 business advisors will help you succeed as a Copy The Millionaire member and there's this on the payments page:
Sure, they'll help you get started – by strongly encouraging you to 'upgrade to take your business to the next level'. These business advisors are in fact aggressive sales agents who will tell you things like:
"You owe it to yourself to invest in yourself!"
"You will only succeed by throwing fear aside and going all in!"
"Your dream life begins today with one decision!"
"Are you really going to say 'no' to your future financial freedom?"
They'll say pretty much anything to manipulate into parting with more of your cash. Do yourself a favour and stay well away!
Copy The Millionaire Final Rating: 4/100
Well, this review didn't end up how I thought it would…
As it turns out, Copy The Millionaire is non-existent and there is no training course or program to speak of. The site is just used as a portal to promote the 6 Steps To Freedom scam and if you want my advice, stay well away from this program or anyone promoting it.
If you're serious about earning a full-time online then you need to forget about this get-rich-quick junk and focus instead on starting your own online business. There are lots of high-quality training courses like Wealthy Affiliate that walk you through exactly how to get started.
Look at how Wealthy Affiliate compares to Copy The Millionaire:
They're not asking you to join a pyramid scheme with ever increasing costs like Copy The Millionaire does.
The best part is you can get started for free to see if it's a right fit and you can always go back and sign up to Jeff's program if you think that's a better option.
The choice is yours, my friend.
What Are Your Thoughts?
Have you been caught up in online pyramid schemes in the past? After reading my review do you think Copy The Millionaire falls into this category?
Scroll down and let me know what you're thinking in the comments, I'd love to hear from you! Take care and stay safe out there.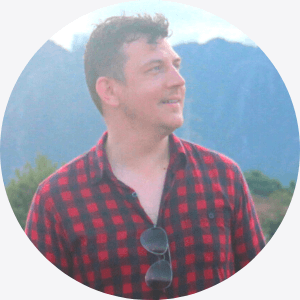 About Simon Crowe
Simon launched The Make Money Online Blog on a mission to help aspiring entrepreneurs kiss their bosses goodbye.
Get his free Affiliate Marketing Guide For Newbies to learn exactly how to make your dream business a reality.