Hi and welcome to my Fearless Momma review!
I just want to kick things off here by commending you for taking the time to do your research before diving in head-first and buying any so-called "automated profits system."
This is by far the best way to avoid scams and find the legitimate ways to make money online.
Right now Fearless Momma is being heavily promoted (mainly through email) by people hungry to get you to sign up so they can get their commission checks.
They'll try telling you this is the easy way to make instant commissions even if you've never made a dime online before in your life.
But here's the real question:
Is The Fearless Momma a scam or a legit income earner? 
This is exactly what we're going to find out in this review!
Why should you listen to me?
Because unlike all the other fake Fearless Momma reviews out there, I'm not here to try and persuade you to sign up to make a quick commission. All you'll get from me is my honest opinion.
That being said, let's get into things here…
Fearless Momma Review (Quick Overview)
Product Name: TheFearless Momma
Website: TheFearlessMomma.com
Product Type: Email marketing
Created by: Tammy Montgomery
Price: $250
Upsells: $1,000+
Summary:
How do you make money with Fearless Momma? By Selling Fearless Momma!
The $250 cost is for reselling rights and limited training on how to promote Fearless Momma using spammy email marketing techniques.
Though they may well claim they're an 'educational platform', as the whole training is based around reselling the program, Fearless Momma is definitely a pyramid scheme in my opinion and should be avoided.
Not only would you be buying a low-quality product, but you would then be forced to try and recoup your losses by selling that same low quality product to other people.
Rating: 1/100
Recommended: No
What is The Fearless Momma?
That's a great question because land on the Fearless Momma website and all you see is a white screen with a random promise you'll make $250 in the next 72 hours and nothing more…
Just like From Zero to $100 In 24 Hours which I reviewed yesterday, in typical scam-like fashion you're promised quick and easy cash but with no explanation as to how you're going to earn it.
Hit the big orange button and you're taken to an email capture page. Already it's blatently clear to me that they're after your email address so they can ram your inbox with spam.
Already this is not looking good…
Despite my best instincts I went ahead and handed over my email address (so you don't have to!)
***Update***
Since I gave them my email address 24 hours ago I have had SIX spam emails hit my SPAM folder so far. If you're determined to give her your email, at least make sure it's not your main email.
Inside Fearless Momma
Once you confirm your email your redirected to this page.
There's a video from Tammy Montgomery, the Fearless Momma herself, telling us just how great this system is and showing us how many leads she's generated on autopilot.
Click on the right hand side and you're taken to a done for you email template you can copy and paste to generate sales.
Finally, there's a 3rd orange button which takes you to the main Fearless Momma sales page with a video showing you 'video proof' that what they're teaching really works.
They say you can get leads and make money on demand… by spamming people's inboxes.
How do you do this?
By using what are known as 'email solo ads' or swipes and basically it's when you pay someone who has 1,000's of people's email addresses to send your email promotion to their list.
Watch the video below if you'd like to see Tammy gives an inside look of the member's training area.
Please note: The price is now $250, not $37.
Tammy is quite open about the fact she's associated with another make money online scheme called 6 Figure Empire, a company known for their high-priced membership costs.
Members are 'strongly encouraged' to continuously pay out more with the promise of making higher commissions.
How do you make money with Fearless Momma?
The only way to make money with Fearless Momma is by promoting Fearless Momma!
This is by far my biggest problem with this program.
I'm honestly not making this up. Here's a screenshot taken from their FAQ's section:
Fearless Momma ugly truths exposed!
1. You make money by recruiting REAL people into the system
That's the only way you can make money using this method.
And remember, you're not promoting this scheme to robots – you are selling to REAL people.
Not only do I believe this is unethical, but it's also not sustainable in the long-term. Spamming people's inboxes with get-rich-quick schemes won't get you very far.
Sure, you might be able to trick a few people into buying this program but the the vast majority will hit the 'mark as spam' button before you can say "Make an easy $250 in 72 hours".
2. Upsells are a comin'!
In the sales video the possibility of earning $1,000 per day was hinted at.
OK, it's time for a quick quiz!
If you pay $250 and make $250 per sale, guess how much you'll have to pay to generate $1,000 per sale?
Yep, $1,000!
Once they've got your email address and they know you're already invested because you've paid $250 already, I can pretty much guarantee you're going to be pushed to pay out more with higher priced items.
These will be sold to you as a'unique and sure-fire way to increase your profits' and 'chance to make it big' and so on…
Before you know it, you've been swindled for $1,000's.
For example, Six Figure Empire (which Tammy is also involved with remember) has membership levels that will cost you from $1,000 going up to $5,000.
The way Fearless Momma and Six Figure Empire makes money is by enticing members to pay out more for higher ticket items with the promise they can then resell in hopes of getting their money back.
3. You've a cat in hell's chance of getting a refund
Normally you'd expect a 30 day money back guarantee but with The Fearless Momma there simply are no refunds. Period.
This should raise a huge red flag!
Take a look at the official refund policy on their website:
Easy translation: you can kiss your $250 goodbye.
Is Fearless Momma a scam?
Yes without a doubt. Fearless Momma is an online pyramid scheme that probably won't be around for long.
I definitely do NOT recommend you buy into this scheme.
Think I'm being too harsh?
The US Securities and Exchange Commission's definition of a pyramid scheme is when:
The promoter promises a high return in a short period of time;
No genuine product or service is actually sold; and
The primary emphasis is on recruiting new participants.
Now compare that with the Fearless Momma system and you'll see what I mean.
Pyramid schemes are just not a viable way to make money online because they eventually collapse, leaving the people at the bottom worse off.
The bottom line is you should NEVER have to pay before you can promote anything.
Make money for real with a legit training program
Since 2014 I've been generating more than $6,000 a month online and no, I don't pay spammers to send out emails on my behalf!
Follow the same step-by-step training I did and you'll learn how to generate a full-time income online in the right way.
There's no dodgy schemes or crazy upsells and definitely no hype or 'fluff'. Just a practical training course on how to build a real online business.
I'm talking about the kind of business where you don't have struggle to recruit, find buyers or pay for expensive ads because buyers will come looking for you.
If you're ready to find out how you can make your online income goals a reality then go ahead and check out this 100% free beginners course.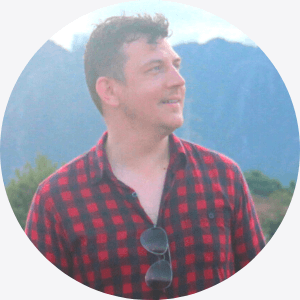 About Simon Crowe
Simon launched The Make Money Online Blog on a mission to help aspiring entrepreneurs kiss their bosses goodbye.
Get his free Affiliate Marketing Guide For Newbies to learn exactly how to make your dream business a reality.