In this Wealthy Agency review, we'll be taking a closer look at Jamie Lewis' latest course to help you decide if this is a good option for you going forward.
We'll be answering questions like:
Can you really make $100,000/month following the Wealthy Agency training?
Because here's the thing:
When you're looking for ways of making money online (ones that actually work), it's almost impossible to know who you can trust and there's no end of hyped-up claims and bogus get-rich-quick gurus out there.
And just so you know, unlike the Wealthy Agency members who get paid $130 to post positive YouTube video reviews, I'm not getting paid to write this.
Let's get started!
Wealthy Agency Review At A Glance
About: Wealthy Agency is Jamie Lewis' course on how to start a digital outsourcing agency.
Price: $29 plus upsells of $279, $149 and $249.
Pros: Good earning potential.
Cons: Super cheesy, hyped-up marketing. Jamie has a mixed track record.
Verdict: If you'd like to create a digital service-based agency then Wealthy Agency might be worth a shot.

When I first landed on the Wealthy Agency sales page I was 99% sure this was nothing more than a scam, but I've got to admit, Jamie Lewis won me over.
Once you get past the salesy, hyped-up marketing tactics, at the heart of it is a legitimate business model you could actually make money with.
Does that mean I think you're going to make $100,000+ per month from day one?
I wouldn't bet on it!
But you could get there eventually if you follow the Wealthy Agency training and work at it consistently over time.
What Is Wealthy Agency About?
Head on over to the Wealthy Agency website and you'll see Jamie Lewis start his sales pitch off by driving a Bentley and saying he's going to show you how to create a 6 figure a month online business.
He claims Wealthy Agency is "The Most Powerful And Profitable Business Opportunity Online That Pulls In MASSIVE Monthy 6 Figure Paychecks On Autopilot."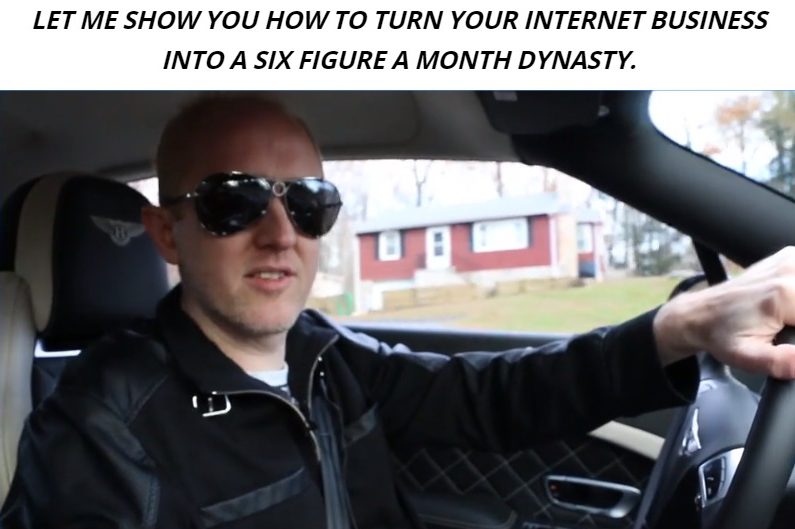 Jamie goes on to talk about having an employee vs. an entrepreneurial mindset and how most people are stuck in dead-end jobs they hate struggling to make ends meet.
He talks about what your life would look like if you lived in a mansion, drove a fancy car, hired your own private chef and had more time to spend with your kids.
We both know he's pressing your emotional buttons here, but something Jamie and I can definitely agree on is that you're never going to achieve true financial freedom by working for somebody else.
The internet gives ordinary people like you and me a way to start an online business from home and become your own boss.
The good news is the costs of starting an online business are incredibly low, especially when compared to an offline business – do it right and you can have your own income-producing asset for under $400.
How Wealthy Agency Works
Pay the $29 fee to access Jamie Lewis' Wealthy Agency training course and you're essentially going to learn about how to start your own digital freelancing agency.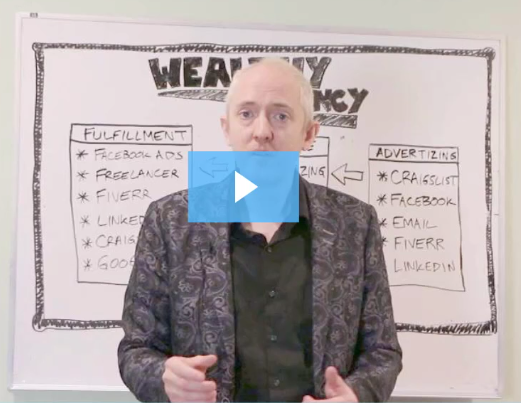 You'll make money taking on jobs from clients by offering services like:
Website creation and development
Social media ad campaigns
Logo design
Don't worry though, as you won't have to know how to do any of this yourself because you'll be outsourcing tasks to hired online freelancers to do this for you.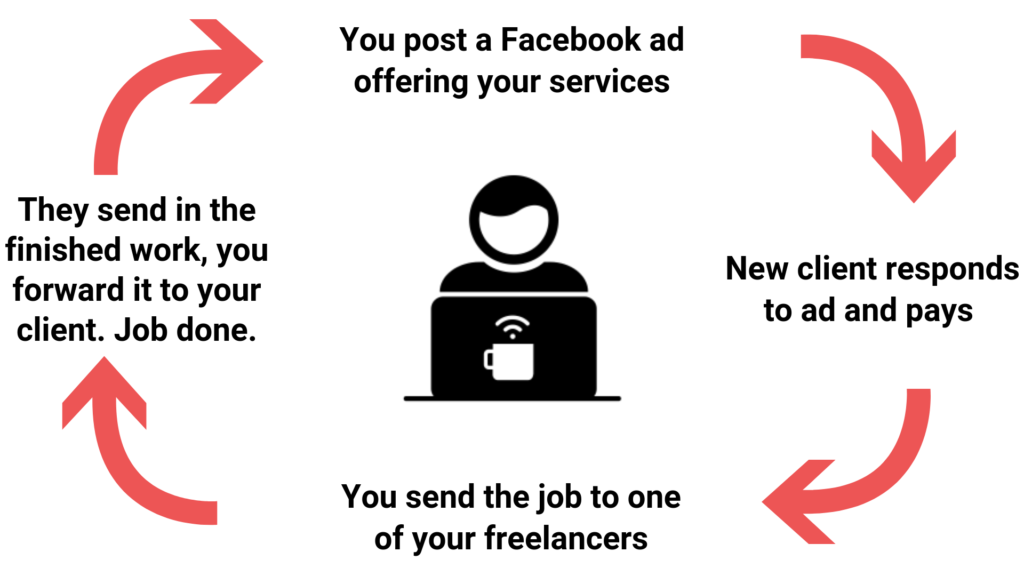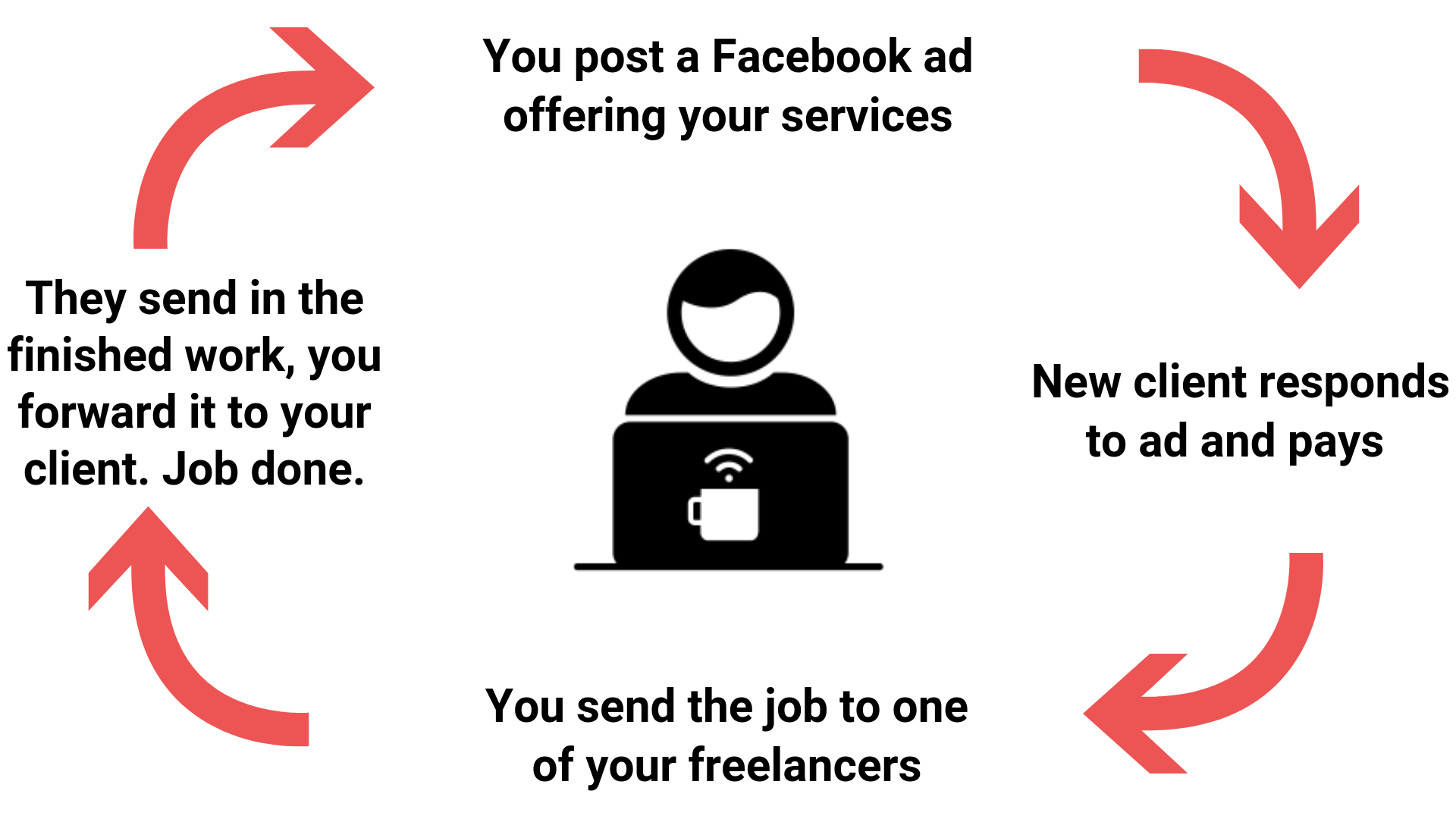 Jamie's training will take you through exactly how to find clients, primarily by running Facebook ad campaigns, and how to outsource the work through sites like Upwork.com and Freelance.com, effectively making you a middleman.
The 3 Upsells
Every single Clickbank product I've ever reviewed has upsells that come with it. Personally, upsells are a pet peeve of mine because I believe there shouldn't be a need for upsells if the product is strong enough to stand on its own.
The sad fact is, upsells are primarily a way for the product owner and promoters to get more money out of you.
Wealthy Agency has 3 upsells which amount to $677 in total:
Upsell 1: Wealthy Agency Outsource Suite – $279
With this upgrade, you'll get Jamie's exact ad templates he uses to find outsourcing agents as well as tutorials on how to agree on the right prices and screening applicants to make sure you only hire the best workers.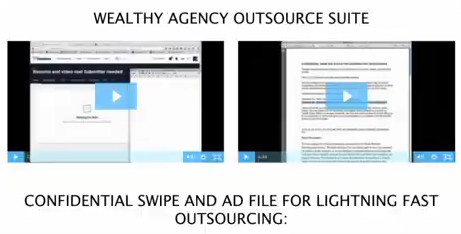 Upsell 2: Weekly Training Classes – $149
This upsell gives you an 'all-access pass' to Jamie Lewis' weekly teaching webinars for ongoing training.
In a radio-style format, Jamie often invites special guests and runs live Q & A sessions.
Upsell 3: Wealthy Agency Business in a Box – $249
This is a 2GB zip file of Jamie's done-for-you Facebook ad campaigns and additional training videos.
Of course, these upsells are completely optional, but in all honesty, I think you're going to want the Wealthy Agency Outsource Suite to have a decent chance of making this work.
Can You Make Money With Wealthy Agency?
You can potentially make a lot of money outsourcing work to someone else – as long as you price your services higher than the cost of labour and advertising.
It's important to count the real cost before diving head-first into any business venture, so decide if the upsells are something you need to pay out for in advance.
As far as getting your first clients, Jamie gives you both free and paid ways of advertising for clients so while you can invest a bit more upfront to advertise your services, if you don't have the budget for it, you can start with the free methods.
The great thing about the outsourcing business model is you can start small and scale up gradually over time. You can start with 1 or 2 outsourcers and, in time, you can take on more clients, build your team and increase your revenue.
Unlike a lot of other make money online training I review, the Wealthy Agency business model is low risk. You're not having to spend $1,000+ on email campaign software or landing pages before you even get started.
You can start with your first client and see how it goes from there.
Can you realistically make $100,000 a month though?
It's definitely not as easy as Jamie makes out, but it is possible over time and if you put the effort in to make it work.
What I Like
1. Hype Aside, Jamie Knows What He's Talking About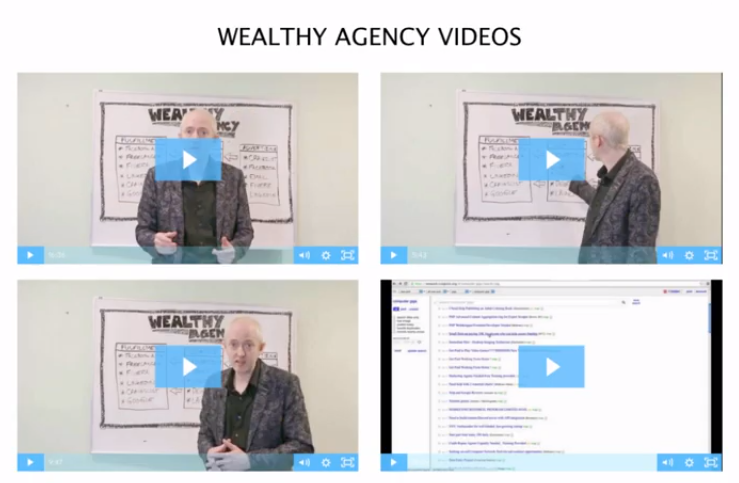 Jamie's been running online businesses for 12 years (or something like that) and he actually practices what he's teaching in the Wealthy Agency course.
He gives you an over-the-shoulder look at what he does and how he does it so you can follow in his footsteps.
2. This Is A Legit Business Model You Can Follow
As I said before, becoming a service outsourcer is definitely a legitimate path to start making money online.
There will always be online entrepreneurs and companies who need a website building for them, or a logo designed or a Facebook page made.
There are tons of sites out there with people willing to perform these kinds of jobs for a reasonably low price (I use them all the time), so if you can get good at finding clients and being the go-between then there's definitely income-earning potential.
3. Money Back Guarantee
Wealthy Agency is being sold through the ClickBank platform so it automatically comes with a 60-day money-back guarantee, which is always good to know.
Here's my simple step-by-step guide on how to get a ClickBank refund.
What I Don't Like So Much…
1. Jamie Lewis Is A Serial Product Launcher
Jamie Lewis says he makes up to $83,000 a day, and while I know some of that comes from his outsourcing agency, I'd love to know what percentage comes from selling courses like Wealthy Agency.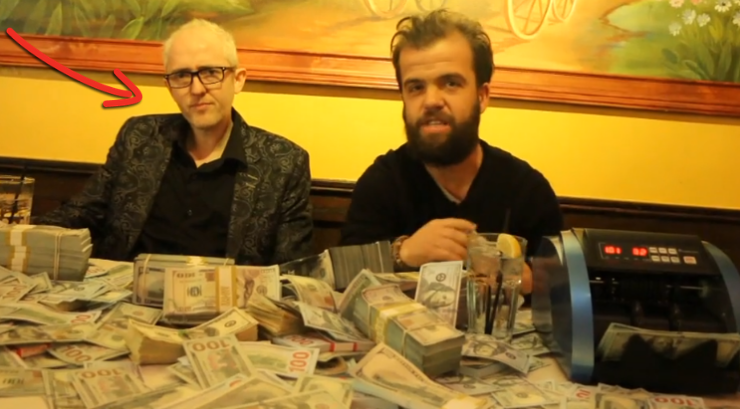 Jamie is behind programs like Income League and CashGrab. Just 2 weeks ago he launched Profit Injector and in the next coming days, he's releasing Profit365.
As ironic as it sounds, there's a whole group of people out there who make money through launching make money online training courses.
2. Wealthy Agency Is Very Hyped-Up
Using hype is nothing new in the 'make money online' world unfortunately.
Scams I've exposed on the blog like Cash For Patriots, Cash Website Success and Shanghai Club all use sensationalised claims to draw the crowds, and Wealthy Agency goes down the same line.
Take a look at this copy and paste email template Jamie Lewis encourages his affiliates to promote his course with: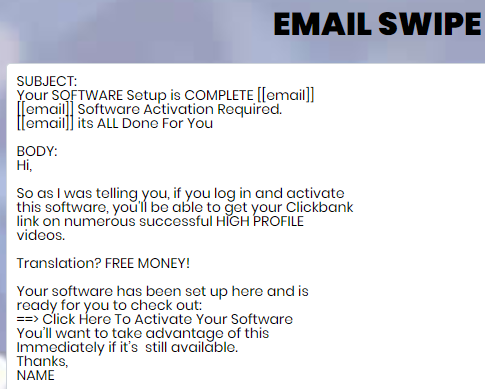 Ultimately it comes down to this:
Training product creators know that by making this sound like an effortless and instant guaranteed moneymaker he's going to sell to more people, but like anything in life, anything worth achieving will take consistency, determination and hard work.
There's just no getting around that…
Yes, you're going to be outsourcing a majority of the creative side to freelancers, but you're still going to have to get yourself out there and generate leads, recruit clients and manage your staff.
Is Wealthy Agency A Scam?
I'll be honest:
The hyped-up salesy gimmicks, the Bentley and claims you can make 6 figures a month really put me off at first, and I did NOT expect to end this review with a green thumbs up.
But the more I listened to Jamie Lewis' training videos, the more I saw this guy really does know what he's talking about.
Should you become a Wealthy Agency member and learn how to become an outsourcing agent?
In my opinion, Wealthy Agency is legit, BUT I still think it's crazy to expect to make $100,000 a month, especially as a beginner.
Maybe (and I emphasise maybe!) after building up a list of clients and expanding your outsourcing team, you could get to this level of income after 2-3 years of consistent hard work, but certainly not before then.
How I Started A $7,000+/Month Online Business For Free
After getting scammed a ton of times (too many times to admit), I stumbled across this free beginners training platform and started my first online business.
Since then I've been able to quit my job and live full-time in Thailand where I work as a volunteer spending my time doing the stuff I care about the most.
I can do this because I learned exactly how to create websites that generate an income for me all year round. I don't need to chase down clients, I have no outsourcers to manage and because my websites attract free traffic through search engines like Google, I never need an advertising budget.
In fact, my total expenses, including training, domains and hosting, is just $360 a year.
Less than $1 a day.
Basically, you can start a website on any topic you like and turn your interests, hobbies or passion into a profitable and successful business.
Check out the free beginner's course here. You'll be glad you did!
With step-by-step practical teaching and an awesome community of online entrepreneurs all cheering each other on to success, I know it will help you get to where you want to be.
Questions Or Thoughts?
I really hope you found this Wealthy Agency review helpful in deciding whether this is a program that's right for you or not.
If you have any questions at all, feel free to scroll down and leave me a comment and I'll be more than happy to help any way I can.
Simon Crowe is on a mission to help as many people as possible kiss their bosses goodbye.
Take the free Commission Academy course to discover how to smash your online income goals and make your dream business a reality.