Hi, I'm Simon and welcome to my CashGrab review where we're going to take a closer look at Jamie Lewis' training program to see if CashGrab is a scam or a legit course worth paying out for.
There's no doubt in my mind that Jamie Lewis has tons of experience at the online business game and he's very good at creating enticing advertising campaigns to get our attention, but how does CashGrab really stack up against the big promises it makes and does it deliver?
In this review, I'll only give my honest opinion because I know how confusing it can be trying to get started online and I'm determined to help as many people as possible avoid scams and find the online courses that actually work.
Here's what I found out:
CashGrab Review At A Glance
About: CashGrab is Jamie Lewis' make money online training.
Price: $37 for the front end and $494 for 3 upsells.
Pros: Monthly webinars, 60-day money back guarantee.
Cons: No clear plan of action, huge training gaps, lacking support.
Verdict: CashGrab is legit but it's not the best make money online training out there. For someone just starting out, you won't even learn the necessary basics.  

What Is CashGrab, Exactly?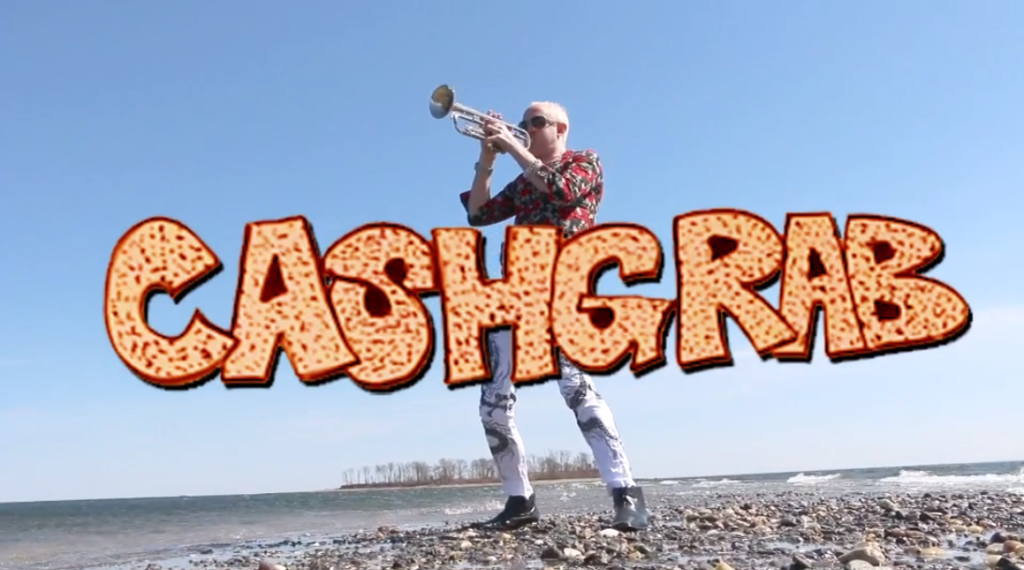 Jamie Lewis' CashGrab system launched on Monday 8th April 2019 (the day I'm writing this review) and already, emails have been hitting people's inboxes in anticipation.
CashGrab promises to be the new and revolutionary system to getting results online.
Creator Jamie Lewis claims that his latest program reveals the ultimate money making secrets together with 50+ online business models you can follow, even if you've struggled to make a dime online before.
CashGrab's Pretty Bold Claims
In his eye-catching sales video, Jamie goes on to say he has taught his students how to make more money than they've ever seen.
His self-appointed goal is to help people like you and me through his training programs, books and courses to achieve a stress-free lifestyle through building a profitable online income stream that allows you to spend with your kids, play golf whenever you want and never have to worry about money again.

According to Jamie Lewis, the only downside to CashGrab is that sometimes it makes "too much money"
Just a couple of days ago Jamie posted this CashGrab video on his YouTube channel where he raps about living the internet lifestyle:
Listening to the lyrics here you'll hear things like:
"Join Jamie Lewis on a commission mission."

"Learn Money making methods designed by a master."

"Sick of being a truck driver listen, better it's than Fiverr"

"It's as easy as making a one layer cake"

Is Cash Grab a real solution to the 9 to 5 grind?
I've reviewed hundreds of so-called get-rich-quick schemes that don't shy away from using exaggerated earnings claims and hype. So many scams like AZ Millionaire Method, Cash For Patriots and Cash Website Success that all make the same empty promises but fail to deliver.
But is CashGrab any different?
I guess the only way I'm going to find out is by signing up and trying it out myself…
Inside The CashGrab Training Area
My initial impression of the member's area was definitely a good one. The site looks clean and well laid out, which is important for a good learning experience.
There's a 5 minute welcome video where Jamie gives a quick overview of what you have access to as a CashGrab member.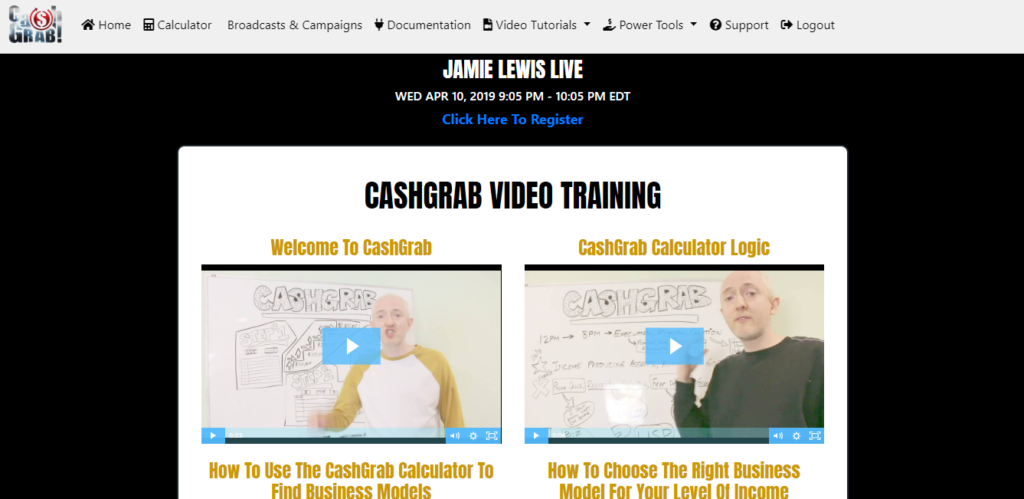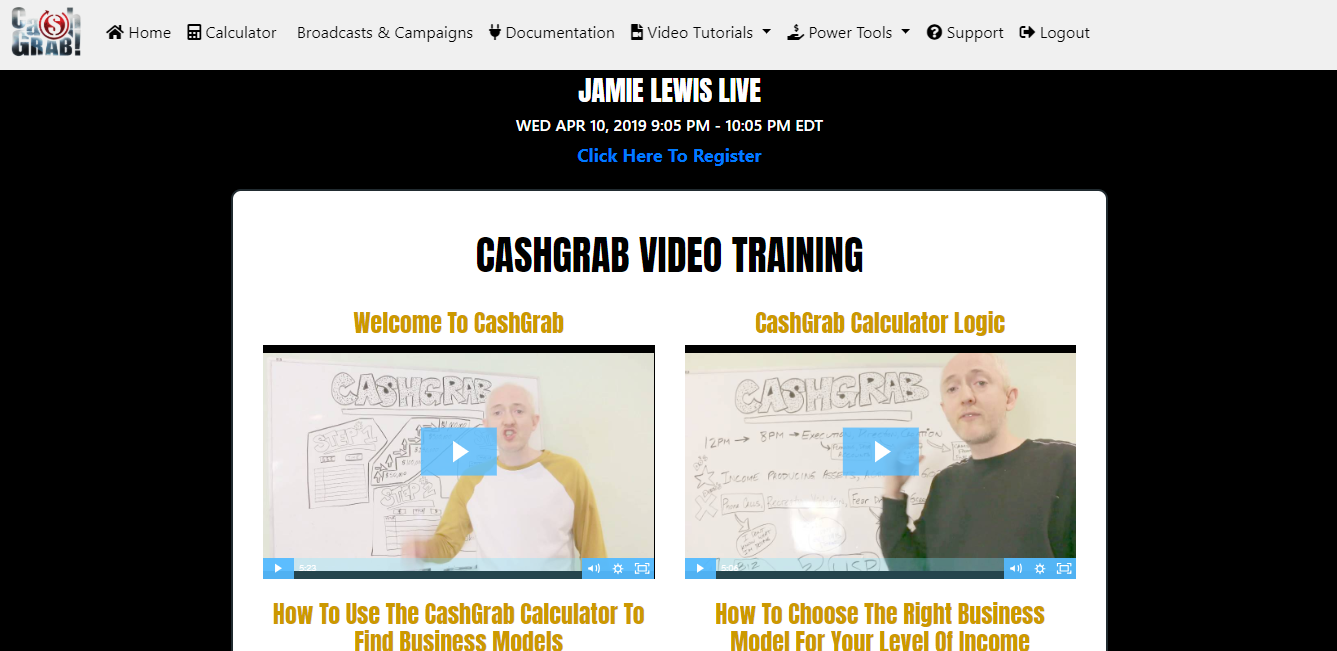 Across the top of the site you'll see the main menu where you can access the various training videos and tools.
Let's quickly walk through what you get and what that means for you:
1. CashGrab Calculator
Thanks to the internet there are hundreds of legitimate ways to work from home.
The CashGrab Calculator let's you pick how much money you'd like to earn in say a day, a week or month and presents different business models based on how much time you have to work towards it.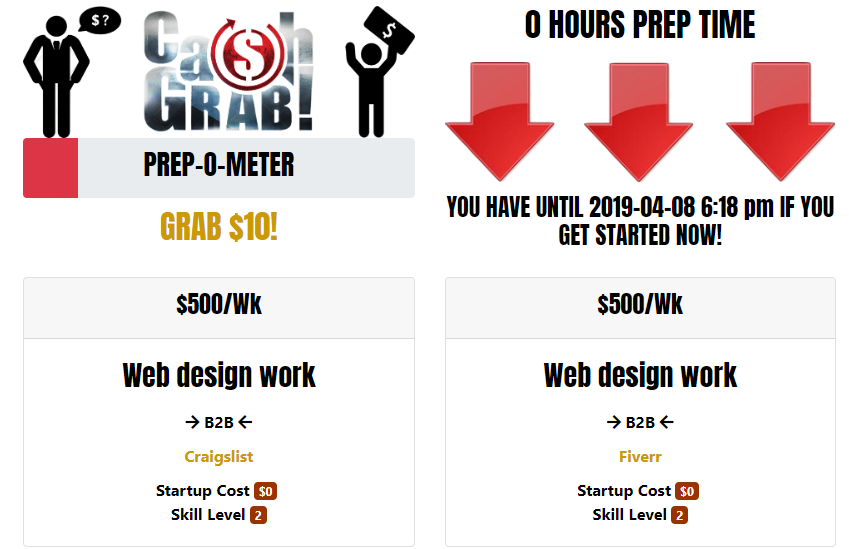 You'll be presented online work job titles like 'Fiverr writer', 'Kindle publisher', 'Domain flipper' and 'Solo ad affiliate'
There are over 50 different business models and each one comes with skill set ratings and startup costs attached.
But here's the kicker:
As far as I can tell, this is ALL you get – no practical training, no guidance as to how you start doing this kind of work to earn profits.
2. Broadcasts and Campaigns
The next tab on the main menu takes you to a page with dozens of Jamie's done-for-you email templates that you can copy and paste into your own email campaigns, especially useful if you decide to become an affiliate marketer.

3. Documentation
Next on the menu is the 'Documentation' tab. As some of the business models recommended involve taking on online jobs on sites like Freelancer.com and outsourcing to someone else at a lower price, Jamie has included some sample ads and emails you can use to find and recruit agents.

4. Video Tutorials
This tab opens up the CashGrab video training section which has a total of 12 videos covering topics like having the right mindset, time management and action taking.
While I personally enjoyed watching the videos, I just can't see how an online business beginner would get anything practical they could run with. Again, it just feels like it's missing the essential 'how-to' element.
5. Support
Clicking on this tab opens up Outlook so you can email someone if you have a question you need answering. After seeing the 12 video course covers only very general principles of making money online, there's going to be a lot of people asking questions.
CashGrab Upsells
Upsell 1: VIP Resource Mine ($297)
Pay an extra $297 and you'll get access to Jamie's full 'resource vault' of profitable email and google ad campaigns that he's tried and tested over the years.
Upsell 2: Live Coaching ($197)
This upsell gives you an 'all-access pass' to Jamie Lewis' monthly teaching webinars so you can get ongoing training.
3 Things I Like About CashGrab
1. Jamie's Upfront And Honest About The Time And Effort It Takes To Succeed Online
Within the training area is an entire video dedicated to effective time management and in a world where people profit by selling others on the false idea that making money online is fast, easy and effortless, this is really nice to see.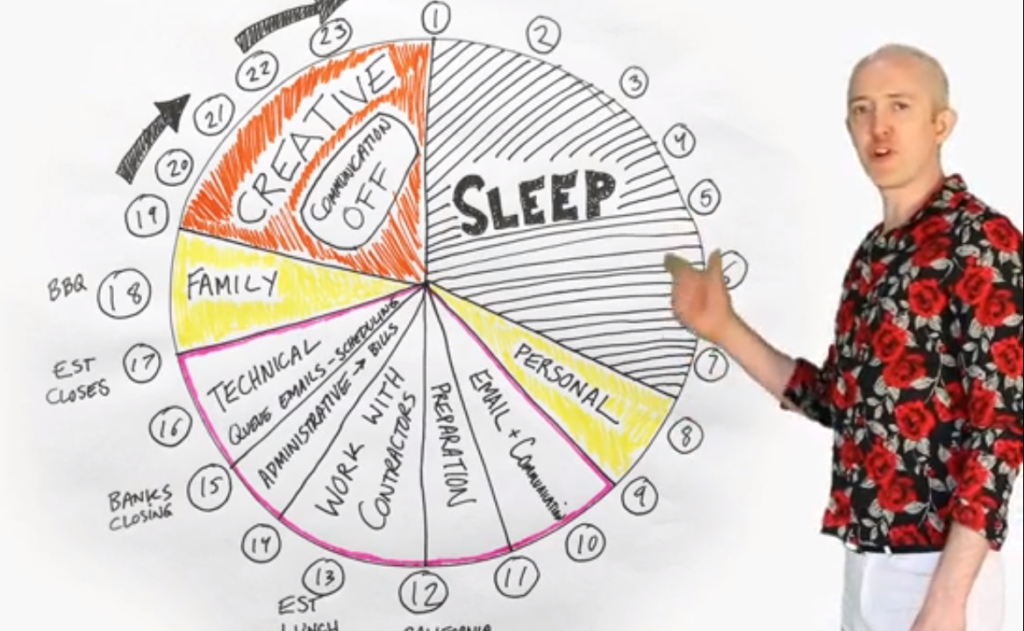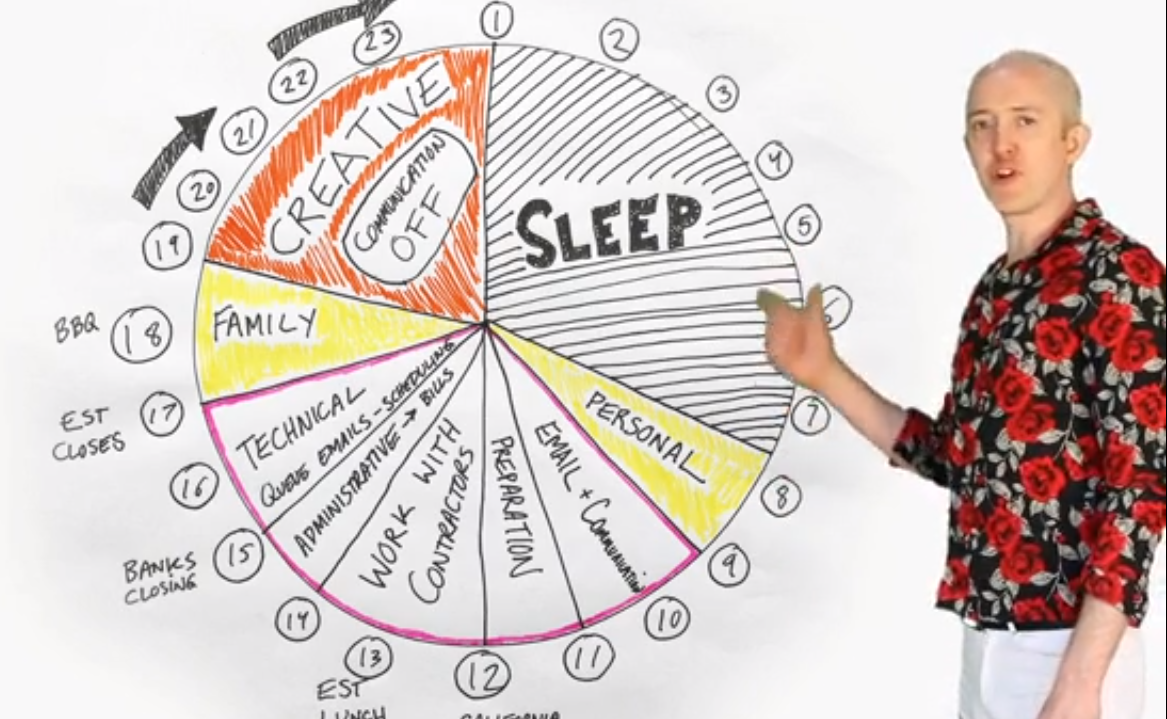 It's all about the implementation; it's the action you take towards your online income goals that counts.
Whether you decide to buy solo ads, write an eBook, promote affiliate products, run a YouTube channel or start a blog – the unpopular truth is you only ever get out what you put in and you need to give you and your new business time to grow.
2. There's Lots Of Different Business Models To Choose From
Although it's a huge shame the training doesn't cover the actions steps needed to make a profit online, Jamie does give you 50 viable business ideas to choose from.
In one of the videos he gives the example of a singer who writes and produces a song, then put it up on iTunes to sell that same song millions of times. . They can sell that same song millions of times.
The same applies to making a YouTube video or writing a blog post – you put in the work once and that post or video could very well still be generating revenue for you months and years down the line. That's truly passive income!
Another big reason I decided to launch my first internet venture is that the costs of starting an online business are extremely low and sometimes you can even start for free.
3. CashGrab Comes With A Full 60 Refund Policy
If for any reason you get buyer's remorse and decide CashGrab isn't worth the $49 you paid for it, thanks to ClickBank's money back guarantee, you can always you request a full refund as long as it's within the first 60 days, no questions asked.
3 Things I Don't Like So Much…
1. Jamie Lewis Is A Prolific Product Launcher
CashGrab is definitely not the first course Jamie's come up with, in fact, releasing new training products once or twice a month is how he makes the vast majority of his income.
I've recently reviewed Jamie's Profit365 and Wealthy Agency courses but he's created dozens over the years, all of which got very negative reviews.

He's a slick marketer, which I'm sure makes him a good amount of money, but considering his history, I personally wouldn't trust him which is why I give CashGrab a 20 out of 100 rating for trustworthiness.
2. Where's The Step-By-Step Training? There Isn't Any!
The CashGrab Calculator is great for choosing your desired income and amount of time you can put in but after that you're left to figure it out on your own.
I know when I was a beginner I didn't have a clue what I was doing and I needed to be literally walked through every single action step – practical over the shoulder training which sadly seems to be completely missing.
3. Support Is Severely Limited
Another big problem I have with CashGrab is the lack of support. Starting an online business can be very difficult and confusing and aside from good training, what helps most is having the assurance you can call out for help and get your questions answered when you need it most.
You would think they'd be a comments area, a member's forum or some kind of community support but there's not.
The only thing you get is an email address you can send your query too and while that helps, you're likely going to have to wait a few hours for a reply, especially if you're outside working hours.
I'm not saying this to bash Jamie or his course. I'm saying this because I know myself just how hard it can be to build a business with support like this.
Is CashGrab A Scam?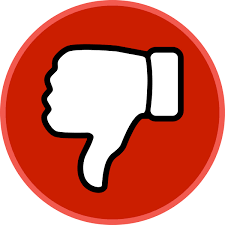 Despite the gimmicky sales techniques, CashGrab is NOT a scam, but if you're looking for a straight and single track to run on to achieve online success, this isn't your best option.
The huge apparent gaps in the training and lack of immediate support means that beginners are going to struggle to see results from this in my view.
My biggest problem with training products like CashGrab is that they're here today and gone tomorrow. Once the initial hype dies down, guys like Jamie lose interest and move on to the next big project launch.
The only program I know of that's been teaching aspiring online entrepreneurs how to make a full-time living online since 2005 is Wealthy Affiliate.


Start your free beginner's course now and get instant access to the simple 4 step formula for building a profitable internet business that you can follow, join a thriving online community of entrepreneurs all cheering each other on, get expert help and support when you need it most and finally get the results you've been looking for.
What Do You Think?
Have you signed up to CashGrab? What do you think of it? Is it everything you hoped for or were you left feeling disappointed? Scroll down and share your experience with us, we'd love to hear from you!
Do you have any questions about finding financial freedom online? Leave me your questions below and I will try my best to help you personally.
Simon Crowe is on a mission to help as many people as possible kiss their bosses goodbye.
Take the free Commission Academy course to discover how to smash your online income goals and make your dream business a reality.