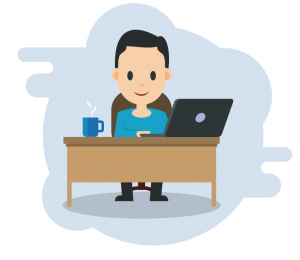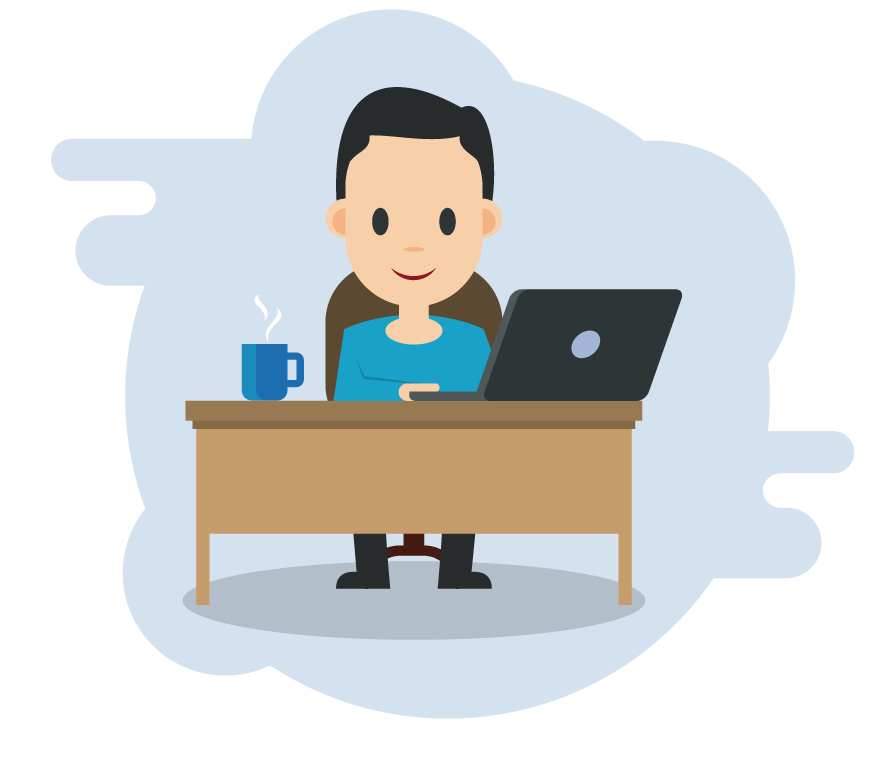 Welcome to the ultimate guide on how to start a successful blogging business.
Here I'm going to show you the blueprint I follow to build my growing and profitable blogging portfolio.
2.7 million blog posts are published every single day – that's 7 posts a second.
And though you might think it's too late to start a blog and make money from it, the blogging revolution is only just getting started.
Right now there are 3.5 billion daily internet users. [Source: internetlivestats.com]
And that's only 40% of the world's population. This number is set to more than double before 2025…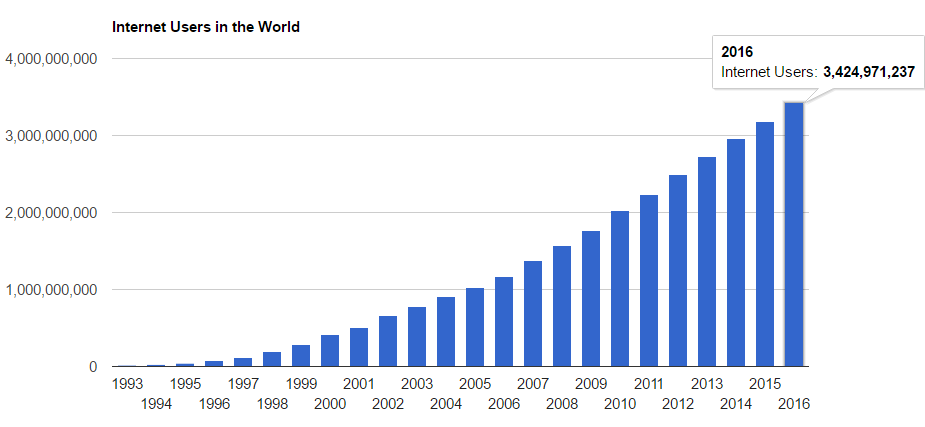 Google started out in September 1998 serving ten thousand search queries each day, in 2006 it was serving ten thousand search queries per second.
In 2016, that number is 40,000 search queries every single second. That's over 3.5 billion searches per day and 1.2 trillion searches per year worldwide.
Are you starting to see the potential of starting your own online blogging business?
The best time to start a successful blogging business is right now.
And the best part?
The cost of starting a successful blogging business is as less than $400 a year. Seriously.
So stick with me here and I'm going to show you, not just how to start not just a typical blog, but how to create and build a money making blogging business (i.e. one that gets actual readers and makes actual money)
How to start a successful blog business: you need guts and the right know-how
I say this because 95% of bloggers never make any money and give up.
The real struggle is not knowing how to start a blog (this is the easy part) but in knowing how to build that blog into a successful blogging business.
Making money with blogging is simple but not easy. You're going to be producing a lot of content and learning lots of new skills along the way.
You won't 'get there' in one fell swoop either – rather you'll find yourself taking daily accumulative steps that take you closer to achieving your online income goals.
You'll need to invest time and money into your business before you'll see any returns. There's a lot you'll need to learn about becoming an online entrepreneur and new skills you'll need to acquire.
Is it worth it? Absolutely – My blogging businesses are one of my best accomplishments and continue to be my pride and joy. They're also what enable me to work with slum kids in Thailand as a full-time volunteer.
So with that said, let's get into the juicy stuff. To get you started on the right path and avoid the common pitfalls, I've put together 5 key steps in starting and building a successful blogging business.
1. Find your blogging niche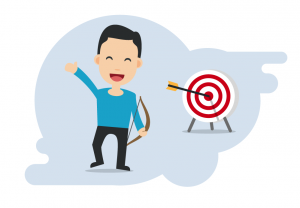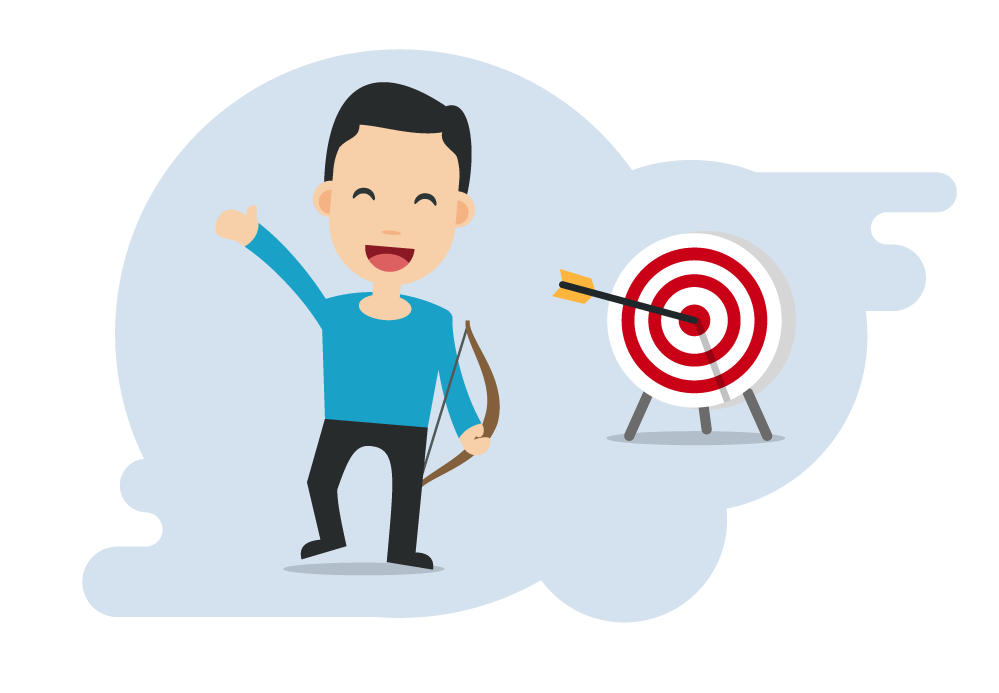 Your blogging niche shouldn't be vague, a health blog or food blog is too broad. But it doesn't have to be "obscure" or "limited" covering only topics like cooking with cherry tomatoes either.
Whilst there's probably a few people who would love to learn how to cook with cherry tomatoes, that might be too narrow for most of us.
Perhaps better words to use for finding your niche are "focused" and "defined".
Baking blogs are a niche. Healthy eating blogs are a niche. Organic Italian food blogs are a niche because they're focused and defined enough to appeal to a certain audience, while broad enough to never run out of blog post ideas.
You can start your own blog business on any niche or topic and be successful.
Oftentimes, deciding what to start a blog about is the biggest challenge aspiring bloggers face. But please, don't overthink it.
So how do you find the right blogging niche for you? Take a couple of minutes right now to think about these questions:
What are you good at?
What topics do your friends come to you for advice on?
What are you interests, passions and hobbies?
What topic is easy for you to talk about?
What new angle could your blog take? What unique voice could you add to help your blog be distinctive?
Most people spend far too much time fretting about choosing the right topic for their blog business that they never even start.
Don't let this happen to you. You should have a rough idea of the future direction of your blog in the next few minutes.
Here's a helpful video from Kyle, the co-founder of Wealthy Affiliate.com, with a few helpful pointers to help clarify how to choose the right blogging niche for you.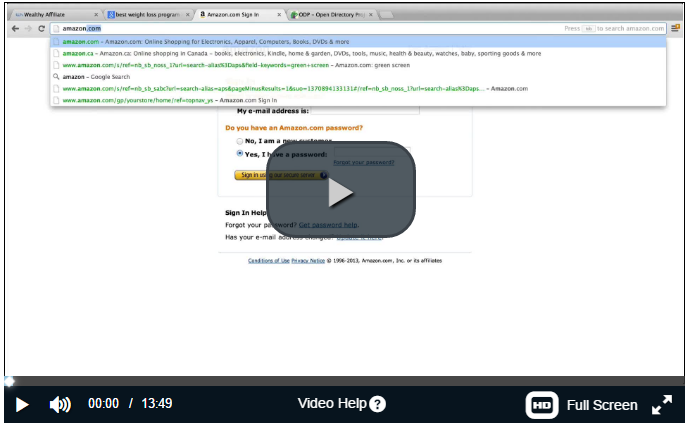 Further reading:
2. Register your domain and web hosting and create your blog (not as scary as it sounds)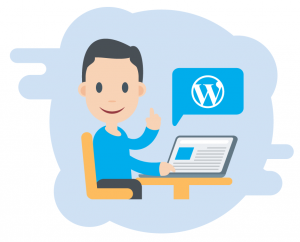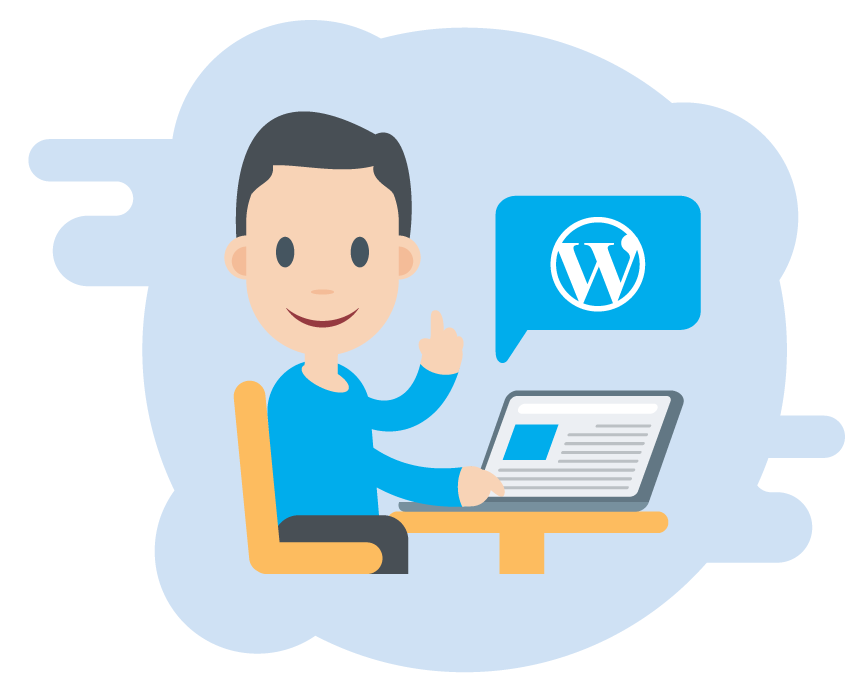 I love this quote:
"You don't have to be great to start, but you have to start to be great."
And it's so true.
You don't need to wait for ideal conditions before you start your blog business – the only 'perfect time' is right now, right where you're at.
Now that you've chosen the general direction you want to take your blog (and remember you can tweak this along the way) it's time to actually get your blog up and running.
The good news for you is starting a blogging business takes very little capital investment compared to say, opening a shop on the high street. There's no buildings to rent and no supplies to buy and store.
Your blog can be open for business 24/7 to a global audience for just $49 per month.
This includes up to 25 domain registrations and website hosting, full affiliate marketing training and unlimited membership of the biggest community of bloggers and online entrepreneurs.
Introducing WealthyAffiliate.com – the ultimate online business center where all the tools, training and community support you need to run a successful and profitable blogging business are available for you in one place.
It's through Wealthy Affiliate that I learned exactly how to start a blogging business, drive targeted traffic to my sites and monetise my blogs.
After your FREE 7 day trial, Wealthy Affiliate domain registration, hosting, training and community support can all be accessed for $19 for the first month and $49 per month (no minimum contract).
Why not just start a blog for free?
Please, please do yourself and your online business a huge favour by not starting a free blog on sites like Blogger.
If you want your business to be taken seriously in the eyes of your readers and the search engines, if you want complete control over the appearance and creative aspects of your site and if you want authority in the eyes of your future readership, always go for a self-hosted WordPress blog.
With your own self-hosted blog you get the domain "thisismyblog.com" instead of "iwishthiswasmyblog.blogger.com".
When registering your website domain and hosting for the platform you'll be building your online business on going forward, you need a web host you know is secure, safe, reliable and fast.
With this in mind, here's 4 reasons I use Wealthy Affiliate web hosting for all my blog businesses:
They give you the fastest, most powerful and secure web hosting in the world. You can easily register your domains and hosting, create email addresses and check your website health through the secure website builders. With Wealthy Affiliate it's super easy to create your first WordPress blog with 1400 website themes to choose from, full website health checks, daily backups and 24 hour tech support.
The Wealthy Affiliate training equips you with the best training, knowledge and practical know-how to give your blog business the best possible chance of success. You'll master the blogging craft through video training modules and step by step tutorials. You can get constructive site feedback and support through the live question and answer areas.
Wealthy Affiliate is is the most friendly and helpful blogging for business community. Not everyone 'gets' blogging as a business. That's why it's important to surround yourself with people who can help your dreams become a reality. Becoming a community member means you get to ask questions and get answers, receive feedback and support around the clock.
Wealthy Affiliate gives you all your online business tools you need to run a successful blog. No up-sells, no spam. Included within your membership are domains and web hosting, website builders, website heath checks, keyword research tools, weekly live webinars, site comments and site feedback.
Further reading:
Here's a step by step walk-through showing you exactly how easy it is to get your first blog online, taken from Lesson 4 of the Getting Started training: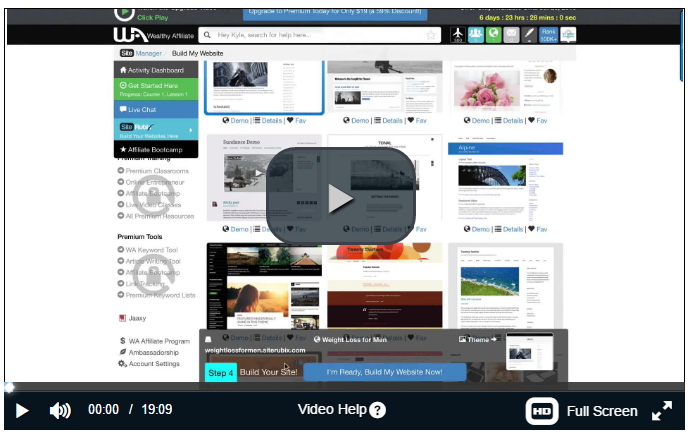 3. Understand how your blogging business makes you money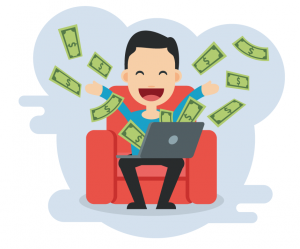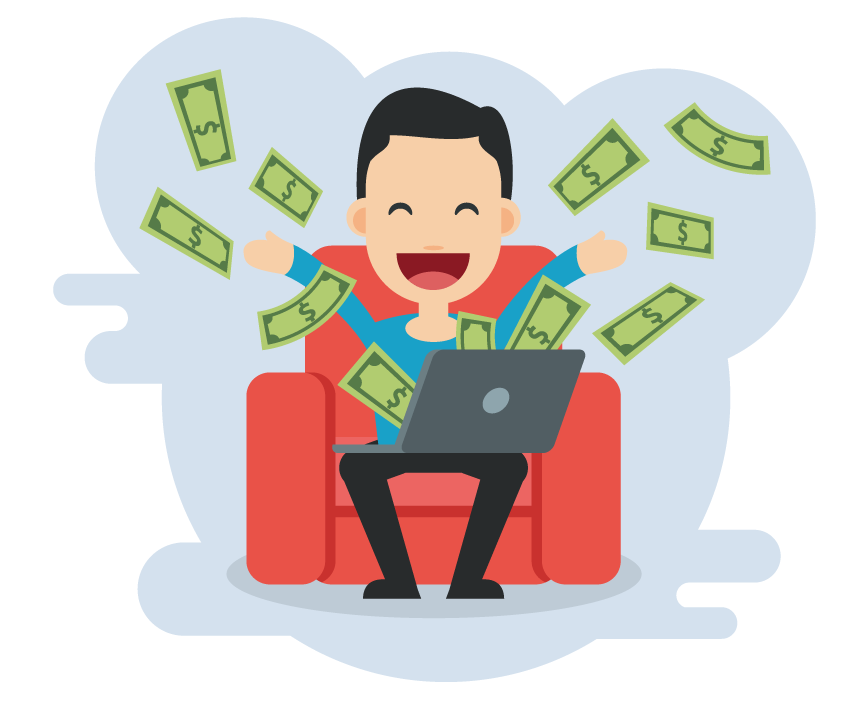 So by now you already know making money blogging doesn't mean harassing your friends and family to join up to the latest pyramid scheme.
It doesn't involve spamming your social media networks with crappy products they don't want.
Instead, a successful blogging business is built, over time, on a strong rock-solid foundation that gives you a consistent income stream that builds and builds over time.
So how do you make money with your blog?
While Wealthy Affiliate will teach you dozens of ways to make money with your blog, the main way is through the affiliate marketing business model (my favourite).
Here's a quick run-down: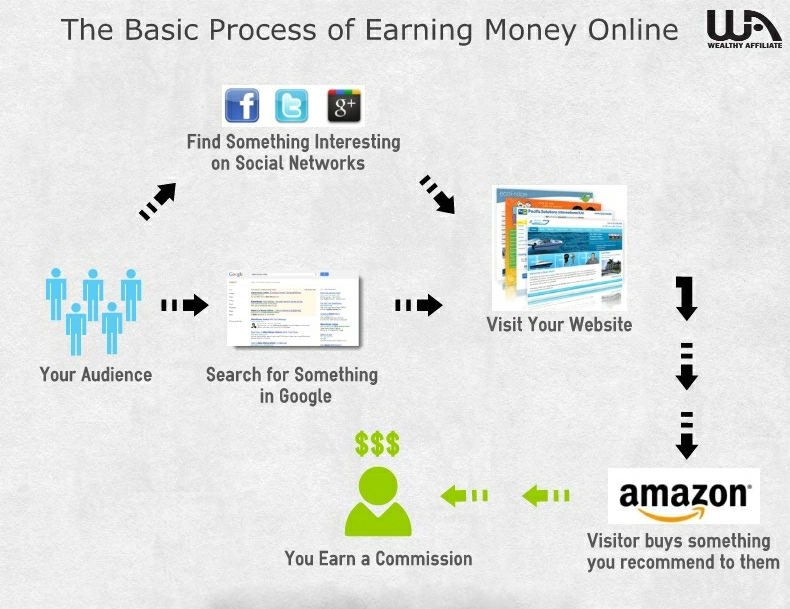 The best way to get paid from your blog is with the affiliate marketing model.
Simply put, your blog makes money when you (the affiliate) promote or recommend products or services online for third party companies (the merchants).
Let's say for example, you run a running blog (pun intended): you produce content (blog posts, images and videos) on how to increase your personal best, the best music to listen to while running, how to motivate yourself, how to eat right…
You could write reviews on the best running shoes and refer people to sites like Nike or Reebok. You could share your experience with a certain fitness tracker available on Amazon.com, link to that and you get paid every time someone takes you up on your recommendation.
There are thousands of affiliate programs online which are all free to join. You can sign up to as many as you like, they'll give you a unique link and when your blog reader clicks on this link and makes a purchase – you get paid.
The commissions affiliate programs offer vary widely from 4%-75%. If you've ever bought anything online, you've probably done so through an affiliate link.
I love the affiliate marketing model as a way to monetise your blogging business because I don't need to create my own products, deal with payments or spend my time and money on storage or shipping.
The third party site deals with all of this for you and pays you (normally through PayPal) every month.
It makes sense right?
Further Reading:
4. Write awesome blog posts/make awesome YouTube videos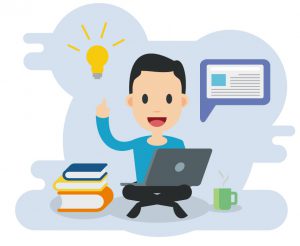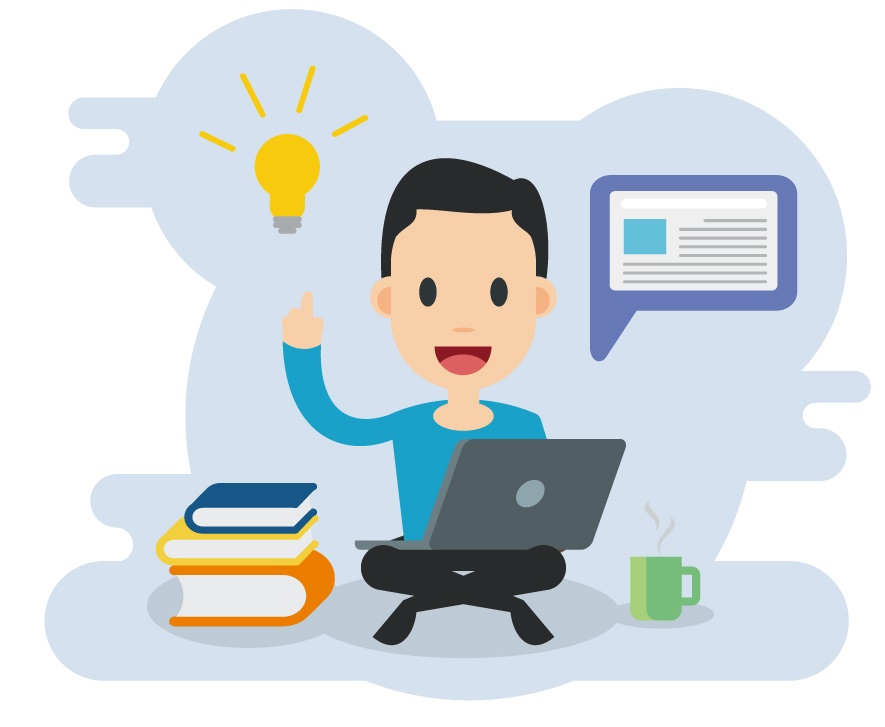 Once you've got your blog set up, it's time to start fleshing it out with high quality content.
As a professional blogger your job is to make your brain work hard to come up with the best content you can muster – content that connects, helps and inspires.
The only way to build a successful blog and brand is to be as helpful as possible. Practical, useful, value-packed content will turn accidental blog landers into loyal readers and raving fans.
Even if you've ignored all my advice thus far – gone for a free blog (God forbid), not chosen a clear subject for the basis of your blog, not invested in equipping yourself to be an online entrepreneur – you might still be able to make it work if you post awesome blog posts and videos.
I see many bloggers get obsessed with search engine optimisation – they write their blog posts crammed with as many keywords as possible in an effort to try and appease the Google algorithms.
Then they wonder why their blog isn't gaining traction… it's because they're writing for the search engines instead of writing for people.
The golden rule of successful blogging is this: help people solve problems.
Real people. Real problems. That's it. Seriously.
Answer questions people have, offer solutions to problems people are having.
What problem will your blogging business solve? Depending on your chosen niche, this can vary…
Some people's problem is boredom and so they need to be entertained.
Some people want to be connected to world events so blogs can provide latest news.
Some people feel alone so they find blog communities where they can meet people with common interests.
For The Make Money Online Blog, the problems I tend to solve are educational.
This is why you'll see a lot of my posts with headings like "The Ultimate Guide to…. for Beginners" or "Exactly How To….in 5 Simple Steps" – they answer people's questions and give solutions.
I love this quote from Joseph Sugarman:
"Each problem has hidden in it an opportunity so powerful that it literally dwarfs the problem.
The greatest success stories were created by people who recognized a problem & turned it into an opportunity."
The true secret to starting and running a successful blogging business is providing solutions to people's problems and build a business around that. It's not rocket science, anyone can do it, but it is extremely powerful.
Every time I write a blog post I'm trying to solve a problem. For this blog, I'm trying to answer people's questions about building successful and profitable blogs.
But I can also break this big problem down into smaller bite-size problems, for example:
I write every blog post with the sole aim of giving the best advice and offering the best resources and tools as I possibly can. If you do this as a blogger, the making money part of your blog will take care of itself.
5. How your blog can actually make a difference
Okay, for me this is the most rewarding aspect of becoming a blogger and where making a full-time income through blogging really shines.
Get this: through blogging you can make a difference to people's lives.
This might sound dramatic but think about it for a second: if your healthy food blog is about helping people cut out fatty, processed foods and start eating a healthier diet, what you write about will improve the quality of life for many families.
If your fashion blog is about helping curvy women feel better about themselves, you'll be helping to improve people's confidence and put a spring in their step.
That is a big thing. And your readers will remember it.
If you apply all of the training offered to you at Wealthy Affiliate and through it, build a successful blogging business based on a topic you love and are passionate about, you'll be building a platform where you can express your ideas, share your message and expertise and really help people whilst at the same time, building a growing and passive income online.
How does it ever get better than that? Seriously?
What advice would you give for starting a successful blogging business?
I'd really like to draw on the collective brilliance of The Make Money Online Blog readers here and ask what tips or hints you would give to someone on how to start a blog business and become and money making blogger? Please share your comments below.
Oh, and if you think others might find this useful feel free to share, Pin tweet or +1 this post. These flippin' things take ages to write! ?
Simon Crowe is on a mission to help as many people as possible kiss their bosses goodbye.
Take the free Commission Academy course to discover how to smash your online income goals and make your dream business a reality.