E-commerce is a thriving industry in make money online space.
Sadly, many scammers ride the tide by creating phony training like Amazing Rapid Cash, Daily Profits, and Ecom Cash Crusher.
They also create bogus software that claims to increase sales by 3x, 5x, and even 10x!
Is Slingly a hyped-up scam like them or is it legit software that delivers?
If you're just starting out in reaching your financial freedom goals by making money online, you sure want to take advantage of the best opportunities you can get your hands on.
With this review, I'll help you decide if the better choice is to grab Slingly with both hands or to drop it and leave.
When I checked out the sales video, it made me feel I'm a few clicks away from my ticket to unlimited earnings.
I'm just not sure yet if I got interested in the video because Ricky Mataka is stating amazing facts about Slingly or if he really just has a knack for marketing.
What I can tell you is this:
Building an online store can be quite challenging especially for newbies.
You have to learn the dynamics and all the means to increase your sales. Having an automation software will really help a lot in saving your bacon.
You just have to be sure to pick the right one.
Slingly Review At A Glance
About: Ricky Mataka's done-for-you eCommerce system that provides more than 20,000 products to sell, handles product procurement and management.
Price: An option of a $497 one-time pay, or a 3-month $197 pay.
Pros: Done-for-you tools make starting an online business easier and also offer a moneyback guarantee.
Cons: No product quality assurance, only available limited countries, overkill hype, large competition.
Verdict: Slingly is legit but it's not a ticket to easy money. It does provide you with thr products and tool to manage it, but you still have to work on bringing in visitors.

What Is Slingly?
Sounds like Ricky Mataka is trying to set the tone for his software to sound like the catapult to unlimited income. Or so that's what I thought about when I came across Slingly.
Being new to the e-commerce industry can mean a lot of research about technical stuff in setting up a store and traffic. You have to think about all the sales platforms you can use and picking the right products to sell. It can be really challenging when you realize there are thousands of products claiming to be the help you need.
Slingly claims to be the software that does 99% of the important e-commerce tasks to get your business up and running. It includes creating the products, sourcing them, and managing these items. So basically it promises to do the heavy-lifting for newbie online business owners.
One thing I like about Slingly is you get to know the man behind the system, he's not trying to hide behind some hired actors.
Ricky Mataka claims to be an expert in the e-commerce industry with 15 years of experience. He's also the creator of Brand Builders Academy, Sniffly, and Video Traffic Siphon. I also found out he's connected with Ecom Hacks Academy.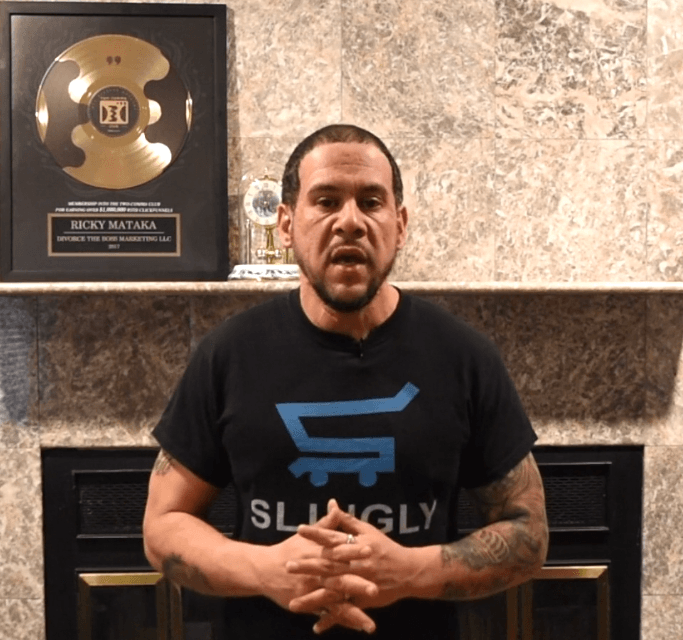 Overall, I can say he's a pretty credible guy.
How To Get Started With Slingly
Do you want to hear bad news or good news first? Uh, ok I'll start with the bad.
The bad news is, you have to fork out $497 per year to use the software. But the good news is they tried to make it affordable by doing it in 3 payments for $197.
Making money online isn't complicated…
This video will show you exactly how to get started. Tap to watch now »
What You Can Get With Slingly
Access to 20,000+ DFY designs in 32 categories
Create your own merchandise from mugs, clothing, water bottles, jewelry and more
Access to future upgrades
Access to the Facebook community
Access to Sniffly research portal
Access to boot camp training
Access to complimentary advisors
Access to "7-figure" traffic training
Instant access to drop shipping platforms like Amazon and Etsy
How Slingly Works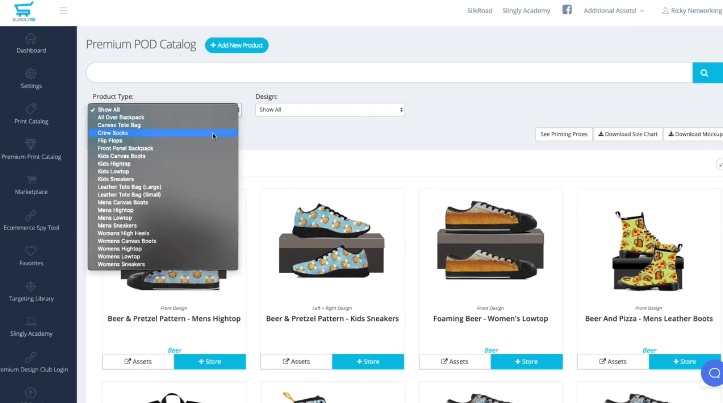 Automation
You can choose thousands of products from DFY product catalogs and with just one click you can start selling products from Amazon, eBay, AliExpress and Etsy. You're also provided with auto-fulfillment so you can start selling even without touching the product.
Store Management
Slingly also creates your own store for you using their Shopify theme and auto-generated mockups. It also comes with generated spreadsheets to make managing multiple stores as easy as one single click.
Targeting
Aside from creating your store, they also create high-converting campaign images and lets you access a targeting library where you can copy and paste audiences.
I have a little issue with this feature because this can mean all other users can access the same audiences. If I was part of that audience, I'd ignore any campaign that looks the same with other campaigns. This means the leads will remain as leads and will not convert to sales.
To make things easier for you you'll be given access to training about:
Print-On-Demand (POD) merchandise
Scaling techniques to increase traffic
How to quickly analyze reports with unique pattern methods
The zero-inventory system
Websites to get market-ready items
Techniques to find the right niche audiences
Product "must-haves"
Insider tricks to get the best prices from vendors
"Gold mine" websites
There are also "limited-time" bonus training like:
Cashflow Framework which talks about:
Traffic Flow Framework which talks about:

Traffic Strategies

Setting Up Facebook Ads Account

Large Audience Generation

Social Media Domination

Looping Strategies To Build Ads

Turning Visitors Into Sales

Nishant's Giveaway Method
That's quite a lot of things to learn about! Honestly, it can be pretty overwhelming. I actually find this a little ironic you know. If you can set up your store with high-converting products and easily land a sale, why do you need to know this much?
What I Like About Slingly
DFY Tools That Can Help Newbies Start A Business
Money-Back Guarantee
Owner Introduces Himself
What I Don't Like About Slingly
Profit Claims Cannot Be The Same For Everyone
Product Quality Cannot Be Assured
Not Available In Some Countries
Totally Interconnected With Other Shopping Sites Which Means A Large Competition
Overkill Hypes
Is Slingly A Scam?
I don't have enough reason to say it is. But there are just some things that irk me.
1. The "Top-Secret"$8,000 Worth Shopify Theme.
2. Earning Hype Overkill
3. Limited Offers
Granted, you'll have to show some proof of how much you earn and who else earns from it so you can gain people's trust. I just think Ricky went overboard with his landing page.
Literally, every portion of the landing page is littered with hype! I think more than half of the landing page is dedicated to flaunting numbers and every offer and feature is injected with hype.
He seems too aggressive in landing a sale to me. Honestly, if Slingly is really as good as what it claims to be, there will be no need for hype this much. The product can speak for itself.
Another thing, the overwhelming training. It really strikes me as ironic how they claim starting a business is as easy as a single click but when you check out the training things get complicated.
I mean really, if Slingly can do the heavy lifting for you, why carry on this weight of learning from a bunch of videos?
Unless their claim is just half-truth. Yes, they can set-up your store fast but I think they can't assure you'll get the whopping earnings as they claim it to be.
As a matter of fact, the hyped-up earnings can easily be edited.
Slingly Review Closing Thoughts
Even though quite annoyed with the hype overkill, I can say Slingly did a great job with the store set-up.
They can print and ship products, and even allow you to make your personal products complete with all the campaign materials.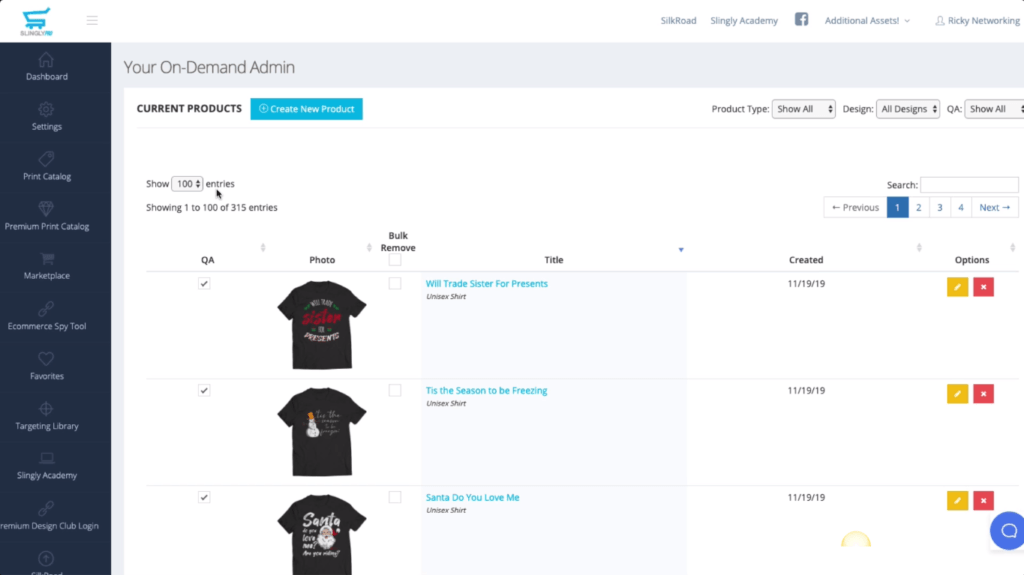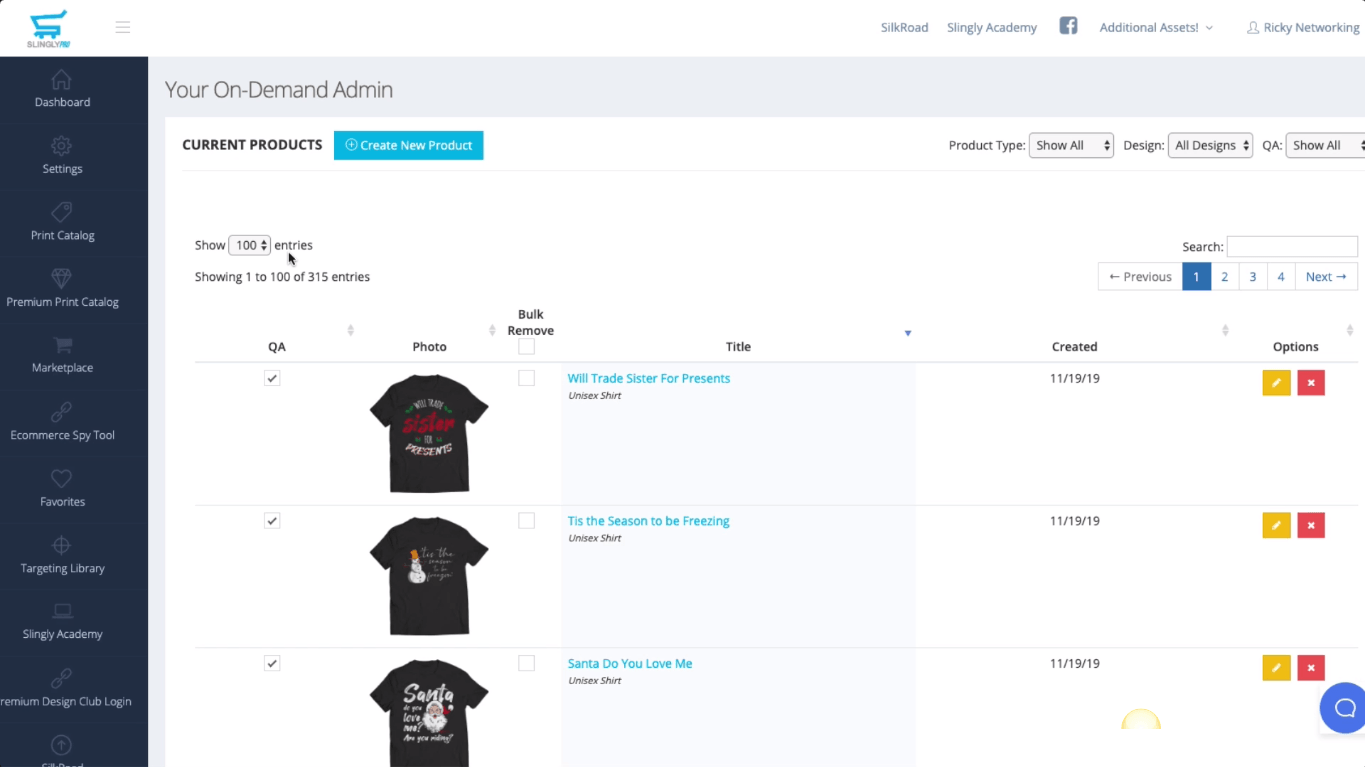 Plus the magnifying glass feature is pretty neat so you can see the product design more clearly. It's really a great help if you're just starting out because Slingly set ups almost everything for you. The downside is, it can be a little expensive.
There's are other things to consider:
1. Dropshipping products can take some time. You'll have to look for suppliers in Chine who can deliver quality products. It will be a needle in a haystack to find a trustworthy one.
2. You'll need to shed some amount for ads to drive traffic, the same traffic other users are using. At the very least you'll need to spend $5 per customer. It also means a lot of competition for the same ad space. You'll have a hard time landing a sale if that's the case.
3. Another problem is most of the products you'll be offering are the same products other users are selling. You guessed it, a harder time earning.
4. Another thing, you'll also be dealing with customer issues like refunds and deliveries. Something you won't worry about in affiliate marketing.
While e-commerce is legit and Slingly is a pretty neat software to help you out, you'll be pressured to generate sales enough to cover your software costs. Top that off with expectations postponed when you can't earn as much as what the sales page is leading you to believe.
Dropshipping will have you chasing sales all the time to cover the ad and software costs.
If you want to build a legit business online minus the ad costs, why not try affiliate marketing. It will only cost you $49 per month for training and web hosting + $13 for a domain. A lot cheaper than with what you'll have to spend in dropshipping.
With affiliate marketing, your website will generate the traffic and sales you'll need without cost. Once you've set up your website, you can earn night and day for the long-term.
No need to risk your cash upfront, no need to deal with customer service and supplier issues, and you'll only need to spend $62 per month.
If you think affiliate marketing can help you reach your income goals better than drop shipping, in-depth Wealthy Affiliate review.
How I Make A Living Online?
After years of working in call centres I finally figured out how to create a 5-figure monthly passive income stream and become financially free.
Thanks to the right training and a lot of hard work I kissed my old boss goodbye and booked a one way ticket to Thailand.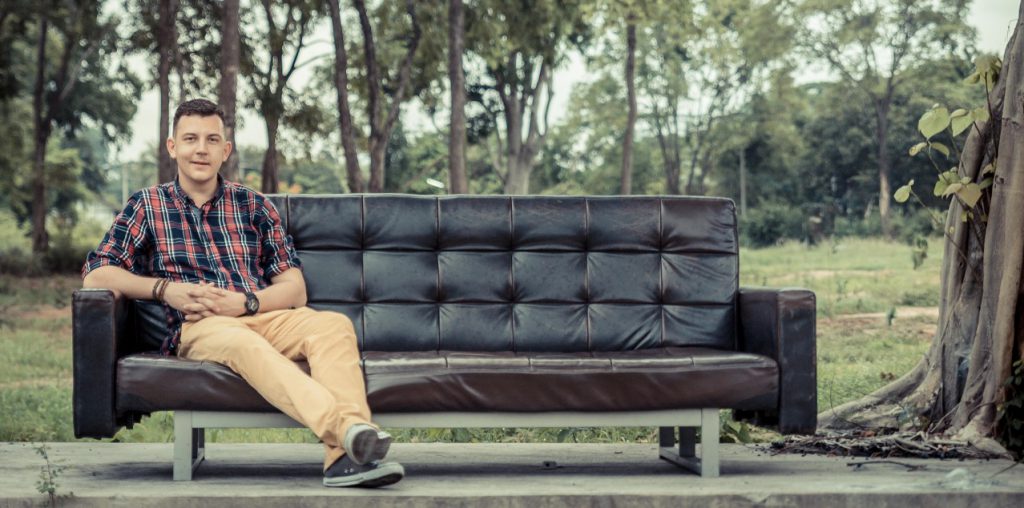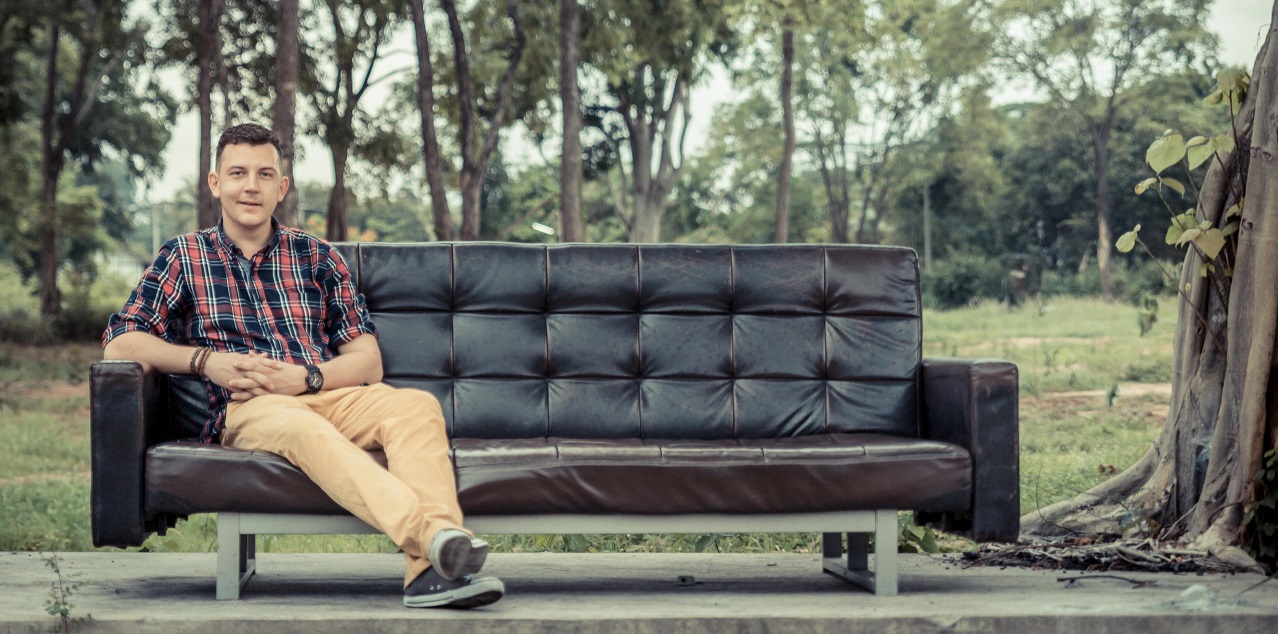 So if you're serious about building a thriving online business, click here for the exact step-by-step formula I follow.
Questions? Recommendations? Violent Reactions?
Do you think affiliate marketing is better than drop shipping? Do you need more information about affiliate marketing? Drop your thoughts in the comment section below.
Simon Crowe is on a mission to help as many people as possible kiss their bosses goodbye.
Take the free Commission Academy course to discover how to smash your online income goals and make your dream business a reality.