John Roberts talks a big talk but in this honest and unbiased Amazing Rapid Cash review I'm going to go through some of the claims and show you exactly what you're getting yourself into if you decide to buy this program.
I am not an affiliate for Amazing Rapid Cash. I am just a successful online entrepreneur on a mission to expose shameless internet scams that never work and discover the real money-making opportunities that do.
Amazing Rapid Cash Review At A Glance
About: Amazing Rapid Cash is supposed to be a "revolutionary income strategy" that gives you a loophole to online success.
Price: $97 for the membership, $1,997 for the done-for-you ecom store product which and another $97 fo technical support.
Pros: The business model is legit.
Cons: Fake stories, scammer owner, expensive, high-pressure sales tactics.
Verdict: Amazing Rapid Cash is a scam, not only because the owner is a scammer but also because this training cannot live up to its income claims.

What Is The Amazing Rapid Cash System?
If we're to take the sales pitch at face value then Amazing Rapid Cash is a new and revolutionary income strategy you can use to leapfrog your way to financial freedom.
John Roberts goes on about how he was working 60 hours a day in a deli until he discovered the 'secret loophole to online success' that takes very little effort.

Apparently, this works on autopilot so all you have to do is set up your profile, plug into his system and watch the profits roll in. He says members are making as much as $3,825 in their first month…
Sounds great, right? But would you be surprised if I told you there is no Amazing Rapid Cash system?
Because there isn't.
And what if I told you John Roberts didn't even exist either?
Because he doesn't.
Amazing Rapid Cash is nothing more than a gateway site for Teo Vee's old Ecom Club scam trying to disguise itself as a brand new, never-before-seen system.
The $97 you think you're paying for the complete Amazing Rapid Cash system is actually to become a My Ecom Club Gold member.
Why?
Because with all the My Ecom Club complaints and refund requests online, our guy Teo knows if he tells you the real program you're signing up for upfront, you'd run a mile (and rightly so!)
Can You Make Money With Amazing Rapid Cash?
My Ecom Club is a training course where Teo Vee teaches people about dropshipping and there's no doubt this can be very lucrative when done right.
In a nutshell, a dropshipper acts as a middle man between customers and suppliers, meaning that you never have to handle any of the products yourself. A customer places an order through your online store and your supplier ships it out.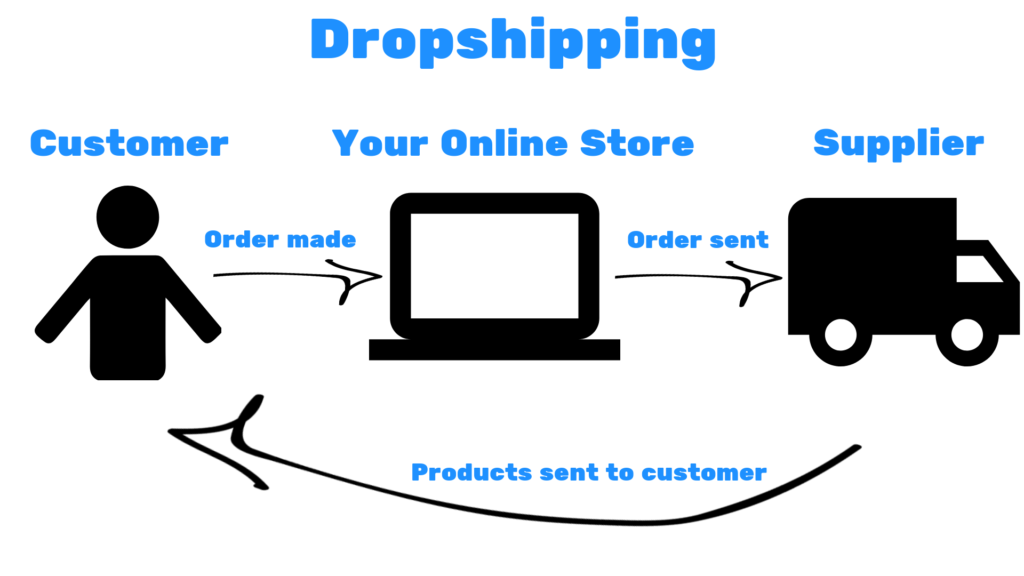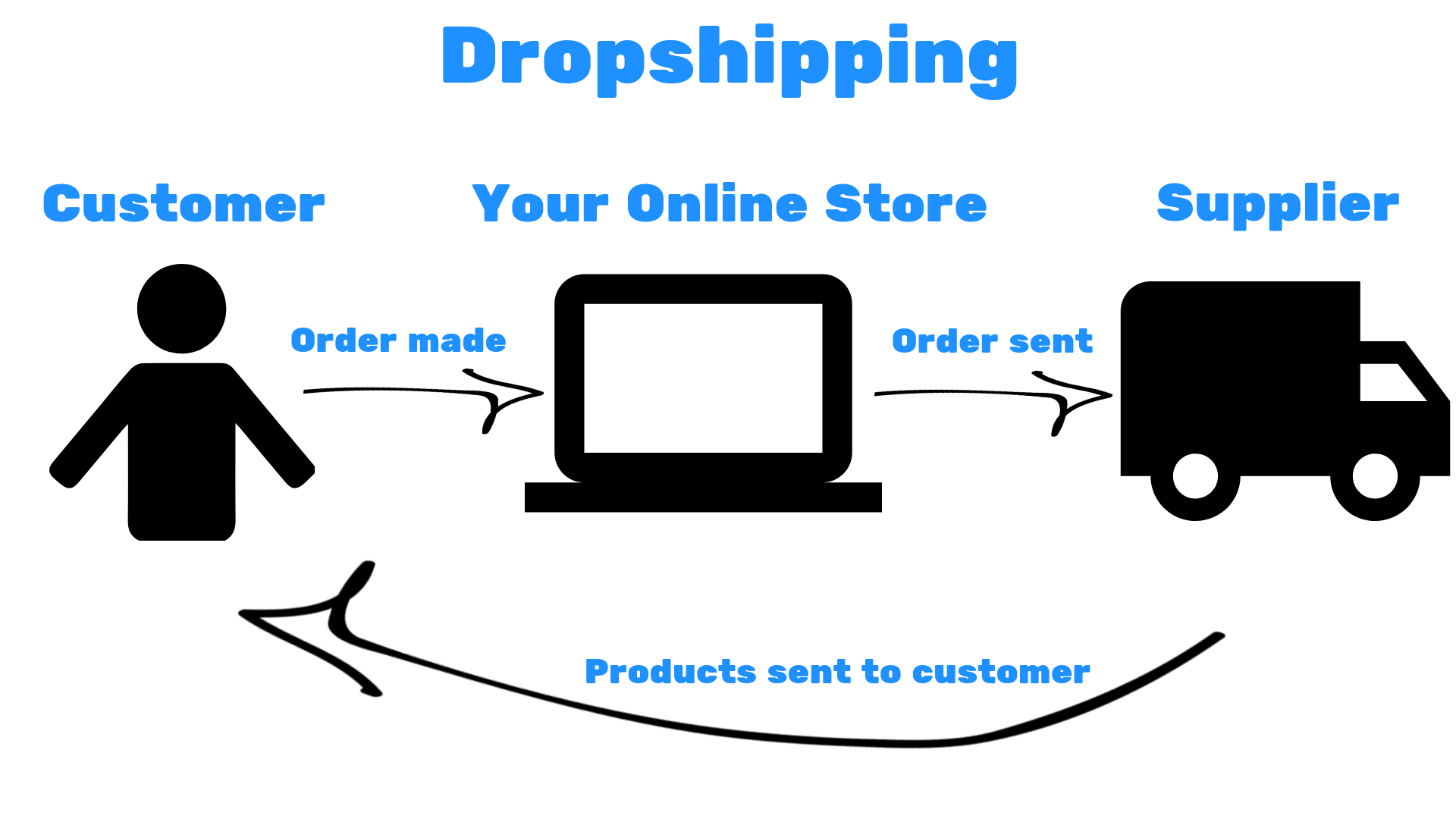 The key to doing this successfully is choosing the right products, finding the right suppliers and mastering paid ad campaigns. The only issue is you need to invest a lot of capital upfront and it's a high-risk strategy – advertising costs can quickly spiral out of control, especially you're a beginner.
This is why I love making money with affiliate marketing because start-up costs are next to nothing which makes it easier for most to build a passive income stream.
That being said, do I recommend Teo Vee's course as the best way to start out?
I do NOT.
Stick with me here and I'll show you why.
5 Reasons Amazing Rapid Cash Is A Scam
Amazing Rapid Cash is a scam and I'd advise you to stay as far away from this program (and anyone promoting it) as humanly possible.
I don't say this lightly because Teo is a talented trainer and you could learn from his dropshipping training, I just wouldn't trust him as far as I could throw him.
Here are 5 HUGE red flags you should be aware of when considering whether or not to buy this program:
1. The $97 Membership Fee Is Just The Beginning…
Paying $97 to learn how to make $1,000/day sounds like a great deal until you realise it just covers the cost of the first course.
The low starting price is like a dangling carrot designed to get you through the door so they can start selling you on their main 'Done-For-You Ecom Store' product which costs a whopping $1,997 plus $97 per month for technical support.
This type of operation is called an advance-fee scam and it's exactly what this program is.

2. Aggressive Sales Agents Squeeze More Cash Out Of You
As part of your membership, you're promised a dedicated personal assistant who will be available to guide you through the whole process.
We're told they are "100% committed to making you another success story."
Except, the more you trust these people, the more money you will lose.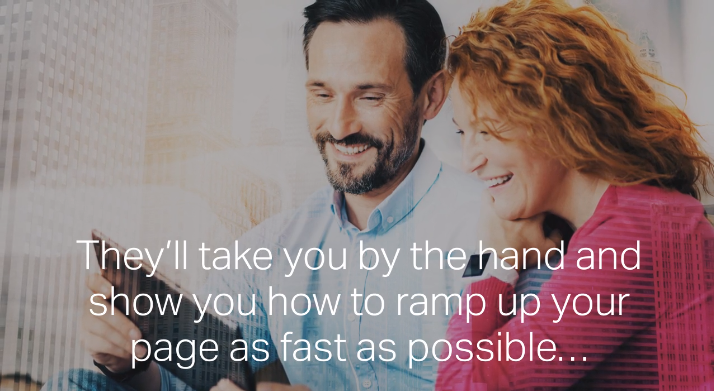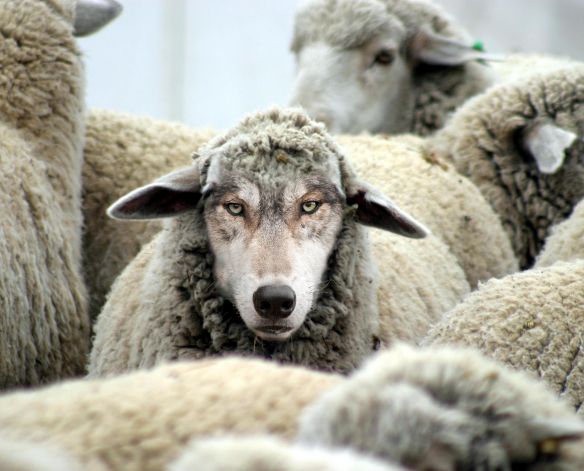 These so-called 'personal assistants' and 'success coaches' are nothing more than aggressive salespeople whose sole job it is to pressure you into buying into the $1,997 upsell and monthly payment plans.
They will call you several times a day and harass you with emails saying things like:
You owe it to yourself to invest in yourself!"
"How serious are you and how much are you willing to spend?"
"Take that step of faith and take your business to the next level!"
Before proceeding to ask you for your credit card details…
3. 93% Of Members End Up Worse Off
Remember those member's success stories you heard on the sales page? Even they're 100% fake – manufactured to make you think real people are achieving real results with this program.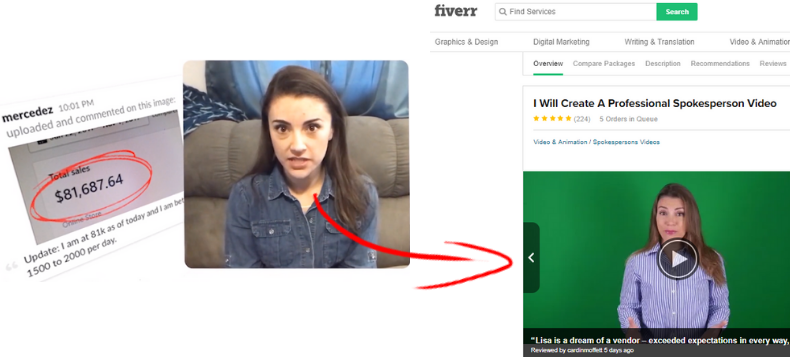 Let me ask you this:
If this was really the easy and effortless way to make money like they told us, then why pay actors to pose as members?
If they're really helping people find true financial freedom then there must be a ton of real testimonials and success stories to show, right?
Unfortunately, the vast majority of people who join Amazing Rapid Cash lose money and no, it's not because they didn't work hard enough…
Amazing Rapid Cash's very own earnings disclosure says 93% of members surveyed (138 out of 149) have generated less than $500 in sales since launching their store.
4. 'Teo Vee' Is A Notorious Scammer
Teo Vee, whose real name is Teo Vanyo, is behind the Ecom Cash Code, Countdown To Profits and Click N'Flip scams (and many others…) that dupe people into thinking they're getting a guaranteed money making system at a one-time low price but end up losing $1,000's.
The fact that Teo uses a fake name to hide his true identity should give you a good idea of how trustworthy this guy and his promises really are.
5. There's A LOT Of People Asking For Their Money Back
Teo's long line of scams have a terrible reputation online. There are tons of negative reviews and complaints from people demanding refunds. I don't want that to be you.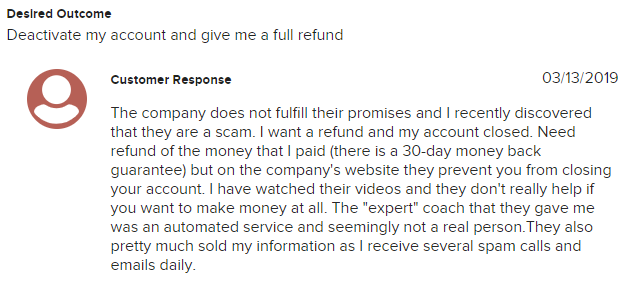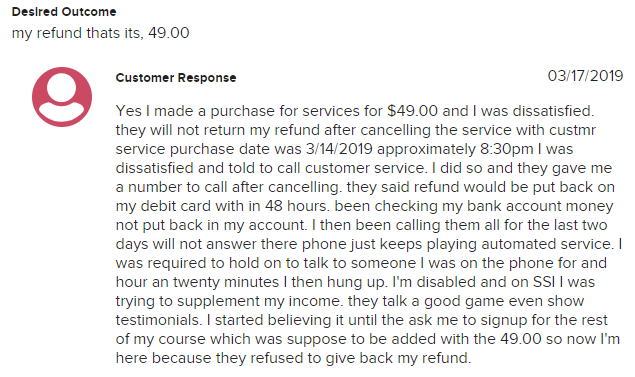 Final Amazing Rapid Cash Rating: 16/100
With misleading marketing, ridiculously priced upgrades and a high failure rate, Amazing Rapid Cash is NOT a program I can get behind.
What you need is a simple, yet effective step-by-step money making guide you can follow without all the gimmicks and hype.
You'd be far better off checking out Wealthy Affiliate's core training course to learn exactly how to create a thriving and profitable online business you can reap the rewards from for many years to come.
They don't ask you for $97, then $1,997 like Amazing Rapid Cash does. In fact, you can try out the whole training platform for free and still go back to Teo Vee's program if you think he has better training.
The choice is yours, my friend.
What Do You Think?
Now that you've read my full Amazing Rapid Cash review, what do you think about it? Feel free to let us know in the comments.
If there's something about this program you've still got questions about, scroll down and ask away and I'll do my best to help.
Simon Crowe is on a mission to help as many people as possible kiss their bosses goodbye.
Take the free Commission Academy course to discover how to smash your online income goals and make your dream business a reality.