Even though everyone knows you're never going to get rich taking online surveys, people still look to them as an easy and flexible source of extra pocket money.
Though sites like PaidViewpoint, Survey Momma and Clear Voice might give you a few low paying sites per month, you find it doesn't make a real difference to your bank balance at the end of the day.
But is Pinecone Research a scam or a legit work from home opportunity that's worth your while? That's exactly what we're going to find out in this review.
What is Pinecone Research?
PineconeResearch.com is owned by The Nielsen Company and has been around since 1998.
They've got a great track record and accept applications from the United Kingdom, United States, Canada and Germany.
As a member you'll receive 4-5 email invites for surveys per month and maybe even the occasional product testing gig.
Points can be converted to cash with options like PayPal, Visa prepaid cards and Amazon gift cards to choose from. All you need is $3 to request funds and they usually pay out within 24 hours. As the average survey pays you $3 this is pretty sweet.
They're a pretty exclusive club
Before you start getting too excited though, I should tell you this survey panel is not open for everyone and they're pretty picky about who gets in and who doesn't.
After you fill out the sign up form you'll receive an email with a link to complete your profile. You're going to need to fill out your profile with as many details about yourself as you can and submit it for the approval process.
Sometimes getting accepted can be the luck of draw, it comes down what kind of person or demographic they're looking for at that point in time.
Sometimes they're not even open to new applications at all…
Pinecone Research have the right to be choosy because they're probably one of the best paid survey sites out there on par with Swagbucks. If you do manage to get accepted you can enjoy invites to only surveys you actually qualify for and higher payouts than average.
You can apply here. If at first you don't success, try and try again and remember, always be as honest as you can when filling out your profile.
Don't fall for scammers selling Pinecone membership
Here's another point I feel compelled to make: because Pinecone Research is an exclusive club and has a solid reputation, unscrupulous scam artists have recently tried to post as legitimate staff members trying to sell you the opportunity to join.
I don't think Pinecone Research is a scam but there are definitely scammers ready to dupe you into handing over your hard-earned cash.
The bottom line is this: Never, ever pay to be a member of survey site. 
How do you make money with Pinecone Research?
There are 3 ways to make money here.
1. Surveys
2. Product testing (rare)
3. Quarterly sweepstakes
1. Online surveys
One of the best things about this site is the $3 minimum payout per survey. I've seen sites that offer you a measley $0.25 or $0.50 for 30 minutes of rigourous form filling so this is definitely higher than most.
Stick with payouts for PineCone Research and after a few months you could get given access to $5 surveys so with this site, loyalty does pay.
No more getting disqualified half way through
Getting disqualified is the bane of a survey-taker's life, thankfully with this site it's a thing of the past.
As long as you've been honest and accurate in your profile, you'll get mabe 4 surveys a month via email, all of which you've already been pre-qualified for.
Out of all the survey sites I've reviewed so far (dozens of them) Pinecone Research is the only one I've seen do this. Everywhere else you'll find complaints from users of getting 20 minutes into a survey only to be told you don't qualify and nothing could be more frustrating!
So yeah, 4 surveys doesn't sound like a lot and it's not, but at least you know going into it you're going to get paid for your time.
2. Product Testing
These are quite rare and you probably need to build up a good track record with them first, but you could be eligible to take part in their product testing.
They'll literally send you free products in the post for you to try out, products that aren't even available to the public yet and get $6 for testing a product and $3 for answering a questionnaire about the experience.
3. Quarterly sweepstakes
Every time you successfully complete a survey or product test you are automatically entered into their sweeptake competition where names are pulled out at random. The top price is $4,500 so a huge boost in earnings here if you're lucky enough to be selected.
Obviously as an income earner, this can't be relied on but still, you're in with a chance.
Note: this is open to UK, US and Canadian citizens only.
How much can you really expect to earn?
Even though Pinecone Research is a legit site, as with all survey sites, the total amount you can earn is severely restricted. I'd say at best with 4 surveys per moth at $3 a pop you can expect to earn $12 per month.
It's clear though higher paying than others, it's still not a real money maker, not even part-time. If you're just looking for extra pocket change then you'll be happy working for them, if you're looking for something more substantial than that check out my top-rated online business training here.
Pinecone Research reviews and complaints
Reviews of Pinecone Research are very mixed – SurveySay.com give Pinecone Research an A- grade but TrustPilot.com rate them a lousy 2 out of 5 star with 80% of users giving them the minimum 1 star.
It seems some people love them and others call them a scam. Here are a few of the most common complaints:
You can't expect a steady flow of surveys
We already know you get paid a decent amount for your time compared to other online survey sites, but that doesn't mean you're going to make more money. Members report an average of 4 surveys per month on average and the number is going down.
The truth is many companies are turning to new and direct ways of getting consumer feedback through social media so sites like this are starting to struggle.
The Pinecone Research app is outdated and 'glitchy'
It seems the app is in need of a major update as you'll see very quickly from the reviews on Google Play, the Pinecone Research app has almost as many negative reviews as positive one, this is clearly never a good sign.
As we're all on our smartphones these days, ideally you'd like to finish a survey as soon as you get the email invite but with this company that might not be possible.
What I like
Owned by Nielsen, a reputable company
They send you surveys you qualify for, a huge time-saver
They pay well and on time
Quick payments
What I don't like so much
They're very exclusive about who they accept (this is good and bad)
The Pinecone Research app isn't that great and needs updating
Only 2-4 surveys available per month on average
The amount of real money you can earn is limited
Should you try and join?
PineconeResearch.com is a legit online survey company and one of the best paying out there that I've seen so far, but getting your foot in the door in the first place is no mean feat.
If you manage to qualify then you can rely on it for an extra $10 or so each month but nothing more than that. Some months might only allow you to earn $3 – $6 which is nothing to shout home about.
If you are really serious about finding a way to build an online income stream for yourself then doing a couple of surveys a month just isn't going to cut it.
You'd be way better off taking that time and using it to creating an internet business. This is exactly what I did in 2014 and I now earn $6,000+ a month.
I followed a brilliant free beginners training course you might want to check out. It's got the top-notch training with community support and they'll show you how to legitimately build an online income stream for yourself.
It takes work and patience, but be persistent and the effort you put in at the start will pay you back many times over.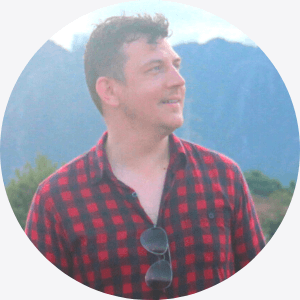 About Simon Crowe
Simon launched The Make Money Online Blog on a mission to help aspiring entrepreneurs kiss their bosses goodbye.
Get his free Affiliate Marketing Guide For Newbies to learn exactly how to make your dream business a reality.