Let's face it, 99% of paid survey sites are a complete waste of time and energy, but BrandInstitute.com are not your average paid survey site…
Though they're open to anyone, it's not for everyone.
Specifically, they're looking for medical professionals to give feedback on pharmaceutical products and take medical surveys.
So is the Brand Institute a scam or a legit way for doctors, nurses and pharmicists to generate a nice little side income?
This is exactly what we'll find out in this Brand Institute review.
Brand Institute Review At A Glance
About: Brand Institute is a Miami-based survey platform with surveys design for medical field practitioners.
Price: Free to join.
Pros: Has a good reputation, pays good for medical-related surveys.
Cons: Limited surveys available.
Verdict: Brand Institute is legit an is a good side income if you're ok with earning $30/month at best.

Brand Institute specifies in medial surveys and pay you well for your time. This is a great option if you're a doctor, a nurse, a pharmacist or paramedic and you like the idea of giving medical brands your feedback.
If you're not a medical professional then you wont find much value in signing up because there just won't be the volume of surveys you're looking for.
It seems to me that you're going to have avery hard time if you're relying on survey taking as a form of income, even if only part-time because the vast majority of paid survey sites pay far less than the minimum wage.
Websites like MySurvey, Click4Surveys and Mindfield Online rarely have surveys available, end up disqualifying you often and pay a measley $0.50 an hour.
If you are ready to start really earning and you have the passion to succeed, then check out this training program right here to find out how you can earn serious money online legitimately. This is the training that taught me to how to earn $6,000+ a month.
It will take you by the hand and guide you through building a real online business step-by-step without the hype and without the gimmicks.
What is the Brand Institute?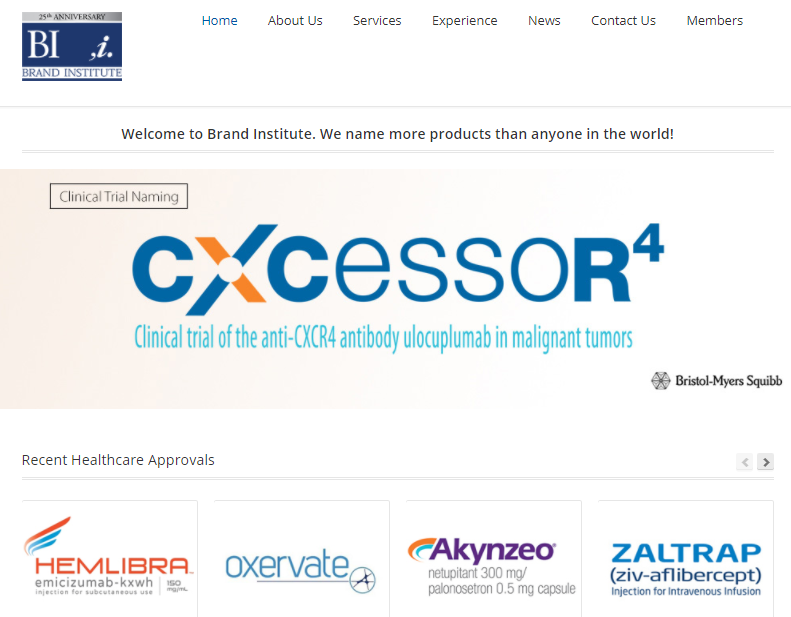 Based in Miami, the Brand Institute is the world's biggest brand consultancy agency claiming they've named "More products than anyone in the world!"
They've been around since 1993 which is a lifetime in the online world.
They work with companies like Dove, Pepsi and Sony to help them get their branding right.
Though they tend to focus more on pharmaceutical company brands and naming of drug trials. This is why the Brand Institute also founded the Drug Safety Institute (DSI) in 2004.
As long as you're over 18 you can sign up to receive online surveys from any country in the world. They currently have surveys in English, Spanish, German, Italian, French and Japanese.
How much money can you make realistically?
The amount of money you can make with B.I's paid surveys differs greatly depending on whether you're a medical professional or not. They have two main types of survey available:
Regular surveys
These pay anywhere between $2 – $5 per survey though there's not too many available (see complaints below)
Medical surveys
Medical surveys are a lot more regular and higher paying but are restricted to doctors, nurses and pharmicists only. You could get paid anywhere between $5-$30 per survey, depending on the length of questionnaire and time it takes to complete.
Brand Institute VIP program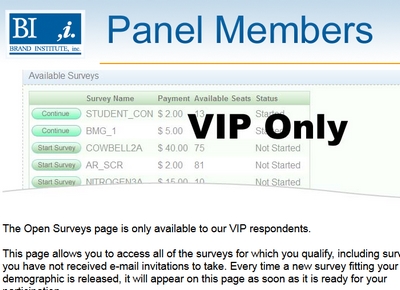 Once you've a been a member for six months and built up a good track record, you can apply to join the Brand Institue VIP program.
If your application is successful, you'll be given access to more surveys more often which pay at a higher rate.
You'll be told about upcoming surveys before anyone else so you'll get first pick.
Brand Institute reviews and complaints
They score an impressive 4.6 out of 5 star rating (out of 116 total reviews) on the Brand Institute Facebook page which just goes to show what a good reputation this company has.
It's clear the vast majority of members are very happy using the site as a side income earner. Their page is full of member's testimonials like this one:
As far as I can see, medial professionals are very happy using the site and get $15 per survey deposited into their PayPal accounts.
The complaints tend to come from non-medical survey takers. Here are a few of the most common complaints
Not enough non-medical surveys
As we know, the Brand Institute specifies in medial surveys for pharmaceutical companies so, unsurprisingly most of the surveys will not be suitable for the average man on the street.
If you're a doctor or paramedic then you can be sure to find a steady flow of side income opportunities, but if you're not, you will probably get frustrated with this site and it won't be worth your while.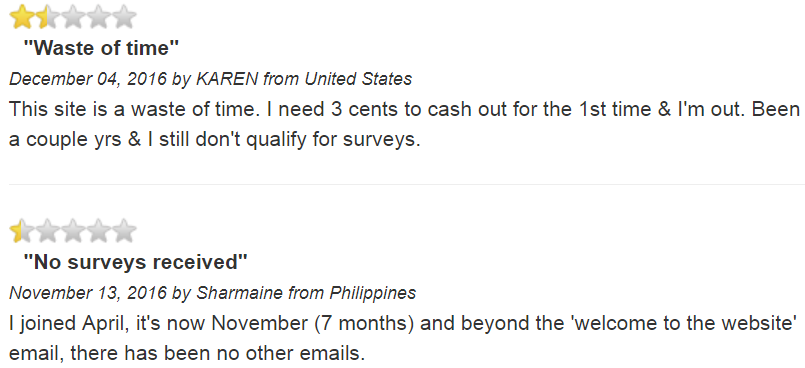 Is Brand Institute a scam? No it's legit
The Brand Institute is one of the better survey sites I've come across and at $15 an hour, definitely the best paying but of course the catch is: are you medically qualified?
If you are I say go for it! Sign up here.
If you're not, then this isn't the online survey site for you. You'll get 1-2 survey invited per month and probably won't be able to qualify for it.
If you're determine to go down the paid survey site route to earn money online then Swagbucks is definitely one of the better ones out there, through realistically you're still probably earning around $1-$2 an hour.
What I would do if I were you
If you need to build an online income source or yourself then there's no better place to start than this free beginners training course here.
Instead of wasting hours of your time trying to work towards earning $1 here and there, you'll learn how to create an internet business that can become pretty passive if you put in the work and effort to begin with.
This is exactly what I did in 2014 and I now earn $6,000+ a month and why it's my top recommendation for people looking to make real money online. It has the top-notch training, tools and community support to get you where you want to be.
Check out my top recommendation here to find out more.
Simon Crowe is on a mission to help as many people as possible kiss their bosses goodbye.
Take the free Commission Academy course to discover how to smash your online income goals and make your dream business a reality.