Survey Momma claims to be a fast, easy and smart way to get paid for sharing your opinion and boasts 1000's of members.
But what is Survey Momma exactly, how does it work and is Survey Momma a scam or legit way to get paid taking surveys?
Because not all survey sites out there are equal that's for sure…
I've given Swagbucks my highest rating for surveys for far, so let's get to it and see how well Survey Momma does.
Is Survey Momma even a survey site?
At first glance Survey Momma looks like any other paid survey site:
You're led to believe you can sign up and start making money by completing surveys, but that's not exactly how this site works…
Rather, SurveyMomma.com is what's often called a 'paid surveys aggregate site' which is made up of a list of different survey sites.
Once you sign up for Survey Momma, you're then going to have to go ahead and join dozens of different sites individually.
While this doesn't mean Survey Momma is a scam, it does throw into question why this site exists at all when you can find these sites yourself after a quick Google search.
Not only that, amongst the list of survey sites they recommend are sites I've already reviewed here on this blog and some are dubious to say the least with extremely low payouts and high account suspension rates.
For example, they promote a site called E-Poll…
In my recent Is E-Poll Surveys A Scam review I found numerous complaints against them from members saying they had to wait over 6 weeks to receive a payment.
Another site is Inbox pays…
In my What is Inbox Pays review I exposed this company for refusing to pay it's members and blocking accounts for no reason.
They also promote Project Payday Research, an outdated site with no surveys available.
What I'm trying to say is the sites you're being recommended are not exactly reputable sites. This is hardly reassuring.
The only reason a site like this would exist is to make money off of you by sending you to a dozen or so different sites and making a commission every time you do, regardless of whether you make any money or not.
Why is MommaSurveys.com directing people to a phishing scam?
I decided to try and join one of these sites but something very strange happened…
When you click on 'Learn More' or "Join Now', my internet browser throws up this error message.
You'll have to excuse the Thai writing as I'm writing this review in Thailand right now but basically it says something to the effect of "This webiste may be a phishing site".
Here's a phishing definition according to Microsoft.com:
"Phishing email messages, websites, and phone calls are designed to steal money.

Cybercriminals can do this by installing malicious software on your computer or stealing personal information off of your computer."
This is serious cyber criminal activity and I have no idea why Survey Momma is getting involved with these phishing scams. Some people say the site has been hacked into
I decided not to put myself at risk by clicking through to see what was at the other side and I highly recommend you don't either.
Survey taking pays you less than $1/hour
There's one more problem I have with taking surveys online as a way to generate an income and that's that they often exaggerate how much money you can realistically make.
Survey Momma even states in the FAQs section that you even if you signed up to all of their recommended sites (10 in total) you could only expect 2-4 qualifying surveys per month.
How can you make anything close to even a part-time income doing that?
Who wouldn't like the idea of filling out simple surveys for easy cash in their spare time? It sounds straightforward enough and since Survey Momma and other sites like it are free, what do you have to lose?
But here's the deal:
You can earn a few cents here and there but not very much when you consider the sheer volume of sites you'd have to join to get a decent number of surveys, signing up for each one and getting half way through surveys to find out you don't qualify for only when you get half way through.
When you sit down and factor all this in, you're working for an average $0.25 – $0.50 an hour maximum. If you're prepared to work for a fraction of the national minimum wage then maybe survey sites are a good fit for you.
Is Survey Momma a scam?
No, but it's not a paid survey site, rather a list of survey sites and when you click to join them you're sent to an illegal phishing site.
In short: SurveyMomma.com may not be a scam, but they are sending you to a scam site which puts your identity and finances at risk.
If you're looking for how to make serious money online, do me a favour and forget all the silly surveys sites.
Even if you invested 10 hours a day filling out mind-numbing questionnaires, you'd be lucky to make $10. Sure, you can earn a little extra here and there, but there are far better, more reliable ways to earn money online. I
In 2014 after being scammed so many times, I decided to learn how to create and build a real internet business for myself.
Today I make more than $6,000 per month and I've left my sleep English village for a good life in the tropics.
So if you're serious about building a real online income stream then click here for the exact formula I followed.
Yes it takes work to start, but the earnings potential is enormous and it's definitely worth it in the long-term.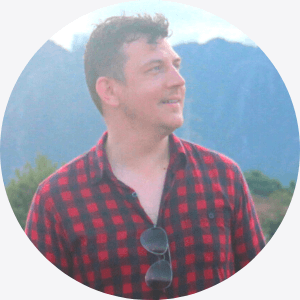 About Simon Crowe
Simon launched The Make Money Online Blog on a mission to help aspiring entrepreneurs kiss their bosses goodbye.
Get his free Affiliate Marketing Guide For Newbies to learn exactly how to make your dream business a reality.