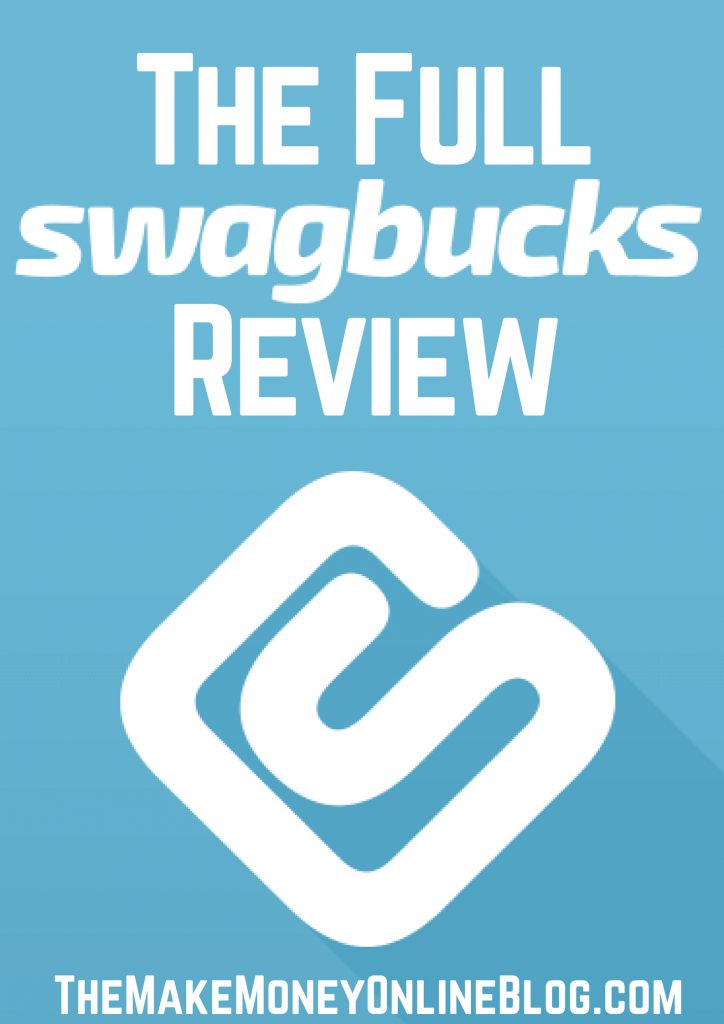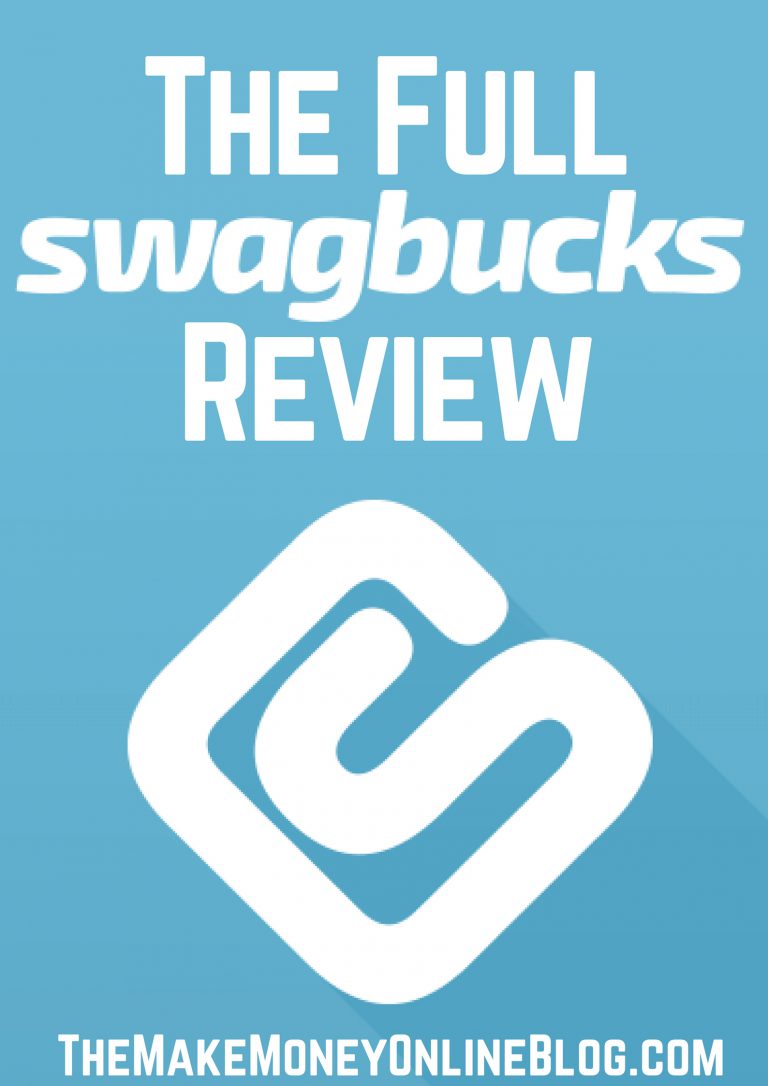 Tons of people look to paid survey sites as a way to earn extra cash online and after reviewing dozens of them, I have to say Swagbucks comes out on top.
Most reward sites have a ridiculously low work vs. reward ratio so it's hardly worth investing your time, but Swagbucks is the highest paying of them all.
The Swagbucks review 2021 is about helping you get the most out of Swagbucks.
Here and now I'm going to show you what Swagbucks is and how they work but most importantly, what you can do to use your time in the best way possible.
First things first, if you haven't already created your free account you can do that here.

What Is Swagbucks and How Does It Work?
Swagbucks launched in 2008 but it's already the biggest free survey and rewards site out there – by far.
They've been recommended in Forbes and Reader's Digest as a new and simple way for people to earn extra money online for doing simple tasks.
But this isn't why I recommend them, Swagbucks has the highest payout rate in the industry and unlike most survey sites, you don't have to worry if you're going to get paid out or not.
What I'm saying is: Swagbucks is safe and legit.
They're way more than a survey site too, you can earn rewards by watching videos, searching online, signing up for free trial offers and referring your family and friends.
Just 20 minutes a day for a month is about all it takes to earn an extra $100 per month.
They are available in the UK, US, Canada, Australia, Germany, Iceland and India as long as you're 13 years of age or older.
The minimum $5 payout is very low, unlike other survey sites where people just give up before getting anywhere close to the threshold. You can choose to redeem your points, known as Swagbucks, via online gift cards or cash deposited directly into your PayPal account.
If you're brand new to Swagbucks, check out this quick video:
A few fun facts:
Swagbucks have paid out a phenomenal $120 million (so far) since 2008.
Swagbucks have over 10 million members, over 300,000 Twitter followers and nearly 2.5 million likes on their Facebook page.
Swagbucks.com is ranked in the top 600 websites in the world and ranked in the top 200 in the United States.
Swagbuck's most famous members include Kanye West And Maroon 5.
The 6 Best Ways To Make Money With Swagbucks
So as I said in the beginning, Swagbucks is more than just a survey site and there are a dozen or so ways you make money.
Some ways are better than others in my opinion so let's take a look at some of the most rewarding ways to make money with Swagbucks:
1. Get Paid To Shop

Over 1,500 retailers have joined up with Swagbucks which means you can get up to 10%-20% cashback in some cases from the likes of Expedia, Amazon and Walmart.
Obviously, you need to be careful here – spending money to make money is not exactly making money!
But if you're booking flights and hotels already or you do your weekly shop at Walmart then it makes good sense to earn cashback to do pretty much what you're already doing.
3% cashback when you book a $600 flight is pretty decent.
Similarly a 3% cashback on your daily Starbucks coffee or 8% cashback every time you buy your protein from Bodybuilding.com amounts to a lot over the course of a year.
Bonus tip: During the new year or black Friday sales the amount of cashback you get often doubles (and can even triple) so it's worth checking out the offers before heading out to the shops!
2. Get Paid To Take Surveys
As soon as you're signed up, you'll see surveys in the member's area as well as email notifications.
The payouts are pretty good at around 50 Swagbucks for 3 minutes of your time.
Depending on your family background, current household income and so on, you'll find most surveys ask your opinion about a company's products or what you think of a particular ad campaign.
You'll know how many Swagbucks points you'll be rewarded and the time it should take you to complete beforehand, obviously the longer the survey, the more you get paid.
It's always worth being as honest as you can in the pre-qualifying surveys so that you're not hit with being disqualified halfway through a survey further down the line.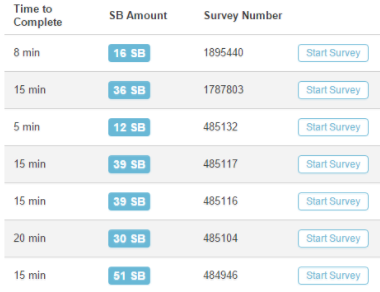 3. Get Paid To Watch Videos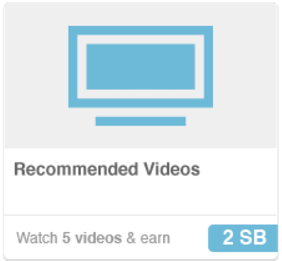 I watched a 1-minute advertisement for 2 SBs – it's not a whole lot but it's very passive and it's literally getting paid to watch funny commercials.
To make it easier Swagbucks have playlists you can just play automatically.
Again, you're not going to become a millionaire doing this but it's very easy to earn extra points for doing next to nothing.
4. Get Paid For Free Offers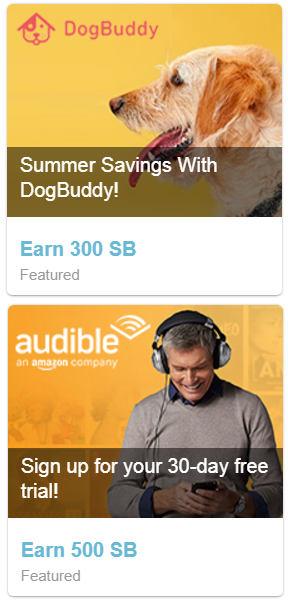 Have you always wanted to sign up to Audible.com but never got around to it?
Swagbucks give you a way of earning SB for signing up to free trial offers from well-known brands.
This could be anything from registering for a free credit report with GiffGaff or requesting free samples of products.
It's quick, it's easy and there's a lot of Swagbucks points up for grabs.
Just remember to be organised and cancel the free trial if you don't want to continue!
5. Get Paid To Search
How many searches do you do a day, a month, a year?
You can anywhere between 2 and 50 SBs for any given search so why not earn a few points for doing what you normally do and make Swagbucks your default search engine.
It's powered by Yahoo and Bing who are my preferred search engine anyway.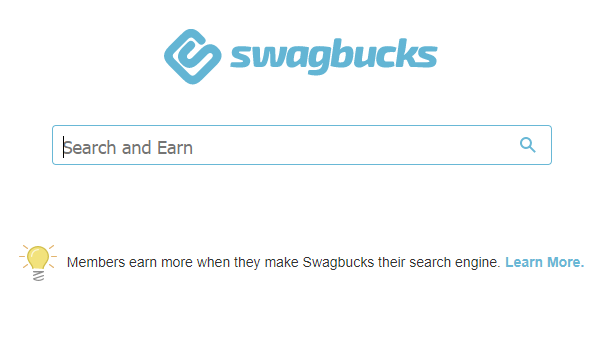 6. Refer Your Friends And Earn 10%
This is by far the best way to make money with Swagbucks (and my favourite!)
Once you sign up you'll be given a link you share on Facebook and Twitter or email out to your list of contacts.
You can earn 10% of whatever your friends and family earn on Swagbucks – for life. So if your buddy earns 1,000 SB a month, you'll get 100 SB just because you signed him up.
The amount you can earn with this is limitless – let's say 10 friends signed up:
10 friends x 1,000 SB = 10,000 SB a month
Times that by 12 months and you've gone and got yourself a very respectable 120,000 SB per year for doing nothing extra at all except giving the people you know a free and easy way to make money online.
It doesn't get much better than that 🙂
I think aside from their generous payouts, this is the reason why Swagbucks have grown so popular so quickly.


Is Swagbucks A Scam Or Legit And Do They Actually Payout?
I can tell you Swagbucks is legit. As far as paid survey sites, Swagbucks is by far the best I've seen – and trust me, I've reviewed A LOT.
Here's a video from a (very) happy Swagbucks member who's just received his gift cards proving Swagbucks really do pay you:
How Much Is A Swagbuck Worth?
Well, it really depends on what gift card you choose and how much you redeem…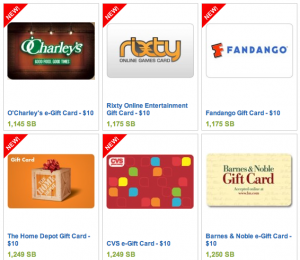 For example, a $3 Amazon gift card is 300 SB but the $25 one is only 2,200 which saves you 300 SB to go towards your next one.
For cash paid into your Paypal account, the minimum SB is 2,500 for $25.
So I guess it's up to you, whether you're a regular shopper on Amazon or if you're like me and prefer to have the money in your bank account so you can use it for whatever you like.
5 Tips On Getting The Most Out Of Swagbucks
I want you to get the most out of the time and effort you put in, so here a few tips to help you maximise you Swagbuck earnings…
1. Avoid the sweepstakes
I know, I know you could win huge cash prizes but let's be honest – your chances of winning are miniscule and you're spending SB everytime you play.
Plus for me, I always like to know what I have to do and how much I'll earn – with sweepsakes you're pretty much gambling with your Swagbucks currency, so unless you're feeling especially lucky one day, my advice would be to cut these out and use your points to cash out instead.
2. Don't waste time with the games
Yes you can play the games for free and earn SB but I've found the games to be the lowest paying task overall and for me, I find the time you have to put in does not justify the 2 SB you can earn.
I guess it determines what you're looking for, but if you're not too fussed about earning as many points as possible and you enjoy playing games with a small side benefit then no worries.
If you're using Swagbucks purely to make money however, then takign surveys or completing offers is a far better use of your time.
3. Take a closer look at the offers available
Some of the offers are better than others and it's worth looking out for the best deals. Take the Audible membership for example: you sign up for 3 months through Swagbucks at $1 the first month, $1 the second month and then $14.95 for the third. In total you've just paid $16.95 for a 3 month subscription.
But Swagbucks pay you 800 SB just for signing uo and then another 1,700 SB after you've paid the $14.95 – that's a 3 month free subscription plus $25 worth of SB which leaves you $8 better off then when you started.
That works out pretty well in my book!
4. Set the Swagbucks search as your default
Swagbucks give you the option of making their search your default search engine within your web browser.
As I mentioned before, this is just the Yahoo search engine so if you're already using Yahoo or Bing search then it makes perfect sense to do this and see how many points you can accumulate in 30 days.
5. 20 minutes a day for a month is better than 12 hours one day
With the Swagbucks it's the small, recurring things you do that mean you accumulate SB quickly. Every day you'll get an email with surveys you qualify for and 3-4 videos you can watch on autoplay.
It's worth checking the site regularly for available offers, especially before booking a holiday or making any big purchase because the potential for savings is huge, sometimes more than 10%.
Let's be clear:
Swagbucks is not going to turn you into a millionaire.
But be consistent and this can be an easy way to make some welcome extra cash as a side income. All you need is a phone or laptop and an internet connection and you're good to go.
I hope you found this Swagbucks review helpful and I wish you all the best as you start collecting those Swagbucks points, gift cards and extra cash!
Let me know how you get on, I'd love to hear from you! 🙂
Do you have any questions about Swagbucks or anything you'd like to add to the review?
Let us know in the comments!
Simon Crowe is on a mission to help as many people as possible kiss their bosses goodbye.
Take the free Commission Academy course to discover how to smash your online income goals and make your dream business a reality.