I've reviewed a lot of survey sites lately that sell people on the idea making money online can be quick and easy and requires no effort.
As someone who makes a full-time living online, I can tell you this is simply not the case.
Sure, anyone can earn a real income online but it takes dedication, commitment and a lot of hard work.
But are taking online surveys a good way to make money online and is Clear Voice Surveys a scam you should avoid, a legit work from home opportunity or a waste of your time?
Right off the bat, let me just say I'm not affiliated in any way to Clear Voice Surveys and unlike a lot of the reviews out there, I don't get paid whether you sign up or not.
This is me giving you my honest opinion to help you avoid the scams and time-wasting programs so you can just get to the online opportunities that get results.
What is Clear Voice Surveys?
ClearVoiceSurveys.com is survey site that was launched in 2006 which says you can receive rewards for taking online surveys that are easy to complete.
Unlike other survey sites, Clear Voice surveys don't give you the option to cash out using PayPal. Instead, you can request an Amazon gift card once your balance reaches $5, or have cash via Payoneer once you reach $10.
I like the fact they don't use a useless points system though like sites like EarnHoney and Vindale Research. Instead, you just see your real dollar amount balance.
Before we get into the rest of the review, here's Clear Voice Surveys' own promo video to give you a brief overview:
Obviously most people don't care about the "giving their feedback and opinions" part and just taking online surveys to make money! Because let's be honest here, we've all got bills to pay and things we're saving for.
So can you really make decent money with Clear Voice Surveys or is it just a waste of your time and effort working for next to nothing?
I decided to sign up so I could see for myself…
Clear Voice Surveys review
First things first, I needed to create an account.
I chose the "Sign up with Facebook" option and was redirected to this screen where I needed to just fill out my address, date of birth and tick the box to say I'm not a robot, then submit. Nothing too out of the ordinary.
Then I was asked if I wanted to refer a friend. At this point I'm just looking to see how many surveys are available and what they pay per survey so I exited out of this and went to the surveys section.

I went to the survey panel and saw an error message. At first, I thought it was telling me there're no surveys available, but actually I just needed to confirm my account. I guess I skipped that bit…
I went to check my inbox and no email from Clear Voice Surveys and requested a new confirmation email but nope, didn't get a thing. Checked my spam folders and everything.
At this point, it looks like I've hit a brick wall. I can't see the surveys without confirming my account, but with no email, I can't.
10 minutes later…
Email received and I'm on the inside.
Next I was asked to fill out my profile which involved more in-depth questioning about my personal situation, where I live and so on. Although a little more intrusive, I don't mind so much if it's going to help me get better matched with surveys in the long run.
My biggest complaint about most of the paid survey sites out there is that you get 20 minutes into an online survey then it tells you you're not able to qualify.
If answering these profile questions beforehand will save me that hassle later on then I'm more than happy to do it.
Okay I'm 30 minutes and still filling out the profiles so it is a little time-consuming, but as I say, it may be worth it if they have good-paying surveys available.
2 ways you can make money:
1. Taking surveys ($0.25 – $4.00)
I've read online where there are apparently surveys for $10 but this just isn't the case, maybe these will pop up once every few years but the cast majority of surveys will pay you between $0.25 and $1.00.
At 30 minutes each, as is the case with most sites like Clear Voice Surveys, you find yourself working for less than $1 an hour.
2. Entering Sweepstakes
Instead of getting paid for surveys you can use each completed survey as a single entry for a sweepstake. With every survey that you take, you enter sweepstakes and stand a chance to win up to $1000 in cash prizes.
Personally, I wouldn't go for this because your chances of winning are so small.
It's also worth noting it doesn't look like they have any sort of referral program right now.
Common Clear Voice Surveys complaints
1. Surveys 'screening out' half-way through
I can't think of anything more frustrating then getting half-way through a survey for the screen to go blank while it slowly dawns on you you've just wasted the last 30 minutes with nothing to show for it.
This seems a common occurrence with Clear Voice Surveys. Here's one review from SurveyPolice.com:

2. Users accounts getting suspended or blocked for no reason
Some users accuse Clear Voice Surveys of being a scam after their accounts were closed shortly before reaching the minimum $10 withdrawal balance.
When glitches happen you'd hope that customer support would be there to correct the wrong but this isn't always the case.
3. Not being able to get paid through PayPal
To be honest I was expecting this complaint to come up and it sure did, many times. I myself was shocked when I saw they didn't pay through PayPal.
Surely it's not too difficult to get this arranged?
Is Clear Voice Surveys a scam?
Clear Voice Surveys is a free to join rewards site that do pay their members on the whole and they are not a scam.
But will you make any real money doing this? No, I don't think so – maybe at best you could earn an extra $10 per month.
Sites like these lure people in with promises of fast and easy cash but it usually doesn't take people too long to realise they're working for less than $1 an hour.
Should you join Clear Voice Surveys? I think if you've got lots of time on your hands and you're happy making just a few dollars here and there then it might be OK.
Personally I would never waste my time on sites like these, especially when there are better ways to earn money online like creating a legit online business for yourself.
This is why in 2014 I started my first internet business from scratch. Today I earn more than $6,000 online each and every month. The good news is sites like Wealthy Affiliate can show you how to do this step-by-step. It's perfect for beginners and it's completely free to start.
If this is something you'd be interested in, check out my Wealthy Affiliate review here.
I hope you found this review helpful on your journey to making real money online. If you have any questions then ask in the comments below and I will get back to you.
If you've ever had any experience with Clear Voice Surveys that you'd like to share, we'd love to hear from you! 🙂
Related reviews:
– Is The Field Agent App A Scam?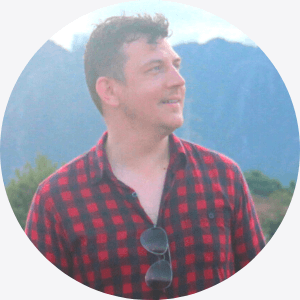 About Simon Crowe
Simon launched The Make Money Online Blog on a mission to help aspiring entrepreneurs kiss their bosses goodbye.
Get his free Affiliate Marketing Guide For Newbies to learn exactly how to make your dream business a reality.