As someone who makes a living online as a writer and a blogger, I was surprised when I came across Master Writing Jobs who say that you can make $10,000 as a freelance writer writing for other people.
So I just had to check this program out to find out if it can live up to its big promises.
Is Master Writing Jobs a scam or a legit way to launch your writing career?
So far Write To 1K is the best course I've come across when it comes to learning how to become a freelance writer.
How will Master Writing Jobs compare?
Let's find out.
What is Master Writing Jobs exactly?
MasterWritingJobs.com is a site that was launched in October 2016 that says if you pay $34 you'll be earning your first paycheck as a freelance writer in 30 minutes.
Master Writing Jobs say they can give you the step-by-step training and access to hundreds of job opportunities where you can become one of the highest paid writers on the internet, earning up to $10,000 per month.
The person behind this latest work from home opportunity (and all we know is he's called James) calls Master Writing Jobs a "groundbreaking system" where there's "hundreds of jobs available but not enough writers."
So what's the catch?
While the site and animated promo video is great all giving you false expectations, it fails to deliver.
In truth, the Master Writing System is nothing more than a $34 eBook with the same old usual advice you can find anywhere online, most of it is completely unrelated to working as a writer.
And the so-called 'jobs database' is just a page with links to online content creations sites that are free to join like Upwork and iWriter. I don't see why whoever put this together is charging $34 for this.
But this isn't my only issue…
MasterWritingJobs.com uses the same tactics I've seen on many fake work from home sites, like:
1. Fake scarcity tactics
In typical scam-like fashion, this site tries to pressure you into buying the $34 e book by saying there's only a limited number of them available.
Of this isn't true but it is a common thing with make money online scams where they like to add a sense of urgency to get you to buy in quick.
2. Fake media endorsements
On the top of masterwritingjobs.com you'll see the logos for CNN, NBC, Fox and Forbes. After searching all of these sites there's no mention of Master Writing Jobs whatsoever.
This is clear deception by the website owner to make themselves look more credible than they actually are.
3. Fake testimonials
Scroll a bit further down the site and you'll come across half a dozen testimonials supposedly from happy members who are earning in excess of 70k a year after getting access to this system.
The only problem is these are completely fabricated…
Again, do a quick Google image search and these images are stock images used all over the internet.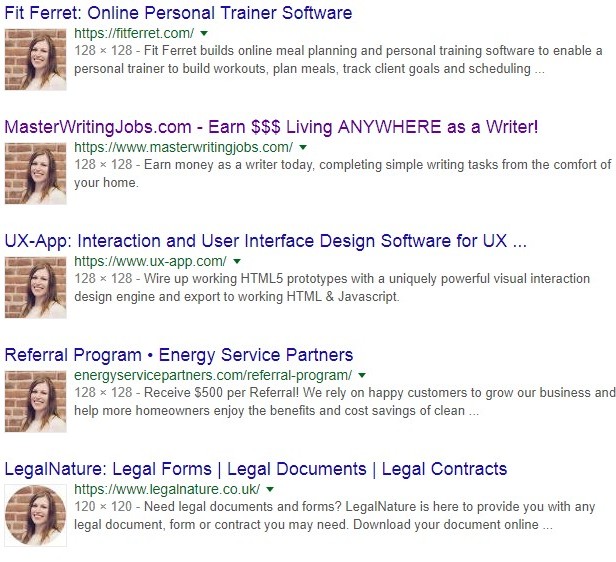 If Master Writing Jobs was legit, they'd be able to show us real proof of member's success but of course they can't…
Master Writing Jobs Don't Stand By Their 60 Day Money Back Guarantee
However, there are hundreds of angry complaints on sites like BetterBusinessBureau.org and ReportScam.com left by users who tried to get a refund as soon as they saw what little value there was in being a member.
Here's just a couple of examples so you can see what I mean:

What others are saying
Just in case you needed further proof Master Writing Jobs is not all it claims to be and just so you know it's not just me saying this, here's a few more reviews I've found on the web:
"I spent perhaps 30 minutes tops, researching Master Writing Jobs to see what I could learn. And it wasn't tough to see they weren't a good value, even at their current 'sale' price of $34 for lifetime access."
MakeALivingWriting.com
"Master Writing Jobs is definitely a scam. I recommend that you stay away from it at all cost. The chances of you losing money are much higher than you make a dime.

Although $34 is not really a big sum, it nevertheless is still a scam for the simplest reasons of giving everyone fake promises.

$2,000 to $10,000 every month? Yea right…"

EveryoneCanMakeMoneyOnline.com
"This is one program that won't teach you how to become a successful freelance writer. Far from it! The only thing that it will do is help make money for the owner of the website and nothing more.

With a cost of $34 just for you to find a job, it is not even worth the investment."

MakeRealMoneyOnlineFree.com
Is Master Writing Jobs a scam? Yes in my opinion it is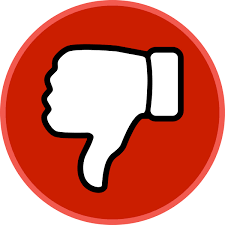 I don't like to label a program or training course a scam unless it's fully justified and in this case I think it is.
With the inflated and over exagerrated earnings claims, fake testimonials, the huge number of complaints and the fact that Master Writing Jobs don't stand by their own refunds policy all indicated to me this is a scam.
Update: As is always the case with scam sites, Master Writing Jobs has now closed it's doors to new members and has been replaced by the Writers Work scam.
Here's the deal:
You just don't need to pay anyone to become a freelance writer. End of.
You can find freelance writing work at sites like Upwork.com, iWriter.com and TextBroker.com – there I've just given you a 'jobs database' for free! 🙂
You can also check out these 12 iWriter alternatives.
All the sites I've just given you are completely free to join and you can immediately start browsing writing jobs. Most sites let you select the types of topics you want to write about and what your minimum rate is.
You may have to lower your price initially until you get more of those all-important 4 and 5 star ratings but as you build up your reputation you'll be able to start charging more.
Interested In Making A Full-Time Income On Your Own Blog?
Becoming a freelance writer can be great for getting some experience under your belt and giving you cash flow, but if you're interested in writing for yourself full-time for a business you own, then keep reading.
While I used to write for other people's blogs, I now only write for my own. As well as TheMakeMoneyOnlineBlog I own a website about church growth and leadership and another site about learning a second language.
I only start blogs and write about what I'm genuinely interested in and passionate about. If you'd like to learn how to create a website business of your own then I honestly think you'll love the training at Wealthy Affiliate.
It teaches you how to use your writing skills to become your own boss through launching a website, getting traffic from the likes of Google and Pinterest and then monetising your site so it generates an income for you all year round.
3 years ago decided to try out Wealthy Affiliate out as a free member because I didn't just want to replace my full-time job with another job where you put the work in once and get paid once.
I wanted to become an online business owner where I put the work in once to write an article and get paid time and time again. This is the new semi-passive way to earn money on the internet as an online entrepreneur.
It's up to you whether you want to focus on building one blog into an authority site or manage a portfolio of blogs on different topics you're interested in.
Check out my Wealthy Affiliate review here to find out more.
What Do You Think?
Did you sign up to the Master Writing Jobs membership? Please share your experience with us in the comments below.
If you have any questions at all about how to make a full-time income though free-lance writing or becoming a full-time blogger then get in touch with me and I'll be more than happy to help.
Simon Crowe is the founder of The Make Money Online Blog and is on a mission to help as many people as possible kiss their bosses goodbye.
Get his free Affiliate Marketing Guide For Newbies to learn exactly how to build a real income online and make your dream business a reality.