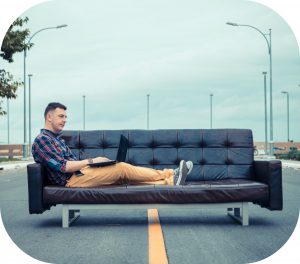 Here we're looking at what is blogging and how to make money with it?
I started blogging with no idea of how to make money with it.
Making money wasn't even on my mind if I'm honest…
I just saw it as a good way to talk about my interests (I like to talk a lot!)
But there's a world of difference between blogging as a hobby and blogging as a business. (More on that in a second)
I only learned how to combine blogging with making money in March 2014 when I accidentally stumbled across a training website and community called WealthyAffiliate.com.
I created a free starter account and started going through their training courses. They gave me two free websites so I could experiment with what I was learning and see the results.
My breakthrough when I made my first sale just 2 weeks later. I made a lousey $1.20 but I didn't care – everyone in my house was sleeping and there I was dancing aroud my bedroom in my pyjamas.
I shared my success story with the Wealthy Affiliate community…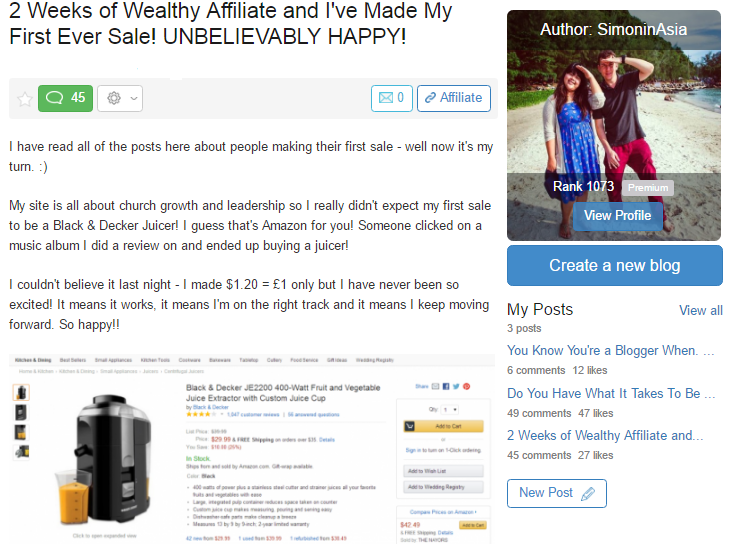 I was ecstatic because though I was following the training, I was naturally very skeptical, but I was also desperate so I kept going.
That first $1.20 proved to me what I was doing was right and I saw my whole life before me change before my very eyes and I just needed to keep going…
I made more sales more often; what started out as a slow trickle grew into a daily and consistent flow of sales. My income grew and grew. Money was being deposited into my PayPal account on a monthly basis – and as I scaled up what I was doing, the money grew with it.
What happened from there is a complete life change – I transitioned from quiet village life in England to the life of my dreams living and travelling around south east Asia.
Why does this matter?
Because I make money blogging and you want to do the same.
So what is a blog exactly?
Simply put, a blog is a website where you can write about any topic that interests you, build a readership who trusts your advice and if you learn how to monetise your blog, it can be a full-time business.
A blog can inform and educate, entertain, trigger conversation and change the way people think. A blog is an online platform for you to express your creativity, share ideas, educate, entertain, trigger conversation, change the way people think. They're a way to build relationships with people and give you 24 hour access to an international audience.
Blogging is a tool to talk about your passions, hobbies and interests, make money doing it and help make a difference in people's lives – it doesn't get much better than that.
And the cost of starting an online blogging business? A lot lower than you think.
What to blog about to make money?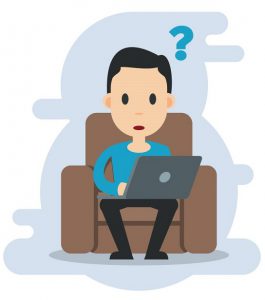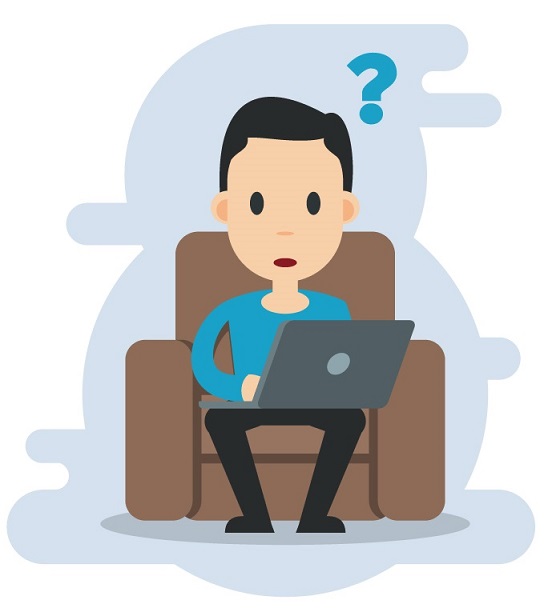 You can make money blogging about absolutely any niche or topic because there are billions of people searching Google everyday.
Once you've made the decision to start a blog to make money, choosing what to start a blog about is the next step.
The best way to come up with ideas for your website is to think about your passions, hobbies and interests. Think about the problems you could help people solve.
Here are 10 untapped money making website niche ideas.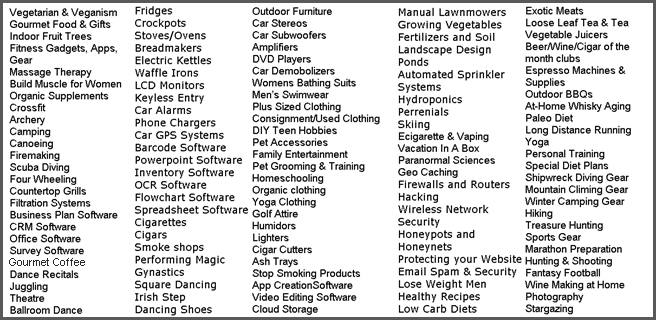 You can turn almost any topic idea into a proftable niche website.
If you sign up to my 10 day Online Business Builder course I'll help you to choose niche that's best for you.
How to make money blogging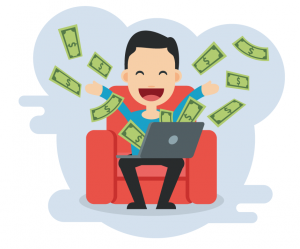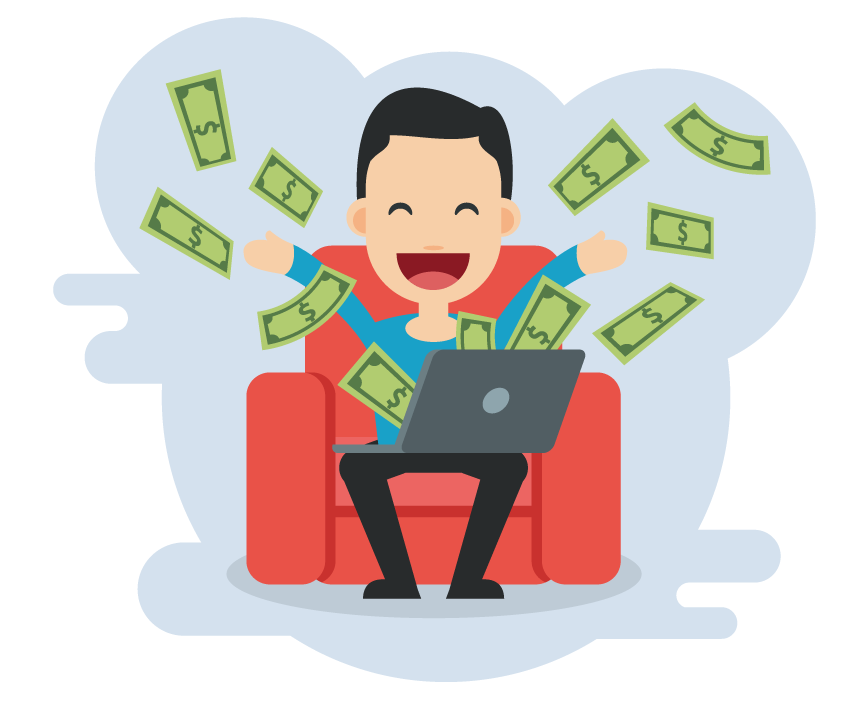 Everyday more and more aspiring entrepreneurs are tapping into the enormous earning potential of blogging as a business.
There are literally hundreds of ways you can make money with your blog. They all involve picking a topic, creating your blog and getting readers.
Here's the 4 step process I follow to make money with my blogs:


It's important to say here that I'm not talking about making money as a freelance blog writer on other people's blogs; rather, making money by building a blog you own yourself.
This is when you're not just a blogger/writer but an online entrepreneur. Your blog is your online business that will give you an income stream for years to come.
I earn $6,000+ per month from my blogs, it's growing steadily and I haven't finished yet! I won't try and tell you it was easy, I've worked my butt off to get to where I am now but there is a step-by-step process you can follow.
If you're serious about making serious money blogging, enter your email below and you'll get instant access to the tools, training and support you need to succeed… IF you're determined and willing to put in the work.
The most important thing is to start! Grab your free 10 day make money blogging course here!
Simon Crowe is the founder and editor of The Make Money Online Blog on a mission to help as many people as possible kiss their bosses goodbye.
Watch this video here to discover how to smash your online income goals and make your dream business a reality.