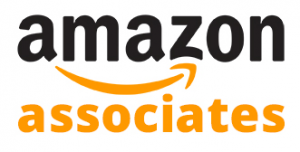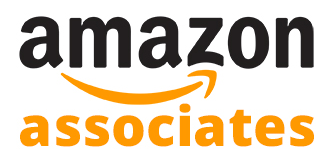 Hi I'm Simon. For those of you who don't know me, I've been making good money as an affiliate for 3 years now and a majority of that has been from building Amazon affiliate niche sites.
You can read my full success story here.
Reently I've been getting a ton of questions from newbies asking how to get started, on how to make money as an affiliate with Amazon.
Things like:
That's why in this post I'm going to give you a full and simple rundown as to how all this stuff works.
How to make money as an Amazon affiliate?
Affiliate marketing is super simple and it's always been my online business model of choice. An affiliate is basically someone who gets paid to promote other people's products or services.
Here's why I love it so much:
You don't have to waste your time and money trying to create products yourself.
You don't need to bother about storage or shipping costs
You don't need to deal with any customers face to face
And you don't need to get involved with any of the payment side of things.
If you become an affiliate marketer, all you need to worry about is getting paid at the end of each month.
Here's a simple breakdown of how affiliate marketing works: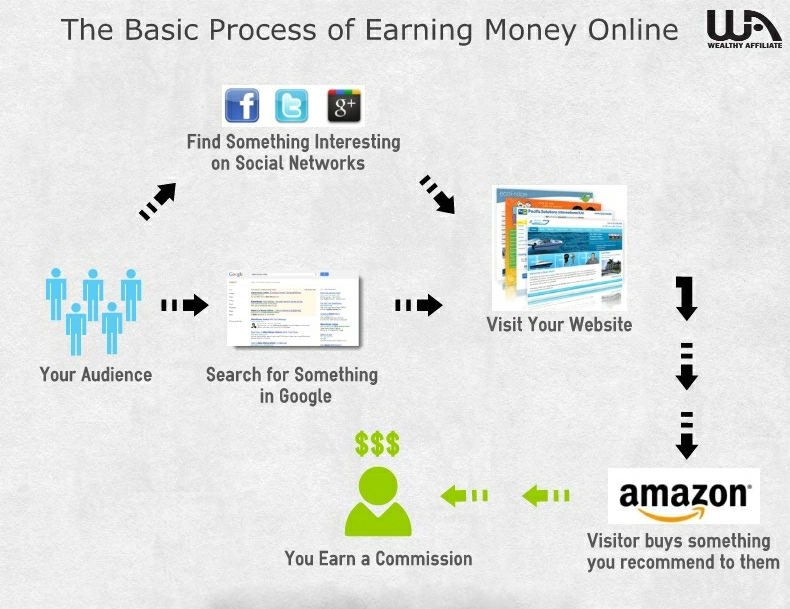 [Source: WealthyAffiliate.com]
So how do you get started?
It's really easy. All you need to do is join an affiliate which is free and takes just a couple of minutes.
It seems like nearly everyone has an affiliate program today, companies like Amazon, eBay, Samsung, Nike, Walmart, Apple, Canon, Starbucks, LEGO, Hilton Hotels and Sony.
You can usually find a 'become an affiliate' link at the bottom of the company's website and you'd be surprised, there are countless affiliate programs out there.
So how to make GOOD money as an Amazon Affiliate?
If you're not registered as an Amazon affiliate yet, you can head on over to their Amazon Associates page and sign up. It only takes a couple of minutes.
Log in, search for any product you like and get your unique link. Every time someone clicks on that link and buys something from Amazon, you get a percentage.
And the really cool thing about Amazon is that they don't even have to buy the product they first clicked on for you to make money. Thanks to the awesome selling machine that is Amazon, people checkout with all kinds of random stuff in their Amazon cart and you still get paid for all of it.
In fact, my first ever sale happened when someone read a book review I'd written, clicked on my link to buy the book, didn't end up buying the book at all but ended up ordering a Black & Decker fruit juicer – and I STILL got paid commissions for it.
That's cool right?
Commission rates with Amazon are from 4-10% depending on how many products you sell and what type of products you're promoting.
They give you options too as to how you get paid at the end of the month, either by cheque or directly into your PayPal account.
Here's Amazon's latest commission rate structure: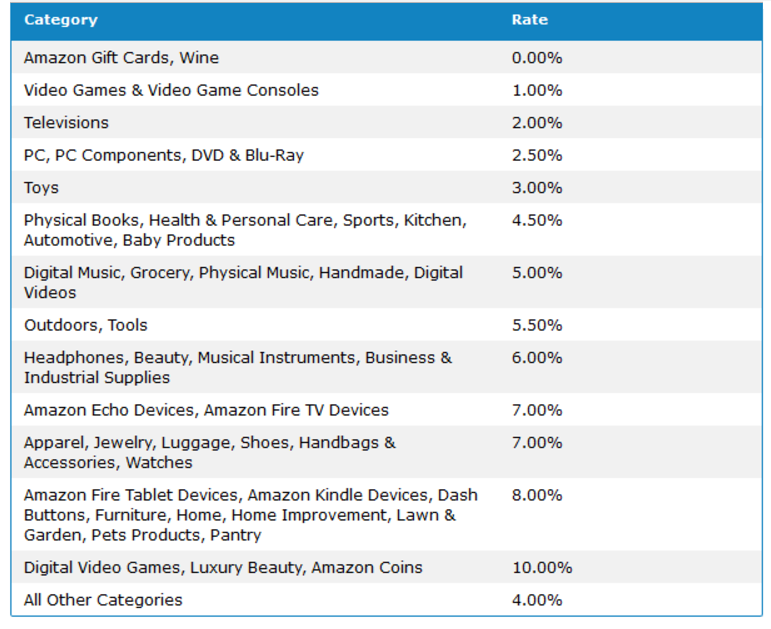 There are a ton of different ways to promote your affiliate links and social media is definitely one way to do this, but for me, by far the most profitable way is by building simple websites (it's really not as technical as you think!) that target a specific topic with low competition.
This can be a totally random topic so let your imagination go crazy.
This way, it's easy for me to get these websites on the top spot on Google so that the millions of people every searching for those actual products, find your site, click my affiliate links, buy lots of stuff and make me lots of money.
In a nutshell I make money when someone:
Searches Google > finds my site > clicks on my link > buys stuff
An Amazon example:
So if I take an example from 10 Hot Money Making Website Niche Ideas and choose to start a website about 'wireless headphones'.
Thanks to keyword research tools like Jaaxy, I know there's not too much competition so I'm confident I can rank on the first page of Google for phrases like:
xbox wireless headphones
sennheiser rs120 wireless headphones review
beats wireless headphones
Sony MDRRF985RK Wireless RF Headphone reviews
wireless headphones in ear
wireless tv headphones
best wireless headphones
cordless headphones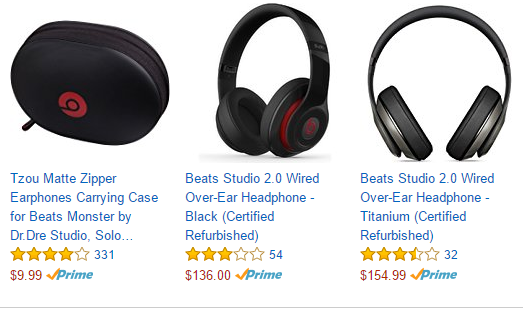 I'd do is choose a domain like 'bestwirelessheadphonereviews.com' (this domain is still available by the way) and get my site setp up.
I'd add posts to the website targeting these low-hanging keywords by writing reviews for different makes and models of wireless headphones.
I'd then go on and promote this site on popular social media sites and, because there's hardly any competition, my site would easily rank on top of Google search engine results.
And this is just one topic idea, but you could start a website aboout almost anything and get people clicking on your Amazon affiliate links and see your Amazon sales skyrocket.
Getting started
So now you know what I do to earn $6,000+ per month and you can do it too. There's two ways to go about it:
1. Build your site from scratch:
If you're a beginner you might have a few questions like…
What should I start an affiliate website about?
How do I start a website? I've done anything like this before
How do I get my site on the first page of search engines like Google and get lots of people visiting my website?
Here's a quick video run through from Alex at Extra-Paycheck.com on how to apply to become an Amazon affiliate:

With the right know-how and training, all of these things are really quite easy and I've set up a free crash course for newbies to help you get started in the right direction.
2. Buy a ready-made Amazon affiliate website
You've got to be careful when buying websites because there's a lot of junk out there. The best done-for-you Amazon affiliate websites I've seen are the ones made by Human Proof Designs.
They come with high quality content, reviews, comparison charts and built around solid niches and keyword research.
Built your Amazon affiliate website yourself if you have more time than money and buy one ready made if you have more money than time – the key is to start somewhere.
If you've got any questions or comments, be sure to leave them below.
I respond to every comment 🙂
Simon Crowe is on a mission to help as many people as possible kiss their bosses goodbye.
Take the free Commission Academy course to discover how to smash your online income goals and make your dream business a reality.