Hi, and welcome to my 6 Steps To Freedom review where we'll be asking: Is 6 Steps To Freedom a scam or a real pathway to a financially worry-free life?
First off, let me commend you for taking a moment to do your research before rushing ahead to sign up. This is the best way to avoid scams and find real online income opportunities.
So what about Jeff Lerner?
Can he really show you how to get rich or is he just full of baloney?
Here's what I found out:
6 Steps To Freedom Review At A Glance
About: Jeff Lerner's 6 Steps To Freedom promises to show you how to become a successful internet marketer and make $1,000s online.
Price: $47 plus more than $10,000 in upsells.
Pros: None that I can think of.
Cons: Overly hyped, too many red flags and a blatant pyramid scheme.
Verdict: An overpriced course on how to sign others up to 6 Steps To Freedom.

The slick marketing tactics used to promote 6 Steps To Freedom are highly deceptive. They promise a true road to riches for $47 then dangle the carrot of financial freedom in front of you until you've forked out $1,000's.
How do you recoup your losses?
By tricking others into joining the scheme you just joined. The whole is system is making money by signing others up to the system.
Looks like a pyramid scheme to me!
If you're considering joining 6 Steps To Freedom then I urge you to take 6 huge steps back and run for the hills.
What Is 6 Steps To Freedom?
6 Steps To Freedom by Jeff Lerner promises to be the exact system you can follow to become financially free and live life on your own terms.
Head on over to the sales page and you'll see a banner across the top claiming this program has been featured on places like Newsweek and USA Today… except it hasn't.
This is fake news and not exactly the best start!
Click the button to find out more you'll have to enter your email to watch the sales video that asks you to hand over $49.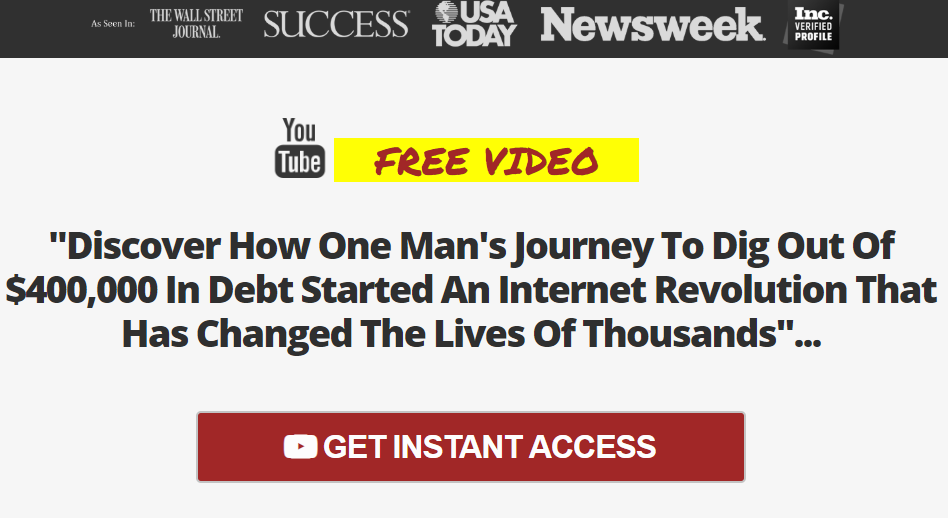 So what are the 6 steps to freedom?
That's a great question because we're never actually told…
Instead, we're hit with pictures of yachts, cars, beaches and mansions.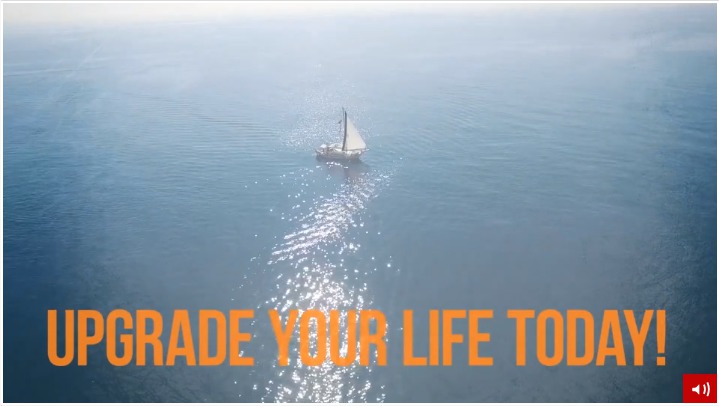 You'll hear people brag about how much money they've made, throwing big numbers around like $72k, $32k and $89k.
Jeff shares his rags to riches story about how he started out working in a bar in Houston, Texas and now he's made millions of dollars from home. That's apparently when he decided to run a small test group and now he's ready to share his money-making secrets with the world.
Interestingly, this is the exact same story (almost line by line) and the same testimonials I've seen in a promo video for a program I reviewed recently called My Hidden Pages. Except in that video, the guy called himself Mike, even though Jeff Lerner created that too.
At least he's using his real name in this one.
In both videos, we get a lot of hype, but no solid information about what the business model is, what kind of work is involved to generate income, what the 6 steps are or how it actually works.
All we know at this point is Jeff says we'll learn the simple techniques he used to generate $50,000 in 5 days selling a $49 product.
How 6 Steps To Freedom Really Works
Actually, 6 Steps To Freedom is nothing new – I've seen a dozen of programs very similar to this one, all coming from Jeff Lerner.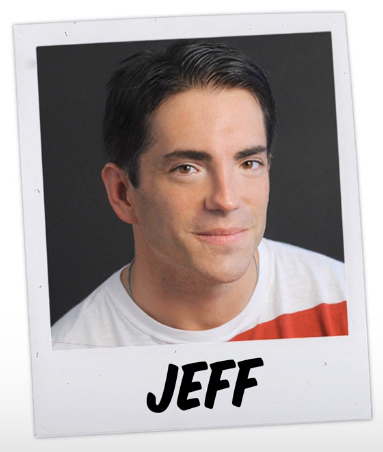 Jeff is a serial product launcher who comes out with a 'revolutionary new money-making method' every few months.
Each time it's the same basic affiliate marketing course that shows you how to promote the same product you just bought. The only thing that changes is the name.
This is why you'll notice odd little things like the fact 6 Steps To Freedom is promoted on a website called freedomshortcut.com and when you click on the disclaimer it'll take you to the Ultimate Laptop Lifestyle site.
Listen to testimonials in the video again and you'll see they never mention 6 Steps To Freedom directly – it's always "Thanks to Jeff" or "Jeff's program."
How Do You Make Money With 6 Steps To Freedom?
The system is making money by signing others up to the system. There's nothing more to it than that.
While they give you some very basic training for your money, it's all focused on reselling the same product you just bought.
Does that sound fishy to you? It should!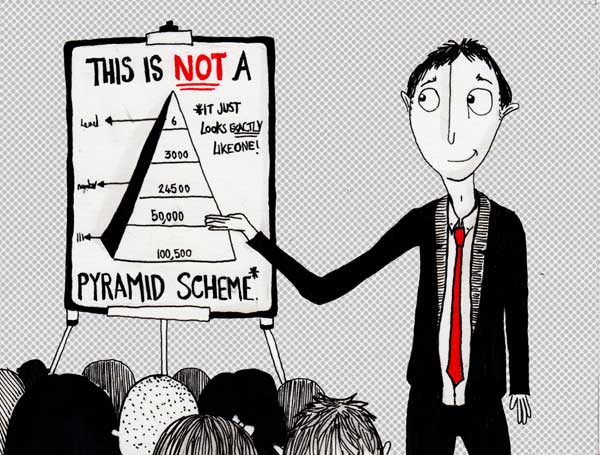 According to Wikipedia, a pyramid scheme is:
"A business model that recruits members via a promise of payments or services for enrolling others into the scheme."
I'll leave it to you to decide for yourself if this program matches that description or not…
Beware The Super Expensive Upsells!
My biggest problem with 6 Steps To Freedom is how much it ends up costing you. $49 is just the beginning of a sales funnel that's going to push you into spending up to $10,000.
Those personal 1-on-1 advisors Jeff talked about? Sure, they'll help you get started – by pressuring you to 'upgrade to take your business to the next level' and hand over ever-increasing amounts of cash.
Whether you want to call 6 Steps To Freedom an online pyramid scheme or just a triangular-shaped business model, they have 6 levels of membership with a price tag attached to each step.
As the only way to make money with 6 Steps To Freedom is having other people sign up to 6 Steps of Freedom, you'll have to become a fully-fledged $10,000 level 6 member to ensure you get full commissions.
If you don't, you'll end up losing out.
Let's say for example you're at level 1 and one of your recruits joins at level 1 – great, you'll get 50%! But stay at level 1 and they upgrade to level 2 – you'll get nothing. The commission structure is designed intentionally to get you to hand over more and more of your money.
You'll hear Jeff and his 'success coaches' (AKA aggressive sales agents) say things like:
"You owe it to yourself to invest in yourself!"
"You will only succeed by throwing fear aside and going all in!"
"Your dream life begins today with one decision!"
"Are you really going to say 'no' to your future financial freedom?"
They'll say and do anything to get you to hand your credit card details over!
Do that and you'll end up like this lady and so many others, desperately struggling to recruit others into the scheme to try and recoup her losses:
I hope you can see now just how so many people have ended up losing $10,000's through this program so you don't have to face the same fate.
Can You Really Make Money With 6 Steps To Freedom?
Yes, you can but this type of business model should be approached with extreme caution. It's very risky and not one I recommend.
Here on The Make Money Online Blog, we've exposed several pyramid schemes like Forsage, Profits Passport, Funnel X, Too Damn Easy and Instant Postcard Wealth. The end result is always the same:
90% of people lose money.
The crazy-high 6 Steps To Freedom membership costs means that's a lot of people losing a lot of money.
People start off thinking they're getting a complete done-for-you system for $49. It's only once you've bought in you realise you're going to have to shell out $1,000's if you want to go all the way.
On top of that, these systems only last for so long before they fizzle out and collapse. You only have to get to 13 levels before you've surpassed the earth's population: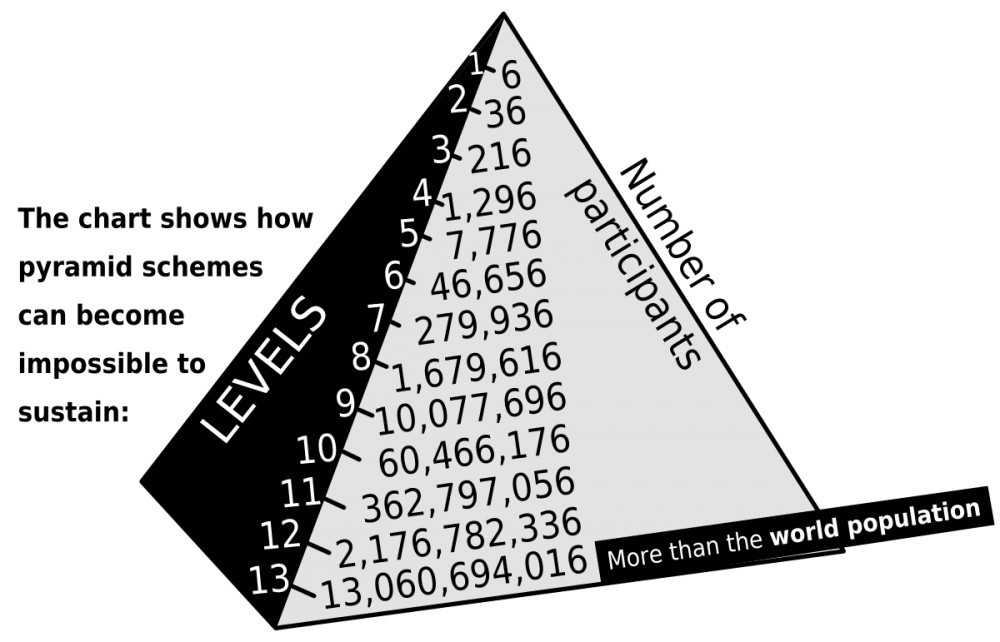 This is exactly why so-called make money online systems like 6 Steps To Freedom get shut down. My Online Business Education (MOBE) and Digital Altitude were two make money online training programs that were shut down by the FTC in 2018.
They both worked in very much the same way 6 Steps To Freedom does:
You draw people in with promises of fast and easy cash, hook them with a $49 product and assign them a 'success coach' who will pressure them to upgrade to the highest $10,000 level so they can then, in turn, promote the same program to others.
Can you make money with 6 Steps To Freedom?
Yes, but know this is going to take a lot of investment upfront and be sure this is the type of scheme you really want to stake your reputation on and promote.
Is 6 Steps To Freedom A Scam?
Jeff Lerner uses under-handed marketing tactics with promises of financial freedom to lure people into paying for a basic $49 course.
The true cost of the program isn't revealed until you get inside and are pushed to buy outrageously priced upsells, upsells you need to buy to have even a slim chance of making any money with this.
Look beyond the hype, flashy cars and millionaire mansions and you'll see the all-too-common story of people losing $1,000's with this – heck, even Jeff's own disclaimer says:
"You may not even recoup the amount spent on our products and services."
In my opinion, 6 Steps To Freedom is a scam we've seen too many times before and I would strongly urge you NOT to get involved with it.
A Smarter 6 Steps To Freedom Alternative
So many people try and fail to make even a $1 online despite the amazing opportunity the internet gives us to become self-made entrepreneurs.
Why?
Because there's just so much junk out there. Google 'how to make money online' and all you'll get is get-rich-quick scams and shady pyramid schemes. Then there's the 90% of affiliate marketing courses out there teaching people all the wrong stuff.
The truth is you can successfully build a real income-generating business for yourself with the right training.
I know because that's what I did.
In 2014, I finally found a legit training platform that showed me how the whole process of making money online works and gave me the practical steps to take to get there.
Long story short:
I quit my job, became a super affiliate, booked a one-way ticket to Thailand and now make over $7,000 a month.
Follow this free training so I can show you how I did it and I know whatever your income goals are, you can make it happen.
Have Your Say, Ask Your Questions
Got a burning question you'd like me to answer?
Wanna get something you need to get off your chest?
Scroll down and let us know in the comments!
Simon Crowe is on a mission to help as many people as possible kiss their bosses goodbye.
Take the free Commission Academy course to discover how to smash your online income goals and make your dream business a reality.