A promising business model with high-income potential, that is probably how you can describe your first impression with Forsage, but is it legit or just another scam?
I'm guessing you are having second thoughts with that and that's why you're here. You're on the right track because we will be giving you the real scoop about Forsage, whether it's just another scam to look out for.
In this review, we're going to weigh up the facts and claims with this seemingly illegal pyramid scheme to see if it's worth your time and effort.
But before we get started, I just wanted to be clear:
We are not affiliates of Forsage. I'm not trying to hype you up to join Forsage.
This review is meant to give you my honest opinion about this business model and help you find the best online money-making opportunities.
Basically, I just want to help you earn and avoid unnecessary losses of time, money, and effort.
In today's review, we're going to run down…
A background on Forsage
How Forsage works
Costs and pricing
The pros and cons
Whether Forsage is a scam or legit
And lots more
Let's get started!
If you're running low on time, here's a short version for your convenience…
Forsage in a Nutshell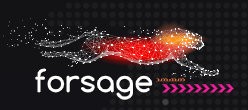 Product Name: Forsage
Product Description: Ethereum Smart Contract in the Blockchain System
Summary:
Forsage has been described as a new generation high-income potential opportunity. It claims to be the world's first decentralized system.
It operates on a Smart Contract on the Ethereum cryptocurrency blockchain. This basically means that it's a cash-gifting scheme where you invest an amount and a computerized transaction protocol does the work of making your money grow.
It's another lick of paint to the mystifying software in the virtual world that will prompt tons of cash in your account.
Transparency -

5%

Reliability -

5%

Income Potential -

30%
Pros
High-income potential
Low start-up cost
Cons
No products or services to sell
No admin transparency
No proof it can sustain for the long-term
Cash-gifting scheme is illegal per FTC regulations
A Background On Forsage
Forsage was deployed just last February 2020.
According to their marketing video which you will immediately see on the homepage of the website, Forsage means fast and furious, which might also explain the speedy feline included in their branding.
Fast and furious income or loss? Just read on to know more.
After a bit of digging around, I came across the name Lado Okhotnikov. In a video interview, he claims to be one of the founders of Forsage and he then goes about explaining what it is all about.
It uses the smart contract technology which allows its market participants to make business transactions without a middleman.
Forsage's 6 Core Elements: Legit Or Not?
1. Zero Risk Factors
This is Forsage confidently claiming that the system is fail-proof. It is even described to "exist in perpetuity and cannot be modified by any identity."
But really, how can you be sure that you have the best tech experts to guarantee that no better hacker will ever be able to break the system?
A system hack, which is very possible, is 100% risk factor.
2. Instant Peer-To-Peer Payment
Cash–gifting scheme is another name for that. Under FTC regulations, that is illegal.
3. Transparency and Anonymity
Turn their website upside down but you will never see who runs it or who owns it. Forsage claims that it has no admins. That might be tricky to understand because why will the website be up and running in the first place?
If this was a legit business, it will have to be approved by the FTC and they will demand the names behind the business.
Really, will you really want to invest your money in a business without a face? What does that tell you about trust and transparency?
4. Immutability
This means it cannot be modified after being created. I'd rather say,  it cannot be modified YET.
How about if a better tech expert shows up and decides to breach the system and cash out all the funds? Or if the owner decides to come on stage and announces to modify the terms and conditions?
Smart Contracts, where this immutability feature stems from claims to be trackable and irreversible but in reality, it is still vulnerable to security holes and bugs.
5. Nonhierarchically Organized
This tells people that newcomers can easily join without complications and that might be true. However, really since Forsage works in a matrix, you start at the bottom going up as long as you are able to recruit others to invest under you.
Another thing that they don't tell you about is who's at the very top of the matrix, most likely, these are the invisible admins and owners that the Forsage claims to not have.
6. Transactional Surety
Again, it only takes time until someone better at coding and programming will find a loophole in the system and breach it. When that happens, things will go haywire and it will be impossible to earn more.
How Forsage Works
Forsage works like an MLM, you invest an amount, and in this case, the lowest price to pay is 0.05 ETH which is around $10 to $12. That fee is then divided into two, one-half goes to the x3 matrix and the other half goes to the x4 matrix.
You can't choose one over the other because, upon registration, the system automatically fills one slot of each matrix for you.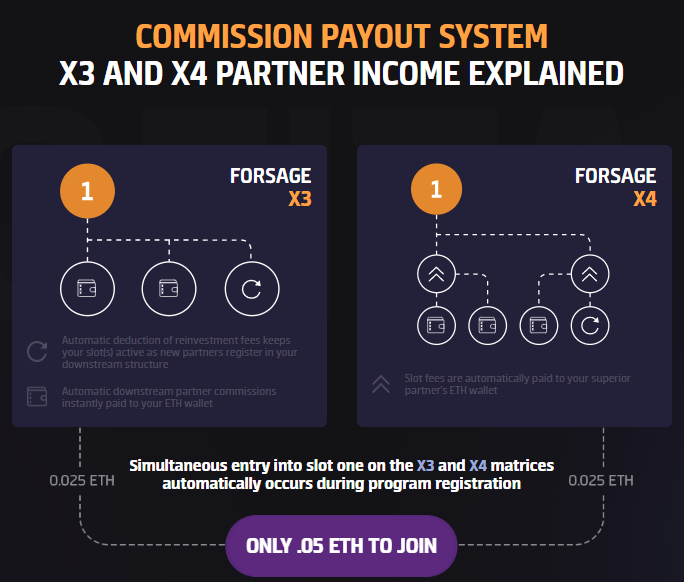 Forsage Products
There are no retail products or services to offer. You only promote membership and earn from the membership fee of downlines.
If you prefer for MLMs with actual legit products, you can check out Wikaniko and Total Life Changes.
Can You Make Money With Forsage?
According to the marketing video, you can earn as much as $350,000 in 12 weeks. Some earning bigger in a shorter period with more referrals that complete matrices faster.
You can even opt to invest in multiple levels to secure your slots and earn early on.
This is where you are subtly pressured to convince a lot of people to join so that you can recover the funds you put in.
Later on, when you're no longer able to recruit new members to join under you, the pyramid collapses.
The video says you can make 6-digits fast. But the only way you'll ever be able to get the money back you put in is by recruiting other people to come on board. That's not easy. And like with all recruitment schemes/pyramid schemes, it's unsustainable in the long-term. 
Can you make money with this? Sure, if you were one of the fortunate few who got in early, otherwise the odds are against you.
What I Like And Don't Like About Forsage
What I Like
1. Cheap Start-Up Cost
With just $10-$12 dollars you can start investing in the matrices.
What I Don't Like
1. Loss Of Credibility
While it's true that the start-up is quite cheap and that you can't lose a leg or limb if you invest, are you really going to look your family and friends in the eye and say this is a good business model to get into? And what are you going to say to them if they lose everything they put in?!
2. Vague Jargon
The official website is stuffed with vague and hard to understand crypto and blockchain jargons. It's like they are trying to sell you the business model with the techno-babble to make it seem professional and legit.
3. Lack Of Transparency And Accountability
Forsage is not transparent about who runs and owns the company, there's no accountability and no one to run after when it collapses.
4. False Claims
If you check videos on Forsage affiliates, they claim that there is no recruitment involved. That is quite in contrast to how the system works which involves referral linking in order to earn.
5. Cash-Gifting Scheme
There are no products or services to promote thus falling on the cash-gifting scheme which is illegal and disapproved by the FTC.
6. Lack Of Choice
If you favor one matrix over the other, you won't have much choice because entry to the two matrix types are automatic.
7. Unproven Claim
If you happen to check other videos on Forsage, you might get hyped-up by the promise of it staying for the long-run. This is something they cannot prove because they've only existed for a few months.
Is Forsage A Scam?
I'd say yes. Under FTC regulations, any business structure that doesn't have products and services falls to the cash-gifting category which is outright illegal.
It has no proven record that it will be up and running for the long-term and there's not even a face behind the website.
I don't recommend this because sooner or later, when legality is raised, this system might shutdown.
The Bottom Line
Get-rich-quick schemes do not last for long. After some time when there are no more recruits made, there's no more money coming in and it will then collapse.
The business lies in the hands of the people behind it which they claim as non-existent. If they decide to shutdown, bye-bye goes the money you invested and the relationships you have with the people you've recruited.
Time and effort are what will help you build a real income-generating business online. Check out the Wealthy Affiliate review if you're ready to work on a legit business opportunity.
What Do You Think?
After reading this review, do you think Forsage is a worthwhile and sustainable choice for beginners who want to start making legit money online?
Scroll down to share your thoughts in the comments section. I look forward to what you think about it.
How I Make A Living Online?
After years of working in call centres I finally figured out how to create a 5-figure monthly passive income stream and become financially free.
Thanks to the right training and a lot of hard work I kissed my old boss goodbye and booked a one way ticket to Thailand.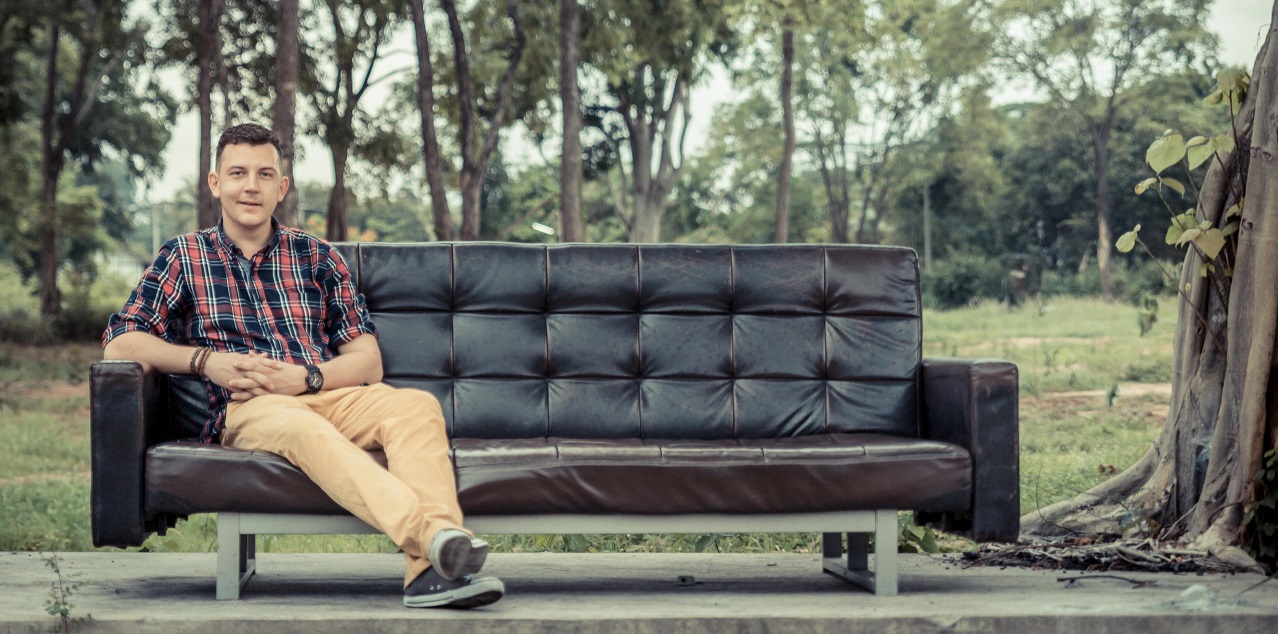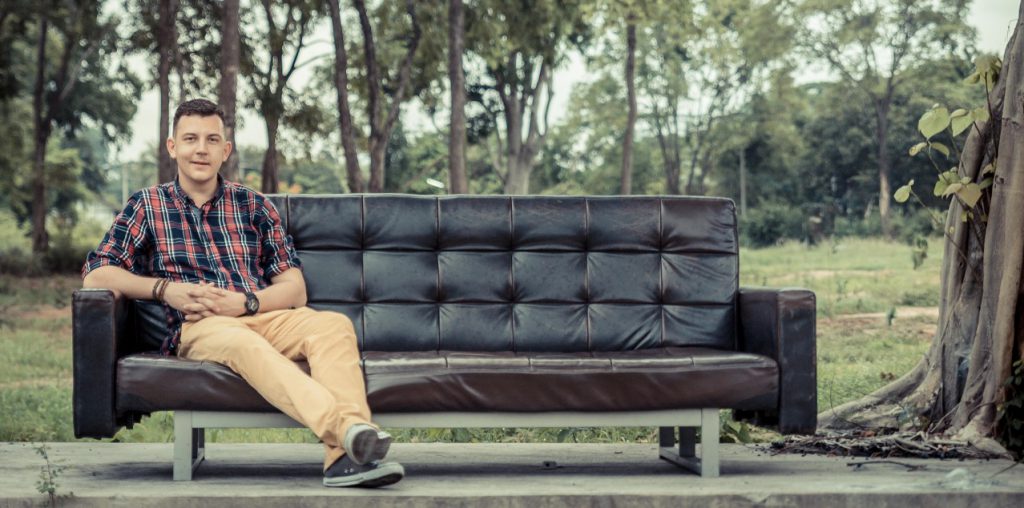 So if you want to learn how to build a thriving online business, click here for the exact step-by-step formula I follow.
Hi I'm IG, nope not a kin of the social media; I've been IG since '93. I'm 1 part writer, 2 parts reader and 3 parts puzzle nerd.