Making a bit of money on the side for things you're doing already can be quite rewarding. If you think Clickperks is a worthy find, this review is a perfect read before signing up.
While it can be a good way to spend your free time, the warning signs might tell you otherwise. As with other online make-money opportunities, it's always good to know what to expect before diving in.
Clickperks Review At A Glance
About: Clickperks is a get-paid-to site owner by React2Media. You can earn points you can convert to cash or gift cards by taking surveys, playing games and doing other easy tasks.
Price: Free to join.
Pros: Low payout and lots of redeeming options.
Cons: Low points value, spams inbox, shares data with 3rd party sites, only available in UK, US, and Canada.
Verdict: Clickperks is not an outright scam but it has some decision red flags to think about. Plus, working on it 8 hours/day will only get you $25. Check other options.  

What Is Clickperks?
Clickperks is a survey site offering points in exchange for taking surveys and other simple tasks like completing offers, playing games, and downloading apps. Points earned can be exchanged for either gift cards or cash from participating brands. Clickperks is owned by React2Media based in New York City.
Here's the kicker:
I checked out React2Media's website and it showed no signs of being related to Clickperks. I got curious so I checked out Clickperks' domain details and it led me to Soluciones Corporativas, a web hosting provider. But it too showed no sign of being connected to Clickperks rather than maybe being its web hosting provider.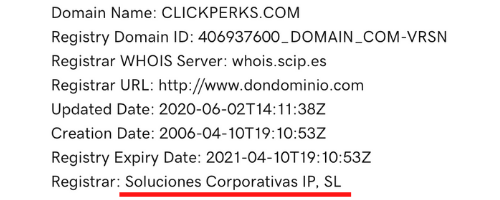 Other than the information I said earlier, there are no other details found about them in Clickperks' About Us section.
Here's the sneaky part:
If you scroll down the About Us section you'll see 3 images and names of people seemingly relating their experience about Clickperks. I'm not quite sure what they are because it neither says those are testimonials from users or website administrators.
Usually the About Us section will include the people behind the website but in Clickperks' case, the tone of their words suggest they are users expressing how they felt about the website. The images looked kind of off to me so I did an image search and my guess was right. They're mere stock photos.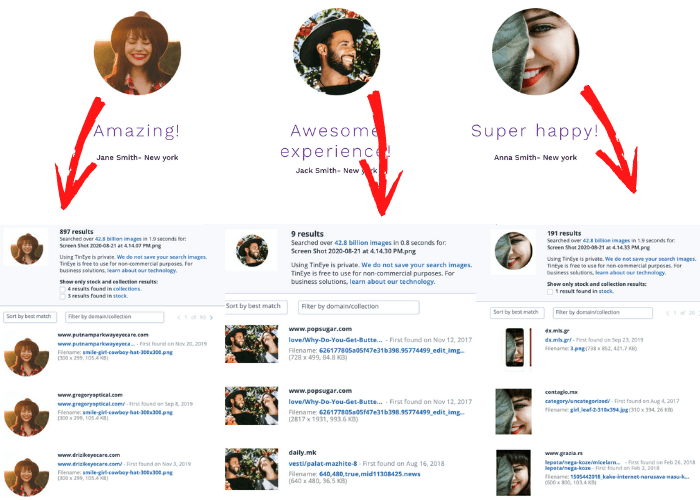 I got a little wary about Clickperks because even though they were registered for some time ago, 2006 to be exact ( this was supposedly a good indicator about them being legit) but the use of stock images made them look like a scam more than a legit opportunity to me.
After all, why use stock photos when you can ask for testimonials from real users? That's if they did have satisfied users.
How To Get Started With Clickperks
Clickperks only allows users residing in the US, UK, and Canada. They also have to be at least 18 years old to get accepted. Sign up questions include providing your name, email address, home address, date of birth, and password.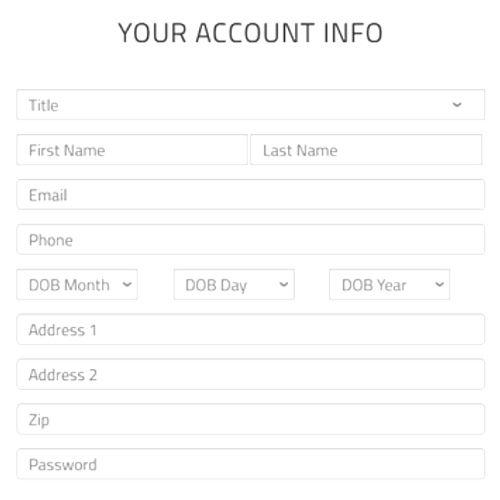 During sign up, it's important you provide truthful information so you won't risk getting your membership revoked if they find out you provided fraudulent information.
Clickperks only allows one user per household which they verify through your computer's IP address and home address provided.
My computer's IP address?!
Yes! If you go and check Clickperks' privacy policy, you'll realize they'll collect and WILL share your information as part of the sign up agreement. Like My Digital Survey, another paid survey site, Clickperks only allow Californians to opt out giving their information.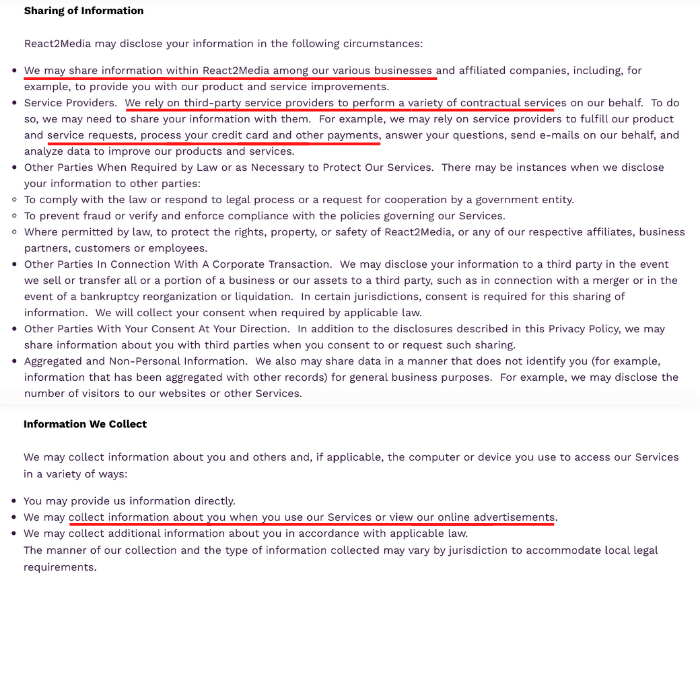 Crafty, right?
If you sign up, be ready to get your email spammed! If you don't want your email flooded with useless sales pitches, I suggest you make another email dedicated to survey sites.
The risk doesn't just stop there. You can fall victim to identity theft when your personal information gets in the wrong hands. Most people use one password for all their online accounts.
Imagine how easy it will be for scammers to open your online banking accounts! Either you avoid Clickperks altogether or you use a unique password just this account.
Here's another thing:
Part of the signup process requires you to tick the box allowing marketing partners to contact you, so yeah, it's a sealed deal. Marketers will flood your email and you have to agree with it!
6 Ways To Get Earn Points In Clickperks
1. Paid Surveys
Like most survey sites, Clickperks partner with survey providers like Peanutlab and Offertoro. Because you'll be working with multiple survey providers be aware that you'll be answering some basic questions over and over again.
There's the basic screening process to get you to the right surveys fit for you. After finishing each survey, the points will get credited to your Clickperks account. Survey points depend on the length but mostly each survey can just award below 10 points.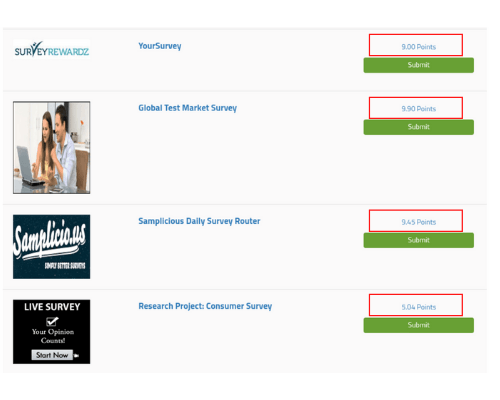 2. Paid Offers
Paid offers include downloading or buying stuff. It also includes signing up for free trials. Offers requiring you to pay for something usually give bigger points than free trials. Sometimes though you can end up spending more than you can actually gain.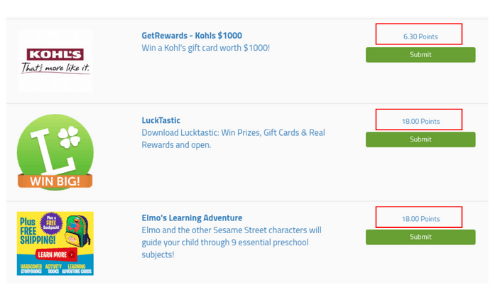 It's not a complete loss at all as long as you count the cost or you buy an item or service you'll personally use. If you're already planning on buying something, it's a good perk to get some points for it.
As for free trials, just keep track of the sign up date so you can cancel your subscription before they start billing you (they'll usually ask for your credit card info even though they offer something for free).
Other offers involve asking you to join a contest. Most contest offers will require your email address and some other personal information. Just be sure not to provide sensitive information which can make them steal your identity.
Depending on how the offer, you can gain from around 5-100 points each.
3. Paid Videos
In most GPTs, paid videos have the lowest point offer. After all, it's very simple to do. Usually, videos just reward 0.5 points each. If a video lasts 30 seconds, you can roughly get 30 points watching different videos for an hour. That's if they have at least 60 videos ready for you to watch.
Making money online isn't complicated…
This video will show you exactly how to get started. Tap to watch now »
4. Cashback
If you're a constant Target, Amazon, Starbucks, or Walmart buyer, Clickperks has a good offer of getting you points for shopping in these brands. Aside from the 4 brands I mentioned earlier, there are a thousand more brands they partner with and gain points from.
You can earn points for every dollar you spend when you shop using the Clickperks website. You can also get exclusive deals from big brands.
5. Playing Games
If you love spending time playing games, you can gain points doing it in Clickperks. Sadly, they didn't really outline how much points you can gain from doing it.
6. Referral Program
If you feel you don't make enough points for doing tasks, you can also gain some more for inviting others to sign up and do tasks.
Still, like playing games, Clickperks doesn't really say much about how many points you can make for inviting someone.
How You Can Get Paid With Clickperks
Clickperks pays in gift cards or cash. Clickperks partnered over a thousand brands to offer gift card. Some of these are Walmart, Amazon, Starbucks, and even airline companies like Delta Airlines. Gift cards have low minimum threshold, having at least 30 points can already allow you to redeem a $3 gift card in Amazon.
As I said earlier, Clickperks uses the point system. 10 points are equal to $1 in most cases. If you want to redeem your points in cash, you have to have at least 250 points to get $25 in PayPal.
If you have no Paypal account yet, you can sign up here.
How Much Money Can You Make With Clickperks?
How much you can earn will depend on the amount of time you spend doing tasks and the tasks available for you to take. Surveys last from 15-30 minutes and can award around less than 10 points.
As long as there's a steady stream of surveys, you can earn $25 in roughly 8 hours.
Will you spend a whole day just to earn $25 by the end of it?!
If you want a survey site with far better offers, you can also try Swagbucks.
Does Clickperks Have An App?
They say they do but I checked on the App Store and Google Play, I can't find it. It's either it's still in the works or they already scrapped it.
You can still access Clickperks using a gadget or a smartphone using the web browser.
Pros Of Clickperks
Has several tasks to earn from
Free to join
Low payout requirement
A lot of redeeming options
Cons Of Clickperks
Low point value
Only available for US, UK, and Canada residents
Uses stock photos
Share your data with third-party websites
Spams you inbox
Doesn't provide all the important information
Is Clickperks A Scam?
Clickperks is not a scam although the use of stock photos and the lack of information are complete red flags. It also shares your information with third-party websites which can endanger your personal information if accessed by scammers.
Although not an outright scam, Clickperks has sneaky practices which move me not to recommend it to you.
Clickperks Review: The Bottom Line
Clickperks has a low threshold requirement and offers various tasks to earn points from. Still, it's not enough to be a monthly source of income and because the point value is quite low, the pay you get for doing tasks will not be worth it.
You can earn as much as $25 a day but remember, you won't have as many surveys to do 8 hours a day every day.
Your time is worth more than a few lousy dollars.
Why not start your own online business and earn from it month after month. Affiliate marketing affords you to earn from it after establishing it even if you're not in front of the computer all the time.
If you're interested, you can check out this in-depth Wealthy Affiliate review and try out the first 10 lessons for free!
Share Your Thoughts!
Have you tried Clickperks yourself? What much did you make? Share your experience with us! We'd love to hear it.
Simon Crowe is on a mission to help as many people as possible kiss their bosses goodbye.
Take the free Commission Academy course to discover how to smash your online income goals and make your dream business a reality.