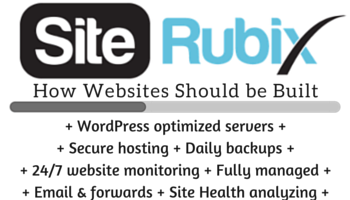 If you're looking to create your first website or want your affiliate websites all in one place, you've probably come across Site Rubix.
But what is the Site Rubix website builder exactly, how does it work and what do you get?
I could just say Site Rubix is the easiest free website builder but that wouldn't be doing it justice – it's way more than that.
SiteRubix.com is a website hosting platform inside Wealthy Affiliate and was launched in 2007 to help simplify the way websites are built.
Even if you've never started a website before, don't let the technical jargon fool you, it's super easy, quick and free with the Site Rubix platform.
If you're ready to get started, check to see if your desired domain name is available below.
Looking for a step-by-step to creating your first website? No problem!
Here's your 4 step foolproof guide to start a WordPress blog for free with SiteRubix.
What we'll cover in this post:
What is the Site Rubix website builder about?
7 cool SiteRubix stats
What do you get with SiteRubix
Site Rubix website builder reviews
How you can access the Site Rubix website builder for free
Question and answers
What is the Site Rubix website builder about?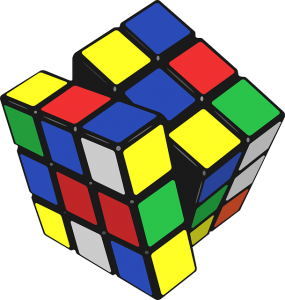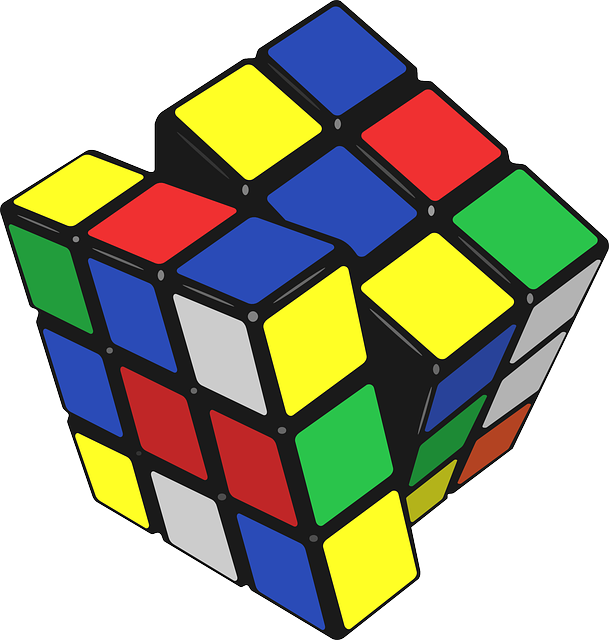 It's about giving you the most powerful website platform and state-of-the-art hosting.
Whether you're looking to start an Amazon affiliate website or set up a travel blog, you can be confident in the knowledge that you're website is in safe, expert hands.
Before Site Rubix, building a website was difficult and time-consuming. You could say Site Rubix is the opposite of a Rubik's cube…
Forget about spending countless frustrating hours struggling to put the right building blocks in place…
Site Rubix takes the seemingly complex process of building websites and makes it simple and straightforward.
Here's a video walkthrough so you can see exactly how Site Rubix works:
(Fullscreen recommended)

Site Rubix is the best website builder for beginners
I started my first ever online business using Site Rubix and even though I was a total newbie and thought it would be complicated, it took me just 30 seconds to get my first website up and running and live on the web.
You don't need to be a technical whizz kid.
You don't need to have a degree in computer programming.
You don't need to get bogged down in technicalities.
You simply choose your domain, pick a template, click on 'Build it!" and let Site Rubix take care of the rest!
Site Rubix was set up to remove any of the obstacles to starting your first website so don't let the idea of setting up a website put you off. You'll see just how beginner-friendly and easy it really is.
Website builders like Wix might make it seem like an easy drag and drop job, but you can read online about how tons of people tried it and are disappointed with just how limited their website builders are and how long it takes to try and get the look of you want – you just don't have full creative control.
With the outdated Blogger website building platform you'll have even less control over how your website looks. There's no way to change themes or and plug ins to add additional features to your site.
With the free Site Rubix version you get 2 free websites of your very own, including free domains and free hosting. Choose from over 3,000 WordPress themes to get the look you want.
Not sure how to publish your first post? You'll have full 24/7 community support. Not sure about  your chosen layout? Get feedback from fellow Wealthy Affiliate members and pointers on how to improve.
Site Rubix is the best website builder for affiliate marketers
In fact, Site Rubix is the only website builder specifically designed for affiliate marketers!
Unlike other website builders out there, there are no limits on affiliate links and you won't get penalised for monetising your website.
As well as Site Rubix, you'll be given instant access to free affiliate marketing training and an online community of 800,000 online entrepreneurs all helping each other succeed.
Want to learn how to create viral posts? How to start your first email marketing compaign? How do get tons of traffic to your website from Google? It's all in there with video tutorials, step-by-step guides and interactve affiliate marketing lessons!
Looking for the best ways to make money with your website? Want to know how to promote your website on social media effectively? How to improve your search engine traffic stats? It's all found in the core training courses and live video training.
Site Rubix is the best website builder for online business
As my website portfolio are my main source of income, I'm looking for web hosting that's secure, fast and has 24/4 expert support.
As well as free SSL (going from https:// to https://) you'll be given powerful keyword research tools, SiteHealth monitoring, your website will be hosted on state-of-the-art servers with the lowest downtimes in the industry. The caching SiteSpeed caching feature makes Site Rubix one of the fastest website hosting providers found anywhere.
Some cool SiteRubix stats
With Site Rubix your websites are monitored 24 hours a day, 7 days a week.
Average uptime stats for websites is 99.99%
Average response time from technical support is less than 1 minute.
Site Rubix defeated 27,195,900 hacking attempts last year alone.
The average time it takes to build a website with the Site Rubix website builder is 34 seconds.
Site Rubix gives you the average page loading time of 1.3 seconds.
Your website is backed up every 24 hours automatically.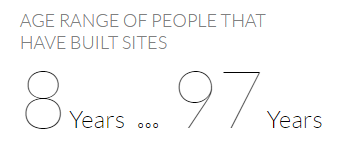 What do you get with SiteRubix?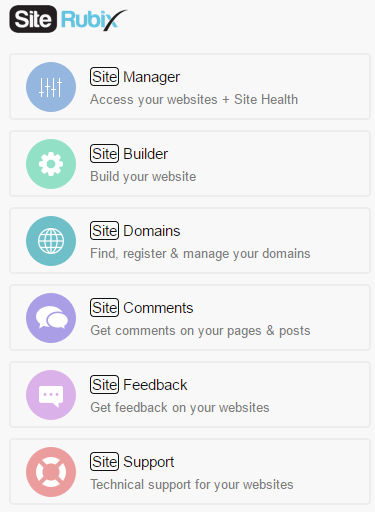 Especially if you're starting an online business, you need a strong foundation to build upon – your website.
This is why Site Rubix is way more than a website building platform.
Cutting edge online tools and analytics come as standard, giving you an edge over your competition.
So if you're building Amazon affiliate websites or niche websites, you'll have everything you need in one place to give yourself the best chances of success.
Building a thriving and  profitable online business website has never been easier than now.
Let me show just a few of the ways SiteRubix can help you monitor and grow your blogging portfolio.
SiteManager
This is your website hub where you get to see a birdseye view of your sites.
It's here you can log into your sites, publish new content or make any changes to your site.
SiteHealth
Keep your finger on the pulse of your online businesses. Know exactly where your websites are at in terms of publishing frequency and reader engagement.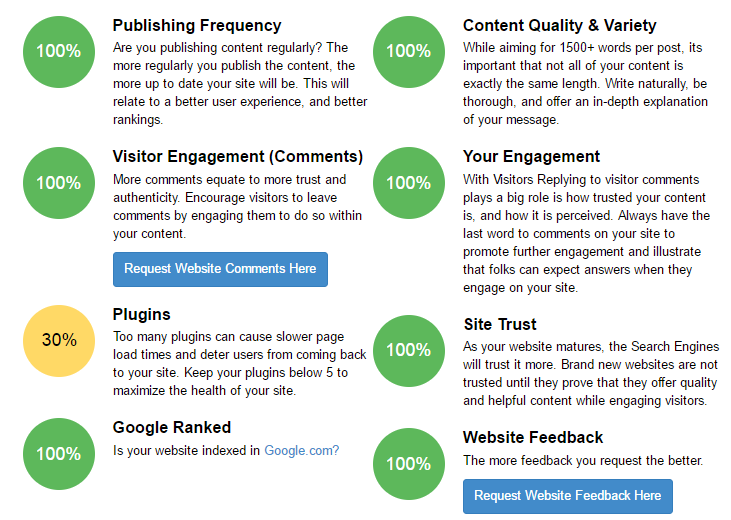 SiteBuilder
Got a new website niche idea? Create your new site in 30 seconds or less, choose from over 3,000 themes and get the exact look your looking for.
Here's a 30 second live example of a brand new site being created with SiteRubix.

SiteDomains
Purchase your own domain through Site Rubix, transfer an existing domain across or check availability and select a free subdomain.
SiteRubix truly has it all in turns of the set up and maintenance of your sites. It's not only convenient, it makes good business sense to have all of your website tools in one place.
SiteHosting
The great thing about hosting your website with the SiteRubix platform is you can rest assured your websites are live 24 hours a day with the fastest possible page loading speeds (more on this below).
With hosting taken care of, you can focus your efforts on building and running your online businesses, without worrying about the 'techie' side of things.
The SiteRubix free version gives you 2 free websites with domains and hosting.
SiteRubix, included within the Wealthy Affiliate Premium membership enables you to host up to 50 websites on their fast and secure servers.
SiteComments
Boost your website engagement with the SiteComments exchange. Not only are comments on your website a strong Google ranking factor, you can increase reader engagement and trust by leveraging comments on your site.
SiteFeedback
Just created a new site? Made a customisation you'd like people's first impressions on? Want user feedback on your most recent post? You can do this and more with SiteFeedback.
Get expert advice on the layout, content and overall feel of your site from website makers who have been in the business longer than you have and can give you constructive critism to help you take your website business to the next level and increase conversions.
SiteEmail
With SiteEmail you can set up multiple professional-looking email addresses and set up forwards to your personal email if you wish.
As far as I know, there's no limit to the number of emails you can have for each of your websites.
SiteSupport
Ift's good to know your website is in expert hands. Every time I've contacted SiteSupport they've got back to me almost immediately with a real and helpful answer to my query.
Whether you want to restore a backup of your website or have a technical query with rragrds to any fo your websites, you can just raise a support ticket and get instant help 24/7/365.
SiteSpeed


The speed of your site is something that will affect your Google rankings, your reader's experience, bounce rates and ultimately conversions.
If you have a slow loading website, you are going to have an uphill battle trying to get anywhere near the top of Google's first page results.
SiteSpeed is a website caching platform that sits in front of your website and website's server meaning when someone clicks onto your website, it comes up at lightening speed almost instantly.
Carson, the genius behind this explains it better than I can here.

I won't pretend to fully understand the technical workings of SiteSpeed but the good thing is I don't need to worry about it – my website is fast and that's good enough for me!
Apparantly a score of 70+ is pretty good, 80+ is brilliant and 90+ is just unheard of.
TheMakeMoneyOnlineBlog.com scores an impressive 97/100!!
To prove it, here's a screenshot taken from Google's PageSpeed Insights results: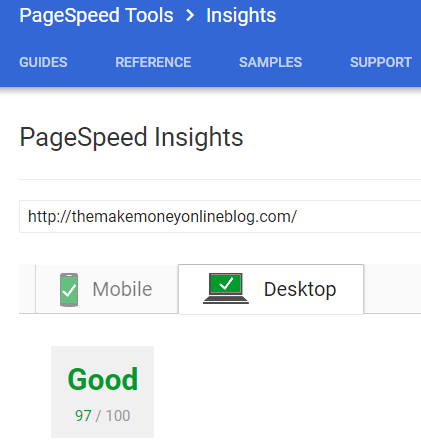 Free SSL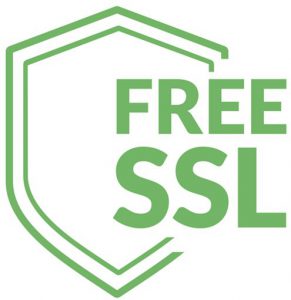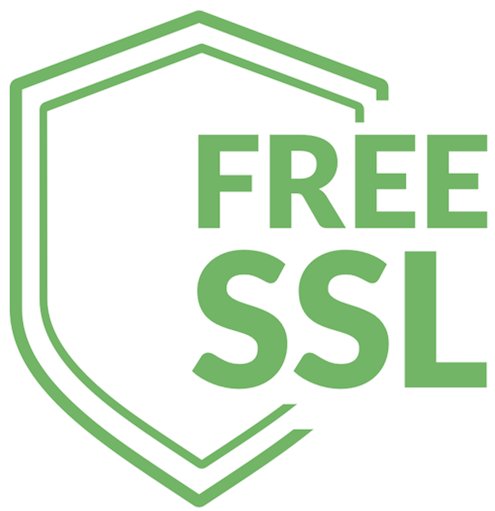 Google prefers webistes starting with https:// than those starting with http:// because they're safer and more secure for users.
With the SiteRubix website builder, turning SSL on for your website is as simple as switching a toggle.
Online Certification Course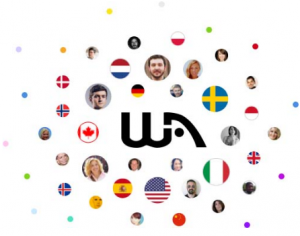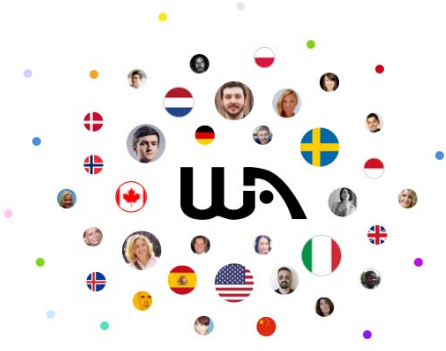 As I said before, SiteRubix is just a small but vital part of the bigger Wealthy Affiliate community where beginners and pros alike learn how to build money-generating niche affiliate websites.
When you start your website with SiteRubix, you also get free access to the Online Cerfication Course (Level 1).
It's here you'll learn how the process of making money online works through affiliate marketing, how to get your website indexed and ranked in Google, Yahoo and Bing search engines and how to create quality content that will attract a loyal readership.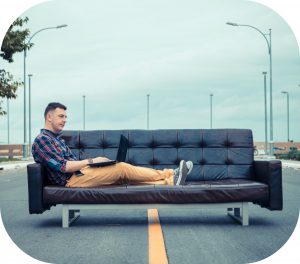 I also run a free 10 day Online Business Builder email course that will guide you through the whole process step-by-step and I'll show you how I earn $6,000+ a month from my websites.
The end result is a website that will earn you $300 per month. You can get started here.
Site Rubix website builder reviews
[alert-note]"Building a website has never been easier and producing large campaigns with 100's of pages will be a breeze with Site Rubix!"
– WikiHow.com [/alert-note]
[alert-note]"I had a site with Hostgator for a while, but I found it very complicated to use (as a complete beginner) and I did not find the support either very accessible or very supportive.
Plus the fact that different passwords were required for billing, and for the cPanel which was a minefield! I was paying $14 a month for the hosting for that!
Siterubix is so easy and uncomplicated, with no mysterious passwords and cPanel! If you need support, they will do everything they can to help you, and you don't have to wait up to 4 days for a reply! Without doubt it is the best hosting there is.
– Chrissie @ Wealthy Affiliate[/alert-note]
[alert-note]It's very quick and easy to set up your site and offers something that's missing from all the other editors.
You are taken step by step through the process of setting up your site and in addition, they also provide internet marketing training which is great if you're thinking of creating an online business!
– Peter @ LetsWorkOnline.net[/alert-note]
[alert-note]I couldn't possibly think of a better place for anyone to learn how to not only build a website but learn how to turn that website into a full time business that on the SiteRubix platform.
It doesn't matter if you're just starting out or if you have a couple years of experience under your belt, you could definitely benefit from building a website with SiteRubix.
This is where I learned how to build my first website and the place that has shown me how to earn passive income and go full time in the online world in under a year.
– Scott @ AWorkAtHomeBusiness.com[/alert-note]
How you can access the Site Rubix website builder for free
Thanks for getting through my mini SiteRubix review. I had fun putting this together and I hope you found it useful.
Although I can try to explain, and yes even show you all of the powerful website building tools Site Rubix has to offer, by far the best way is to see it yourself.
The best part?
SiteRubix give you 2 free websites to play with, complete with domains and hosting so you can check it out. Your websites are yours forever so remember there's no time limit!
Simply go to SiteRubix.com or type in your domain idea below:
Here's where you get to ask any questions you might have about building a website with SiteRubix or anything else I might have missed.
Leave your comments below and I'll be more than happ to get back to you! 
Simon Crowe is on a mission to help as many people as possible kiss their bosses goodbye.
Take the free Commission Academy course to discover how to smash your online income goals and make your dream business a reality.