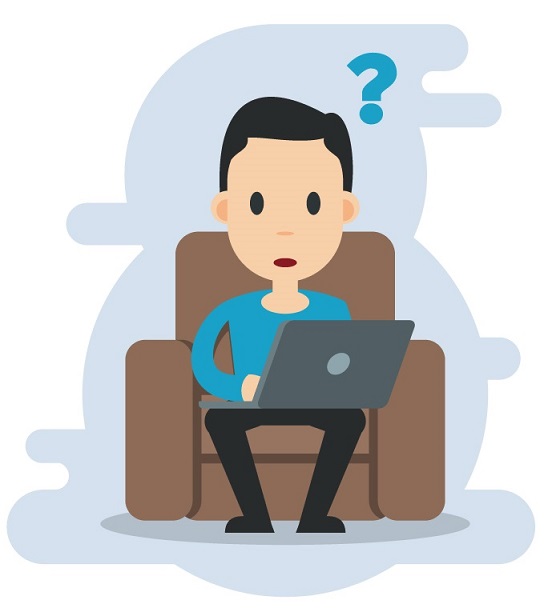 After making the choice to start a blog, finding the best place to buy a domain from can be a little confusing…
There's just so many options!
So what is the best place to buy a domain name from?
Get this critical first step right and you'll be building your blog on a rock solid foundation. Get this wrong and reversing it can get a little messy.
To make sure get started in the right way, I've put together this quick how-to guide to show you the best place to buy a domain name from and exactly why.
Three years ago when I was going through the free affiliate marketing training course over at Wealthy Affiliate, saw the massive and ever growing potential of online business and made the decision to start blogging (one of the best decisions I've ever made).
I registered my first domain with bluehost.com because when you sign up their hosting – they give you your domain for free for the first year.
They also give you a 30 day cooling off period which is handy if you decide starting a blog isn't something for you right away.
30,000 to 40,000 newbie bloggers start a blog with Bluehost per month. That's pretty impressive!
Worth remembering: Bluehost offers a special price for The Make Money Online Blog readers: only $3.49 a month. (and free domain registration for one year.) 
As I write this, I'm aware there might be some of you who use other web hosting services and might not agree with my choice of domain registrars and that's ok.
I can wholeheartedly recommend BlueHost as the best web hosting service because, in my own personal experience, they offer the best service and great value.
I hope that after reading this post, you might stop wasting time stressing over how to get started and head over to bluehost.com  and your domain registered for free so that you can actually start getting on with the important things like building a list of email subscribers, adding helpful, value packed content, grow your readership and social following and start getting ranked in Google, Yahoo and Bing search engines.
Why Bluehost web hosting?
So when it's time to buy your domain name, you want to look for the right mix of price, customer service, and reliability. For more detailed info read my full Bluehost web hosting review here, but for now, here's a quick rundown.
Price
Bluehost has one of the most competitive web hosting packages out there and for The Make Money Online Blog readers it gets even better, just $3.49 a month and free domain registration for one year when you sign up to three years' hosting with them (and don't forget that 30 day cooling off period).
You can see all of Bluehost's plans and pricing options here.
Please note that this post contains affiliate links. If you sign up to BlueHost I will receive a small commission at no extra cost to you.
Customer Service
I'm sure you're the same, when it comes to my online business, I need to be confident that if I have a problem I can easily get in touch with someone who knows what they're doing. With Bluehost I've always got the right support and quickly.
Bluehost have 24/7 live expert support from professionals who understand where you're coming from and can speak your language. Just head over to bluehost.com, click Live Chat to start chatting with a friendly expert.
It's reassuring to have the right people on side seven days a week to answer any questions you might have. It's a lifesaver and one less thing to worry about.
Reliability
Bluehost was founded in 2003 by Matt Heaton and Danny Ashoworth. Today they power over 2 million websites worldwide and around the clock with thousands more being added daily.
Bluehost comes out near the top in terms of uptime rates with one test giving Bluehost web hosting a 99.94% uptime – that's an impressive score.
Basically it comes down to this: your website is only as secure and reliable as your web hosting is. So rest assured – Bluehost and their 750+ team of experts monitor their servers around the clock. They also perform nightly server backups for your site.
BlueHost is also used by over 850,000 bloggers. That's gotta say something right?
Installing WordPress on your Bluehost Blog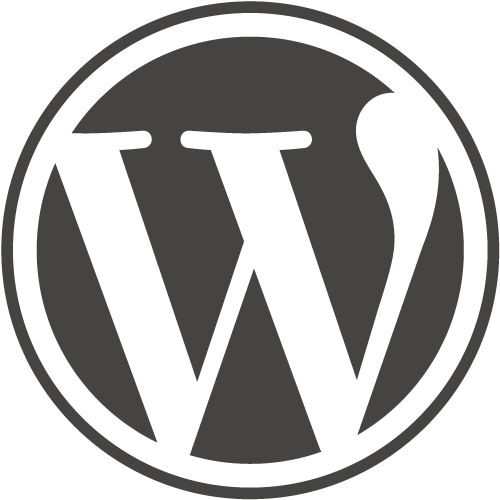 Bluehost web hosting with the WordPress blogging platform is a powerful and winning combination. I recommend it to anyone starting a blog for a few reasons:
It's super easy – even if you've never hit publish on a blog post in your life, WordPress is by far the most popular blogging platform because it's user friendly and won't take you long to find your way around.
Bluehost make installing WordPress onto your new blog easy too – it's just a couple of clicks and you're done.
How to choose a good domain name
Choosing and buying the best domain for your new blog or website is your first ever marketing move. The domain will be a crucial factor in creating your website's name, brand and online identity. It's one of the first thing people see, even before every clicking onto your site.
Choosing a good domain name can be tricky, you'll want to represent what your blog's about is a few short words. You'll want something short and sweet, snappy and easy to remember.
You'll want to avoid hyphens and bizarre domain extensions like .biz, .pizza, .cc, .pro, .me, .tv. Today people just assume your site ends with .com so even if your domain's already taken, get creative and use a .com wherever possible.
An example of a good domain name would be something like runningshoes.com – it's just two words, contains no hyphens or underscores and, if it's pointing to a website selling running shoes, perfectly sums up the site.
Sites like bluehost.com or namecheap.com to check the availability of your preferred domain name. If it's already taken, they'll offer up some alternatives. You never know, you might come out with a better idea than you had going in!
Avoid free domains – your online business depends on it
Sites like SiteRubix.com allow people to host their blogs for free. Simply create a free account and they give you a blog.
While this might be a good option for someone starting a blog as a hobby, if you're starting your blog or website to make money online then it just won't do.
The only problem with free domains is that it limits what options you having going forward. If you website is your online business platform then you should have complete creative control over every aspect over the appearance, functionality, brand and feel of your site.
Buying your own domain shows Google you mean business and (for .com domains at least) ranks you higher than a free Blogger or SiteRubix sub domain.
One of the biggest reasons, as we've already touched on for buying your own domain is that it gives your site the professional look it deserves and helps you not come across as an amateur.
Not to mention, on a free sub domain you don't actually own your blog – no thanks. I want to be building an asset that belongs to me, end of. 
A walk through to getting WordPress set up on your new Bluehost blog
fter you've registered your domain with the best web hosting service, the natural next step is to install WordPress (for free) onto your Bluehost blog.
I recommend this and I do this for all m websites. Why? It's by far the easiest and fastest way to start a blog.
WordPress is the most popular blogging platform is used by millions.
Want a foolproof guide to getting WordPress installed on your Bluehost website? No problem! Go to www.bluehost.com and open up my getting started tutorial on how to start a WordPress blog from scratch which'll guide you through the exact steps to get the job done quickly.
Any advice for someone starting a blog?
Newbie and experienced bloggers alike, I'd love to get your views on this – had any experience with Bluehost or recently switched from a free domain to your own? Share your experience with us below!
Simon Crowe is on a mission to help as many people as possible kiss their bosses goodbye.
Take the free Commission Academy course to discover how to smash your online income goals and make your dream business a reality.