Welcome to my Project Payday Research review.
ProjectPaydayResearch.com claims to give you a way of sharing your opinions online so you can start earning cash and rewards as soon as today.
Now I'm sure you've seen a lot of survey sites make similar promises before, but end up turning out to be a total waste of energy with very little to show for the time you invested. Will this one be any different?
I don't work for Project Payday. I only write this unbiased review to help you avoid scams and find legit side hustles that get results.
So is Project Payday a survey site worth joining? Take a look at what I found out:
Project Payday Research (Quick Overview)
Free
Product Name: Project Payday
Quick summary:
It's safe to say the heyday of survey sites when you could get paid $2-5 for taking a 10-minute survey is well and truly over. Like many other sites like it, Project Payday Research rarely have any surveys and pay you less than a dollar an hour when they do. 
The highest paying survey site I've ever come across is Swagbucks but even then, you're only making about $1/hour.
Want my honest advice?
Instead of wasting hours filling out mind-numbing surveys that pay you peanuts, you are much better off investing your time and energy into building an income-generating online business that will provide you with a solid and steady income for years to come. That's what I did. Click here to find out how you can too.
Availability of surveys -

3%

Support -

5%

Potential Earnings -

3%

Trustworthiness -

5%
Cons
No surveys available
Trial offers are risky
Very time-consuming
A lot of spam and sales calls
Extremely limited earning potential
Looks like they're shut down?
Project Payday Review
What Is Project Payday Exactly?
Launched way back in 2006, Project Payday is the great grandfather of paid survey sites. According to ProjectPaydayResearch.com, anyone can join for free and get paid for sharing your opinions.
Interestingly, I noticed they are owned or 'powered by' ClearVoice Research, the same guys behind Clear Voice Surveys (link to my review), a site I tried a while back where you're lucky if you earn anywhere close to $1 an hour.
What Happened When I Signed Up
My first impression of the website is that it looks like it hasn't been updated in at least a decade…
As you can see, the site has a very basic and outdated design:
I decided to test this site out for myself so I went ahead and filled out the signup form.
This was a pretty straightforward process. I just filled out basic contact details, hit the big green 'Join Now!' button when I was redirected to this page asking me to add a few more details about myself:
I'm not sure how well you can see that but the questions were around my race, household income, whether or not I have pets, investments or vehicles etc…
A couple of minutes later I was done and was asked to confirm my email and sure enough, I got the confirmation email right away.
I finally made it inside the Project Payday dashboard area and, excited to try out my first survey, I scrolled down the page only to be told there were no surveys available…
I thought maybe this was because I hadn't filled out the more detailed profiles yet so I went ahead and filled them all out as honestly as I could.
There's a health and fitness profile, a gamer profile, a travel and leisure profile and I'd say I spent a good 60 minutes answering very detailed questions about what electronic devices I owned, how often I travelled, what phone company I used and so on.
Here's proof I actually did it!
But despite that, I was still told there are no surveys available for me at this time. Maybe it's because I'm outside the United States? Or maybe because I'm not an avid gamer, I really don't know…
In truth, I have the sneaking suspicion the site is closing down because I've seen a lot of survey sites shut their doors lately but there's no way of telling for sure.
The only thing I do know is I just wasted an hour filling out dozens of personal questions (an hour I'll never get back) with absolutely nothing to show for it!
Can You Make Money With Project Payday?
Clearly, the answer in my case is a big fat "No!" but in theory at least, you should be able to earn money in these 3 ways:
1. Make Money Taking Project Payday Surveys
As you've just seen, it doesn't look like the site has any surveys right now, and with surveys being very few and far between, this so-called 'money-making method' is going to take a long time to reach the minimum $10 threshold to be able to cash out.
2. Make Money By Signing Up For Free Trial Offers
Just like Daily Rewards, Wow Earnings and Zap Surveys, Project Payday give you the option of earning a few dollars by signing up for free trials to sites like Netflix and Audible.
If you're very organised then this might be a little income earner for you. though you have to be extremely careful to cancel your memberships and subscriptions before the free trial period ends to avoid being charged the full amount.
Obviously making $1 to lose $15 isn't a good long-term strategy!
3. Make Money With Project Payday's Referral Program
This is the only way I can make money with Project Payday right now and again, we're talking cents…
Invite your family and friends to join (though I don't know why you would!) and you earn $0.50 per person who signs up through the Project Payday referral program, so don't quit your day job just yet!
As you can see, to say the earning potential here is extremely limited is an understatement. Like seriously, it's going to take you months, if not years to get to the $10 mark. What a joke!
My Problem With Sites Like Project Payday Research
1. There's No Longer Any Surveys Available
Go back ten years when survey sites were all the rage and you'd see people on YouTube bragging about how they made an extra $250 per week filling out questionnaires… you just don't see that happening now.
Not only because the amount you earn for the average survey has gone from $2 to $0.05-$0.50, but because there just isn't the consistent flow of surveys like there was once was.
I know a lot of people go through the painstaking process of signing up to every survey site out there and still struggle to make a few dollars a week.
2. You Have To Answer Very Invasive Questions
When you join a survey site the truth is you're very rarely asked for your opinion. Instead, it's about you, your life and your spending habits.
You're basically selling your private details to unknown entities.
At what point do you turn around and say your privacy and your personal information is worth more than a few lousy cents?
3. You'll End Up Wasting Hours Of Your Life
When people start thinking about learning how to make money online they instantly jump to survey sites as THE way to do it. That's because for years we were told taking surveys is a super-duper fun and easy way to make some extra cash in your spare time while you're sitting on your couch watching TV.
The reality is it's boring, monotonous and as tedious as hell. It takes a lot of brain power to fill out all those questions and they're always incredibly time-consuming.
A lot of people complain about getting halfway through surveys only to be told they don't qualify, or they get kicked out before they have a chance to finish it. Far from quick and easy, paid surveys are a real headache.
4. Your Inbox Always Gets Bombarded With Spam
Just think about all those marketing companies you're signing up to and how they sell your information to private companies so they can send you promotional offers.
It's not at all uncommon for members to get a ton of spam and worse yet, nuisance sales calls.
5. You Can Lose A Lot Of Money If You're Not VERY Careful
Survey companies tell you to sign up for various free trials in return for a small reward, but unless you're good at keeping track on a calendar, you could very easily find yourself charged a full month's price for that magazine subscription.
Not only that, but it takes a lot of work to try and juggle everything at one and for what exactly?
Watch this video and you'll see exactly why 99% of survey sites are a complete waste of time:
A lot of people think about starting to make money online and jump to survey sites, drawn in by the idea taking surveys is a quick and easy, care-free way to earn an extra side income…
The issue is it's tedious, time-consuming and invasive.
Wind back the clock 10 or 15 years and you there was a lot of money to be made filling out online surveys, nowadays though, companies have changed the way they do their consumer research meaning survey sites like this one are almost obsolete.
To try and stay afloat, sites like Project Payday Research and others have changed their business model – instead of getting paid by companies for customer research and paying you in kind, they get paid every time you sign up for an offer (and forget to cancel before the free trial period ends).
So while they ask you questions about your cell phone, household income, whether or not you have children and what vehicles you have under the guise of pre-qualifying you for future surveys, what's really happening is they're finding out what offers they can promote to you directly to make money off of you.
Final Project Payday Review Rating: 4/100
Their tagline is "Share your opinions and start earning cash and rewards today" but despite spending an hour sitting on my laptop answering some pretty invasive personal questions about myself, I didn't make a dime.
How can I possibly recommend this as a legit money maker?
That's not to say Project Payday is a scam because I don't think it is, but clearly, this is a huge time-waster and not worth bothering with.
In all honesty, if you're looking for a bit of extra side income to help pay the bills or even replace your full-time income altogether then building an online business is the way to go.
If you're serious about making money online, check out my complete hands-on review of Wealthy Affiliate where I outline how this training platform helped me go from being a full-time customer service agent to becoming financially free and travelling the world in under 12 months.
Tell Us What You Think
Have you tried signing up to Project Payday from the US? Did you get any recommended surveys to take? I'd love to hear from you on this one.
Whether you agree or disagree with my take on paid survey sites, scroll down and let us know in the comments below!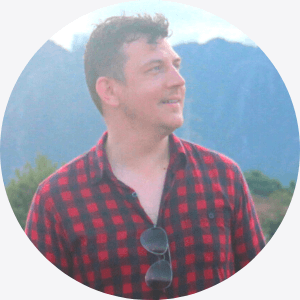 About Simon Crowe
Simon launched The Make Money Online Blog on a mission to help aspiring entrepreneurs kiss their bosses goodbye.
Get his free Affiliate Marketing Guide For Newbies to learn exactly how to make your dream business a reality.