Welcome to My Unfair Advantage review!
Today we're are going to take a closer look at this cloud-based software to see if it's really an all-in-one tool every aspiring affiliate marketer should have.
Recently, I did a review on Profit Suite, an online tool that also promised to be everything you'll need to start your affiliate business. It turned out to be a complete hoax.
I wish My Unfair Advantage is nothing like Profit Suite but I'm not putting my hopes up on it.
At first glance, you'll feel like you're going to get a good package with this. After all, that's what the sales page's is aiming for you to feel.
If you're still in a daze, this review will be the bucket of cold water to bring you to the real score of things.
If you're ready to find out what My Unfair Advantage really is, then let's not wait any longer.
My Unfair Advantage Review At A Glance
About: My Unfair Advantage is a cloud-based package of affiliate marketing tools claiming to be the only one you'll need to start making commissions. 
Price: $37 monthly or $297 for a one-time payment. You'll also have to spend a staggering $894 for upsells.
Pros: You'll get pretty decent training on the basics.
Cons: It's a package of affiliate marketing tools, but not everything will be useful for you. Some of the stuff you get is outdated.
Verdict: Teaches paid ads as traffic solution which is not good for those just starting out.

What is My Unfair Advantage?
My Unfair Advantage is a cloud-based software that allegedly has tools, training, products, and traffic source for affiliate marketing.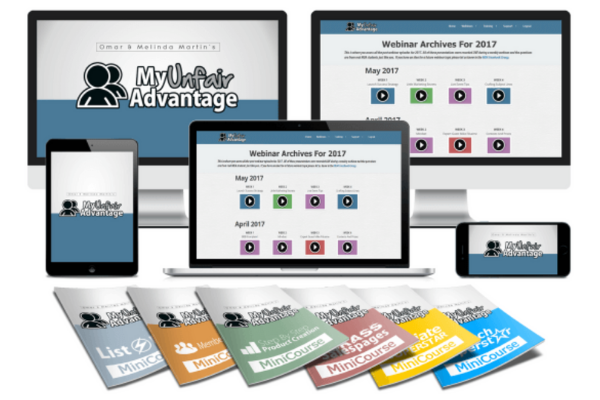 With the training, you also get templates and scripts for email marketing so you can utilize email lists to reach out to past and potential clients.
It's supposed to be the perfect deal because, with this tool, you're told you can make $1,000 per day.
Plus, you're also supposed to get ongoing training from webinars and live group coaching to keep you posted on the latest strategies in affiliate marketing.
Judging from this supposed package, I can't blame you if you'd want to give it a try.
But just before you do, let me tell you first about My Unfair Advantage's creator and what you really get when you pay for it.
Omar Martin And The Typical Rags To Riches Story
I'm not against people talking about how they started off with nothing before they got to where they are. But sometimes, their stories are too hyped.
Omar Martin's story goes something like this:
Omar and his wife Melinda were supposedly homeless before they built My Unfair Advantage.
Omar was a paramedic and after the World Trade Center tragedy, he moved to Florida to have a clean slate.
They said things didn't pan out like they hoped for, so they ended up on the streets. (why didn't he just apply in a hospital there so he can make ends meet?)
Shortly they created My Unfair Advantage, I don't exactly know how the career shift happened but apparently, he's got the hang of internet marketing because he also created other programs aside from My Unfair Advantage like:
Funnel Boss
Copy Paste Commissions
Buzzinar
Content Nitrous
Affiliate Builder
If you'd ask me, I'm not quite sold about Omar being an online marketing expert because he failed to explain how he became an expert on his newfound career.
Top that off with the fact that most of his products sound to hypey and if he was indeed successful, he didn't have to create so many products and not be known for even one of them.
I've done almost 200 make money online product reviews but I just heard of his name when researching for My Unfair Advantage.
If he was an expert in what he does, I'd probably come across his name many times before.
How Much Is My Unfair Advantage?
To access My Unfair Advantage, you can either pay $37 monthly or $297 one-time for the front-end. There are also 2 upsells. Upsell 1 costs a staggering $697 while upsell 2 costs $197.
For the cost you pay, if all the features in the package worked as promised, it'd be easy to earn them back. Plus you get access to all his other products I mentioned earlier.
If you're not satisfied with the software you can request a refund within 30 days from when you bought the product.
The Jam-Packed But Outdated My Unfair Advantage Package
By paying the exorbitant fees, you get access to a training program, webinars, done-for-you templates for campaigns, and access to coaching.
But not everything you get has value.
The Step-By-Step Training
My Unfair Advantage's affiliate training course has a 15-hour worth material.
It cover what every beginner should start with – choosing a niche down to making a website for your affiliate offer.
It also tells you what to do if you decide to create your own affiliate products.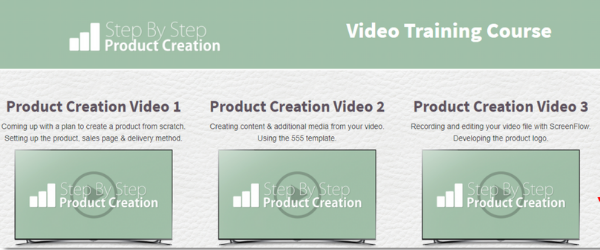 It teaches you how to make a sales page, integrating your offers with affiliate marketplaces like JVZoo down to making a test purchase.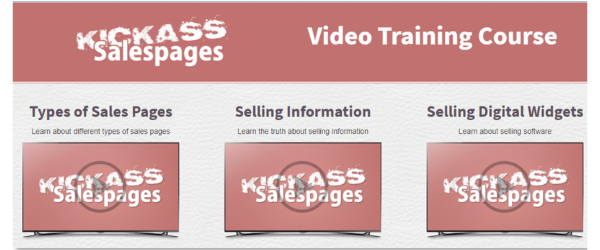 I think the 2nd part of the training is not really for beginners.
I suggest if you're just starting out, because you still have so much to learn and creating your own products will be another lesson you should master, you should first stick to promoting products by other people.
In time, you will learn more about the trade so you'll know which products will sell and which don't so you'll be able to create a more sellable product.
Omar should know better. If this software was targeting beginners, he should've delved more into helping you choose which product to promote.
Outdated Webinars
If you were wondering how about traffic solutions, doesn't the course cover it?
Omar talks more about it in his webinars. He does it 2-4 hours every Thursday at 9 PM. He also records it and puts it on archive so you can review it.
In the webinars you'll learn about his recommended traffic source – paid ads, which again I don't think is for beginners because it takes a lot of experience to make this right and newbies don't just have it yet.
He'll also talk about list building and how you can leverage email marketing to build a relationship with your audience.
What's good is he also talks about creating SEO-website content so people can find you online even without ads.
My only problem is, he hasn't filtered his archives yet. It still has recorded webinars dated in 2010.
If you're a newbie still can't distinguish old strategies from new ones, you can end up wasting your time on outdated webinars you can't put into good use.
Lousy Bonus Products
Apparently, Omar added 55 PLR products you can offer in your campaign as lead magnets so people will willingly give you their email in exchange for it.
These are just actually PDF versions of his webinars, and remember, many of them are outdated so you'll be offering people lead magnets without any real value.
Another problem is:
These are the same PLRs everybody gets, you won't have an edge with your competitors making conversions elusive.
Facebook Group
This is another good thing about My Unfair Advantage, you get access to a private Facebook group for my Unfair Advantage members so you can consult with others with any affiliate questions you have.
Will My Unfair Advantage Help You Make Affiliate Commissions?
I'm not quite positive about it. For one, while the training covers important elements, it doesn't cover everything, just scratching the surface.
You get taught about choosing a niche but you're not taught about how to choose the right products to monetize that niche. It teaches you to put videos on sales pages but it doesn't cover setting up your whole website.
To me, it has huge gaps, beginners will get stuck and will need to additional training.
For the price you pay for this software, I expected better.
Compared My Unfair Advantage, Wealthy Affiliate has a properly structure course that really guides beginners about the next step to learn and take and for a tiny fraction of My Unfair Advantage's cost, just $49 per month.
Is My Unfair Advantage A Scam?
No, My Unfair Advantage is not a scam. But I wouldn't recommend it to you because it's just too expensive, top it off with paid ads cost. Plus, the training has huge gaps so it really won't help beginners.
Wealthy Affiliate Vs My Unfair Advantage
Wealthy Affiliate and My Unfair Advantage both have courses, but the former is superior for its thorough course.
Both have communities, but Wealthy Affiliate also gets you in touch with the owner themselves so you're assured there is expert advice available.
My Unfair Advantage has products you can use to draw people in, but it's highly unlikely to happen because the PLRs are outdated and similar to what every My Unfair Advantage taker gets.
Bottom line, there is no single advantage in My Unfair Advantage.
I still haven't even added the costly fees yet.
Wealthy Affiliate offers way more value and you can test it out without cost first. So you don't have to worry about making any refund if you think it's not for you.
If you want to know more benefits of Wealthy Affiliate, check out this comprehensive Wealthy Affiliate review.
What's Your Take?
Don't you think My Unfair Advantage is too expensive for the package you get? Do you feel choosing a more affordable affiliate course but is way more comprehensive a wiser choice? Tell us what you think in the comments below.
Simon Crowe is on a mission to help as many people as possible kiss their bosses goodbye.
Take the free Commission Academy course to discover how to smash your online income goals and make your dream business a reality.