The bizarre robot voiceover on the sales video says for $39 you'll be given the secrets to start making money online from today.
Yeah right.
If you're reading this review it's because you need to know the real answer to this question:
Is the Fast Earners Club a Scam?
Let me start by congratulating you – by reading this review you've just saved yourself $37.
I'm about to show you why The Fast Earners Club is a deceptive scam designed to make you poorer and the scam owner richer.
The Fast Earners Club Review At A Glance
About: Fast Earners Club is just 4 PLR PDFs about eCommerce.
Price: $37.
Pros: Nothing.
Cons: PDFs can found on Google for free, outdated, manipulative tactics, fake success stories, unknown owner.
Verdict: Fast Earners Club won't get you closer to earning anything. Learn about affiliate marketing the right way instead.

The owner of Fast Earners Club is nothing but an opportunist scammer. The sales video is purposefully vague enough so he can promote whatever latest get rich quick scheme will earn him the most commissions.
At the time of this review, he's promoting a crappy little eBook which comes in 4 PDF files that won't teach you anything of value.
If you want my honest advice, forget work from home scams like this that just end up wasting your time and stop looking for shortcut to success. yes you absolutely can make money online but it takes a strong work ethic and the right know-how.
Check out my Invincible Marketer review here to find out why they're the best online business building training I've come across so far.
What is Fast Earners Club about exactly?
It's definitely not a legitimate training program and I do not recommend this as a way forward for getting started earning an online revenue stream.
As I've already said, this is a make money online scam designed to make the scammer money – not you. But of course, this isn't how they present it to us.
If we're to believe everything we read and hear on FastEarners.co then using the internet for profit is as easy as turning on your computer, logging into a secret member's area and following the done-for-you signals with a comple of mouse clicks.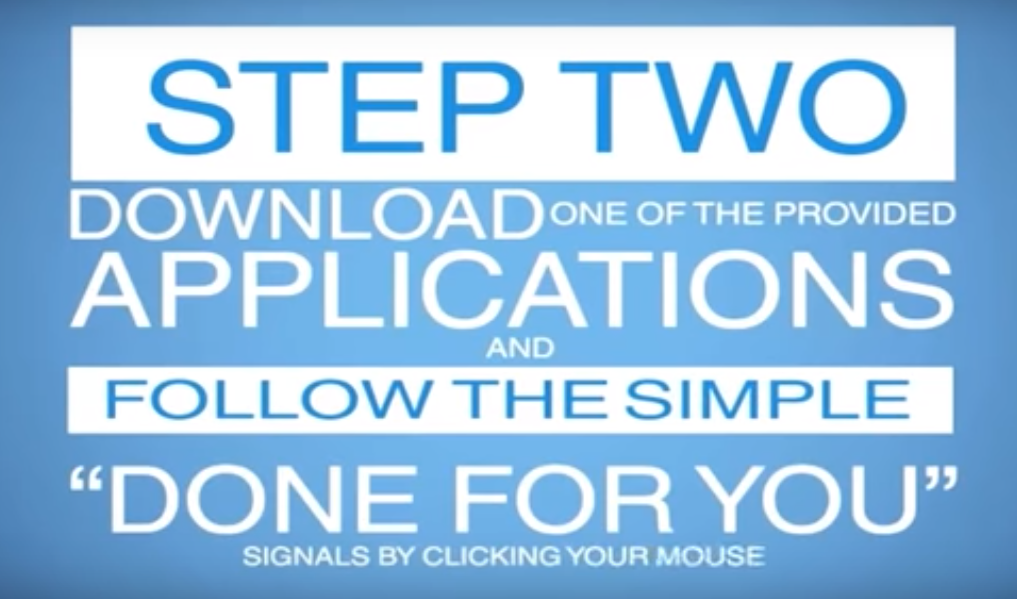 Step 1: Turn on your computer, log in.
Step 2: Just follow the pre-preapred blueprint for success and watch the money start rolling in.
You apparently don't have to worry about making sales, generating traffic or filling out boring surveys. This is all about fast money.
Crazy claims versus stark reality – what a letdown!
Surprise, surprise, the end product in no way matches the hype.
What you're actually getting is an email with download links to 4 PDF files, each one focusing on a different way to make money online, though in no real detail.
Let's take a quick look at what each PDF covers and then let me show you where you can get better more updated information for free.
PDF 1 – Fast Earners eCommerce. A very basic overview of buying and selling online for a profit via E-commerce.
PDF 2 – Fast Earners eBay. A very old eBook on how to become a seller on eBay.
PDF 3 – Fast Earners Amazon. How to make money through the Amazon affiliate program.
PDF 4 – Fast Earners Shopify. How to make money without stocking inventory via drop shipping.
To make things worse these PDFs are just copied and pasted from PLR article websites which have very generic information you can find online with a quick and completely free Google search.
PLR or Private Label Rights articles are articles which have no copyright on them, meaning that con-artists like the one behind Fast Earners Club an copy and paste it and make into some kind of Frankenstein monster resembling some kind of make money online course.
What I recommend instead
Let me tell you – you do NOT need Fast Earners Club to start making money online.
If any of the above topics covered in one of these eBooks interests you then check out these better alternatives below. All these training resources come from reputable sources that I know will guide you in the right direction.
If you have any questions at all about how to get started with any of these methods please feel free to leave your questions below and I'll get back to you as soon as I can.
1. Affiliate marketing


If you'd like to learn how to build a successful internet business then check out Invincible Marketer.
This, in my opinion, is hands-down the best affiliate marketing training and online community of entrepreneurs I've ever come across.
2. Selling on eBay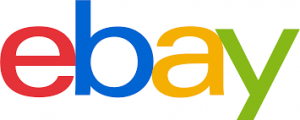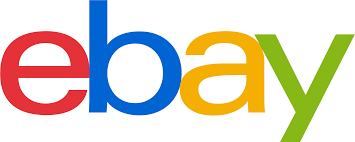 Everyone knows eBay, what it's about and how to make money selling almost anything you can think of to make a bit of extra cash. Selling on eBay made it to my recent top 10 list of work from home jobs that aren't scams.
There's a lot of free information on how to become a successful seller, like this video and eBay sellers guide.
3. Making money using the Amazon affiliate program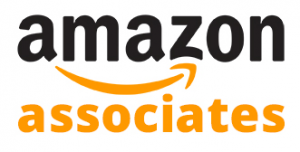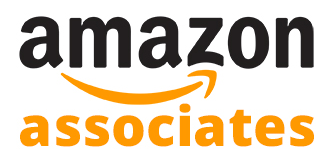 I love Amazon. Whether you're already an Amazon affiliate, a stock holder or regular customer – you'll know just how powerful Amazon is.
The great thing about earning this way is that when you're building your own affiliate marketing site there's very little upfront cost and such a wide range of products available to promote.
Here's a few step-by-step guides I've put together here for free:
4. Drop shipping through Shopify


If you're interested in starting a drop shipping business where your wholesalers send your products directly to your customers for you, then check out this free and super helpful guide from the Shopify website:
5 reasons Fast Earners Club is a scam you should avoid
Still not convinced Fast Earns Club is a scam? I'm going to show you exactly why it is and why you should stay well clear from this.
1. It's not a club at all, just a link to a worthless $37 eBook.
Even the name itself is misleading. You'd think with a name like Fast Earners Club they'd be a members area with some kind of discussion going on, but with this there's nothing like that. Not even a lousy Facebook group.
You literally pay $37, get an automated email so you can download the PDF file…
And that's it.
2. They use manipulative sales tactics to get your money
I've sat and watched through the whole video – man do they know how to press your buttons!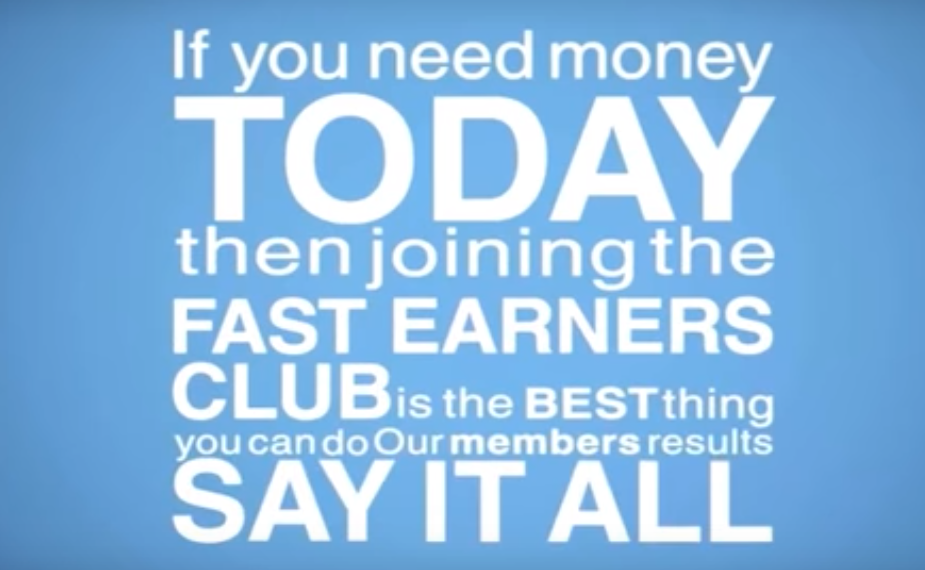 Instead of showing you a logical business plan with huge earning potential, they try to emotionally manipulate you, saying things like:
What is money worth to you?
How desperate are you to quit your job?
What would you give to call the shots in your own life.
Need money fast? Want bottomless buckets of cash?
The reason I started TheMakeMoneyOnlineBlog.com and why I expose scams like this is because they prey on people in some of the most desperate financial situations. Trust me, they do not lose sleep over this.
We'd all like a push-button system that generates cash for us around the clock on autopilot but here's the truth: the sooner you stop looking for shortcuts the quicker you'll actually start making some money online.
I've been there and done it – looking for that magic, all-knowing software that can change your life overnight and because I was so desperate I was more than willing to believe the lies and fall for many scams that came my way.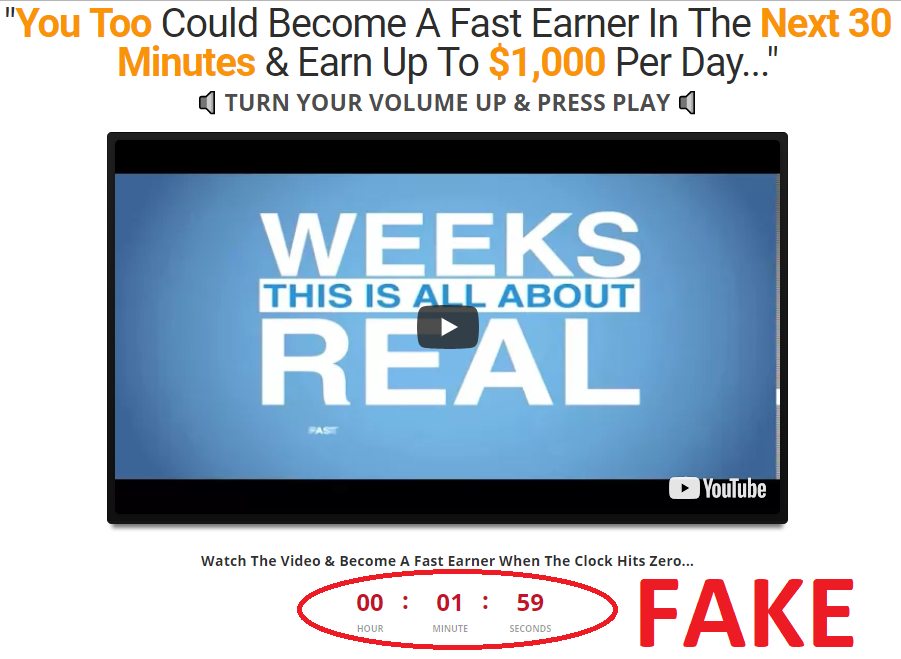 Another scammy tactic they employ to try and make you feel more pressuried to buy in is putting a fake countdown timer in the bottom of the screen.
This creates a false atmosphere of urgency by making you nfeel this so-called opportunity is onyl available for a very short time. In truth, refresh the website and the countdown starts over again.
3. Fake success stories from paid actors
If you haven't seen the cheesy promo video yet (with the weird robotic voice) go ahead and play it below. You'll see right at the beginning two alleged members of Fast Earners Club sharing how fast they started raking in the dollars and how easy it was.
There's only one issue with this though – these aren't members at all, but actors being paid and told exactly what to say.
Sites like Fiverr.com have people willing to do fake testimonials for you for just $5. This is perfect for scammers who have no real success stories to share with you because their training is bogus.
4. The video is intentionally non-specific
Aside from the hype and emotional manipulation, there's very little specific details about how you're going to make money with the Fast Earners Club in the sales video.
I don't expect a full breakdown but at least a brief overview or something. Any legit training program will tell you upfront what sort of work is involved, what you'll be doing and potentially how much money you can make. Not so with this scam.
One of the main reasons the video is so vague is so this scam owner can decide to promote any random ClickBank he/she wants.
After reading older Fast Earners Club reviews it looks like the site was used to promote a fake binary options scheme before, but has now been changed to this crappy eBook.
5. We have no idea who the scam artist behind Fast Earners Club is
Any creator of legit training that's helping people find financial freedom would be proud to stand beside their [product and full endorse it with their name.
Only scammers want to hide in the darkness, not giving any of their personal information away whatsoever. For them there's safety in anonymity.
Here's the deal:
There's a massive difference between someone genuinely helping and showing you how to make genuine money online and an affiliate marketer just promoting any old product to make a quick buck.
This website used to be used for a binary options scam. Not it's used for a low-quality eBook that'll tell you nothing.
Which category do you think this anonymous website owner falls under?
This scam'll get your hopes up but give you nothing
As I've just laid out, you won't find anything useful in the PDF files that you can't already fin doing a quick Google search.
I've just given you 5 real reasons why Fast Club Earners is nothing but a phony scam that you absolutely need to avoid!
If you're sick of all the scams and fake get rich quick schemes and you're ready to build a legit income-producing online business for yourself then check this out.
Simon Crowe is on a mission to help as many people as possible kiss their bosses goodbye.
Take the free Commission Academy course to discover how to smash your online income goals and make your dream business a reality.