Peanut Labs is one of literally hundreds of paid survey sites out there but is Peanut Labs a scam you need to stay away from, a safe and legit money making opp or a time-wasting exercise?
In this review of Peanut Labs that's exactly what we're going to find out.
I like the idea of taking surveys to make money is because it's something I can do anywhere with my smartphone in my free time.
Of course, a lot of surveys turn out to be not worth your while just because the payouts are so minuscule…
But determined not to be beaten, I'm still hopeful that newer and better online paid surveys sites will pop up that actually pay you a decent amount.
So, is Peanut Labs one of the better online survey sites out there?
What is Peanut Labs exactly?
We all love giving our opinions and PeanutLabs.com gives you a way of sharing your honest thoughts and feedback with big name brands in return for rewards.
Quickfire stats:
They have over 3 million panelists and growing
They pay out $10 million each year to their panelists in total
Peanut Labs panelists complete 671K surveys a month on average each month.
They're free to join and available in 24 countries including the United Kingdom, United States, Canada, Australia and New Zealand.
How Peanut Labs works
If you head over to PeanutLabs.com you're not going to find a 'become a panellist' sign up form, instead you have to go through one of their partnering survey sites like GrindaBuck, Swagbucks or Survey Momma.
Once you've given them a few details like your name, address and contact info, you'll be asked to fill out your profile by completing several pre-qualifying questionnaires that ask you more in-depth questions about your personal interests, spending patterns and family life.
Once a registered panellist, you should receive email invites a few times a month. Each survey should only take 10-20 minutes on average though there's a preliminary qualifying survey before each one to make sure you're a good match.
There are 2 ways to make money with Peanut Labs. Online consumer surveys are the bread and butter of the site, though they've also partnered up with companies who have free trial offers you can sign up to for a bit of cashback.
1. Get paid with Peanut Labs surveys
When you go into the main member's dashboard area you should see a small number of surveys available for you to take. If not, just be patient and you'll receive a survey invite in your inbox.
Watch this video to see a quick walkthrough of a typical survey:
The surveys themselves are pretty simple, mainly multiple choice questions, though unfortunately, they are very low paying even for paid survey websites.
2. Get cashback on free trial offers
Peanut Labs will give you a list of offers available in your area and reward you for signing up with them.
You might be asked to sign up for a 12-month subscription to Netflix or a 30 day free trial of Amazon Prime and receive $.10 – $2.00 for signing up.
While this is a nice little kickback if you were thinking of signing up anyway, if you're spending more money than you're making then obviously you're defeating the object.
If you're clever you can cancel these subscriptions before the free trial period ends and end up coming out on top, but be careful because if you forget then you're going to find yourself paying out for the full amount for something you didn't really want in the first place and we all know spending money is not making money!
How much money can you make with Peanut Labs?
Whichever way you look at it, you're never going to get rich with Peanut Labs or any other survey site for that matter – the payouts are too small, the surveys take too long and they're just not enough of them to go around.
Here you can see the list of surveys I was given, based on this I'd say the absolute maximum you can realistically expect to make here is $1.50 per hour.
Peanut Labs complaints and reviews
There's a lot of discussions online about whether or not Peanut Labs is a scam or a legitimate site. They've been rated a 1 out of 5 stars on TrustPilot, a 1.3 star out of 5-star rating on SiteJabber and have 90% negative ratings with the Better Business Bureau.
This doesn't look good, but let's take a look at some of the most common Peanut Labs complaints from their panellists…
Getting screened out
This is by far the biggest frustration I'm hearing from panellists who answer questions as honestly and thoroughly as they can only to be told 30 minutes in that they no longer qualify, despite the fact they've answered all the questions.
If it's true they have a 90% disqualification rate then I think they should take a serious look at the screening processes. I mean, why not ask a few extra questions at the account setup stage and save people from having to waste their time?
You're effectively forced to work for free
There are a few angry users who blame this survey site for using unethical practices for getting free feedback from panellists accusing them of intentionally not payout out what's due.
Whether this is true or not I guess we'll never know, but the fact there's so many complaints is not exactly reassuring when you're trying to decide whether or not to join…
My personal thoughts on Peanut Labs surveys
Peanut Labs is a safe and secure website that has been around for a long time. I don't think they're a scam and I don't think they will sell your personal contacts on to other companies, however, I can not recommend them as a legit way of making money through the internet due to the fact the Peanut Labs surveys are time-consuming and your potential earnings extremely limited.
They literally pay you peanuts and pennies for your private information and I just don't think it's worth it. There are far better and legitimate ways to make money from home.
Is Peanut Labs right for you?
If you're only expecting to earn a few extra cents here and there then you might find Peanut Labs a good fit but honestly, why waste your time filling out endless surveys when you could spend your online time more wisely and build a legitimate internet business for yourself instead?
I followed this free beginners training course as a complete newbie 4 years ago and now I'm earning more than $6,000 a month.
Running your own online business takes work and there are new skills you're going to need to learn, more the earnings are far greater than what silly survey sites like these will ever give you.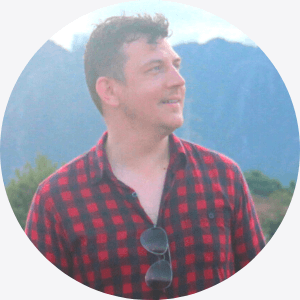 About Simon Crowe
Simon launched The Make Money Online Blog on a mission to help aspiring entrepreneurs kiss their bosses goodbye.
Get his free Affiliate Marketing Guide For Newbies to learn exactly how to make your dream business a reality.