If a charitable MLM in the fashion accessories niche interests you, Noonday Collection might be your ticket to making money online.
Why did I say "might"? Because you're probably still wondering if Noonday Collection is legit or just another scam.
This review will tell you all you need to know before diving into this opportunity. You could be in for a big surprise so stick around.
Noonday Collection Review At A Glance
About: A jewellery and accessories multi-level marketing company (MLM).
Price: Starter packs available for $89, $189 or $289 plus $9.99/month.
Pros: They've embraced online marketing. Has the feel-good factor.
Cons: Overpriced products, lack of an income disclosure and low success rate.
Verdict: Noonday Collection is a legit work from home option but the chances are you will end up losing more money than you make.

While I see Noonday Collection as an MLM with an altruistic touch, it's not enough of a reason to become an ambassador.
There are a couple of red flags you need to consider if you really want to make money with Noonday Collection:
First, the low success rate of the business model and second, the lack of vital information you need to know before signing up. There's not even an income closure provided.
For those who love face-to-face selling and recruiting, this might be a good fit, not so much for the rest of us.
What Is Noonday Collection?
There's a business opportunity side and a philanthropy side with this MLM. It works with talented artisans around the world to produce their jewelry and accessory products which for me is a good thing.
Noonday Collection is owned by Jessica Honegger who started the business in 2010. A year later, she introduced the Ambassador Program that allows people to sell and recruit.
They are currently a member of the Direct Selling Organization and has an A+ BBB rating.
With a company like Noonday Collection, you'll either be inclined to join because you find potential in the products or because you were amazed with the charitable cause.
But if you really want to make money online, you have to see some proof and solid evidence to convince you this will be worth your while.
What Products Does Noonday Collection Offer?
They offer a variety of jewelry products like:
Earrings
Necklaces
Bracelets
Ring Bags
Scarves
Seasonal Items
And more
If you like boho and gypsy fashion, I think you'll like what Noonday Collection has to offer. Even if it looks good, I can't tell you much about its quality.
And for the price you have to pay for these items, you'll want to be sure you get what your money's worth.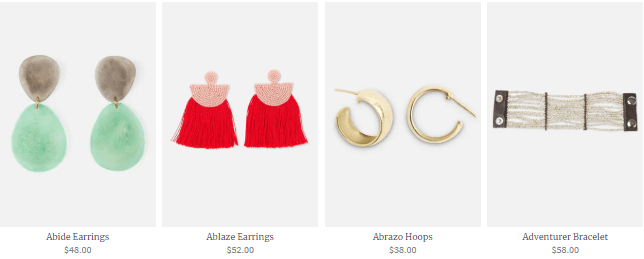 And remember this:
The charity touch won't be enough to convince others to buy the products and honestly, I think you'll have a pretty hard time selling these.
And think about it, if you want to make a sustainable income from an MLM, jewelry products can't help you much. You have to offer consumable products so by the time they use it all up, they'll come back to you to buy more.
Most jewelry products, especially with this price, are not something you wear every day. It's something reserved for special occasions.
And if it's used rarely, given that it has good quality (which I can't guarantee), wear and tear will take a long time. This means your client will only come back to you when their old one is already destroyed or they're bored enough to want a new one.
How Do You Get Started With Noonday Collection?
Like all other MLMs you can earn in two ways:
1. Directly sell products and earn from the retail price
2. Recruit others as distributors and earn residual income when specific criteria is met
In most cases, you can make more money with option 2.
But it's difficult making money with this either way because you can only market to people who are interested in these kinds of accessories, you need to shell out cash upfront and most of all, you won't be the only one doing this so there'll be a lot of competition.
Remember what I said about shelling out cash upfront? Of course, membership has a cost and for Noonday Collection it means buying a starter kit.
You can choose from:
The Essentials ($89)
Essentials Plus ($189)
Essentials Premium ($289)
And you guessed it, the more expensive the pack, the more products you get.
The good thing is:
You also get training and marketing materials included.
But here's the catch:
You're indirectly pushed to sell so that you can cover the cost for the monthly recurring fee of $9.99.
You might say this doesn't put a hole in your pocket but think about the $120 you will lose in a year if you don't make a sale.
Here's what you get for $9.99.
A personal e-commerce website
On-demand training courses
Digital marketing materials to book shows and sell
Web office to manage your business
Top-rated customer support team
Making money online isn't complicated…
This video will show you exactly how to get started. Tap to watch now »
Noonday Collection Compensation Plan
Here's something that grinds my gears:
Noonday Collection's compensation plan is not available online. You have to sign up first so you'll be able to know how much you can earn.
If I'm someone seriously considering joining the company, I want to know how much I'll be able to make so I can assess if it's worth my time and money. I don't want to get caught off-guard knowing what I signed up for is blatantly useless.
Here's a brief overview about Noonday Collection's compensation plan:
Commission Eligibility
You have to remain as an active Ambassador. In order for that to happen, every six months you have to sells $500 worth of commissionable products.
If you don't achieve the number of sales, your account status will be changed to inactive and if you still don't reach the quota within 3 months you will be terminated.
This means if you want to get active status again you will have to start over.
1. Retail Commission
When you sell a product, you get 25%-35% commission.
2. Recruiting Commission
When your recruit sells a product, you get a commission of 5%-10%.
What I Like About Noonday Collection
1. Good Cause
Working with Noonday Collection helps artisans from poorer countries make a living.
2. Personal E-commerce Website
You don't only do face-to-face selling. You're also given a personal e-commerce website so you can sell online and reach more people.
What I Don't Like About Noonday Collection
1. Low Success Rate
This has always been the case with MLMs, those at the top of the matrix earn the cash while the rest of the downlines grapple to find new recruits to earn from.
Plus you only get to reach a limited market; those interested in boho and gypsy jewelry.
It doesn't end there:
Remember there are also other ambassadors selling what you offer so it means fewer chances for you to find customers.
2. Compensation Plan Is Not Available For The Public
You are not given a chance to properly assess if you can really make money with this. And this is a major red flag because this means they are trying to hide something from you.
3. No Income Disclosure
I could let them off about the compensation plan if they had an income disclosure to show.
But guess what:
There isn't one. How do they expect people to make an informed decision if they don't lay these things out? Unless they don't really want people to get wise in the first place.
And think about this:
Why will a billion-dollar famous brand hide this information if they really earn that much? This signals to me they're really not earning at all.
4. Bothering Friends And Family
I'm guessing you don't want to be the kind of guy (or girl) people will cross over the road from to avoid.
With the sales quota you need to reach, you will end up harassing your inner circle and burning bridges.
5. Expensive Packages
Other MLM starter packs cost below $100. With Noonday Collection the cheapest amount you are lumbered with is $199.
Is Noonday Collection A Scam?
Even with these red flags, I won't say Noonday Collection is a scam. There's the high BBB rating and I know that's not enough on its own to make it legit but this might be. They're a member of the Direct Selling Association and they were featured positively in Forbes.
I'm quite sure Forbes did their research because they also have a reputation to protect.
Noonday Review: Final Words
For some, MLMs like Total Life Changes, Sisel International, or Pink Zebra are a great side hustle but you have to have good people skills in selling and recruiting.

Noonday Collection may not be a scam but if you really want to make money online this is not the opportunity for you. Success is rare, important information is not given and the market is too saturated. The chances are you will end up losing more money than gaining.
If you really want to make money online, try affiliate marketing.
Why?
Because you can test the waters for free
You will get the support and training you need to build your business from scratch
You can promote products you personally like
There's no need for face-to-face selling
You can earn even when you're not in front of your computer
There's no easy way to build a legit and sustainable business, but with affiliate marketing, your money and effort will be worth it.
So either you keep looking for your magical passage to success or you start building a legit one in reality.
If you want to give affiliate marketing a shot, check out this in-depth Wealthy Affiliate review to give yourself the best possible start.
How I Make A Living Online?
After years of working in call centres I finally figured out how to create a 5-figure monthly passive income stream and become financially free.
Thanks to the right training and a lot of hard work I kissed my old boss goodbye and booked a one way ticket to Thailand.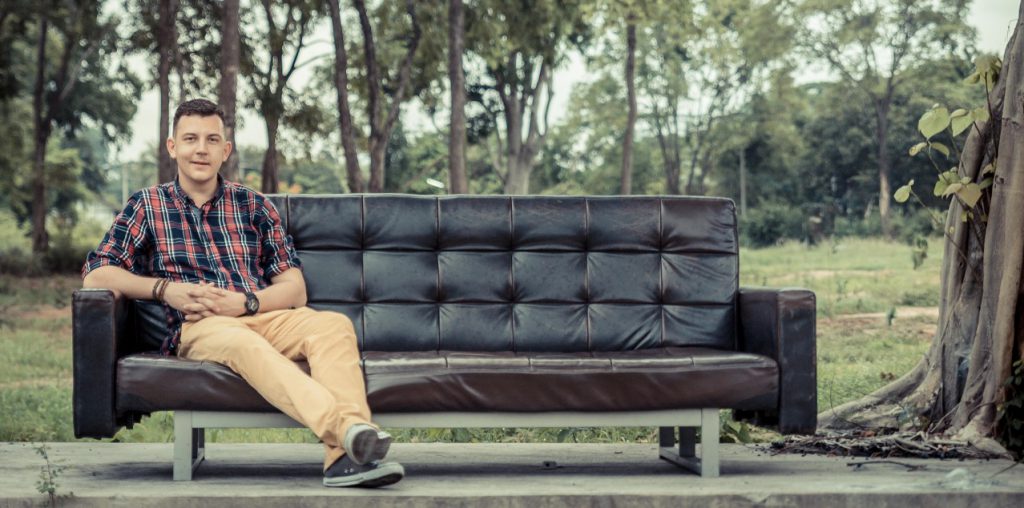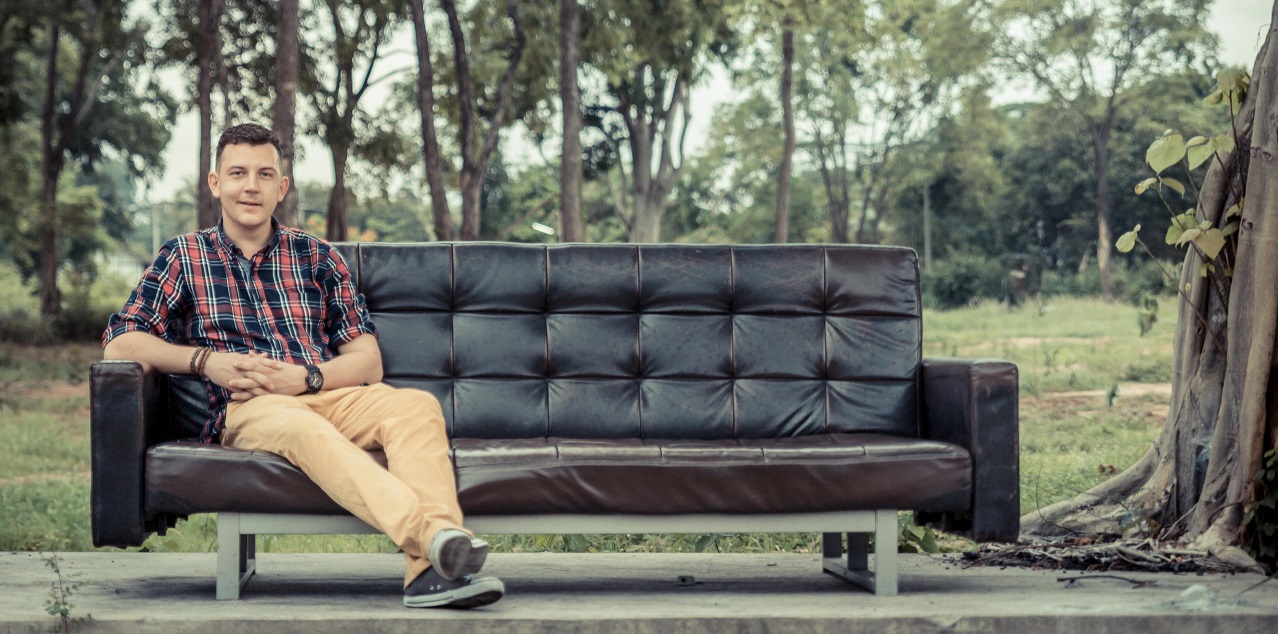 So if you're serious about building a thriving online business, click here for the exact step-by-step formula I follow.
Let Me Know Your Thoughts!
Was I able to give you the information that you need about Noonday Collection? Have experience working for an MLM? Let me know what you think in the comments section below.
Simon Crowe is on a mission to help as many people as possible kiss their bosses goodbye.
Take the free Commission Academy course to discover how to smash your online income goals and make your dream business a reality.