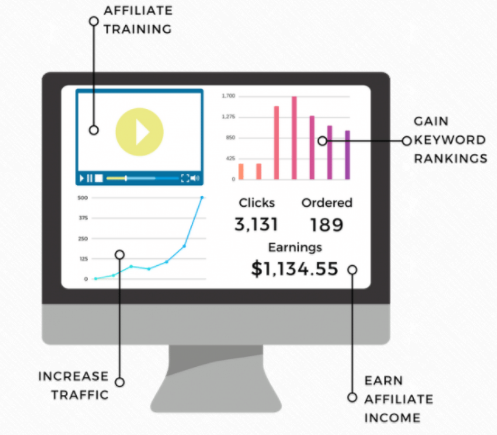 Human Proof Designs deal with outsourcing for affiliate marketers and they can help you start or grow your online income with their done-for-you Amazon affiliate websites for sale, content packages and link building.
But is Human Proof Designs a scam or a legit outsourcer you can trust?
Are you better off avoiding this site altogether and trying to figure it out on your own or can they really help you avoid the many common pitfalls newbies make and fast-track your earnings?
In this review I'm going to show why choosing Human Proof Designs is a smart move and why they're not a scam.
Why Human Proof Designs is my go-to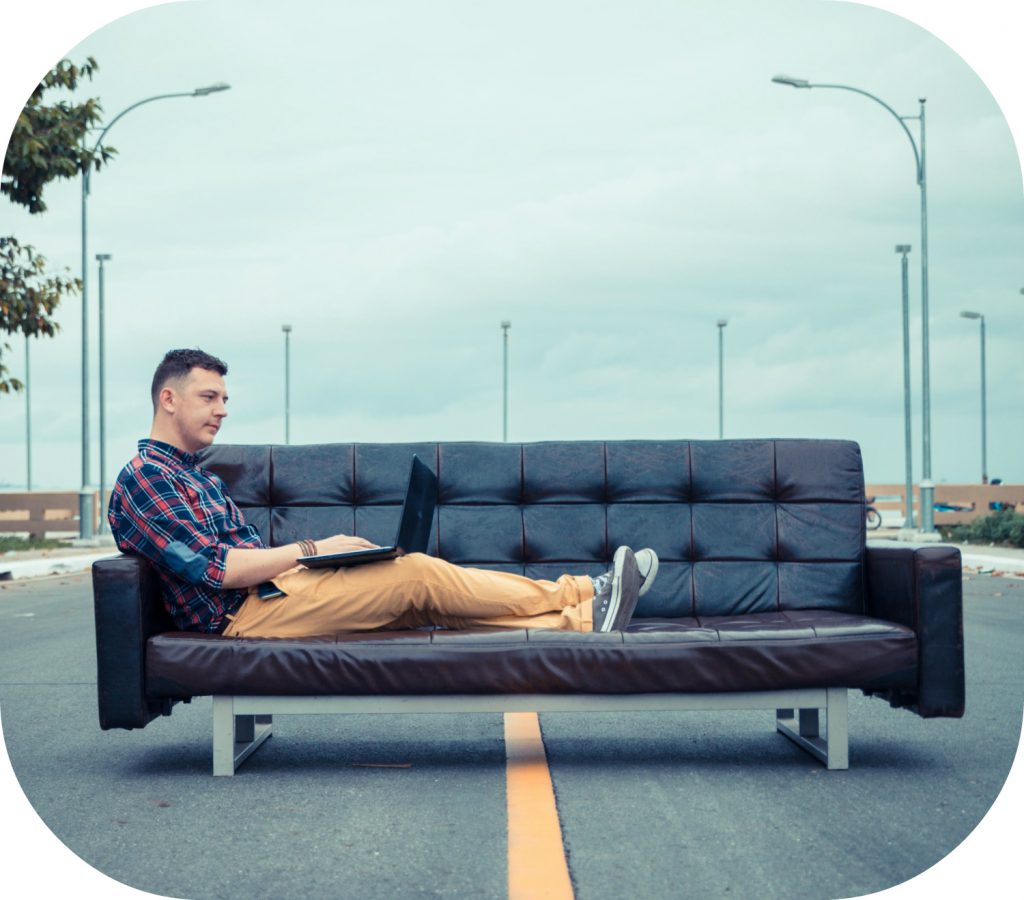 I've been a full-time professional affiliate marketing since 2014.
In the beginning, I build my started my first affiliate site from the ground up.
Article and review writing, keyword research, video production and editing, images and graphics, social media marketing – you name it, I did it.
But as my websites grew into bigger authority sites, I knew I needed to start outsourcing some of the tasks if I wanted to keep growing my business to scale.
I tried sites like Upwork, Fiverr and iWriter to get help with writing content but the quality was well below par. I don't know how else to say it, even at the 4 and 5-star rating level the standard of articles were just rubbish.
I had the monthly outsourcing budget to spend but I needed to find a high-quality outsourcer I could rely on to find decent and consistent writers who could follow the remit and deliver on time.
Then I came across Dom Wells, the guy behind Human Proof Designs. I decided to go all-in and order my first article pack and I'm glad I did.
Since then I've used Human Proof Designs Services to build my first Amazon affiliate website and research low-hanging keywords.
I can wholeheartedly recommend them to any beginner affiliate marketer looking to get the best start or if you're already a little more experienced then I recommend Human Proof Designs as one of the best outsourcers out there.
But I'm probably putting the cart before the horse here, I haven't even told you what they do yet or how they can help you grow your business…!
What is Human Proof Designs?


Seeing many newbie affiliate marketers start out strong but end up failing miserably, Dom Wells created Human Proof Designs in 2013 to make the road to affiliate earnings that much easier and quicker.
Here's their mission statement:
[alert-note]"Help as many beginners as possible get started with affiliate marketing, and help our experienced audience make even more money from their websites."[/alert-note]
To find out more you can visit HumanProofDesigns.com or check out my full Human Proof Designs review.
Here's a quick rundown of the services they offer:
Ready-made affiliate sites (Best option for beginners)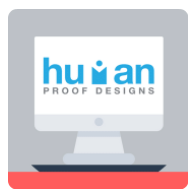 Buying a ready-made affiliate site means the niche research, keyword research and foundation of your site has already been done by professionals. Each site comes with estimated earnings and done-for-you content.
This means you get to avoid the many mistakes beginners make and get the strongest head start possible.
Price range: $998 – $1298
Browse ready-made affiliate sites here.
Custom made affiliate sites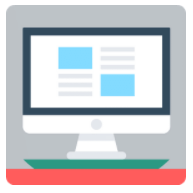 If you already have a niche idea in mind, then you'll want to request a custom made affiliate site be built for you. Similar to the ready-made sites, keyword research, content and access to the community of members is included.
Their team of experts will work on your behalf to create an affiliate site designed to maximise your affiliate commissions.
Price range: $998 – $1298
Request a custom made site here.
Aged affiliate sites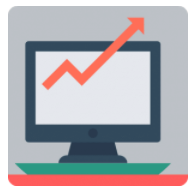 It's a not so well-kept secret that Google and other search engines 'sandbox' your site for the first 6 months.
With a Human Proof Designs aged site, you're buying a web business that already has rankings, traffic and a steady flow of commissions.
This is definitely the fastest route to affiliate earnings.
Price: $1497
Browse aged affiliate sites here.
Article Packs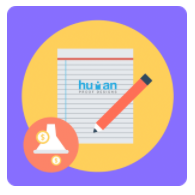 If you're like I was and struggling to find good quality writers to outsource your content writing then Human Proof Designs' article packs might be exactly what you've been looking for.
They're available from 8,000 – 24,000 words and all written by their specialist in-house writing team.
Price range: $199 – $875
Find out more about article packs here.
Link building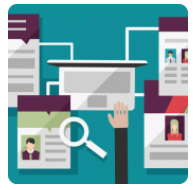 You can buy high-quality backlinks on Human Proof Designs' exclusive network to boost your rankings. They will help you with using the right anchor text to ensure maximum return.
Price range: $349 – $499
Find out more about linking building packs here.
Ready-made or custom keyword packs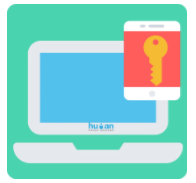 You can choose a pack of between 200 – 1,000 keywords depending on the size of your niche.
Either choose from a listof pre-selected niches or request a custom keyword list.
Price range: $49 – $79
Find out more about keyword packs here.
Is Human Proof Designs a scam? No, they're the real deal
They've got a solid reputation. To date, they have created over 1,350 done-for-you affiliate websites created by their team of over 20 experts.
They're good at what they do and they're getting better all the time. They do what they say they do, plus they're always working to make their services even better because they're determined to be the best in the affiliate outsourcing field.
Take a look at the Human Proof Designs success stories and testimonials here.
A word of caution (reality check)
When you buy a done-for-you affiliate marketing site from Human Proof Designs you're buying an income-producing asset and becoming an online business owner.
In no way is Human Proof Designs a get rich quick scheme and you will need to manage your business in order for it to grow. Essentially you're going to need two things to maximise your profits:
1. More content
To get the most out of your site you're going to want to continue to build out the content; whether you choose to outsource this is do it yourself, the more you build out your site the higher your earnings will be.
2. Time
Though it's quicker buying an aged site, you're still going to want to give your new business time to grow. In the online world this means giving your website enough time to climb up the rankings for more keywords and getting more visitors, traffic and potential commissions as a result.
How much time? It varies but on average I'd say 3 to 6 months before you really start to see the profits rolling in.
It's your business and you are in control, so depending on how much work you put into your site once it's yours this could be a whole lot quicker or a lot slower.
My advice? If you're looking to get into affiliate marketing for the first time this is a great start. Plus with the after-sales training and membership area, you're going to learn how to do affiliate marketing the right way.
Click here to visit the Human Proof Designs website.
If you have any questions about buying a done-for-you affiliate website or getting a custom-built site made for you then ask in the comments and I will get back to you personally (usually within 24 hours). 
Also if you've ever had any experience with Human Proof Designs I'd love to hear from you, leave your feedback below. 🙂
Simon Crowe is on a mission to help as many people as possible kiss their bosses goodbye.
Take the free Commission Academy course to discover how to smash your online income goals and make your dream business a reality.