A lot of brands choose to pay someone else to do their content so they can focus on other aspects of the business. This turns out to be an advantage to content writers because they can monetize their skills.
If you're someone looking to make money online by making articles, I'm sure you'll be interested to know if Constant Content is a legit platform you earn from or a scam you should avoid.
In this review, we'll talk about:
What Constant Content is
The difference it has with other content mills
If it's a scam
My personal thoughts on making money online
Constant Content Review At A Glance
About: Constant Content is a company of freelance writers who create blog posts, copy, tutorials, reports, white papers, and other different forms of written content.
Price: Sign-up is free, but you have to present a sample 250-word article for screening.
Pros: You can choose what niche to write about, you can control article prices, and you can fix rejected articles for resubmissions. 
Cons: High competition, 35% income cut, account can get shut down.
Verdict: Constant Content can be good for seasoned writers that can demand prices, but for beginners, the income potential is low, just $7-$10 for a 500-word article.

What Is Constant Content?
Constant Content started out back in 2006 in Victoria, Canada. Some say it's one of the good-paying content mills, I'm not quite sure about it yet.
They're known for having a strict standard when it comes to membership which somehow implies, they supply high-quality content. They claim to have provided articles for more than 50,000 clients by now and around 100,000 writers working for them.
The number of writers is twice the number of clients, I sure hope they have multiple projects with one client, so they'll have enough projects for all the writers to earn from.
Their clients range from large corporations down to independent bloggers, basically anyone who wants to buy articles.
Here's a rough list of the projects you can work on in Constant Content:
Newsletters
Listicles
Blog Posts
Copywriting Articles
SEO Content
White Papers
Press Releases
Technical Tutorials and Reports
Product Descriptions
If you're an opinion-based type of writer or a writer who can't suppress a personal writing style, you might not fit well with Constant Content. Most of the articles Constant Content goes for are not those in the first-person POV.
I can personally say this is a bit of a challenge because, in one way or another, my personal thoughts will find its way through to come out in my articles.
How To Join Constant Content
First, you have to be at least 18 years old. You also have to have a computer to work on of course and an internet connection. Importantly, your written English must be more than average.
If you think the shoe fits you can then proceed to answer the sign-up form. Just give your name, email, address, username, and password. After that, you'll be led to a short quiz to test your grammar skills.
You'll also need to make a 250-word sample on the topic they give. After submitting these, you'll then just have to wait for them to approve your application.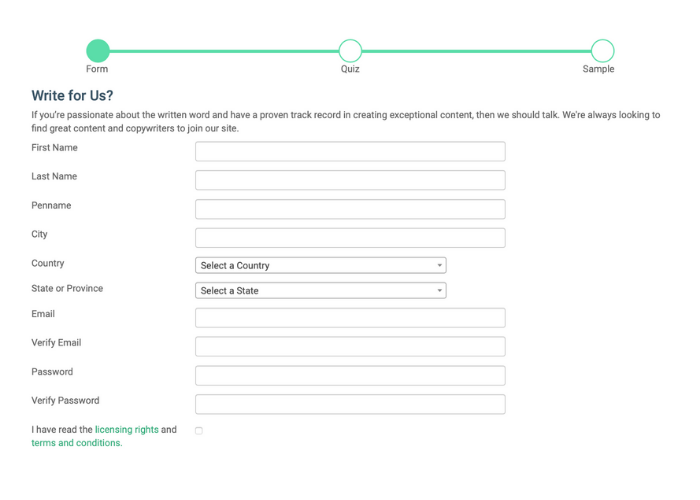 3 Ways To Make Money From Constant Content
Constant Content has a bit of a unique approach when it comes to earning from making articles. If there's one thing in common with all the ways to sell articles, it's that all articles will be examined by their strict editorial team.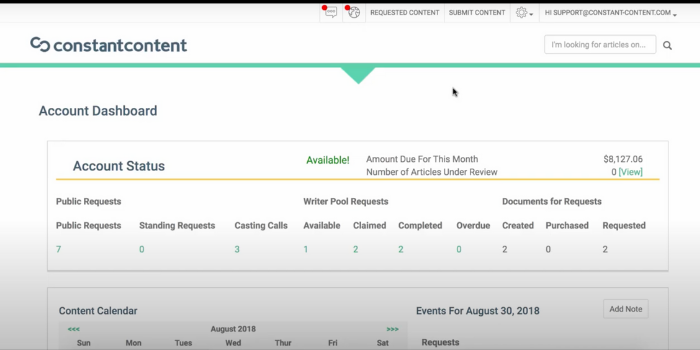 1. Catalog Submission
This is where most of the writers in Constant Content make money from. Search for a topic to write, submit it for review and when approved it will be included in a catalog. If you're writing about an in-demand topic, your article can be sold fast. Still, there are times when it will take months for your article to be sold.
The more articles you make and get approved, the more entries you'll have in your catalog. Its sort of a portfolio a client can take a look at. The prospective client won't see the whole article though, just the short summary you make. They'll be able to access everything once they pay up.
When submitting a new article, you're given the chance to choose between two options: Discount Offer or Best Offer. The Discount Offer option allows Constant Content to offer as much as 25% discount on your articles if it's unsold for more than six months. The Best Offer option on the other hand allows the client to haggle for a cheaper price.
Still, you can ignore both options, though I suggest you choose one because of the chance of your article getting sold.
Here's a video of how you can submit an article for the catalog:
2. Content Requests
Other than searching just any topic you like to write about, you can also create a content matching a client's request. If you've worked with a specific client before, they can also request you to write articles for them.
3. Writer Pools
Constant Content can also tap you to work with others in a group. Most times this happens when you'll be working with a list of product descriptions to write about. Other times, this happens when a client needs more than one expert writing in a specialized field.
Like I said earlier, if you can get a constant flow of articles to write about, you can earn up to $90,000 a year, that's around $7,500 per month. This can be a pretty good deal and can be enough to pay the bills.
Here's the kicker though:
Constant Content gets 35% of the pay you get. Let's say you make $100 from a client; you'll only end up getting $65 for it.
It's still a better deal than most content mills, but 35%? The cut kind of hurts.
Here's worse:
Although Constant Content claims the 5-digit income, other writers beg to differ. They say for a 500-word project, they can only get $7-$10. Pretty similar to what you can earn with iWriter.
Making money online isn't complicated…
This video will show you exactly how to get started. Tap to watch now »
Speaking of iWriter, here's an article listing alternatives for it which you can also check as an alternative for Constant Content. Maybe not an outright alternative, but an additional source of income perhaps.
If you do decide to work with Constant Content, you'll get your pay during the first week of the month via Paypal.
However, if your goal is to make a monthly income out of what you do, I think you'll be better off starting an online business like affiliate marketing.
Pros of Constant Content
Sign up is free
You have control on your articles' prices
When an article gets rejected, the system helps you fix it for resubmission
You can choose what niche to write about
Cons of Constant Content
High competition (100,000 writers remember?)
Writing standards are steep
Some complained about their account getting shut down
35% cut for your pay is just too high
Is Constant Content A Scam?
No, it's not a scam. There are a few deal-breakers, one that hurts the most is the 35% cut but I don't think this makes them a scam. A lot of large brands like Target outsource their content with Constant Content.
If they've earned the trust of big brands, it's a great indicator they're legit.
However, content mills, in general, are put in a bad light. Many of them are reported for canceling accounts so a number of writers end up not getting paid.
There's also the plagiarism issue to think about. But it's good to know Constant Content has a review team to check submitted articles to avoid this mishap. If you want to double-check, you can run the article through plagiarism checkers like Copyscape.
Overall, Constant Content was able to maintain a good reputation and I haven't encountered a scam accusation during my research.
Constant Content Review Closing Thoughts
If you have a knack for writing, I think Constant Content is a content mill to make some extra bucks.
As for being a main source of income, I think there's a long way to go before you can make that happen. You have to think about: the competition and the cut in the payment you get.
There are also no assurance catalog contents will get sold fast. They can gather dust on virtual shelves for more than 6 months to forever especially if you didn't include a discount option. If you really want to make money from writing, you can also check out Upwork or Onlinejobs.ph for better deals.
Other than writing gigs, building an online business, where you can do articles for your website is also a great option to make. I've mentioned affiliate marketing earlier on because with it you can make money month after month even when you're not typing up stuff on your computer.
Don't know how it works? Wealthy Affiliate's training will get you covered! You'll learn everything you need to know from scratch, you'll also get in contact with other affiliate marketers who can help you along the way.
The training has some minor costs, but if you have doubts on shedding some cash early on, there are 10 free lesson you can watch first.
With affiliate marketing, you'll need to build a website and pack in with good content to attract visitors, this is where your writing skills will come in handy. In the end, you'll still be making money from something you love doing.
Affiliate marketing or content writing, you can earn either way. So, there's no harm in trying.
How I Make A Living Online?
After years of working in call centres I finally figured out how to create a 5-figure monthly passive income stream and become financially free.
Thanks to the right training and a lot of hard work I kissed my old boss goodbye and booked a one way ticket to Thailand.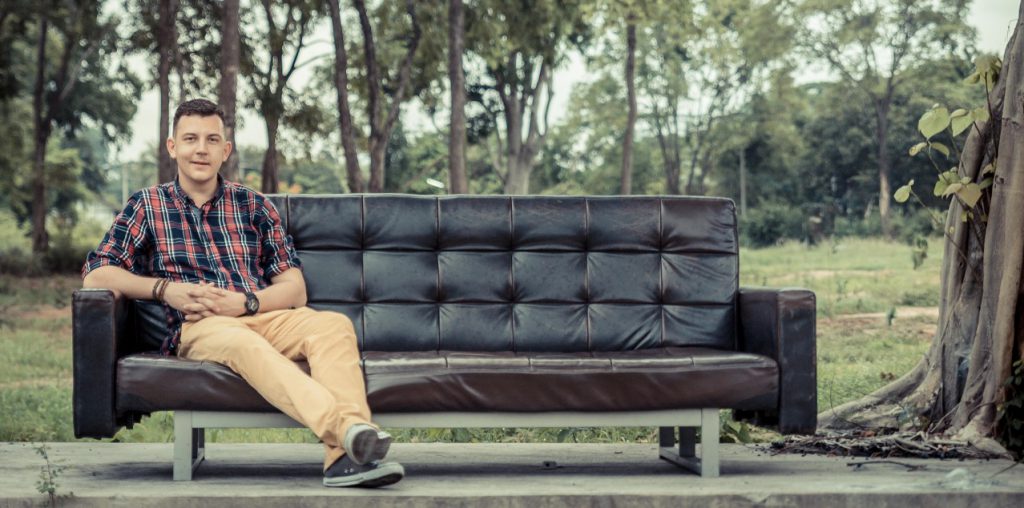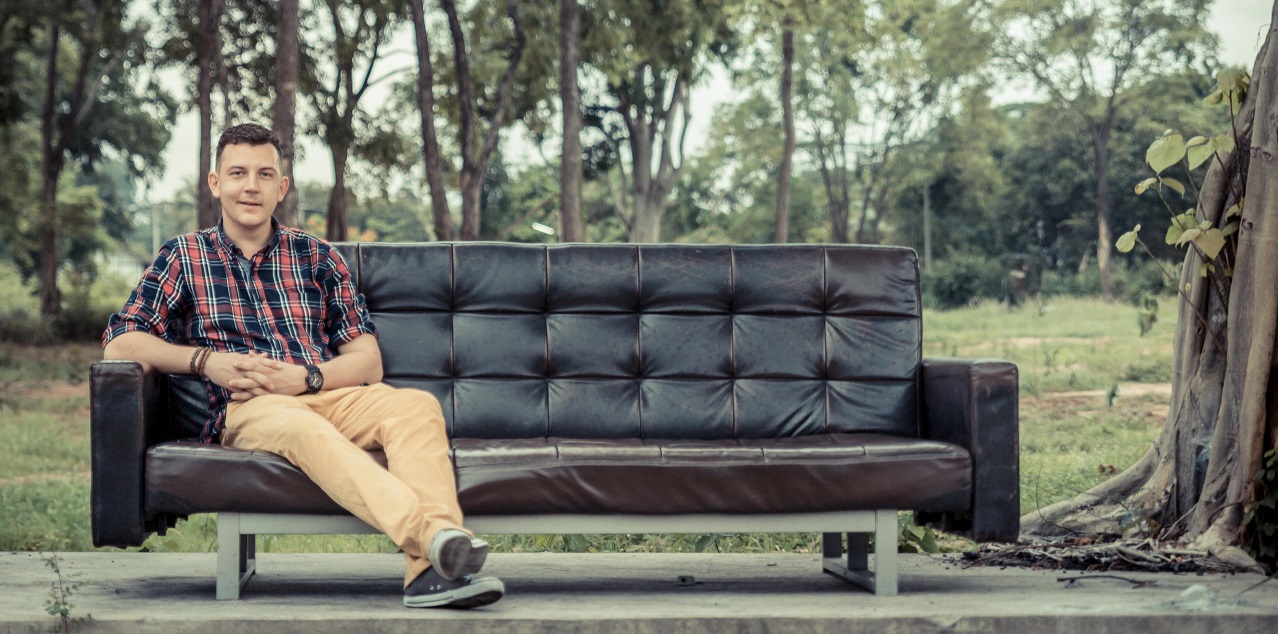 So if you're serious about building a thriving online business, click here for the exact step-by-step formula I follow.
What's Your Take?
Have you tried Constant Content yourself? What did you like and not like about it? Shoot your thoughts in the comments section below together with any questions you have. We'd love to hear from you.
Simon Crowe is on a mission to help as many people as possible kiss their bosses goodbye.
Take the free Commission Academy course to discover how to smash your online income goals and make your dream business a reality.