Welcome to my Amazon Mechanical Turk review!
I promise not to bore you with hyped up promises of how much you can make with mTurk and instead, just give you the cold hard facts.
To answer the question: "Is Amazon Mechanical Turk a scam?" we're going to dig a little deeper and take a closer look at the good, the bad and the ugly.
Let me start by telling you here and now:
I'm not working for them and this is not a sponsored post so I'm just going to give it to you straight up.
Are you ready?
Let's do this!
What Is Amazon Mechanical Turk?
Amazon Mechanical Turk (mTurk for short) is a free-to-join website where large companies and small business owners, known as Requesters, can post mini-tasks for Workers to complete to earn a little extra money.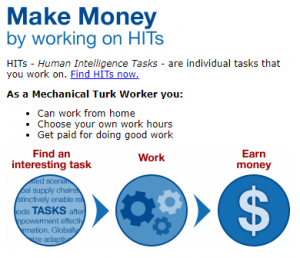 Similar to Gigwalk and Field Agent, you get paid to complete 'gigs'. Sites like this are becoming more and more popular as people try to find ways to make money from home online.
According to Wikipedia, Amazon Mechanical Worker has more than 500,000 workers in over 200 countries.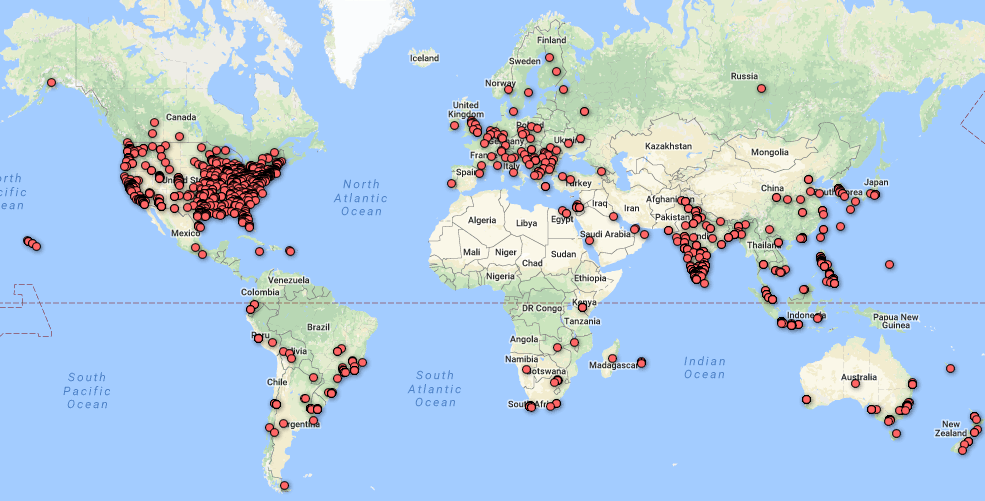 If you've been out of work or need some extra money you can browse the job listings (known as 'HITs') and start to build up your approval ratings.
You'll be given an overview of the job, roughly how much time it will take and how much you'll be paid.
Payment varies depending on the length of time taken to complete, from $0.01 to $7.00 typically, but once you've completed 1,000-5,000 of them and have a 99%+ approval rating you may find higher-paying ones.
Surveys are probably the most common type of work available. Though the overwhelming majority of jobs that are advertised are small and easy tasks, I found them very monotonous and the tiny payouts weren't enough to keep me interested…
To give you an idea of the type of work you can expect, here's a random sample of HITs available today:
Decide if a 10 second video contains sensitive content – $0.03
60 minute shopping and dining survey – $0.15
Transcribe 30 seconds of media to text – $0.05
Classify the property type based on address – $0.03
Search a website for email address and first name – $0.05
Rephrase question to natural sounding English – $0.03
As you can see, they're very low paying jobs and if you're not careful you could waste a lot of time putting the work in for very little reward.
How Much Money Can You Really Make?
So let's say you decide to become a worker, exactly how much money can you make with MTurk?
Here's the truth:
Jobs on this site pay a ridiculously low amount and if you're going to make any decent money at all with this you're going to have to put in hours and hours of work doing very repetitive and boring tasks.
From what I've seen, 99% of HITs pay between the $0.01 to the $2.00 mark.
Sure, there are higher paying HITs out there but they're hard to come by and usually require you to complete 1,000+ approved HITs to qualify.

$0.03 minutes for a 10 minute hit x 6 per hour = just $0.18 an hour!
Maybe you could get quicker and complete tasks in half the time, but whichever way you try to look at it you're still working for less than minimum wage. It's up to you to weigh up in your own mind if this is really worth it.
What I Like About Amazon Mechanical Turk
1. Low Payment Threshold
One good thing about Mechanical Turk is their low payment threshold. When it comes to receiving payment you've got two options:
When you've reached $1 you can redeem as an Amazon gift card.
If you reach $10 you can withdraw the funds into your bank account.
Once you complete a HIT, the Requester has to approve your work which can take up to 4 weeks. If the Requester hasn't approved your work after 30 days then the system automatically approves it.
2. It's Easy, Unskilled Work
I'd say at least 95% of the jobs advertised are simple and easy to complete, with no special qualifications required. The main criteria for most HITs is a minimum approval rating so you want to make sure you complete the work right.
Even though this is not a viable way of replacing your full-time income, this could be a nice little side hustle if you're in a difficut place financially or want to set money aside for a specific purpose.
2 Things I Don't Like So Much…
1. They Pay Pennies For Your Time And Mental Energy
Personally I will not be applying for any more HITs, it's just not worth it. You're working for $1-$2 per hour at best and there's just better things I can do with my time.
Some people accuse mTurk as being an online version of a sweatshop because of the monotonous nature of the work and ridiculously low payouts:
"Amazon Mechanical Turk is commonly referred to as a digital sweatshop because of the obscenely low pay, and many report feeling like the work they've done is unethical."
I can see why…
More and more people are applying to be workers from countries like India where the US dollar exchange rate makes it more worthwhile.
2. Some Requesters Don't Want To Pay Out
As mTurk is an open site where anyone can post jobs, you have to be careful of some unscrupulous Requesters who will try to weasel out of paying what you're owed.
It's always worth checking out reviews from other workers before completing any work for a new Requester, in particular, check they're not in the habit of disapproving work done by Workers for silly reasons.
Is Amazon Mechanical Turk A Scam?
Amazon Mechanical Turk has been around since 2005 and is owned by the online giant that is Amazon. It's definitely not a scam and for some, it may work out to be a legit work from home opportunity.
And they do definitely payout, as this YouTuber proves:
But is Amazon Mechanical Turk worth it?
I would say not so much…
For me, the biggest issue is the pitiful payments per job. This has led to many complaints on sites like SiteJabber.com from people saying Amazon Mechanical Turk exploit people through what works out to be extraordinary low hourly rates.
Is it right for you?
I guess it depends on where you're at and what you're expecting to get out of it.
If you're looking to make serious money from this then you'll be disappointed, but if you're just wanting a bit of extra money here and there then it might be a good fit.
A Better Way To Make Money Online?
If you're looking for a way to become financially independent using the internet then Amazon Mechanical Turk and similiar gig sites are not your best option.
Why?
Because you put in a lot of effort for very little reward. The amount of money you can make is so limited that you're never going to be able to make a difference to your bank account balance.
According to a recent report by Prudential Financial Inc., 93% of gig workers also need to have a full or part-time job to earn enough to live on.
The reason I don't invest any time into sites like this is because you'd be better off just getting a normal part-time job. It's the same difference – you exchange your time for money.
Put in the work, put in the time, clock out and get paid – this is how most people earn money. You don't work – you don't get paid. Simple.
I used to be the same. I spent years working in call centres for an hourly rate, but thankfully I don't do that anymore because I learned how to leverage the internet.
Now I just put in the work once and get paid for that work time and time again.
This is a much better system of making your time work for you!
How?
You create an online business. Wealthy Affiliate (where I got my start) will teach you everything you need to know step-by-step.
This is the real secret to financial freedom – getting from the left side to the right side: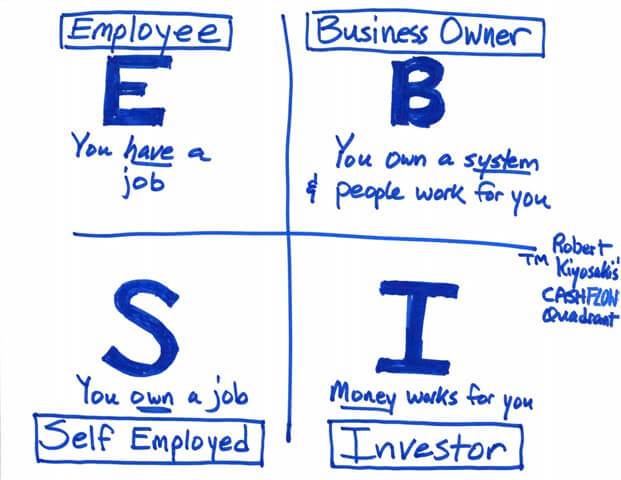 "The reality is that those who work in the gig economy don't own a business. Rather they own a job. And in many cases, the benefits are worse than those who simply work full-time." – Robert Kiyosaki
If you're serious about changing your financial situation for the better than I highly recommend you take a look at my Wealthy Affiliate review here.
You'll learn how you can create an online business for yourself that is open for business 24/7 will generate income for you around the clock.
The best part?
The beginner's course is completely free and you'll get instant access to the right training, tools and support you need to succeed.
What's Your Take?
Thanks for check out my Amazon Mechanical Turk review, I hope you found it helpful in getting you to where you want to be.
If you are currently a worker or have had any experience with Amazon Mechanical Turk, good or bad, please leave your feedback below. Also, if you have any questions about this review, just ask!
Related posts:
Simon Crowe is on a mission to help as many people as possible kiss their bosses goodbye.
Take the free Commission Academy course to discover how to smash your online income goals and make your dream business a reality.