Hi, and welcome to my Inbox Inner Circle System review!
I'm guessing that like me, you got an email from Anthony Morrison promoting his new email marketing course and want to know if it's a scam or a worthwhile use of your time and money.
I commend you for researching any program promising you a shortcut to limitless cash – there's a lot of rubbish out there so due diligence is definitely key to avoiding scams and finding legitimate ways to work from home.
I'm not affiliated with the Inbox Inner Circle System. I'm only reviewing this product objectively, as I've reviewed many others, to help protect my readers from wasting their hard-earned cash on training programs that don't deliver.
See what I found out.
Inbox Inner Circle System Review Overview
Product Name:
Inbox Inner Circle System
Website:
InboxInnerCircleSystem.com
Created by:
Anthony Morrison
Price:
One payment of $77 or two payments of $49
Upsells:
$1,000-$3,000+
Summary:
Anthony Morrison is an expert marketer who knows how to convince people into thinking they have guaranteed risk-free opportunity while they hand over their hard-earned cash.
Inbox Inner Circle System is his latest program that's aimed at sucking as much money out of you as possible, while giving you nothing in return.
Anthony Morrison is a scam artist by trade. By using aggressive sales tactics and deceiving marketing campaigns, he has effectively duped a countless number of people out of $1,000's over the years and the more you trust this guy, the more money you will lose.
Rating: 1/100
Recommended: No
What Is The Inbox Inner Circle System?
Go to the Inbox Inner Circle System website and Anthony will tell you he's ready to give you not 100, but 500 email subscribers plus the training you need to launch your successful email marketing career.
There are tons of email marketing courses out there, like Evergreen Wealth Formula, so this is nothing new, but Anthony takes it a step further saying he's going to 'guarantee your success' by building your list for you.
That's a pretty bold claim!
Watch the video and you see Anthony Morrison has been featured on Fox and CNN talking about what it's like to be a millionaire entrepreneur. It's clear the guy knows what he's talking about when it comes to email marketing.
He presents himself really well. I actually ended up quite liking the guy by end of the video.
I mean, sure, there's the typical scam-like playing on emotions you see everywhere, like:
"Are you sick of being strung along by all the fake scams and empty promises?"
Anthony swears he's not a scammer or feeding you BS because he's the 'real deal' who's finally going to be the one to show you a real money-making method that generated him $11,000 in less than a week.
What you get
We've heard the claims, now let's look at what you actually get.
The Inbox Inner Circle training program
We're told a ton of people fail with email marketing because they don't know how to build a list of subscribers but this training course is going to walk us through it.
The course is made up of 6 modules:
Module 1: List Building – 3 videos (35 minutes)
Module 2: List Explosion – 4 videos (18 minutes including a 13 minute sales pitch for $29-$49/month)
Module 3: Sending Strategies – 3 videos (30 minutes)
Module 4: Opens X3 – 3 videos (23 minutes)
Module 5: Clicks X3 – 2 videos (Don't know, they wouldn't load)
Module 5: Analytics – 1 video (20 minutes)
To be honest there was nothing cutting edge here, just very basic, common-sense tips on how to improve open and click rates and promote offers.
Everything he said was just very general too… at no point was no over-the-shoulder training showing you how to do anything step-by-step. He'll talk about the importance of writing engaging emails without giving you any specific examples.
I saw nothing in the training you couldn't get for free by doing a quick Google search or watching a few email marketing videos on YouTube for free.
Your First 500 subscribers
Anthony says he's giving you 500 free subscribers, but are they really free? I mean, you are paying for this thing. (Just saying)
While this sounds great, we have no idea who these subscribers will be. Just think, if Anthony is giving everyone who signs up 500 subscribers from the same list of email addresses then there's bound to be overlap.
It's likely the subscribers Anthony's giving you will be on so many lists and are already getting bombarded with spam emails daily – all promoting the same low-quality ClickBank products.
My guess is these subscribers are pretty worthless. You'll be lucky if they open your email, nevermind actually read it, click on your link and buy.
The Elite Profits weekly webinar series
Supposed to be valued at $997, this webinar series, made up of 8 videos is really outdated. My guess is they're from an old course he did way back when that he's just thrown in.
The cost
The check out page gives you two payment options – a single payment of $77 or two payments of $49 ($98 total).
It's not a bad price and there might be a few tips and strategies you could pick up but as I'll show you, this initial low-ticket is designed to get your buy in. Once you're inside the member's area you're hit with upsells galore.
Can You Make Money With Inbox Inner Circle?
The fact you're here reading this review means you're really serious about finding a profitable online income stream. Is Inbox Inner Circle the solution you've been looking for? Can it really help you get to where you want to be?
Email marketing is a $6.5 billion industry and even though some people saying it's outdated, there's definitely still a lot of money to be made.
Let's quickly breakdown how email marketing works:
I'd say having a website is the most crucial step to running a successful online business, it is how people find you and sign up to your email list after all. Yet this is something Inbox Inner Circle doesn't even mention.
Creating a website is easy nowadays with free builders like SiteRubix.
Then you're going to need to choose an email marketing platform. This is where you set your email campaigns up and have them sent out periodically. The two most popular are AWeber and MailChimp.
Click here for a full AWeber vs. MailChimp comparison.
Then you get to create emails with links to the products or services you are promoting so hopefully when your subscriber reads the emails, clicks the link and signs up you get a nice commission.
Here's a short video with some helpful tips on getting started as an email marketer:
According to the Inbox Inner Circle System training, Anthony's going to help you "Skip the learning curve and start earning on day 1"
He says within 24 hours your commission accounts will be filling up with profits, but really?
According to Anthony, each email subscriber you have on your list is worth $1…
I seriously doubt that as these are people's whose emails have been sold to numerous spammers already, not to mention Anthony teaches you to promote scammy ClickBank products which have no real value to your subscribers whatsoever.
So can you make money with Inbox Inner Circle?
It is possible, but it's definitely never as quick and easy as Anthony makes out and by following his training you're going to have to pay out a lot more than the inital $77.
Without a website you're going to have to pay to send people to your landing pages, either through paid email swipes or advertising. The costs of which can quickly add up, especially when you're a beginner.
4 Dirty Inbox Inner Circle Secrets Anthony Should Tell You (But Won't!)
1. Anthony Morrison employs unethical sales tactics
Anthony Morrison has been around a long time and built his first online business in 2005. He's the founder and lead trainer of MorrisonPublishing.com.
Anthony's had a couple of books on Amazon, namely Automated Profits From Home and The Hidden Millionaire, so at first glance, he seems like a stand-up guy.
Take a look at Anthony's infomercial and he comes across as very genuine:
It's only when you find out what happened behind the scenes that you realise how this slick operation works to scam as many people out of as much money as possible.
According to EthanBanderbuilt.com this infomercial was used to collect people's phone numbers which were then handed to so-called 'success coaches' sitting in a huge phone boiler room who would then use aggressive and manipulative sales tricks to extract large sums of money from people.
Read the full boiler room script given to Anthony's sales people here (PDF). It's a real eye-opener.
As you can see, they're probing unsuspecting scam victims over the phone to find out exactly how much credit they have so they can take all of it.
The script ends with:
"Don't thank them for their time, get them to thank you for your time."
Nice!
Is this really someone you can trust? Definitely not! Reading that script sent shivers down my spine. It's just evil.
2. Get ready – upsells are coming!
People think handing over $77 means they're getting a full money-making system, completely unaware of the many upsells you're going to be bombarded with once you're inside the member's area.
Here's what you'll be told you need to buy to 'really make money':
Automation Arbitrage Software Suite – $147
VIP Traffic Black Book – $97
IncomeEDU Elite membership – $49/month
Email 10x Instant Access: $67
Coaching Program: $1000's
You're also going to be expected to sign up to the $440 per year for CoolHandle hosting – one the most expensive hosting companies out there.
As I pointed out in my recent Passive Payday review, CoolHandle have a notorious reputation for bad customer service with many complains from people claiming they're unable to get refunds.
It's clear Anthony Morrison's scams are deliberately set up to to squeeze as much cash out of you as possible, rather than trying to help you succeed online.
3. Manipulative high-pressure sales calls
When you become a Inbox Inner Circle System member you'll be assigned a personal 'success coach' who will 'guide you' into buying the expensive upgrades.
Here's a screenshot from the questionnaire you're made to fill out before you can book a success coach call:
Their sole job is to call you, build trust and then convince you to hand over more money.
They'll say things like:
"You owe it to yourself to invest in yourself!"
"You will only succeed by throwing fear aside and going all in!"
"How serious are you and how much are you willing to spend?"
"It's time to take that step of faith and take your business to the next level!"
Before very nicely ask you for your credit card details…
Unfortunately so many people have fallen into the trap of thinking these self-proclaimed success coaches were there to help guide and support you.
4. 1,000's of people have lost $1,000's
The Inbox Inner Circle System is just the latest in a long line of Anthony Morrison make money online programs.
Reading through all the reviews and complaints of people who have fallen for this scam artist's charm and you see the same sad story unfold again and again…
It always by Anthony promising a free system with limited spots available. They sign up in good faith, get inside the training and realise it's outdated and shoddily put together.
To make things worse they're hit with one upsell after another. When it comes time to try getting your money back, suddenly nobody picks up the phone or answers emails.
Check out these reviews from Anthony's scam victims and weep. Many of these people are senior citizens aged 70 and over who were taken advantage of.
Is Inbox Inner Circle System A Scam?
I've got to admit, even after reviewing 100's of make money online schemes, Anthony Morrison had me won over in the beginning.
He is very convincing in the promo video and I actually thought this guy might be genuine. He does a great job of making you think you have nothing to lose.
It's only after digging deeper that you realise this is anything but a legit income earner.
Be in no doubt: The Inbox Inner Circle System IS a scam.
Sign up to the Inbox Inner Circle System or any of the Anthony Morrison scams out there and here's what will happen:
You'll pay $77, be disappointed with the training.
You'll be persuaded to buy various upsells.
You'll become a spammer sending out spammy offers to your email list.
You might make a sale or 2 if you're lucky, but probably not.
You decide to buy a high-priced coaching session.
The 60 day money back guarantee expires.
You lose all your money with nothing to show for it.
A Much Better Money-Making Alternative
It's time to forget the hyped-up crappy training programs with crazy upsells where the only people making money are the scam artists who created them and leave them behind.
Here's my honest advice: if you're serious about earning a lot of money online then create a real affiliate marketing business for yourself.
That's what I did and I'm making well over $7,000 a month.
There are legit training platforms like Wealthy Affiliate where you can go from being a complete beginner to full-time affiliate marketing pro simply by following the lessons and taking action.
One of the great things about Wealthy Affiliate (and why I give it my highest rating) is that they have a no-strings-attached free starter membership so you can see how it all works and test the system out without paying a penny.
Try it out and you'll see they have a great community of online entrepreneurs who really do care about your success and will help you to get there, myself included! Click the button below to find out more!
The best part? This beginner's training course is 100% free!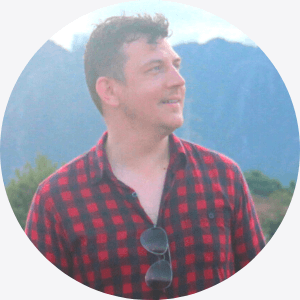 About Simon Crowe
Simon launched The Make Money Online Blog on a mission to help aspiring entrepreneurs kiss their bosses goodbye.
Get his free Affiliate Marketing Guide For Newbies to learn exactly how to make your dream business a reality.