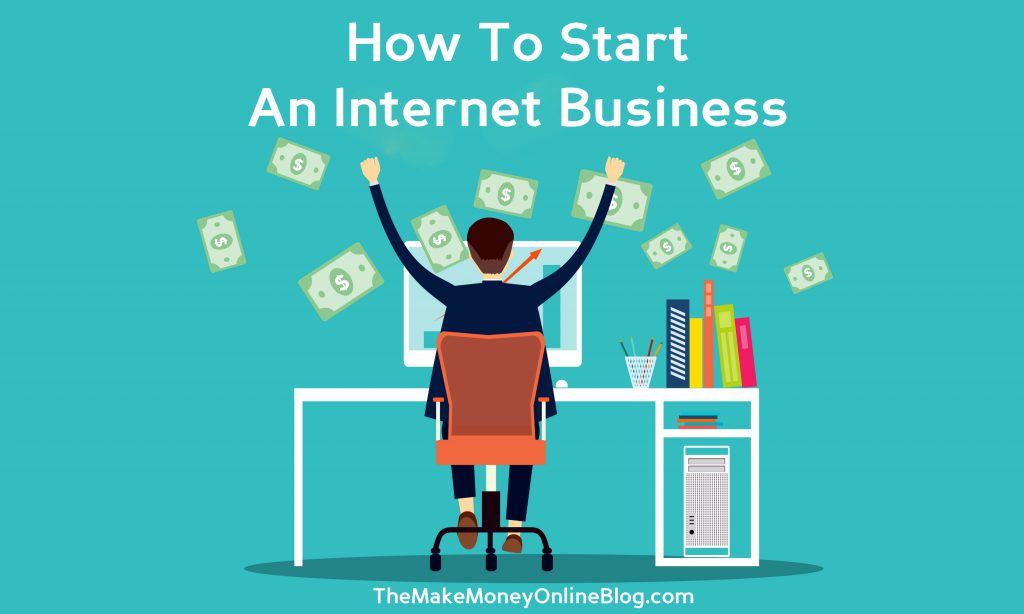 You really want to learn how to start an internet business from home?
Welcome to the scam and spam-free zone where the process of making money online is demystified.
In the last 3 years I've built several internet businesses that, in total, earn me over $6,000 monthly. Here's my story.
I'm not trying to brag. I just want you to know it's possible. I'll show you exactly how I got started, where I learned it all from and what I do.
Oh and please put your credit card away – I'm not going to sell you anything.
The cost of starting an internet business is nowhere near that of a conventional offline business.
In fact, right now I'm going to show you that all of the training, support, tools and how-to and resources are available to you… FOR FREE.
Can You Really Start A Successful Internet Business?
Knowing how to start an internet business is like knowing how to bake a cake.
Yup.
I mean – anyone with the right ingredients, following the right recipe can start a successful and profitable internet business and work from home. Even you.
In this how to start an internet business from home guide I'm going to show you how making money online works and how you can earn a real, honest and passive income for years to come.
If you're a work at home mum looking to improve the household finances, a student looking to provide an income for study or you're someone looking to replace your full-time income and then some…
This post is dedicated to you.
The next 1,415 words are all about how you can start your very own internet business, starting today.
I hope in the next few minutes you'll realise you have everything at your fingertips to get started and that, for you, yes it is perfectly possible to start an internet business.
Understanding The Basics of Internet Business
I see a lot of confusion online about working from home and how to make money in this crazy internet world.
Instead of focusing on building a real business, people seem to get hung drawn and quartered by scammers promises overnight riches at the click of a mouse.
For many, spending hours filling out silly surveys for a couple of coupons is the best the internet has in way of sustainable income.
The whole idea of internet business has been marred by pyramid schemes and so-called make money online gurus.
So let me stop right now with what doesn't work and get to the good stuff.
[alert-note]"Starting such a business can be an exciting and relatively low-cost way to make extra money or launch a new career, whether you are providing services online or using a website to market your products or skills.
Despite the advantages, starting a home internet business is difficult, and most internet businesses fail. To make yours a success, you will need a clear plan, a polished website, and an effective marketing strategy."
– WikiHow.com[/alert-note]
The Reality of Internet Business
Wouldn't it be great if I could find Google's best-kept secret and discover the ever so mysterious loophole to overnight riches?!
You and I both know that's not reality – just scammers taking advantage of people's emotions.
What I'm sharing with you here is a legitimate and honest way to start an internet business that works.
You can earn money online from the comfort of your own home. Earn.
Are you dedicated to improve your financial situation? Do you have a passion to improve your quality of your life? Do you want a job you can do from your home or anywhere in the world?
You will need to be committed driven to start any business, on or offline.
The good thing about an internet business though is that there are no shipping, rental or storage costs. (Oh and your potential is 3.2 billion daily internet users.) 🙂
[alert-note]"The internet is becoming the town square for the global village of tomorrow."
– Bill Gates[/alert-note]
All you need now is a system that works…
Here's how you make real money in the net: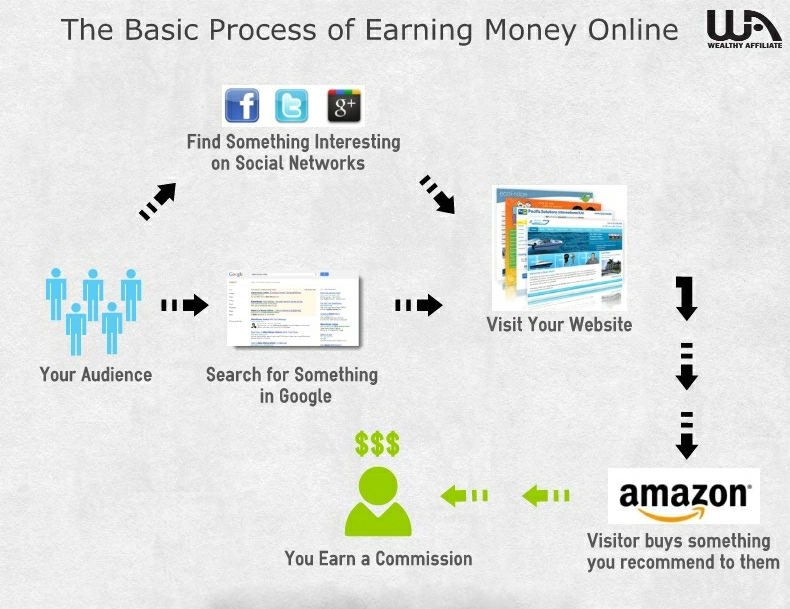 Getting Started
Today I'm going to show you the steps you can take right now to get your internet business up and running and ready for business.
One of your first tasks is to set up your free account with Wealthy Affiliate.
Wealthy Affiliate is where I learned everything there is to know about setting up an internet business, 3 years on it's still my favourite online hub.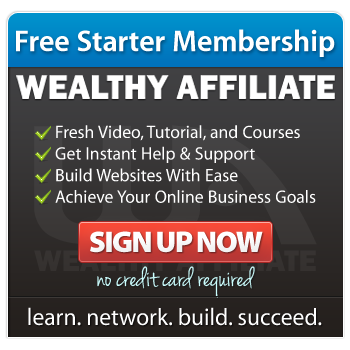 It's the top online community of internet entrepreneurs with full training, easy to set up websites and hosting.
Yes, really it's all free. We really do want to see you succeed!
Click Here to Create Your Free Starter Account
You'll want to complete your personal profile and say "Hi!" to the Wealthy Affiliate community in Live Chat.
Once done, you can get started with the training. Check out the green 'Get Started Here' tab in the top left hand side.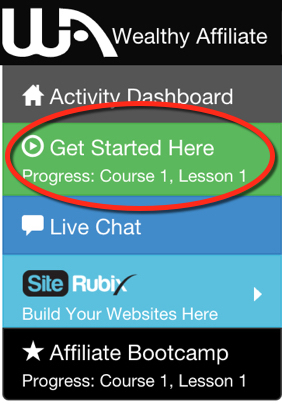 As you go through the training though, please promise me:
a) You'll ask for help if you need it
b) You'll complete the action steps at the end of each lesson.
Do this and success is almost guaranteed – you'll have a money making internet business in no time!
Here's What You'll Be Learning At Wealthy Affiliate
1. You'll Choose A Topic For Your Website
Is a website really necessary for building an internet business? In a word, yes. But don't worry – Wealthy Affiliate makes it super easy even if you've never done it before.
Think of a website like your very own store front, except you'll be open 24/7.
Choosing the right website topic (niche) is a first important step.
Your website could be about absolutely anything. You'll want to start an internet business around something that interests you, that gets you motivated and excited to talk about.
If you're still stuck, it's okay, the training videos and Wealthy Affiliate community will clarify this in your mind too.
Recommended Reading:
2. You'll Learn How To Create Your Site (Takes Less Than 3 Minutes)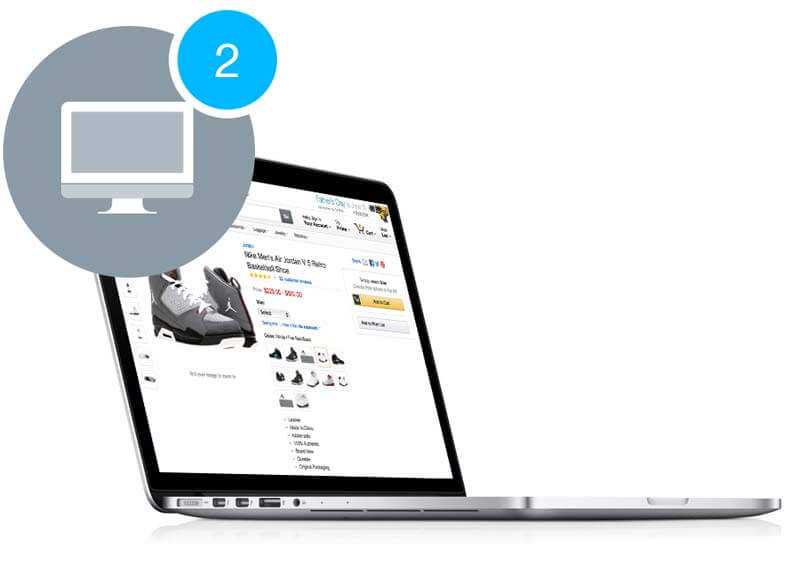 In Lessons 4, 5 and 6 you'll be setting up your site and getting it ready for the search engines.
By this stage you'll be building your internet business by adding a few blog posts and pages.
Google loves content! Unique, fresh content in all it's forms (whether posts, videos or images) is what will get you ranked in Google.
Important note: This is really important – the success of your internet business is directly related to how helpful your content is.
When you're writing, forget about the money side of things. Weird I know – but you'll be a better writer if you do this. Focus on giving high value, good quality content to your readers and the money side will take care of itself. Offer solutions of problems, give answers to people's questions.
3. Getting Footfall For Your Internet Business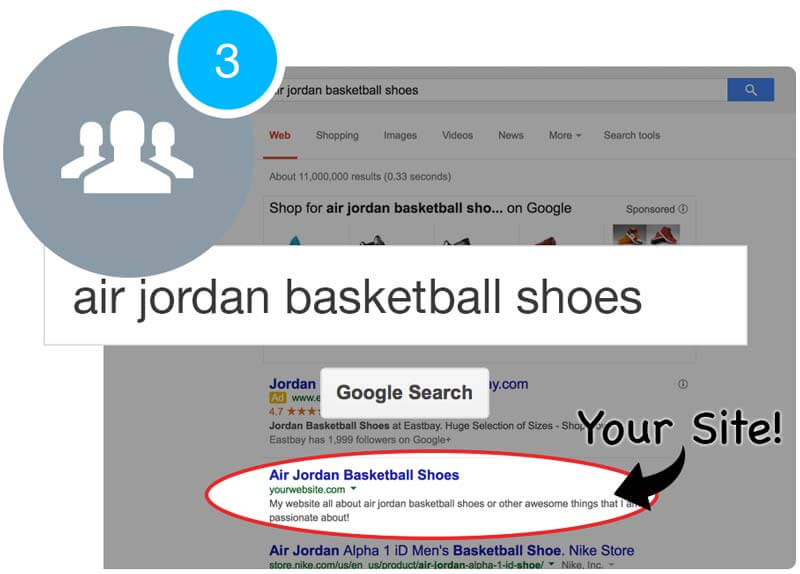 Imagine for a second you've got a shop on your local high street – you've got it kitted out with the bells and whistles, got great products you're sure will fly off the shelves…. there's just one problem.
No customers.
Generating web traffic is one of the most important elements of starting a successful internet business. Once you've got your beautiful, professional website up live on the world wide web, you'll need to learn how to get lots of visitors (traffic) to your site.
Wealthy Affiliate teach dozens of traffic driving techniques but to begin with you'll be focusing on:
4. The Making Money Part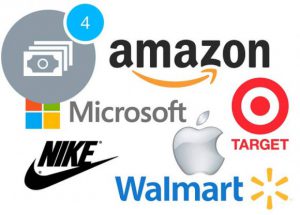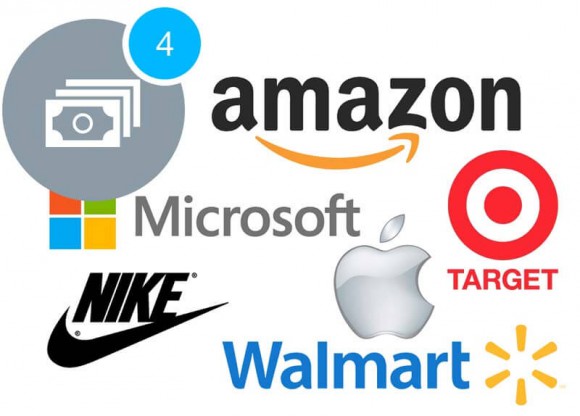 Once you've got a steady flow of website visitors, it's time for my favourite part – actually making money with this thing!
Wealthy Affiliate will show you how to join up to affiliate programs (they're always free).
Companies like Amazon, eBay, Samsung, Nike, Walmart all have affiliate programs you sign up to. They give you a unique link you can use on your site.
If you promote a product or service relevant to your website niche and people click on it – you earn a commission – simple right?
So there you have it! A quick overview of how you can start an internet business from home, with no financial investment required.
I hope you can see the potential of this online business model – thanks to the information age we're now living in, with the write know-how and training, anyone can start a internet business!
Did You Start Yet?
I've given you access to the free training, the tools, 2 free websites, free hosting, an expert community on hand ready to help if you ever feel suck. You've got everything you need.
Will you take action and start building an online income that you can enjoy for years to come?
For some, I know starting an internet business (doing anything new in fact) can be a daunting prospect so I have a feeling some of you will still have questions. Please drop me a comment and let's chat about it.
I'll be here every step of the way if you need me.

To Your Online Success!
Simon Crowe is on a mission to help as many people as possible kiss their bosses goodbye.
Take the free Commission Academy course to discover how to smash your online income goals and make your dream business a reality.