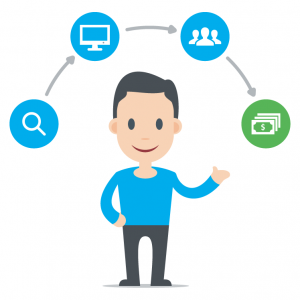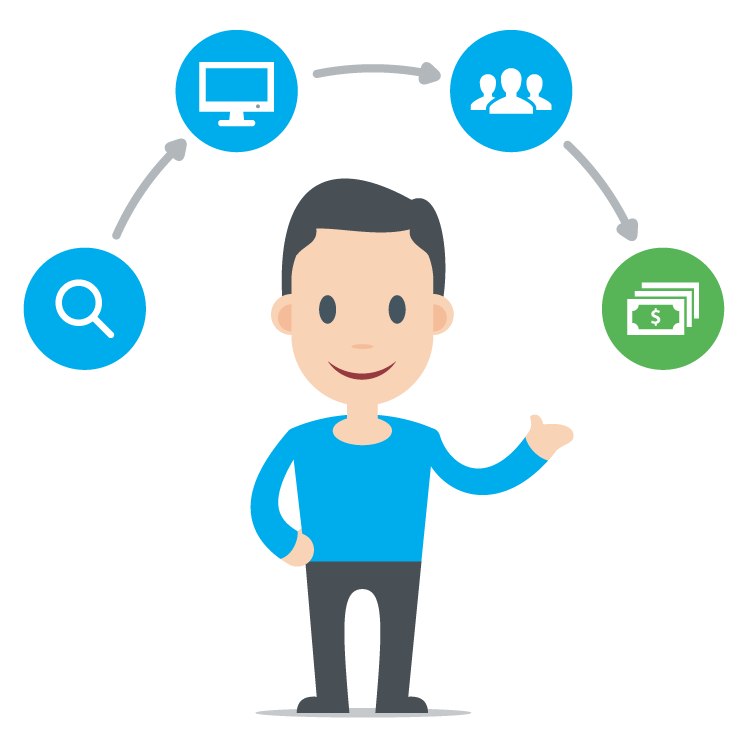 Looking for how to make money online as a blogger? Welcome to my ultimate step by step guide!
Do you aspire to be an online entrepreneur, your own boss?
The truth is we live at a point in history where this it's easier than ever to make these dreams a reality.
Everything is balanced in your favour and you already have everything you need to be successful to earn a  full-time income online.
Why? Because:
1) It's 2018
2) You're alive
3) You're online
I've been making money online as a blogger since 2014 and since then I've helped hundreds of aspiring work-from-homers create their own income-producing websites and launch their own online businesses.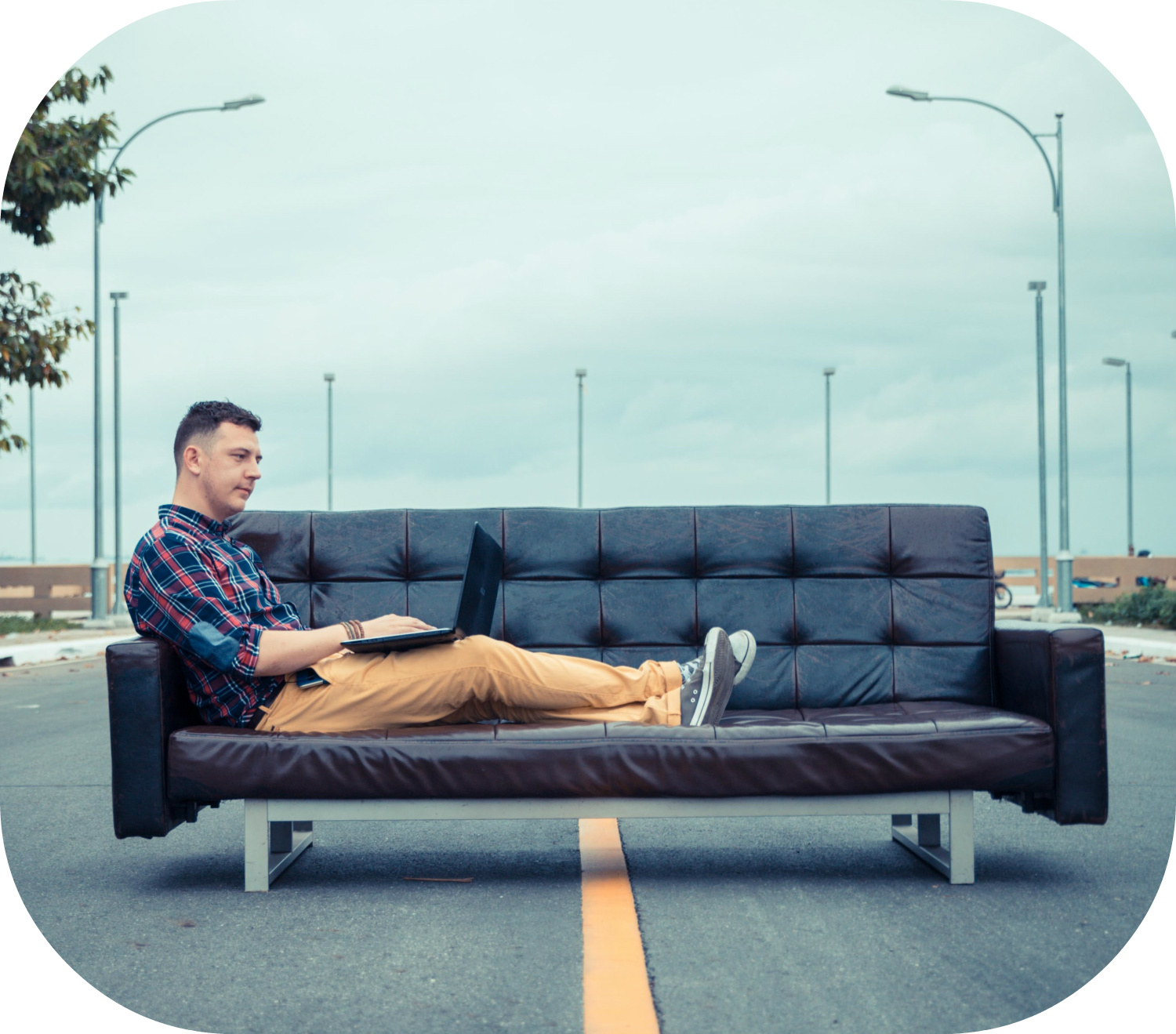 Take a look at this dork on the coach…
That's me 🙂
If I can do it, I have no doubt you can too.
The thing is: I really want to see you taking action on your dreams. I'd love one day to hear your success story.
Ths is why I'm not holding back – today I'm going to lay it all out in this ultimate step by step guide.
It's time to cut out the fluff, ignore all the hype and get into the actual how-to of making money online as a blogger.
How I learned to make money online through blogging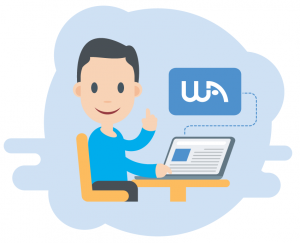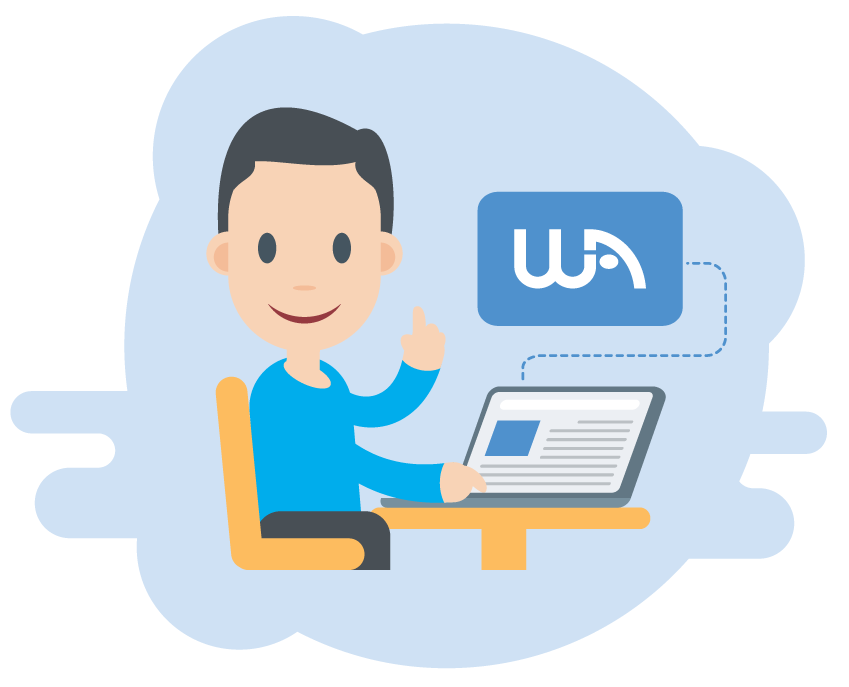 March 2014 was when everything changed for me. I accidentally stumbled across the Wealthy Affiliate community and hungrily devoured the affiliate marketing training.
For more information on Wealthy Affiliate read my full and frank 4,880 word review here.
As a result, over the past 3 years I've build up a portfolio of blogs in different niches and now earn $6,000+ a month from my online businesses alone.
I'll be honest with you… this income is not passive. For the first six months I worked night and day, even while everyone else in the house was sleeping.
The good news?
It's definitely paid off. I now work with slum kids as a missionary in Thailand full-time and live the life of my dreams only because of the income I earn from my blogs.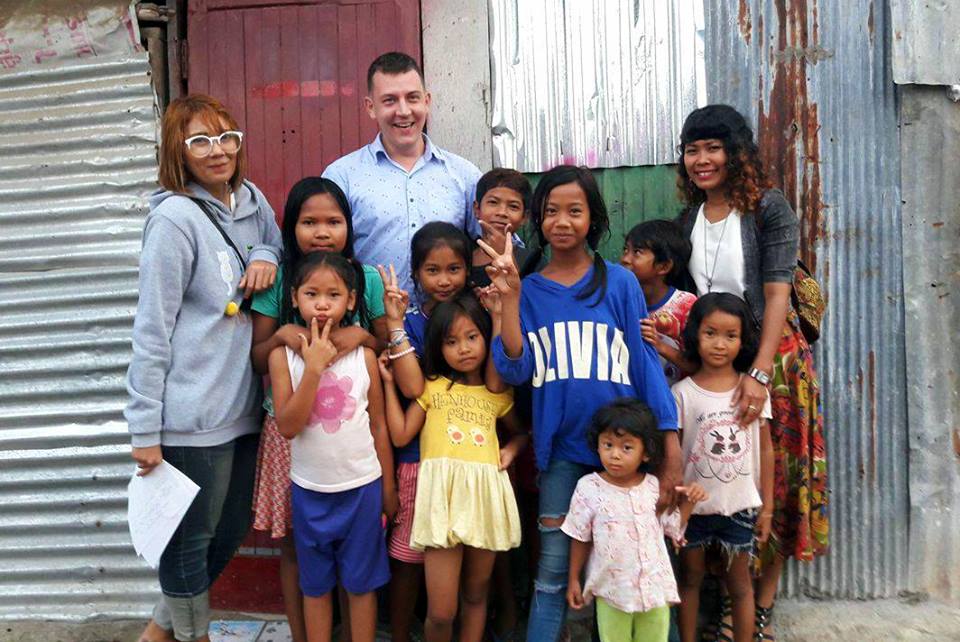 Whatever your dreams and life goals – if you put the work in now and take these 6 keys to heart, it will pay off for you too.
The 6 key steps to make money online as a blogger
When I look back at my own journey and the steps I took to get where I am today, it basically comes down to these six steps. This applies to blogging, vlogging, podcasting – basically any form of online content creation.
2. Start today
3. Create content that connects
4. Build an email marketing list
5. Use keywords for search engines
6. Find the best affilate programs to promote
7. Be consistently consistent
Easier said than done? Of course. The above will take real, honest work. But it's still doable.
To briefly break down these six points for some context…
1. Choose a website topic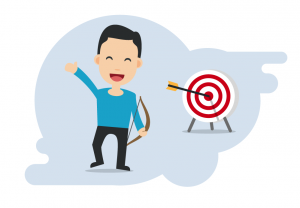 Every successful blog is based around a singlular topic. Here's when you need to think about what you want to write about.
At this point you don't need to know exactly what you're going to be focussing on, but you should have a rough idea about what direction you want to do in.
If you're a fitness fanatic, it would make sense to start a blog about health and fitness.
If you're a natural greenfinger in the garden, why not start a gardening blog?
The more specific you can be, the better. It's better to start a YouTube channel women looking to workout at home say, than a just another generic fitness blog.
For more niche website ideas see Blogging 101: What to start a blog about? and How to find your perfect blogging niche.
2. Start today
The only way to 100% ensure your failure is to never try at all. Even if you've just got a general idea at this stage, that's ok. The most important thing is to start.
There comes a time whe you've researched enough, dreamt enough and it's time to take action.
If you're really serious about making money online as a blogger sign up to my free 10 day online business builder course here and you'll get daily lessons you can follow to create and launch your very own successful (and profitable) online business.
You'll learn that creating a website is not as hard as you think, you'll learn the best ways to make money from your blog and how to draw people to your blog.
So what are you waiting for? Let's do this together! Sign up here! (it's 100% free) You'll be glad you did.
"You don't have to be great to start, but you have to start to be great". – Zig Ziglar [Tweet this]
3. Create content that connects
Y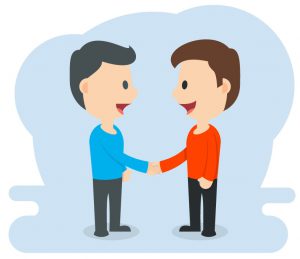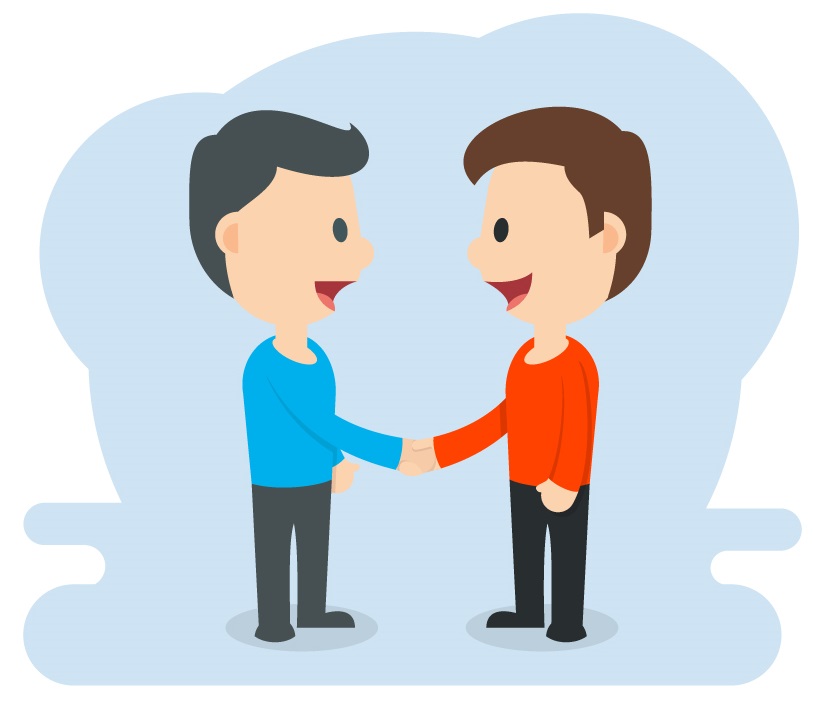 our goal should be to make every blog post, eBook, podcast and YouTube video you create as helpful and as useful as possible.
The most successful bloggers are those who add value to people's lives. So how do you add value?
By providing useful solutions to people's problems, by giving helpful answers to people's questions and by being generous.
By creating high value content like this, you'll find people like what you have to say, they'll start to see you as an authority on your subject and you're already half way to building a relationship with them.
Once trust is established, they'll listen to what you have to say and be more willing to take action on your recommendations.
This is a vital step in becoming a successful blogger and leads us very nicely onto the next…
4. Build an email marketing list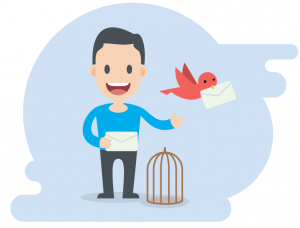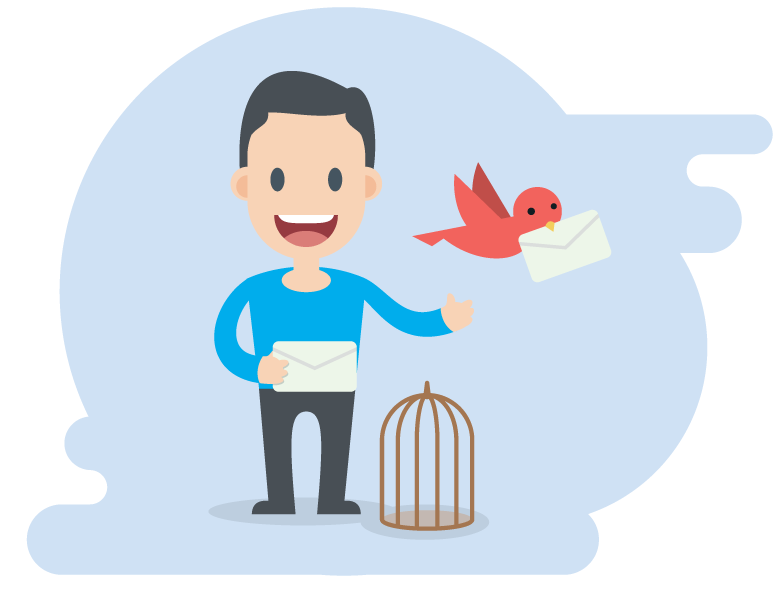 When people connect with (and love) your content, it's only natural that a decent-sixed chunk of those people will want to subscribe to your email list so they can hear from you again.
An email marketing list is a group of people who have give you permission to contact them directly via their inbox.
And it's this list that opens the door to open communication and trust building which transforms casual blog readers into loyal subscribers.
My advice to you is this: don't wait to start building your email marketing list! Do it right away.
Not sure how to start? See How to build an email marketing list and What is the best email marketing service for beginners?
"If you're not building an email list, you're an idiot". – Derek Halpern [Tweet this]
 5. Use keywords for search engines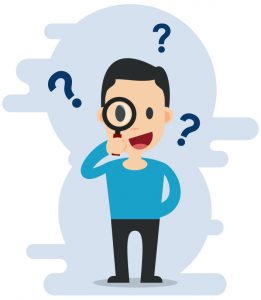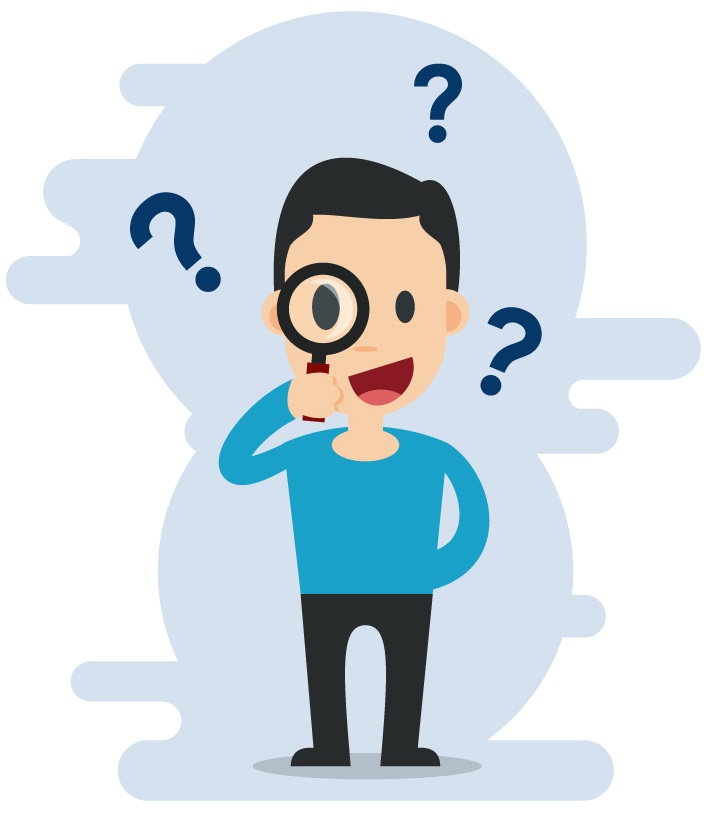 The question readers of this blog ask most often is "How do I get more visitors to my website?" And it's a very valid question.
There are 571 new websites created every minute of the day, with all of this activity and noise, what can you do to make your website stand out?
Sure, you can post your blog on Facebook and Pinterest (and you should) but whilst many bloggers use social media to market their online business, when it comes to search engine traffic they just throw the dice and hope for the best.
Guesswork is not a strategy. Fortunately for you, there is a way you can improve your Google rankings…
For all of my blogs, the biggest traffic source by far is Google search engine traffic and I'm very intentional about it.
So how do you rank your new blog in Google?
The answer is simple: target keywords for every blog post.
Keyword research is something covered in detail in my 10 day email course so I won't repeat it here – just to say it should play a foundational part in your blogging strategy going forward.
Whatever your chosen website niche there are hundreds, if not thousands of potential keywords you can target and rank for and the more keywords you rank for, the more your website shows up in search engine results and the people you have visiting and reading your blog.
Some keyword research tools:
Jaaxy Keyword Research Tool – is a paid for tool but gives you 30 free searches.
6.  Find the best affiliate programs to promote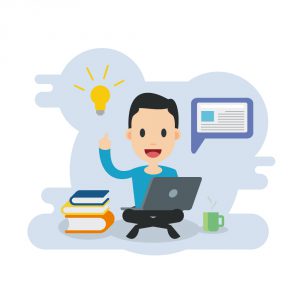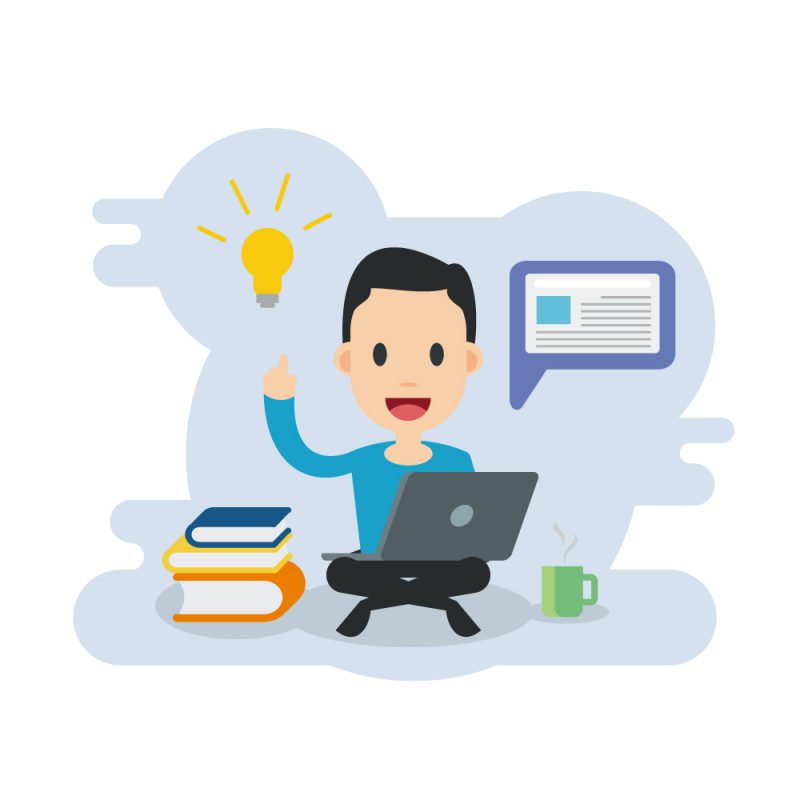 After you have built trust with your potential customer by solving a ton of their life's biggest issues, it's time to offer them a product or service that will help them even more.
A percentage of your readers will say 'Yes!' to paying you, and then BOOM… you're making money online as a blogger.
So what should you promote on your blog? Well, it all comes down to your chosen blogging niche. It's important you only promote a product or service that's relevant and will be useful to your readers.
The last thing you want to do is undermine your blog's integrity by promoting some half-baked, sham of a product. Some quick cash at the expense of losing the trust and loyalty of your readers is so not worth it.
Here are 3 questions I ask myself before I will promote anything on any of my blogs:
a) Do I use it myself? I need to be able to share my experiences and write about how the product/service helped me. If I don't use it, why would I recommend it?
b) Is it something my readers would find helpful? If what you're promoting has no value, why would they opt-in? Remember you're putting your reputation on the line every time you make a recommendation.
c) Do they have a free trial? One thing you'll notice about The Make Money Online Blog is I don't promote anything that you can't try free first. The reason is, it might be a good fit for me but is it a good fit for you? The best way to find out is by trying it out for yourself.
d) Do they have recurring commissions? This one factor alone could make the difference earning $1,000 a month or $10,000 a month with your blog. If I'm going to work hard to get someone to my site, engage them and finally get them to 'buy in' – I don't want to just get paid once.
7. Be consistently consistent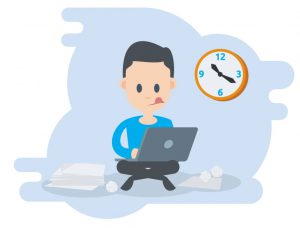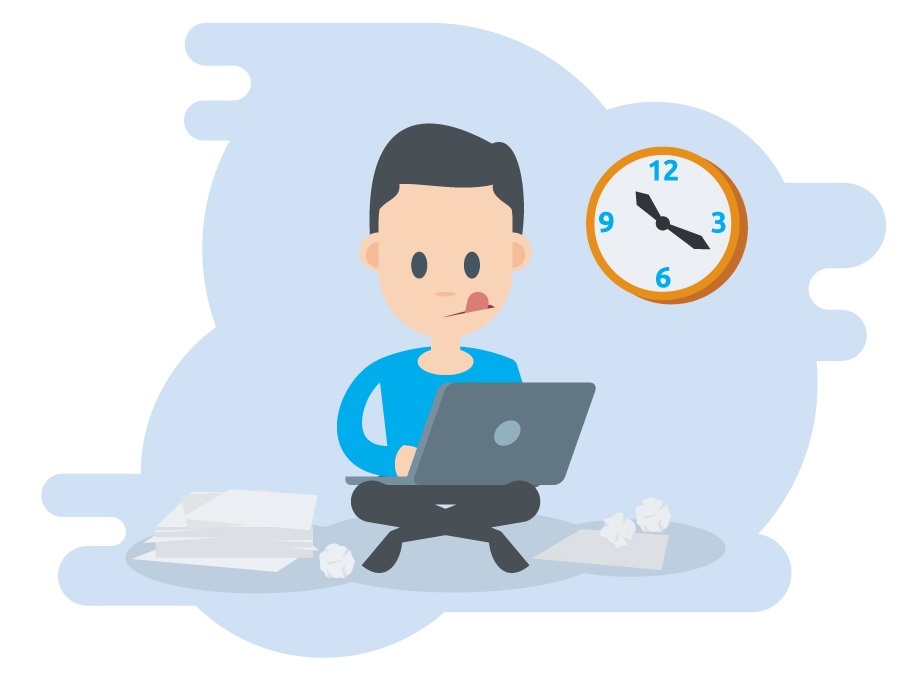 This final step to making money online as a blogger is by far the most important because making money online as a blogger is a marathon, not a sprint.
Whatever training program you choose to follow, whatever topic you choose to start a blog about, whatever affiliate program you promote or however you choose to market your online business – the biggest determining factor to whether you will succeed at this or fail is consistency.
So many good things come about when you are consistent:
Not quitting before reaching the finishing line allows you to measure what's working and what's not. (Hint: keep doing what works and quickly cut off anything that doesn't.)
Being consistent means you give your blog time to flourish as your site gains more authority in the eyes of the search engines.
Being consistent means you get better at what you do. When starting a new blog, the chances are you'll be learning a lot of new skills and doing things you've never done before. By being consistent, you give yourself time to get better, you'll find you write blog posts quicker and it all 'flows' easier the more you practice it.
So if you decide to do this, I'd recommend giving yourself and your blog a good 12 months to really shine.
Ready to get started?
Join 12,817 entrepreneurs who have already built a full-time online income as a direct result of this step-by-step training.
Simply type your email below and I'll send you Day One of my FREE online business builder course.
"The best time to plant a tree was 20 years ago. The second best time is now." – Chinese Proverb [Tweet this]
Did I miss anything that could be useful to anyone aspiring to make money online as a blogger? I'd love to hear from you on this one.
What's your chosen blog niche and how to you make money with it? Please share your comments below!
Simon Crowe is on a mission to help as many people as possible kiss their bosses goodbye.
Take the free Commission Academy course to discover how to smash your online income goals and make your dream business a reality.