Scams here, scams there, scams everywhere – but is Daily Digital Club one of them?
I'll give you an in-depth review of Daily Digital Club so you know whether this is a 'golden opportunity' or a scam you're better off avoiding.
Stick around until the end, because I uncovered some real surprises!
Daily Digital Club Review At A Glance
About: Peter Wolfing's Daily Digital Club is a learning platform for digital marketing strategies.
Price: $25/month to access limited tools and commission, $100/month to access all tools and highest commission allowable.
Pros: None.
Cons: Unsustainable income source, can get in trouble with the FTC.
Verdict: Daily Digital Club is a Ponzi scheme. You can only make money by making recruits, once recruitment dies down, there's nothing more for you here.

What Is Daily Digital Club?
Daily Digital Club is Peter Wolfing's online learning platform providing courses on:
Email List Building
Product Launching
Product Creation
Bonus Creation
Mobile Marketing
Twitter Marketing
Video Marketing
Split Testing
Web Design
Hiring and Outsourcing
Email Marketing
According to the website, the content on this training is updated every month and the videos are up to date and relevant to today's digital age.
But it got me wondering:
If Daily Digital Club offers cutting edge internet marketing training then why does the compensation plan video look like it was made in the 1900s?
And why is there even a compensation plan in the first place?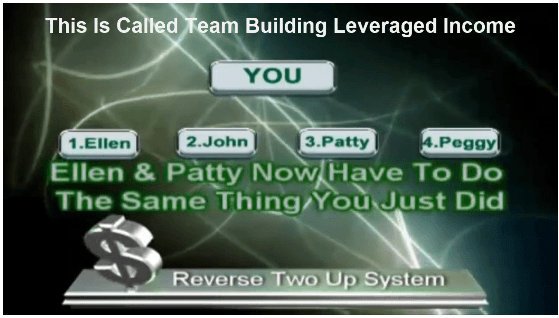 Because this is no ordinary learning platform; rather this is an online pyramid scheme and the only money-making method here is promoting Daily Digital Club itself.
That's what the training is all about; how to use Facebook ads to promote Daily Digital Club, how to use email marketing to promote Daily Digital Club.
You get the picture – you're recruited into this scheme to recruit others.
Is Peter Wolfing A Serial Scammer?
Daily Digital Club's founder is Peter Wolfing but I only found this out after some serious digging. This is a huge red flag.
Visit the website and you won't find anything about who runs it. The fact he's trying to conceal his true identity means he's probably got something to hide.
Staying anonymous makes for a cleaner exit if and when Peter chooses to jump ship.
Scammers behind pyramid schemes know that hype is the key to keeping the cashflow flowing so as soon as the hype fades, off they go to launch a 'brand new opportunity' to dupe more vulnerable home opportunity seekers.
And this is something Peter Wolfing has done time and time again. Seriously he has a terrible track record.
Here's a list of other MLM/pyramid schemes Wolfing has masterminded, some are still running but most have already flopped: while most of them have already flopped:
1,000s have lost $10,000s, maxed out their credit cards, wiped out their life savings and gone bankrupt thanks to Peter Wolfing.
But Wolfing hasn't finished yet:
His most popular to date is Easy1Up and that's still running.
He also launched the short-lived Ueconomy in 2017. A year later he launched Hand of Heaven.
Then there was the five-tier pyramid scheme Direct Mail Pro that lost its traffic in December 2019 and collapsed.
And we're barely scatching the surface…
Wolfing's main company Multiplex Systems' website boasts Peter Wolfing has 18 years of experience in "developing and providing support services and training products".
This suggests that he has tons of experience and knowledge in what he does. If that is the case, he wouldn't have to create so many start-ups that end up flopping and just focus on just a few ones to make a sturdy foundation.
Instead, he's making a bunch of random start-ups. When they inevitably flop, he makes a few tweaks and relaunches again with a new name.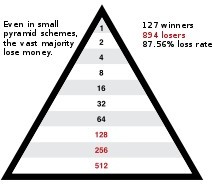 Why?
Because pyramid schemes are completely unsustainable with 87.56% of people losing everything they put in.
Daily Digital Club isn't Wolfing's first pyramid scam and it definitely won't be his last.
How Much Is Daily Digital Club?
You can join for $25 or $100 per month. With $25, you can access some portions of the training library and earn a $25 monthly commission from recruits.
With $100, you can access the whole training library and earn $25 or $100 commissions, depending on the package your recruit chooses.
Can You Make Money With Digital Cash Club?
Yes you can make money with Digital Cash Club but only by recruiting others to join.
Manage to convince anyone to sign up for the $25 or $100 per month Digital Cash Club membership and you'll earn monthly recurring commissions as long as they remain a member.
But exactly what percentage you'll get isn't exactly clear. That's because this program runs on a combination of the unilevel and Reverse 2-Up compensation plans, meaning the monthly commissions coming from your 2nd and 4th recruits are passed up to your sponsor. The rest will be gifted to you.
Watch this video for full details on Daily Digital Club's compensation plan:
Yes, they offer limited training so the FTC won't run after them, but people aren't signing up to receive great training, they're signing up to earn commissions. The real focus of this program is not to sell products but to make new recruits.
And because the membership fee of recruits is gifted to the sponsor it fits the textbook definition of a Ponzi scheme.
These kinds of programs will only last as long as there are new recruits and the existing recruits continue to subscribe.
A business won't be able to survive in this kind of system because you can't make new recruits forever and you can't hold existing members if they no longer find value with the training given.
What I Don't Like About Daily Digital Club
It's dodgy as hell, it's unsustainable and your time and energy are better spent on real money-making opportunities.
Is Daily Digital Club A Scam?
Yes, Daily Daily Digital Club is definitely a scam! It is just the latest in a long line of shady Peter Wolfing scams that are here today and gone tomorrow.
And although the FTC hasn't gone after them yet, it's only a matter of time.
You want to know what my guess is?
In a few months Wolfing will shut this one down and launch yet another so-called opportunity with a new name but with the same old structure will surface.
Daily Digital Cash Club Review: Bottom Line
Daily Digital Club is not worth it. You might be able to earn with it, but that's if you're one of the first few people who got to position themselves on the top of the pyramid, but after there are no more new recruits made, it will surely collapse.
There's no such thing as easy money. With just $25 you can earn thousands? I don't think so. If you want legit income-generating opportunities then forget about hyped-up scams like this.
You can either keep chasing the get-rich-quick schemes that never last long or you can create long-term success by starting a legit and profitable online business.
Check out my SUPER in-depth Wealthy Affiliate review to find out exactly how this all-in-one training platform that will show you how to do that with top-notch training and expert support every step of the way.
How I Make A Living Online?
After years of working in call centres I finally figured out how to create a 5-figure monthly passive income stream and become financially free.
Thanks to the right training and a lot of hard work I kissed my old boss goodbye and booked a one way ticket to Thailand.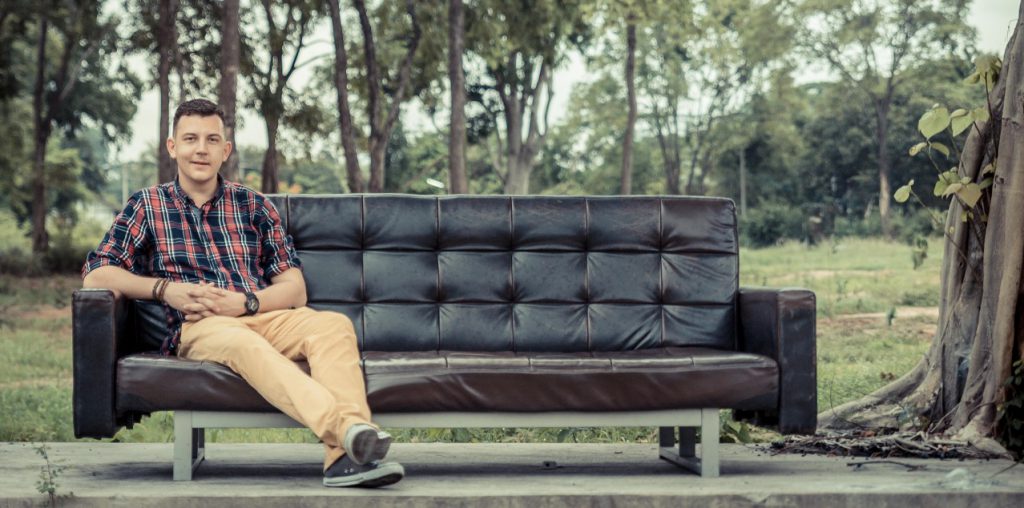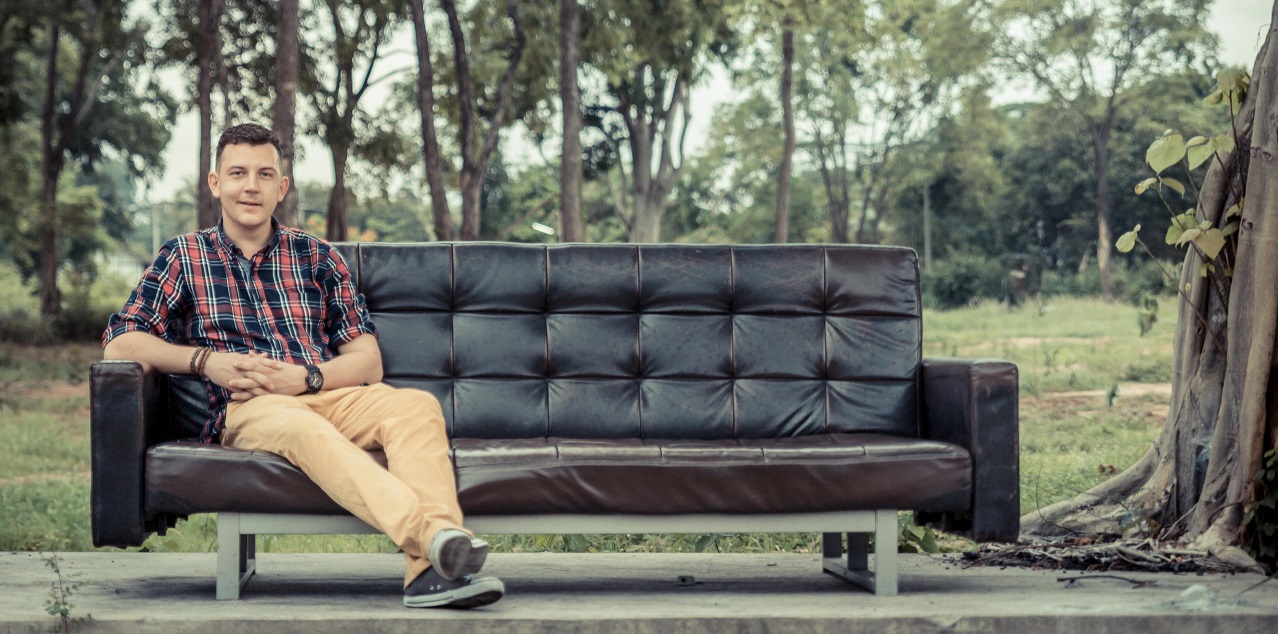 So if you're serious about building a thriving online business, click here for the exact step-by-step formula I follow.
Simon Crowe is on a mission to help as many people as possible kiss their bosses goodbye.
Take the free Commission Academy course to discover how to smash your online income goals and make your dream business a reality.