Daniel Barber (if that's even his real name) wants you to believe that China Cash Clone is the answer to your online money-making worries.
He claims it will show you how to make nearly a million dollars in the space of 6 months thanks to a "glitch on the internet."
They say this has nothing to do with cryptocurrencies or pyramid schemes and making money with this system is so incredibly easy almost anyone can do it. We're told you don't need any prior experience or specialist qualifications and all you need to make this system work is a laptop, an internet connection and a desire to succeed.
Sound too good to be true? You'd be absolutely right.
I'm not in partnership with Daniel Barber or China Cash Clone in any way. I'm only reviewing it objectively to help you steer clear of the get-rich-quick scams that never work so you can find the real online money making opportunities that do.
China Cash Clone Review (Quick Overview)
$9
Product Name: China Cash Clone
Product Description: A very brief course on how to dropship through AliExpress
Offer price: $9
Summary:
If you're still on the fence about whether or not you should buy this course but you don't have time to read the detailed review below, then here's the main takeaway:
Avoid the China Cash Clone scam at all costs.
With a blatantly deceptive sales page and a member's area littered with upsells within upsells, this is a scam designed to extract as much cash out of you as possible.
Yes, you can make a full-time income starting a successful and profitable online business but unfortunately, Daniel Barber's 2-minute videos are not going to help you make that happen.
Training -

5%

Support -

5%

Price -

10%

Potential Earnings -

5%

Trustworthiness -

1%
Pros
60 Day Money Back Guarantee
Cons
Totally Unrealistic Earnings Claims
Fakeass Video Testimonials
Upsells Galore
Wanna Make Money Online But Sick Of Timewasting Scams?
China Cash Clone Review
Everyone In The Sales Video Is A Paid Actor
The first huge China Cash Clone red flag is that the product creator used paid Fiverr actors to give us fake video testimonials.
Why should this send alarm bells ringing?
Because only a scam product with no real success story needs to resort to this.
Remember this girl from the sales video who said she spends just a couple of minutes each morning logging in to her computer to automatically make all thanks to the China Cash Clone software?
She actually offers her video spokesperson services where she gets paid to read from a script:
Then there's this guy who told us he's coming to the end of his 5th month of following the program and has already made a whopping $710,000+…
Yep, you guessed it – he's a paid actor too:
So you can forget anything you heard on the sales page because it's all BS designed to deceive you into thinking this is a legit system when it is anything BUT.
A Sneak Peek Inside The Member's Area
Even for the low price of $9, I still expected more than I found inside the China Cash Clone training area. There's really not a lot here at all…
The only training to speak of is in Step 2 and in that you get 5 very short videos showing you how to download a cloned website promoting products dropshipped from AliExpress.
And when I say short I really do mean it!
Each video is between 1 and a half minutes long with the longest being 4 minutes long.
Video 1 – Set Up 
Video 2 – Customisation
Video 3 – Woocommerce
Video 4 – Aliexpress
Video 5 – Manage Orders
All 5 videos combined gives you less than 10 minutes of so-called training, barely scratching the surface in terms of arming you with everything you need to know about dropshipping.
Personally, I think if you're new to online business, becoming an affiliate marketer is the best way to go for a few reasons:
1. Affiliate Marketing Is Easier
Whereas with dropshipping you have to deal with customer care, with affiliate marketing all you do is simply send someone over to a third-party website and let them do the rest.
2. Affiliate Marketing Costs Next To Nothing To Start
In fact, launching a successful and profitable affiliate marketing business can cost as little as $29 per month. See: What Is The Cost Of Starting An Online Business? to find out how.
3. Affiliate Marketing Can Be Truly Passive
Unlike dropshipping where you still have to deal with daily order fulfilment requests and answer customer query email, if you have an affiliate marketing website that say, sends people to buy products on Amazon.com, then Amazon takes care of it all; from taking payment, to getting the products shipped out and all you have to do is collect your monthly commissions check.
I created my first ever affiliate website back ion 2014 and even though I haven't touched that site in over 2 years, that website still generates $2000+ per month, that's what you call a truly passive income!
On another site, I have a blog post I wrote 4 years ago that still generate sales of over $500 per month!
So with affiliate marketing, whether it's writing a blog post or creating a YouTube video, you put in the work once and get paid time and time again.
That's pretty cool, right? 🙂
Watch this video for a full comparison of making money with dropshipping with AliExpress vs. affiliate marketing with a full breakdown of the pros and cons of both:
If you're interested in learning what I do to generate over $7,000 per month online (including how I recently hit my first $1,200 day) with affiliate marketing then head on over to my in-depth Wealthy Affiliate review to find out more.
You're Essentially Paying $9 To Be Sold To
There's only one reason China Cash Clone is available for such a low price and that's so the course creator can make more money from you in the back end.
Step 1 of 3 is labelled 'VIP Member Workshop', but really it's just a signup page for a different product entirely. The owner hopes to make more money off of you by getting you to sign up to John Crestani's Super Affiliate System that costs a whopping $997.
I haven't written a full review of the Super Affiliate System yet but the fact this is even in the members area should tell you a lot about what the real intention of the China Cash Clone creator is; it's not to equip you for success by giving you the best training possible, but to squeeze as much cash out of you as he can.
It Gets Worse: Step 3 Is Full Of Upsells Too
Click on Step 3 of the 'training' and again, you're hit with more upsells:
Upsell 1: Cash Clone X – $197
This apparently shows you how to make an extra $100,000 per month on top of what they promised you on the sales page.
Upsell 2: 3 Ready-Made Profit Sources – $147
Hand over even more of your hard-earned cash with this upsell and you're supposed to increase your profits by 785%.
It doesn't even stop there either:
Once you pay an extra $197 for the additional training you're told you'll need to a monthly ClickFunnels subscription which will cost you $97 or $297 as well as either Aweber or MailChimp autoresponder services which start off at $19 per month.
This is yet another way that 'Daniel Barber' (or whatever his name is) shows that they couldn't care less about your success or well-being at all, they're just shaking you up and down like a piggy bank the entire time you're in the members' area.
Where's The Traffic Training?
It's all well and good having an online store, but if you're not getting it in front of eyeballs then it's just going to sit there gathering dust and you're not going to make any money.
As far as getting traffic from search engines like Google, you can forget it. Because your website is an identical copy of the hundreds, if not thousands of other China cash Clone websites, there is nothing unique about your site and no reason for Google to rank you.
So what do you do?
You either become that annoying spammer on social media sites like Facebook or you start paying for advertising which can suck money out of your account quicker than you realise, especially if you're a beginner.
Unfortunately, China Cash Clone gives you nothing in terms of how to do this successfully and this is a BIG problem you're going to have to find a solution to on your own.
Is China Cash Clone A Scam?
What would you think if someone walked up to you in the street and offered to show you the secrets of earning $2 million per year if you just hand over your $9 first? That's exactly what we're dealing with here.
Is China Cash Clone a scam?
Yes, yes and YES!
Once you pay up and get inside the member's area you find out, just like I did, that China Cash Clone is a BLATANT scam. Then you have to deal with the hassle of trying to get a refund and getting the usual runaround.
So rather than going through that whole rigmarole take my advice:
Avoid the China Cash Clone scam that does not live up to its own hype and fails to deliver on its outrageous promises and keep your money in your account where it belongs.
While there are some excellent online business training platforms out there, China Cash Clone definitely isn't one of them, but don't lose hope. After reviewing over 400 different training programs I outline exactly why Wealthy Affiliate gets my highest rating so far in my full hands-on Wealthy Affiliate review.  
So forget all the nonsense about making $1,000's overnight from day 1 because success never works like that and take Wealthy Affiliate for a test drive – I think you'll be glad you did.
Stick to the training, put the time and effort in, refuse to give up and you WILL achieve the financial breakthrough you've been looking for.
Scroll Down And Chat With Me Below
Now you've read this China Cash Clone review in full, have I done enough to convince you to stay away?
If there's anything else I can help with or if you have any questions you'd like me to answer, I really would love to hear from you!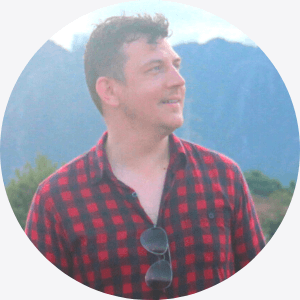 About Simon Crowe
Simon launched The Make Money Online Blog on a mission to help aspiring entrepreneurs kiss their bosses goodbye.
Get his free Affiliate Marketing Guide For Newbies to learn exactly how to make your dream business a reality.