Younique review overview
Starter Pack: £67 or $99 plus tax
Owners: Derek Maxfield, Melanie Huscroft
Website: YouniqueProducts.com​
Overall Rank: 0/100 because multi-level-marketing is a scam
Quick Younique review
The chances are you came across this program in a social media post or through a friend of family member who recently become a Younique presenter and is trying to sign you up.
If you're a woman who loves makeup and beauty products and would like to become an independent and successful business owner, at first glance Younique might seem like a good work from home opportunity.
Whilst I admit some women can be successful, I believe you have to get in early to reach the heights of success within the company.
What I'm about to say next might make some people mad but I'm only here to give my honest opinion and stick to the facts so here goes…
Beyond the hype and 'positive thinking', Younique is a pyramid scheme. The way the system and commission structure is set up, you're strongly encouraged to sign up and recruit others into your 'downline'.
This means you're going to need to harass your friends and family and spend your days spamming Facebook groups to try and get new recruits.
If you're okay with that, that's fine but you should at least be aware of this before getting into it.
As for the make-up products, they're expensive and way overpriced. There are tons of complaints online about the quality of their mascaras and eyeliners too.
If you're like me, you want to be part of something you can be proud of and Younique isn't that.
If you're looking for a better way to build a successful business by using your passion and expertise to help others and promote products, I highly recommend you check out affiliate marketing.
It's where you build successful website or blog around any topic you want, get traffic through search engines and social media and make recommendations.
Affiliate marketing is what I do. I've been building successful and profitable niche websites for 3 years now and I make more than $6,000 a month doing so. It'll take work and determination to get there but it is worth it. No selling, no pushy persuasion parties and no recruitment rallies.
The best part? It's free to get started.
What is the Younique business opportunity?
Now let's take a closer look at the Younique business opportunity and find out what makes them so 'younique'.
Younique is a multi-level-marketing, direct sales cosmetic company that specialises in makeup and beauty products.
It was launched in 2012 by brother and sister team Derek Maxfield and Melanie Huscroft.
As of 2017, they have over 200,000 distributors in the UK, US, Canada, Australia and New Zealand.
For $99 you can purchase a Starter pack and become a Younique presenter.
They have a strong emphasis on using social media and holding 'digital parties' and every presenter gets a website they can share on social media sites and hopefully generate sales and get new recruits.
The Younique slogan is:
"Uplift. Empower. Validate."
This also ties in with their vision statement:
"Our mission is to uplift, empower, validate, and ultimately build self-esteem in women around the world through high-quality products that encourage both inner and outer beauty and spiritual enlightenment; while also providing opportunities for personal growth and financial reward."
What's typical about Younque and every other MLM company out there is they sell you the opportunity on the back of your dreams.
You'll often hear them use terms like "believe in yourself' and "work towards your dreams" when they're trying to get you to sign up.
I'm not saying you can't be successful as a Younique presenter, but in truth, the odds are against you.
You're going to have to walk around handing business cards out and turn every single conversation you have with family, friends and even complete strangers around to the 'Younique home business opportunity'.
Personally, I think people have had enough with the wave after wave of American MLMs and pyramid schemes and I know I always avoid people I know are on the hunt for recruits.
How much money can you make selling Younique?
At first glance, the Younique compensation structure seems pretty simple but once you get into it, it's really complicated and confusing.
Don't believe me?
You can find dozens of YouTubers trying desperately to clarify the confusing Younique commission structure; here's a 16 minute video, here's a 27 minute video and here's a 37 minute video.
But let me go ahead and try and summarise it quickly…
Younique has a colour grading system. As a new presenter you start out at the white level, though to fully quality for the white level you need to generate $150 in sales for a 20% commission.
Each level has minimum sales requirements and a minimum number of people you have to sign up in order to qualify.
In the Younique commission chart below, the royalities relate to your downline, i.e. the people who have signed up as business owners under you.
Simple right?
Not quite…
Because to work out how much money you'll actually get paid you also have to take into account the Younique status requirements.
The best explanation I've managed to find is on TalentedLadiesClub.com where they say:
"The only requirement you must meet as a white status is to sell $125 in a rolling 3 month period to stay active with the company. If you divide that up by the 3 months, you are selling a minimum average of $41.67 each month. This makes your commission $8.33 each month.
Here is the math:
$125/3 = $41.666666
$41.66666 x 0.2 = $8.33″
Still confused? Me too 🙂
Let's move on…
Is Younique a pyramid scheme?
Let's address the elephant in the room: is Younique a pyramid scheme?
Some people will flat out deny it and argue with you until they're blue in the face saying Younique is absolutely, definitely not a pyramid scheme.
I've been involved with pyramid schemes and multi-level-marketing schemes before (MLM and pyramid schemes are the same thing) and I know how they work and however they try and present it, the fact remains the same: the commission structures are all set up to sign others up.
Here's a lady who gets angry and upset when people call Younique a pyramid scheme:
While I really love this lady's passion and I honestly wish her every success, I have to clarify and rebuttle a few points she made here.
First off, it's not your business. 
I'm really sorry. I know this is hard to accept when your inside the 'hype bubble' but you don't actually own a business. The only thing you own are the overpriced products you paid for.
Your website isn't yours either, it's on loan to you from Younique and if they go under, so do you. They can cancel your presenters account at any time. Truth is: you're just a link in a pyramid chain.
Real definition of a pyramid scheme
In the video she says Younique is in no way a pyramid scheme but I have to disagree with her definition of what a pyramid scheme is.
"A pyramid scheme is when you promise somebody that if they sign up to something that they make money by signing for it wthout having a product or service to sell."
This isn't accurate. Most pyramid schemes have products and services they promote. Here's a more accurate definition of what a pyramid scheme is:
[alert-note]"A pyramid scheme is a business model that recruits members via a promise of payments or services for enrolling others into the scheme, rather than supplying investments or sale of products or services.
As recruiting multiplies, recruiting becomes quickly impossible, and most members are unable to profit; as such, pyramid schemes are unsustainable and often illegal."
The Younique makeup pyramid scheme
While it's true that in order to qualify for the next colour status you have to meet sales targets, you have to meet recruiting targets too. Recruiting others is what drives the whole incentive program.
If it wasn't a pyramid scheme, why recruit others at all? Why not open stores, why not sell directly on Amazon? Why is there such emphasis on recruiting others if it's not a pyramid scheme?
So any corperation has a CEO and a leadership structure and employees which is a pyramid scheme?
Not quite…
When an employee applies to work for a company there's a set agreement on the salary they'll get in return for the work they do.
My biggest problem with pyramid schemes like this is that they often recruit people with false or unrealistic earning expectations. You can promise unlimited earnings and $1000s but the truth is, a very small percentage of people in multi-level-marketing make any serious money at all.
Because by very definition, a pyramid works with a few people at the top making most of the money and lots of people at the bottom making next to nothing, regardless of how much effort they put in.
I've been involved with MLMs like this before and so I totally get that when you're excited about the opportunity and your motive is to make a life-changing amount of money for yourself, its hard to hear the negatives, but sometimes it's good just to take a step back and re-evaluate before you put too much money and energy into it.
The MANY Younqiue product complaints…
Before I get onto the quality of the products, there are tons of complaints online about delivery times. Instead of the 3-5 day window they promise you, you should expect to wait more than 4 weeks if you order from them.
This shocking customer service is due to items showing as available on their website despite being out of stock and you're not told this until after they've placed their order.
I don't know where you are right now, whether you're about to sign up to them or are looking for another work from home opporunity, but my advice to you is before signing up to Younique or any other programis: always do your research.
It took me just 2 minutes to find 250+ customer complaints on sites like PissedConsumer.com.
Some are quite shocking but all of them are from angry and upset customers who felt the product didn't meet basic quality standards.
Do you want to sell expenisve products like these to your loved ones when you can buy much better quality cosmetic products at places like Target for half the price?
Mascaras, liquid eyeliners and lipsticks all have known issues.
In fact, a woman who made it to elite purple status publically quit Younique.
Why?
Because the product is crap!
She was doing very well for herself. She achieved purple status, had close to 350 people signed up under her and planned on working with Younique for the rest of her life.
Here's Jenie to tell her story:
Did you hear that?
"Everyone knew the $30 mascara was horrible but they were told to keep quiet."
Issues with liquid eyeliners, problems with backorders, ow-quality lipstick = all crappy products at premium prices.
I confess, I'm a man who knows nothing about makeup or skincare products, but this is not looking good and certainly not something I'd be proud to be a part of.
What I like about Younique
It helps people think bigger about their lives, helps them set goals and start to think about working for themselves.
Younique are embracing the digital age and giving presenters websites and using social media.
What I don't like about Younique
You end up becoming a spammer on Facebook (and getting blocked)
You become that annoying pushy sales person other people go out of their way to avoid
The only way you make money is by selling expensive, low-quality products to your family and friends and destroying your credibility in the process.
MLMs are really scams.
This is an MLM with expensive, low-quality products meaning you won't get repeat orders.
My final verdict
With Younique you're getting involved in a makeup pyramid scheme where you're going to have to push low quality products to your unsuspecting family and friends and push hard to recruit others to do the same thing if you're ever going to make any serious money at this.
You can dress it up as anything you like but the fact is: Younique is a pyramid scheme.
And one more thing…
To all women out there reading this, you DO NOT have to join a pyramid scheme to feel empowered or validated.
There are more legitimate, hype-free ways to build an online business for yourself promoting any products you're passionate about without having to deal with shipping, selling, payments or any of that stuff.
So if you're looking to learn how to build a real online business through building profitable and succesful websites (not as technical as you might think) then check out my number one recommendation.
It's where I got my start and now I make more than $6,000/month online. Oh, and you can put your credit card away because it's free to start learning!
What do you think?
Thanks so much for reading my Younique review. As an outsider not getting paid to promote them, I've tried to be as honest and fair as possible.
I'd like to open this up for discussion and whether you agree with me or not, I'd be happy to reply to any comments or questions you have here in the comments section.
I know there are people out there with far more experience at direct sales marketing then I, so I'd love to hear from you and get your perspective on this too.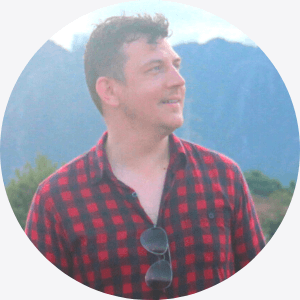 About Simon Crowe
Simon launched The Make Money Online Blog on a mission to help aspiring entrepreneurs kiss their bosses goodbye.
Get his free Affiliate Marketing Guide For Newbies to learn exactly how to make your dream business a reality.