You've decided to buy an affiliate marketing website so you don't have to go through the hard slog of building one from scratch?
Smart move.
But where is the best place to buy affiliate marketing websites exactly?
Stick with me here and I'll show you exactly why HumanProofDesigns.com is THE best place for buying high-quality, income-generating affiliate sites designed specifically to get people clicking your links and maximise your income.
Why Buy An Affiliate Marketing Website?
It used to be crazy expensive to buy a business.
You'd need £3 million ($3.8 million) before you could even think of buying a McDonald's franchise. Not to mention the 20 years you're going to have to wait to see any return on investment…
Most people don't have this kind of money to invest, and why would when you can buy an affiliate website for less than $1,000 that reaches a truly global audience and generates money for you 24/7?
The opportunity to earn big bucks online is HUGE and getting bigger by the day – just take a look at this affiliate earnings trend (in millions):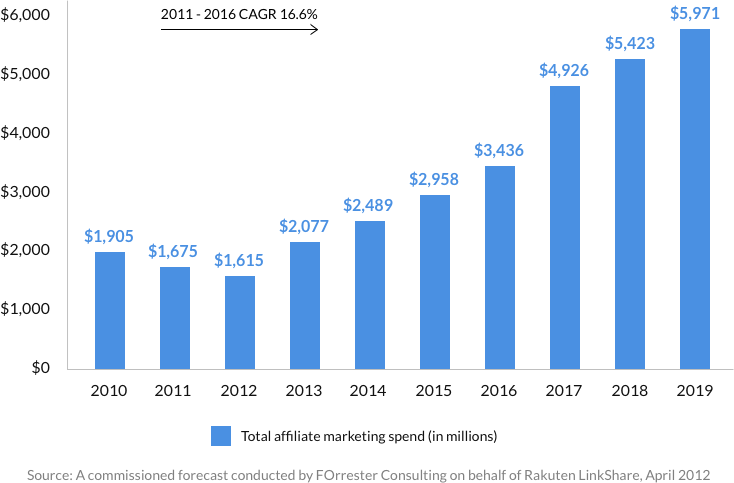 So forget the bank loans, high-risk strategies, waiting 20 years for a return on investment and thank God we're in the 21st century!
The old industrial age is behind us, the new internet age is here and the money is there to be made if you're ready to grab it with both hands.
"The barrier to entry was high. It was expensive and risky. Of course, the payoff for success was big, which was why many people tried.

Unfortunately, many failed.

Today, thanks to the internet, the world is changing."

– Robert Kiyosaki
Who Are Human Proof Designs?

Dom Wells founded Human Proof Designs (HPD) back in 2013 for 2 reasons:
Firstly, to help beginner affiliates get the strongest start possible.
Secondly, to help already experienced marketers build their website portfolio and grow their online businesses to scale.
Since then they've built and sold over 1,100 affiliate marketing websites, written over 26,000 high-quality articles and reviews and researched over 45,000 buyer-oriented keywords.
Here's Dom to give you a bit more background on exactly what they do and walk you through what one of their sites looks like:
I've also written a complete hands-on review of Human Proof Designs where you can see a full breakdown of what you get with every affiliate site you buy.
Choose The Affiliate Site That's Right For You
Obviously, when you buy an online business you need to know it's going to generate a passive income for you for many years to come, that's why you need a site:
In a profitable and growing niche
Packed full of unique, high-quality content
With existing rankings and traffic
Built with only the best premium themes and plugins
Designed to convert readers into buyers
With high growth potential
The great thing about Human Proof Designs is they give you 4 different types of affiliate websites to choose from to fit your needs and budget:
1. Ready Made Affiliate Sites
By far their most popular seller, ready-made sites are built around a well researched, lucrative niche with a ready-to-buy audience.
All of them come with a detailed earnings and rankings breakdown, full technical support and a 100% satisfaction guarantee.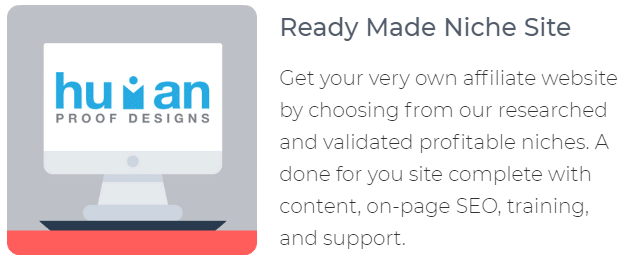 2. Custom Made Affiliate Sites
Have a great niche idea but don't have the time or prefer to leave the website building and content creation to the experts?
HPD's bespoke done-for-you service is the perfect solution.
Simply fill out the contact form telling the Success Team what you're looking for and they'll do the rest.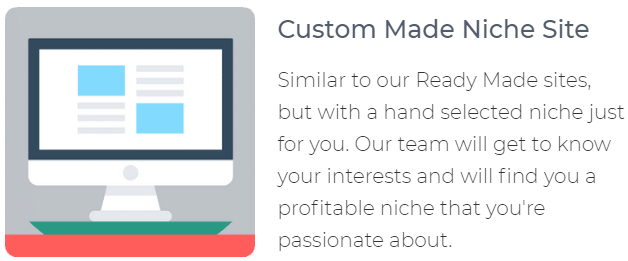 3. Aged Affiliate Sites
Aged sites are at least 6 months old, have already skipped the Google sandbox and are ready to make you money right away.
Once you buy a site and the ownership is transferred, simply add your affiliate links and you're good to go.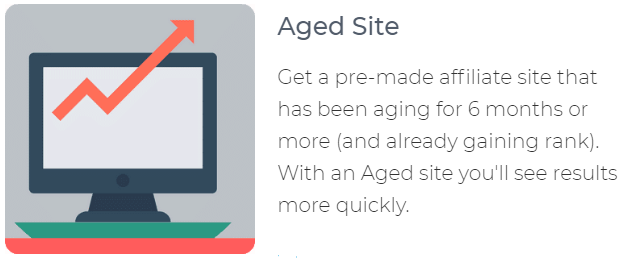 4. Authority Affiliate Sites
Authority sites require a big investment upfront but offer the highest returns.
You'll be given all the training, support and guidance you need to take your new business and online earnings as far as you want to go.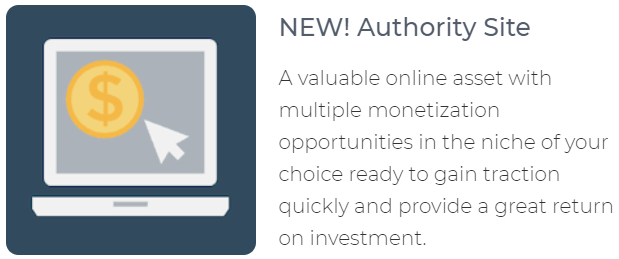 5 Reasons To Buy A HPD Site
1. No Cookie-Cutter Crap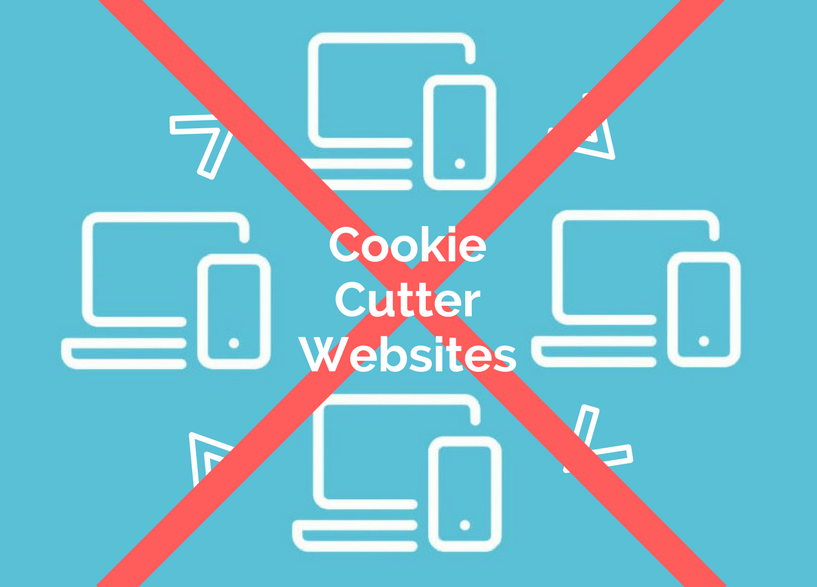 Unlike a lot of the junk websites sold on sites like Flippa, each and every website sold by Human Proof Designs is 100% unique.
They're built with high-quality reviews and helpful articles centred around low competition buyer-orientated keywords that are designed to get your website visitors clicking on your affiliate links.
2. They're The Leading Experts
When it comes to making money with affiliate marketing you really only have 2 choices:
Go through the long and painstaking process of building out an affiliate website yourself from the ground up (probably making a lot of mistakes along the way), or leave it to the professionals and fast track your earnings.
Dom and his team of expert copywriters, website designers, niche and keyword researchers have successfully built over 500 income-generating affiliate websites and they know exactly what they're doing.
They've got the process down and they know what works and what doesn't.
They know how to find popular yet untapped niches, how to write content that converts and how to design websites that do what they're supposed to.
3. You'll Find A Wide Variety Of Niches To Choose From
From coffee grinders to angle grinders, from chopping boards to surfboards, browse HPD's affiliate websites for sale and you'll discover a whole range of different niches.
So whether you're interested in the health and beauty, sports or technology niches, the chances are you'll find what you're looking for.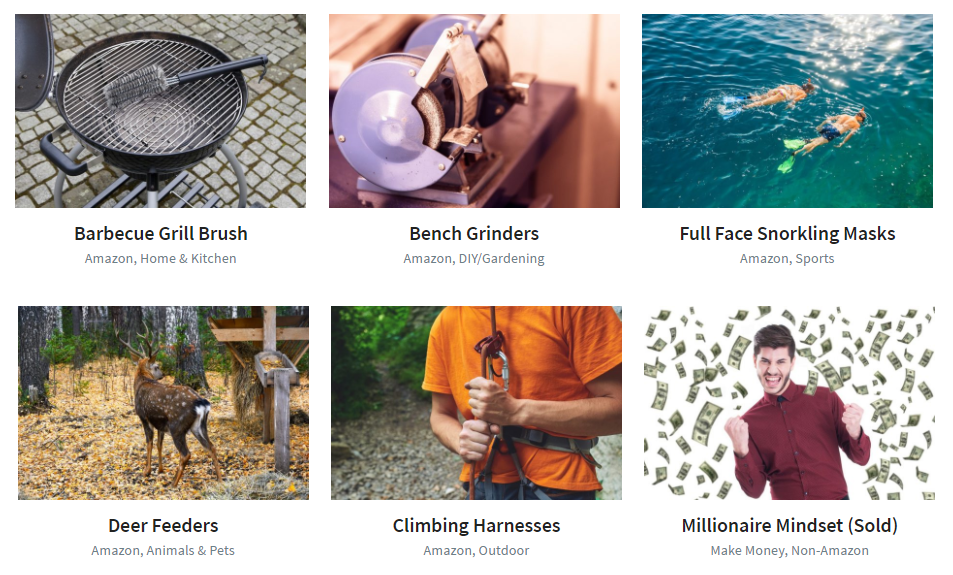 With their article writing service, you don't even necessarily need to know anything about the niche you're going into – you can always outsource the content creation part and continue to build out your newly-acquired website with fresh posts.
4. The After Sales Care is Unparalleled
This is where they really shine:
Buy a site and it's not just a case of them handing you the keys and leaving you to it. You'll get access to a private members-only group and a whole library of training and resources put together to help you get the most out of your site.
On top of that, you'll get one-on-one mentoring from Dom and be able to talk to his support team for help or advice. This is a lifetime thing too, so there's no expiry date on the after sales support you receive.
5. HPD Sites Actually Make You Money
Owning a website and owning a website that actually makes money are 2 entirely different things.
When you're browsing sites for sale you'll see Dom gives you a monthly earnings calculator so you can see exactly what the site will earn based on keyword rankings, monthly searches, the click-through rate, estimated percentage of buyers and price of the products the site is promoting.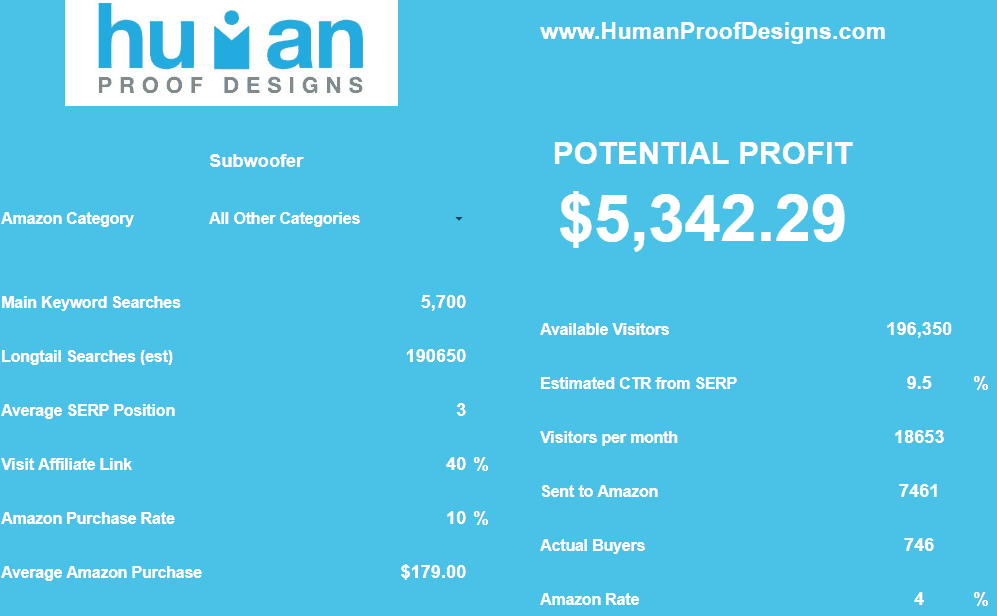 By leveraging the knowledge and experience of Dom's team and taking advantage of the training resources and aftersales care, both affiliate marketing beginners and experts alike have seen huge returns on their investment.
Check out some of their customer testimonials here.
Have Any Questions?
Whether you're buying your first affiliate website or adding to your existing portfolio, I hope this guide's been useful in pointing you in the right direction.
If there's anything you're unsure of you have any questions at all, do scroll down and ask me below and I will personally do my best to help.
Simon Crowe is the founder and editor of The Make Money Online Blog on a mission to help as many people as possible kiss their bosses goodbye.
Watch this video here to discover how to smash your online income goals and make your dream business a reality.