Juan Ads say they can give you the opportunity to earn money online simply by clicking on a few ads, but can you really get paid decent money to click on ads?
I've seen many so-called work from home opportunities like this before so I knew I had to investigate further and find out what Juan Ads is really all about.
In this Juan Ads review we're going to look at how good of a money maker this really is and whether it's a scam or legit.
And just so you know:
I am not affiliated with Juan Ads in any way. I am just an online entrepreneur who's trying to give the best tips and advice to help my readers.
If you've ever been involved with Juan Ads or if you have any questions, be sure to leave your thoughts and comments below. 🙂
What is Juan Ads exactly?
JuanAds.com was launched in Manilla, Philippines in 2008. They have the Juan Ads app but it's pretty useless.
They're most often promoted as a way to earn money online by clicking on ads.
But dig a little deeper and there's more to it than that…
Calling itself "the number 1 fastest growing Network Marketing and Advertising Company in the Philippines." you already know it's about way more than just clicking on ads…
Basically Juan Ads is a networking marketing company (or MLM) disguised as an advertising agency. Read this review in full and I'll explain why…
As a money making opportunity this pays almost nothing – just $0.001 when you click an ad. So if you're looking for real ways to make money online, I'm sorry this isn't it.
Juan Ads review
To find out exactly what is happening with Juan Ads I decided to sign up and see for myself…
Going to the website, it just asks me to register without knowing anything about what I'm registering for.

I decided to go ahead and click the register button. Next up was a screen with a bit more information on it and a simple form I needed to fill out.
Already I see there's 2 levels of membership – free and premium.
Once I filled out my name, email address and password, I confirmed I wasn't a robot and agreed to the terms of service (maybe I should have read them first?) I clicked on the register button expecting to go to the next screen…
But then an error showed up. Apparently I needed to enter a "Sponsor's name" so I just entered the first random name I could think of and finally I was inside the member's area!
At this point it wasn't clear what part I should go to, just the UPGRADE ACCOUNT tab was flashing.
Finally, I found 'Online Jobs' in the left-hand side menu so I went ahead and clicked it and it bought some PPC (pay per click) jobs.
Now hopefully I can try to earn some money…
I clicked on the first 'BitMiner' ad which just showed a blank screen. I then had to wait for 10 seconds until I was told I earned $0.001.
The second ad I clicked on was for a poster printing company, I had to look at this screen for 20 seconds.

For the next job I clicked on LounJ and had to look at their Facebook page for 20 seconds. That earned me another $0.001.
I've spent a minute and earned a ridiculous $0.003. I don't think I'm going to get rich by doing this!!
This is just 3/hundredths of a dollar. So I would have to do this for 6 hours straight to try to get to $1. How can anyone call clicking on ads like this a legit way to make money?
The truth about Juan Ads: You have to recruit others to make money
It's clear to me that Juan Ads is not about you making money by clicking on ads, what they really want is for you to upgrade to the premium membership so they make money off of you.
Once you've paid ₱900 (or $47) to become a premium member then you can start making money by signing up other people who will pay ₱900 so you can make a commission.
Nobody is making money through the ads, it's all about making money from the membership fees.
If you don't believe me, watch this Juan Ad video presentation and you'll see this is all they talk about:
Can you really make money with Juan Ads?
Yes, by referring friends, building your down line up to 5 levels…
As you can see from the video, you sign up because you like the idea of making easy money by clicking a few ads but then you're pushed to sign up for the premium membership and then strongly encouraged to sign others up to do the same.
This is the perfect definition of a pyramid scheme – where the opportunity is selling the opportunity with no real product to show.
Wikipedia say that a pyramid scheme is: "A business model that recruits members via a promise of payments or services for enrolling others into the scheme."
This is what they do at Juan Ads.
A Filipino lady called Juny went ahead and paid for the Premium membership and I think she said it best when she said this:
"Yes, I can do the fast track, I can invite people to join and sign under my referral, that's the fastest way to earn more.
But NO, I don't have the heart to lie and make false promises only to redeem my loss. I am not alone on this sentiment, I wish all aspirants to think twice and study how the system works.
If you think the scheme works for you then you may go on, but then again, consider your referrals. Listen to your inner voice, are you willing to help them the best way that you can?

If not, again, I have one more word for you… are you happy with your earnings while your referrals are striving to earn a $0.001?" – ExpertsColumn.com
Is Juan Ads a legit site to earn money or just another scammy pyramid scheme?
Honestly, I won't be visiting the Juan Ads website again. Working for 6 hours just for $1 is not worth it at all!
That's just $0.16 per hour!
Paying people $0.001 to click on your ads is pointless and will not help your business. The people viewing your ads are only doing so to try to make some money and are not interested in whatever product or service you're trying to sell. For this reason, I don't know why companies would want to use Juan Ads to promote their business.
Really the only way to make money with Juan Ads is by recruiting others into the same pyramid scheme and do you really want to promote a scam to your family and friends to try to make money? I do not recommend you go down this path.
If you're serious about making money online then you can't waste your time clicking on ads for $0.16 per hour. Instead, you could be better using your time to build a real online business for yourself.
Training courses like Wealthy Affiliate are ideal for beginners because they will show you step by step how the process of making money online works and turn you from a newbie into a success online entrepreneur.
I joined Wealthy Affiliate in 2014 and today I make more than $6,000 online. Follow in my footsteps and you can do the same.
Check out my Wealthy Affiliate review here to find out more and get started.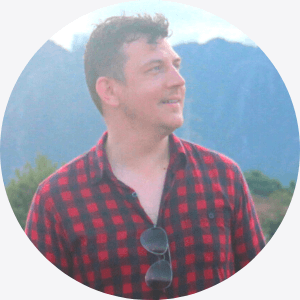 About Simon Crowe
Simon launched The Make Money Online Blog on a mission to help aspiring entrepreneurs kiss their bosses goodbye.
Get his free Affiliate Marketing Guide For Newbies to learn exactly how to make your dream business a reality.