"Vida Divina" is Spanish for "Divine Life" which suggests there's an exquisite life awaiting you if you join, but is this just another hyped-up promise?
In this review, we're going to see if Vida Divina is your golden ticket to your dream life or just another scam.
Right off the bat I'm just going to tell you I am not an affiliate of Vida Divina and this review reflects my research and opinion on what I've discovered about the company.
So stick around and I'll do my best to help you decide if this is for you or not!
Viva Divina Review At A Glance
About: Vida Divina is a multi-level marketing company (MLM) in the health and wellness space. They sell supplements, herbal tea, coffee and skincare products.
Price: You must purchase one of the four starter packs ranging from $120-$1,200.
Pros: An extensive product range, part of the DSN Top 100.
Cons: Low success rates, saturated market and a strong emphasis on recruiting.
Verdict: Vida Divina is a legitimate MLM and if you enjoy face-to-face selling then this could be the opportunity for you, but it's not for everyone. 

Vida Divina Background
An MLM marketer marries a doctor and one morning, while in bed, they have a conversation about creating cutting-edge health products that can change everybody's lives and BOOM! Vida Divina is born.
Vida Divina was founded by long-time marketer Armand Puyolt and his wife Dr Esther Ramos in 2016 and their headquarters are in Ontario, California. So it's hasn't been very long since it started.
The thing with sketchy MLMs is they only exist long enough for people's scepticism to die down, after a while when everybody starts trusting them, then eventually disappear into thin air.
I'm not saying Vida Divina is a scam right here, I'm just saying that this is something to keep in mind when you start considering joining a so-called money-making opportunity.
One of Puyolt's biggest ventures before Vida Divina was Total Life Changes, but that's not where he started his MLM career. In 1996 he joined a company called ACN which he eventually left 4 years later when he decided to join Metabolife International.
The sad thing about Metabolife is that they were found guilty of filing fraudulent tax returns. They were fined a staggering $600,000.
But does that put Puyolt into bad light? I don't think so because his LinkedIn profile claims that he left Metabolife a year before things went sour…
Maybe he saw that this was coming and jumped ship to Total Life Changes where he says he earned a whopping million dollars. Probably he started thinking that he can earn more on his own so he eventually left TLC and launched Vida Divina.
While most legit MLMs struggle to make much in their first year, after 2 months Vida Divina launched, they claimed to hit $23 million in sales.
Sound too good already?
I hate to break it to you, but I found a red flag here.
It might just be a language error but Vida Divina claims that they are "FDA Certified". The thing is FDA doesn't "certify" or "approve" companies and dietary supplements.
They could have done a better job of explaining this because if they think that making these kinds of claims will make them seem extra credible I don't think it worked.
Vida Divina Products
Vida Divina has all sorts of health products from goji berries to detox teas.
They claim that their product line helps people live better (maybe that's why they named it Vida Divina).
Creating unique formulas (I hear that so often I don't know how to define unique anymore) and natural blends, they claim, helps our bodies obtain nutrients not found in most food today and relieve stress.
Its flagship product is Te Divina, the weight loss and detox tea. The most common ingredient used in their products is Chaga, a medicinal mushroom that apparently helps with digestion, blood pressure, allergies, ulcers, and stress.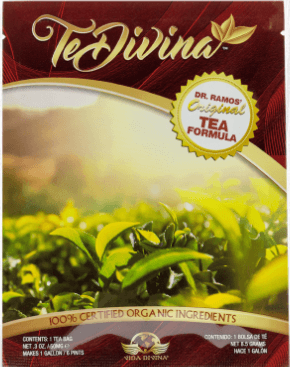 Chaga has lots of antioxidants that help to stimulate the immune system. Research also shows that it can lower cholesterol and blood sugar. And that it can protect the DNA from oxidative damage and helps prevent cancer.
But here's a kicker:
It has side effects. If you take Chaga with aspirin it can cause bleeding. Although research showed there are some benefits to Chaga, there's still not much research available on the potential side effects so it's not recommended for pregnant women or those who are breastfeeding.
And since it activates the immune system it means it can also increase the chances of autoimmune disease so people with lupus, arthritis and multiple sclerosis are not advised to take this.
So much for the benefits…
How Vida Divina Works
Since Vida Divina is an MLM you can either just purchase a product or become an affiliate and make money through bonuses and commissions.
Again this doesn't mean Vida Divina is a scam but here's another thing I'd like you to note:
An overly complicated compensation plan helps a scam succeed. Because if you make it hard for people to understand how everything really works, you end up successfully duping them.
So just keep that in mind, it might be helpful when thinking about if you should really join Vida Divina or any MLM for that matter.
Signing up with Vida Divina means you have to buy one of the four starter packs. (Mind you they're not cheap)
Standard Package – $120
Popular Package – $300
Premium Package – $600
Supreme Package – $1,200
Not just that, you also have to meet a minimum of 120 PV auto-ship requirement every month to stay an active member. That's a lot of money to pay out.
Retail commissions are not bad though, you get 28%.
They also give fast track bonuses up to 50%-70%. But that's a lot of work because you have to start out strong.
There's also:
Presentation Bonus: 20%
Team Commission: 20% plus 5% if you qualify early in the month
Check Match Bonus: 50%-120%
Car Bonus
Vacation Bonus
Here's my thing about vacation bonuses though:
At times they can seem to get so hyped-up that you start wanting it even you didn't in the first place. And if they want me to enjoy my bonus, might as well give it as cash so I can do what I really want with it, then I'll enjoy it.
What I Like About Vida Divina
1. Extensive Product List
You can enjoy herbal teas, coffee, weight loss supplements, and skincare products. They're not limited to just one set of items.
2. They're Part Of DSN's Top 100
Vida Divina ranked #61 in the top 100 direct selling companies that included names of legit MLMs with $197 in revenue.
This makes them a bit more credible.
What I Don't Like About Vida Divina
1. Success Is Rare With MLMs
Vida Divina and most MLM companies hype up claims of unlimited residual income plus work-life balance. That's not the case most of the time though. Maybe do some reality check before trusting the claims.
2. Dietary Supplements Are Mostly Subjective
No one can prove that it can work for everyone. It can be effective for one and not for another. That's why the FDA doesn't "approve" dietary supplements because the results are not the same for everybody.
3. Saturated Market
Many network marketing companies like Zija, Nikken and Heal Worldwide offer what Vida Divina does, and with a lot of people already engaged in those MLMs, you'll find a hard time looking for recruits and retail clients.
4. Useless Income Disclosure
I was pretty bummed with this. Their income disclosure doesn't include a monthly or yearly report of revenue. It's just half a page with a bunch of words that say the average annual gross is $500-$2000.
With that kind of amount, I'll be better off working on a local minimum-wage job. There are better options than this.
Is Vida Divina A Scam?
I haven't found enough proof to say Vida Divina is a scam. They have a wide range of products and that distinguishes them from pyramid schemes and Ponzi schemes.
But it doesn't mean an MLM with products is legit. Some pyramid schemes have products as a front but the main focus is recruiting and most of the income is generated from that.
But I still wouldn't recommend Vida Divina. MLMs, in general, have a very low success rate. Top that off with the fact most MLMs have very similar products and it will be very hard to find new recruits and clients.
Plus you only get to earn $500-$2000 per year on average? I think your time is worth more than that.
And the reality with MLMs is those at the top make most of the money while those at the bottom struggle to find new recruits.
Closing Thoughts
Unless you have the skills to market with friends and family who'd be interested in weight loss teas and nutritional supplements, you are doomed! And your closet will just be stocked with stuff you won't be able to sell.
In the end, you'll spend more money than you make. Not everybody has the guts to do face-to-face selling, I don't.
The good thing is that MLMs are not the only way to make money; there are other opportunities that have a higher success rate that won't make you burn bridges with friends and family.
With MLMs, when the company decides to shut down, you will be left with no business. You won't have to worry about that with opportunities like affiliate marketing.
If you're sceptical about affiliate marketing, you can always try it out for free before shelling out some cash. Plus you will be trained on how you can build your successful business.
If you want to know more about affiliate marketing, click this link.
When you're ready to build your business, click this link to get started.
How I Make A Living Online?
After years of working in call centres I finally figured out how to create a 5-figure monthly passive income stream and become financially free.
Thanks to the right training and a lot of hard work I kissed my old boss goodbye and booked a one way ticket to Thailand.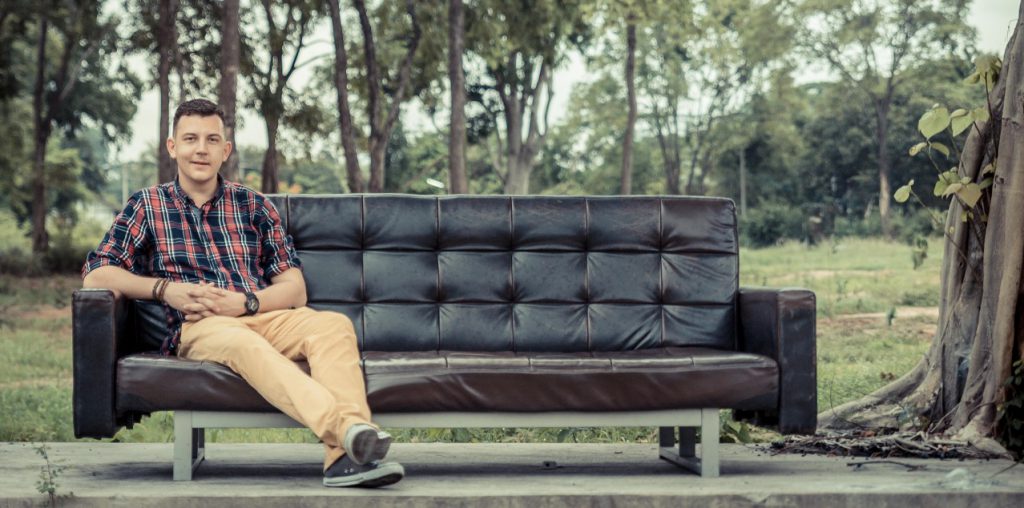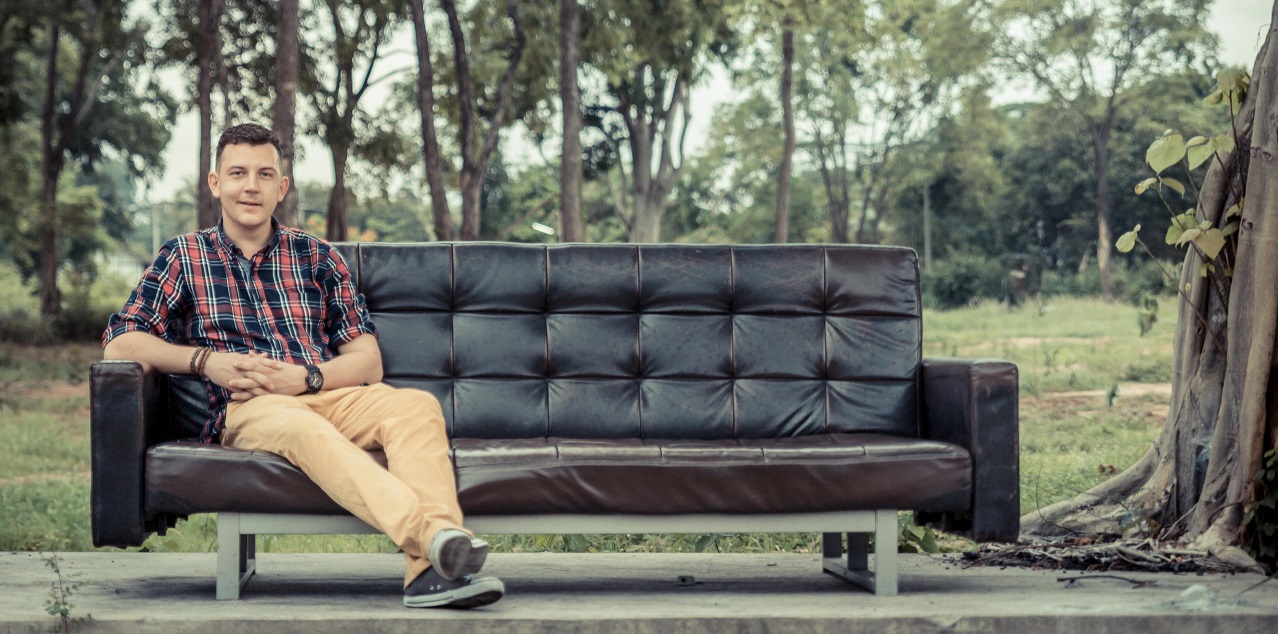 So if you're serious about building a thriving online business, click here for the exact step-by-step formula I follow.
Simon Crowe is on a mission to help as many people as possible kiss their bosses goodbye.
Take the free Commission Academy course to discover how to smash your online income goals and make your dream business a reality.