If you're asking "Is Sisel International a scam?" it's probably because someone is trying to recruit you, but kudos to you for doing your research – I know it's easy to be drawn into the hype, but in this Sisel review we're just going to look at the cold hard facts.
My hope is by the end of this review you'll know whether Sisel International is a scam you should avoid or a legit business opportunity you should pursue.
I am not a Sisel International distributor and I make no money selling the product. I'm just an honest guy on the internet doing my best to make sure people can find truthful, unbiased information about work from home opportunities when they need it.
Sisel International Review At A Glance
The more you believe you can make money with Sisel, the more money you'll lose and time you'll waste.
People are often duped into thinking they can build an extra income for themselves by recommending health products and handing out a few business cards only to hit the harsh reality that it's not as easy as this.
Trying to sell high-priced products to people who aren't interested is a long, hard slog. If you're going to make any decent money with this business you're going to need to recruit and recruit, but the complicated commission structure doesn't make this an easy sell.
I can not recommend Sisel as a legit work from home option, here's why:
Sisel President and Founder Tom Mowers Sr. has done time in a federal prison for tax evasion.
Sisel's 'miracle-working' products have not been evaluated by the US Food and Drug Administration.
The compensation plan is so complex you need to be a mathematical genius to decode it.
Though presenters say it's just $20 to become a distributor, thanks to their autopurchase feature, you're going to have to pay at least $150 a month.
Despite what you might hear, network marketing is a dying industry and for good reason; the internet has changed how we buy and sell and ultimately how we do business.
I mean why limit your earning potential to your close circle of family and friends when you can create your own internet business that reaches a truly global audience and has unlimited earning potential?
The good news is there are sites like Wealthy Affiliate can teach you how to create your very own profitable and thriving online business step-by-step, and the beginner's course is completely free. It's a no-brainer.
What Is Sisel International?
Sisel International is one of the many health and nutrition based multi-level-marketing (MLM) or network marketing companies to come out of Utah in recent years.
Founded in 2006 by father and son team Tom Mower Jr and Tom Mower Sr, their mission statement is to create toxic-free and environmentally-friendly personal care products and nutritional supplements.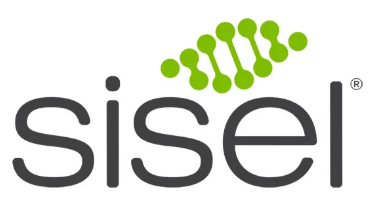 Sisel is an anagram for Science, Innovation, Success, Energy and Longevity.
Sisel International has 256+ products that apparantely 'sell themselves', ranging from weight loss aids, skincare and make-up, household cleaning supplies and nutritional drinks.
In this video you'll see a breakdown of the company's official mission, overview of the products and info about the Sisel International business opportunity:
Sisel Founder Did Jail Time For Tax Evasion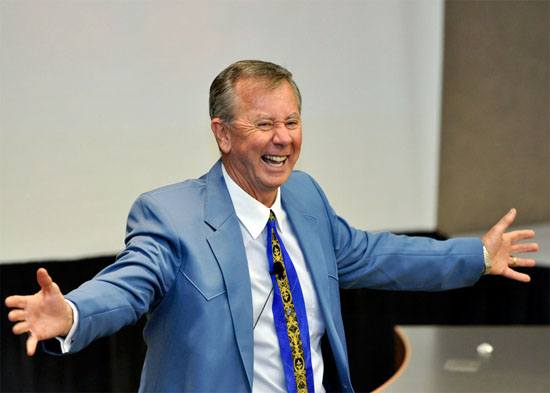 I know, I know, they don't tell you this in the business presentation or on the company website, but Siselco-founder Tom Mower Sr. was a convicted tax fraud.
In 2005 a federal jury found Tom Mower Sr. and his wife guilty of one count of conspiracy to defraud and six counts of tax evasion.
As a result, the Sisel co-founder served a 25 month prison sentence in a federal jail. Read the full article here.
Later in 2007 an injunction was issued against Tom Mower Sr. for stealing Neways International's the company's product formulas, distributor lists and vendor lists for Sisel International. You can read all about that injunction here.
Since you can tell a lot from a company by looking at the owners, whenever you're considering joining a business opportunity it's always a good idea to look at the people behind it.
Are you sure you want to be involved with a company that is headed up by a guy with a dodgy track record and federal prison terms?
Are you going to set your future financial stability on a guy that clearly can not be trusted? I know I would not want to be associated with a company like this.
Sisel's Complex Compensation Plan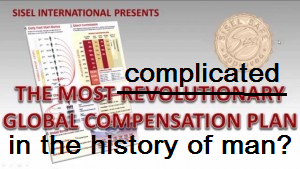 I can honestly say I've never seen a compensation plan as complicated as Sisel's.
I've read through the compensation plan several times, watched long videos from distributors trying to explain it but I still can't quite wrap my little head around it.
Feel free to check out the Sisel International compensation plan (PDF) for yourself here.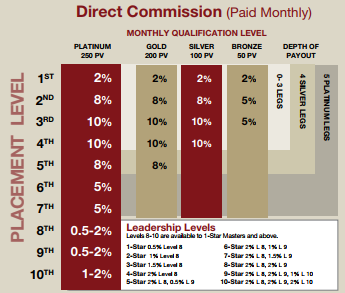 I know this is typical of MLMs – Legal Shield, Zija, Viridian and World Ventures have complex compensation plans too, but why make it so complicated?!
If the Mower Mission is to help empower people to become wealthy by giving them a system they can use as a vehicle to get from where they are to where they want to be, what's up with all the conditions and loopholes?
Why not just have a 20% commission rate for direct sales you generate and 5% of the sales your referrals generate? Easy, simple, straightforward.
Unless of course you're trying to make it harder for distributors to actually get paid so you can keep more of the money for yourself…?
Join Sisel & The Odds Of Failure Are High
Sisel is a multi-level-marketing company, also referred to as a network marketing company, direct sales company or product-based pyramid scheme.
And before the loyal Sisel fans out there leave me angry comments, I'm not saying Sisel International is not a legit company…
But the way the commission plan is structured and the strong emphasis on recruiting new distributors into your downline, there's no denying Sisel is a product-based pyramid scheme. I say 'product-based' because they have products which in my opinion are way overpriced, but they do exist.
The truth is:
If you want to make any serious money with Sisel, you're going to have to recruit.
Unfortunately with any structure like this, you'll find the vast majority of people losing money with only a tiny percentage of those at the top collecting considerable commissions.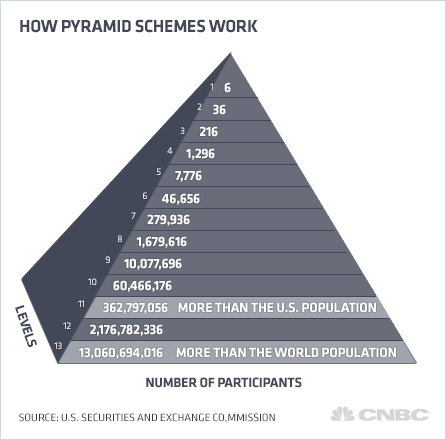 If you choose to become a Sisel distributor, your chances of failure are high. Sisel don't provide us with any earnings disclosure or give any idea of how much the average distributor earns in a year, but Jon M. Taylor PhD recently researched over 400 MLM companies and his findings are published on the Federal Trade Commission website.
According to Dr. Taylor's research:
A minimum of 50% of distributors quit within the first 12 months.
A minimum of 90% of distributors quit within 5 years.
99.71% of all people who join an MLM company end up losing money.
This means only a very tiny fraction of people actually make any money at all, so unless you're one of top 0.29%, you'll pay out for the distributor packs, pay out for the expensive products and conferences and be left out of pocket.
"The loss rate for all these MLMs ranged from 99.05% to 99.99%, with an average of 99.71% of participants losing money in an MLM.
On average, one in 545 is likely to have profited after subtracting expenses and 997 out of 1,000 individuals involved with an MLM lose money (not including time invested)."
Sisel International is certainly no exception to the rule, numbers don't lie and you can ignore these stats at your peril.
Sisel Will Cost You At Least $150/Month
Sisel says what every other MLM out there says: that they have the most lucrative compensation plan and I'm starting to see how the guys at the very top are making so much money…
You see they say it costs just $20 to become a distributor but they forget to mention you're going to need to order an indepedent distributor kit which is then re-ordered for you automatically each and every month.
This is in spite of the fact Sisel's very own terms and conditions state that no person is required to pay a fee to become a distributor.
How do they get around it?
They simply say it's instead of paying a fee, what you're actually doing is buying a kit 'at cost' to the company, making it perfectly legal.

Look what happened when I tried to sign up as a distributor – you can't complete the signup process without selecting at least one pack. The cheapest one is $150 and this is apparently sold "at cost'?

Notice here the words "monthly auto purchase". Cancel your monthly order and your membership is cancelled – this means you'll be paying out $150 a month minimum just for the privilege of working for the company.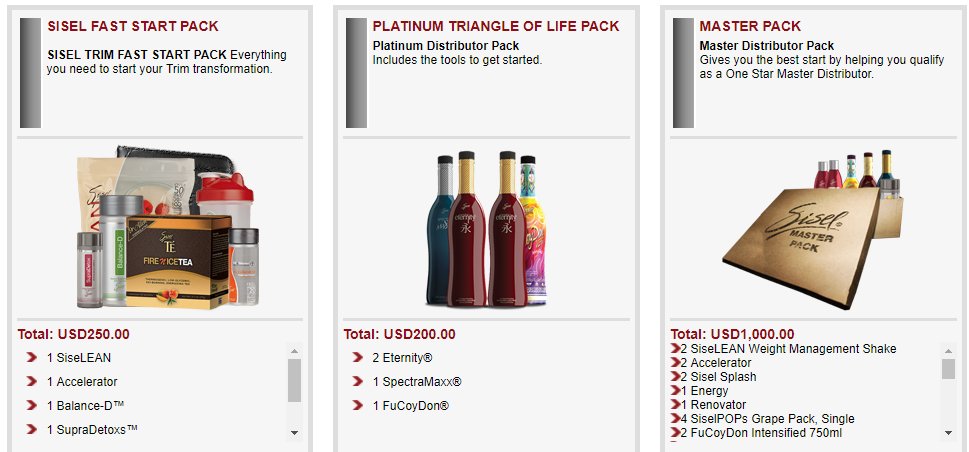 And Sisel products are not cheap! Good luck trying to flog this to your family and friends…
Making money online isn't complicated…
This video will show you exactly how to get started. Tap to watch now »
Is Sisel International A Scam?
As you probably know already by now, I'm not a huge fan of MLMs in general because it's very hard for you to make money be successful with this kind of compensation plan.
It is possible to make money with Sisel but you've got an uphill climb and only a 0.29% chance of success.
Add onto this the fact the founders have served jail time, Sisel's overly complicated commission structures, overpriced products which have not been evaluated by the US Food and Drug Administration and the high monthly fee you're effectively going to need to pay, I can not recommend this as a legit work from home opportunity.
I have one more issue with Sisel:
Their promo shows half a dozen people boasting "This is MY business!"
I'm sorry to break it to you, but it's not. As a distributor you're not a business owner, you work for Sisel. The top dogs of the pyramid can change the compensation rules at any time they like. If they want to cancel your account, they can. If they want to take your team away from you, there's nothing stopping them.
With Sisel International you are NOT in control of your financial future.
I am all for people discovering how to become their own boss and I'll do anything I can to help you along the way, but this is not the way to get there.
People eager to get your signed up under them will tell you it's easy to make money with Sisel, saying things like "The product sells itself" and all you have to do is use the product, give out a few business cards here and there, bring it up every now and then in conversations and you'll soon find yourself going up the ranks.
When in reality, you can expect to face a lot of rejection from family and friends. Is this really what you want? I know I don't!
A Better Way To Start A Home Business
We are well and truly living in the digital age and if you're serious about starting your own successful home-based business than affiliate marketing is the way forward.
The concept is a very simple one: you create your own website based on any topic you like, get readers, promote products and make a set commission.
The good news is there are online training courses out like Wealthy Affiliate which can guide you through what you need to know step-by-step.
I listened the training, I asked for help when I needed it and most importantly I took massive action, which is why I make $6,000+ per month and my websites do all the work for me.
This is why I can wholeheartedly recommend the training at Wealthy Affiliate as the best place for beginners looking to earn a full-time income online.
No recruiting, no hard-selling and it's free to start.
I hope this Sisel International review has been helpful in helping you ward off pushy recruiters hungry to sign you up into their downline!
If you have any thoughts or questions about this review or MLMs in general, be sure to share your thoughts in the comments below and I'll be more than happy to help you out.
Simon Crowe is on a mission to help as many people as possible kiss their bosses goodbye.
Take the free Commission Academy course to discover how to smash your online income goals and make your dream business a reality.