I've been reviewing lots of paid survey sites recently because this is what people like you looking for ways to earn an income online first think of.
In this review we'll be answering the question:
Is Product Report Card a scam or a legit and worthwhile way to make money online?
The sad news is most survey sites end up taking far too much of your time and offer very low payouts. But will this site prove to be any different? Let's find out!
Unlike many of the biased reviews out there, I am not affiliated in any way with Product Report Card.
This is me giving you my honest opinion because I want to help you avoid the internet scams and time-wasters so you can focus on real money making programs.
What We'll Cover In This Review:
What Is Product Report Card About?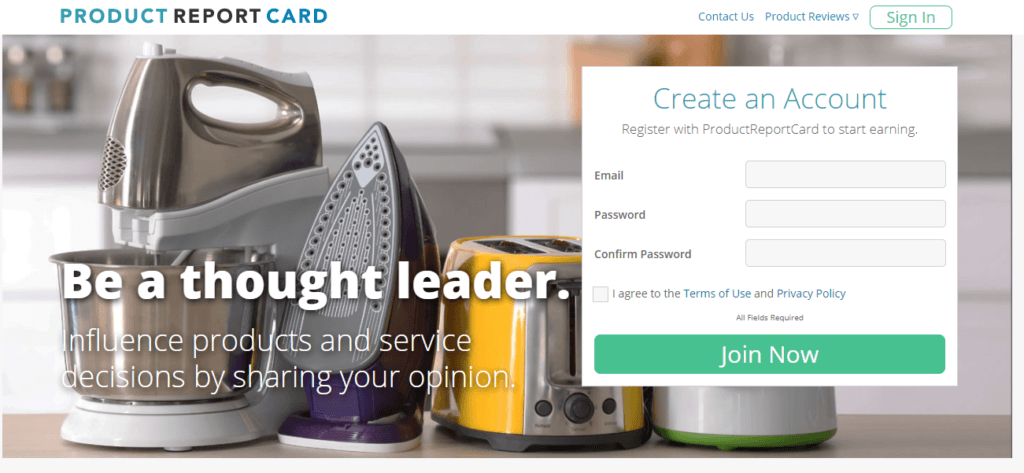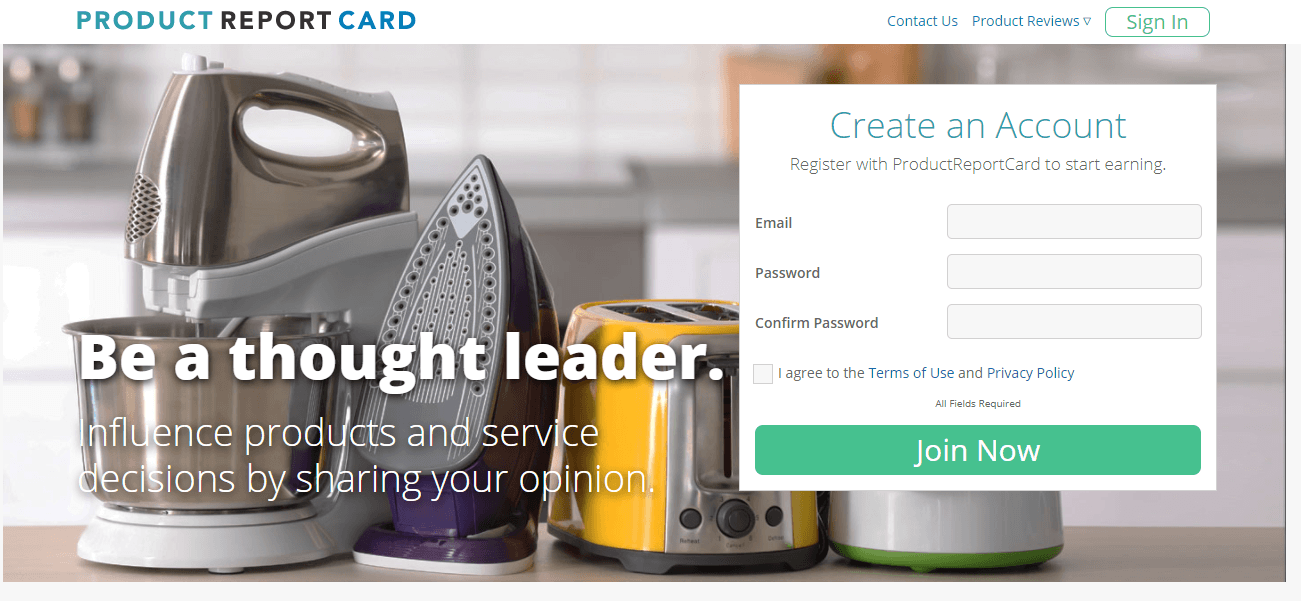 ProductReportCard.com is owned by SoftLayer Technologies Inc. who is based in Dallas, Texas and was launched in 2001.
They're a little different to most consumer feedback sites in that they specialise in product testing much the same as Product Testing USA.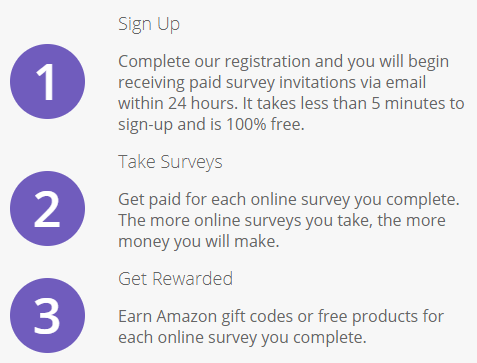 It is free to become a product tester and though the sign up process takes a little longer than most, this isn't something I mind too much if it means I'm going to be getting more feedback and consumer surveys I can qualify for.
The typical survey could take you up to 30 minutes and tend to be very in-depth, asking you all kinds of questions about your personal spending habits and consumer choices.
You can request a payment via PayPal, Amazon Gift Card, or a cheque in the mail once you've reached the minimum $25 threshold, though due to the average survey paying out just $0.25 – $5 (hard to find) This could take you a few months to build up.
Most paid survey websites demand a huge chunk of your time to fill out mind-numbing surveys. Product Report Card, in my opinion, is one of the most time-consuming.
Product Report Card Complaints
I just want to take a second to look at some of the most common recurring Product Report Card complaints.
The reviews online are very mixed, but there seems to have been a major shift in opinion since 2017 with more complaints from members.
TrustPilot rates this survey site 3 out of a possible 5 stars overall and 83% of all ratings with the Better Business Bureau are negative.
As is the case with many paid survey and reward sites, there are signs that things are slowing down…
Nowadays there are more effective ways for companies to get more accurate feedback using social media and there are signs that the Product Report Card site is slowing down.
As this complaint reflects, jobs are getting more and more infrequent.
1. You Might Have To Wait A While For Payment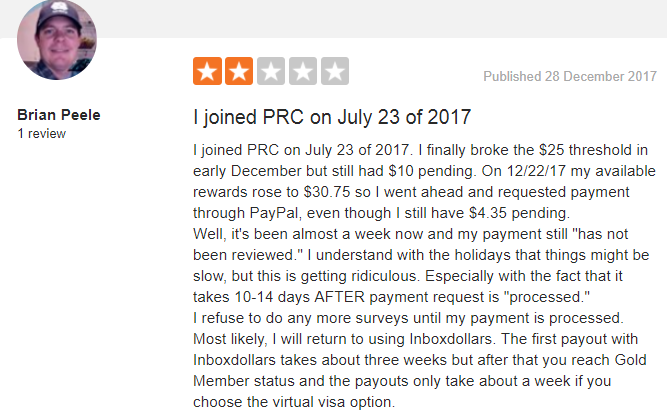 The thing that sticks out to me here is not that this guy had to wait a week for payment, but that it took him from July to December to make it to the $25 amount!
In what other job or so-called money making opportunity would this ever be something you'd think was worthwhile?
2. Some Members Don't Get Paid At All
While many members do get paid, like the member in this video shows, some members are angry at the fact they haven't yet received any payment whatsoever:
Others, despite their best efforts at making contact, have their emails and phone calls ignored…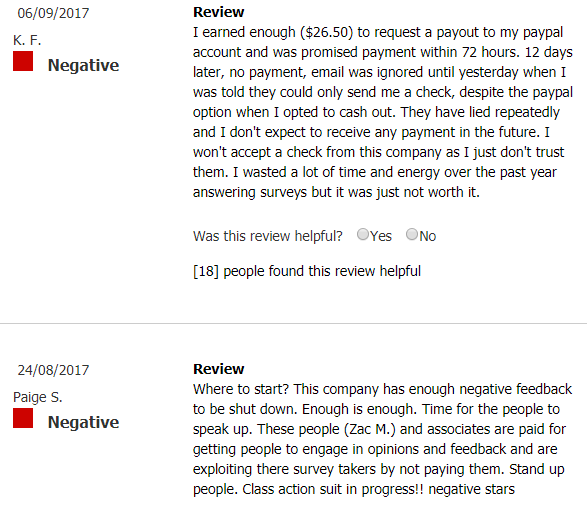 I can only image how frustrating this would be, especially when the people who have managed to get to the $25 mark have put so many hours in working hard to give consumer feedback to this site.
Is Product Report Card A Scam?
Product Report Card is a free to join survey site and overall, I think they are legit, but the small payouts will mean many people find it hard to ever reach the minimum amount to request payment.
Is this a worthwhile online income opportunity? I guess that depends on what you're looking to achieve…
I'd say at best, with daily effort and a consistent stream of surveys you can qualify for you could earn maybe an extra $10 a month doing this.
But can you make a sizable amount of money doing this? No, I can't say that you will.
As I said in the beginning, people are lured in to spend their time and energy filling out survey forms in the hopes of making a decent amount of money but when they sit down and work it all out they're working for less than $1 an hour.
A Better Money Making Option?
If you're looking to make more than a few cents here and there then stick with me.
Personally, I can not recommend Product Report Card as a worthwhile work from home job. Not when there are much higher paying income opportunities out there like creating a legit online business for yourself.
This is why in 2014 I started my first internet business from scratch and today I earn more than $6,000 online each and every month.
The good news is sites like Wealthy Affiliate can show you how to do this step-by-step. It's perfect for beginners and it's completely free to start.
Check out my complete and in-depth review of Wealthy Affiliate, where I outline how this training platform helps me earn $7,000+ per month.
What Do You Think?
I hope you found this review helpful on your journey towards true financial freedom. If you have any questions at all then feel free to ask me in the comments below and I will get back to you as soon as I can.
If you've ever had any experience with Product Report Card or similar paid survey sites, we'd love to hear from you!
Simon Crowe is on a mission to help as many people as possible kiss their bosses goodbye.
Take the free Commission Academy course to discover how to smash your online income goals and make your dream business a reality.