Would you like iPhones and Dyson vacuum cleaners sent direct to your door without paying a penny?
Sounds great, right?
But here's the important question:
Is Product Testing USA is a scam to avoid or a legit product testing site you should go all in on?
I promise you this – read this review in full and you'll know for sure whether this is the opportunity you've been looking for.
And just in case you're wondering, I am not affiliated with Product Testing USA in any way.
I'm just an online entrepreneur who likes to help people like you avoid dodgy work from home scams so you're free to focus on real money making programs.
Here's what I found out:
Product Testing USA Review (Quick Overview)
If you don't have time to read this review in full, here it is in a nutshell:
If you're expecting a nice, consistent flow of product testing jobs from this then I think you'll be disappointed with this site; the jobs are just too few and far between with too many people bidding on the same products.
Maybe if you're persistent enough to build a solid track record with them, you might be chosen to complete a review maybe once or twice a year. Yes, it's not much at all…
The truth is there's a lot of people making a lot of money reviewing almost any product you can think of, but instead of doing it through Product Testing USA, they're building their own online businesses.
If you're looking to earn a steady income stream online then be sure to check out this free beginners training course that gives you a step-by-step formula you can follow.
Learn The Secrets To Making Money Online For Free Now
What is Product Testing USA, really?
ProductTestingUSA.com and is completely free to join and they've been around since 2012.
You could potentially become a product reviewer testing new products or a mystery shopper rating your shopping and dining experiences.
The good news for Brits is there's also a UK version at ProductTesting.UK.com and for the Aussies there's ProductTesting.com.au.
In theory the whole process is as easy as 1, 2, 3:
While your typical paid survey sites like Swagbucks pay you in cash, with this site you simply get to keep whatever you've reviewed.
An iPhone 8 can set you back $699 so when you look at it like that it's a pretty sweet deal!
When selected as a mystery shopper then you'll typically get a $200 gift card. As a mystery diner, you can choose a $100 gift card for the likes of Subway or Dominoes. All in all, I think this sounds pretty good.
As I'm checking the Product Testing USA website I'm given a lot of different options. The product that has immediately caught my attention is the Google Home Mini.
If I sign up I get to test it, answer a few questions and keep it? Sure, where's the signup button!
I must say I am impressed – we're not talking $5 toasters here. There's an Apple Watch Series 3 valued at $399 and a SONY OLED HD TV here that I could potentially get for free worth $2,999.
What do you need to do as a reviewer/tester?
Obviously, these guys aren't shipping out free TVs and iPads for no reason so now I'm interested in what the requirements are. What exactly do I have to do in return?
I found joining the site pretty easy and straightforward. You just fill in the standard forms with the usual contact details and then take a short survey about your interests, demographics and so on I think so they can better match you with relevant review offers.
Once you've done that you can then apply to review any of the products available. When selected you'll be told via email and a few days later you should receive the product in the mail.
Although the requirements might vary slightly depending on the product you're testing and what kind of feedback they're looking for, in a nutshell, you basically try it out for a few days then answer a few questions, give a short written and video review, take a few photos and you're done.
Here's a great example of the kind of video you'd be making:
I think it's important to say at this point that your chances of being selected are pretty slim so you have realistic expectations if you are going to do this.
When you take into account there're thousands of members all effectively 'bidding' on the same items, chances are you won't get picked.
I think the Product Testing owners should make this a little clearer on their site because as we'll see here in a minute, many users have high expectations starting out but then are left feeling disappointed, to say the least.
The 2 most common complaints
1. It's highly unlikely you'll actually be sent anything in the post to review
This is definitely a great side project but it's clear this is not something you can do full-time. They only need one reviewer per product. This means you're competing with 1000s of users for one single offer.
Some members find themselves applying for a whole year and have yet to be given the opportunity to review a product which I understand can be frustrating…
After making a product review available for users to apply, they choose the required number of reviewers at random. You can check their latest chosen reviewers here.
2. Too many spam emails
The second biggest issue raised by members is the enormous amount of spam you get sent. There are tons of complaints about this…
If you do go ahead and sign up then I'd definitely recommend you don't use your primary email inbox!
Product Testing say you can opt out of third-party emails, however, a lot of people claim they're still bombarded with spam even after they've opted out and contacted the company asking for their details to be removed.
Here's a quote from their privacy policy page:
"We may use your email address to notify you about certain offers, including 3rd party offers (collectively the "Offers"), other opportunities and provide general updates if you have opted-in.

Emails are sent only to ST users who have chosen to receive them (opted-in) or who have completed a transaction on the Website. At any time, you can notify us to opt-out from receiving these emails."
What I Like About Product Testing USA
The website is really easy to navigate and well presented
There are lots of high ticket items on offer
Reviewing and giving honest feedback on a product is something anyone can do
What I don't like so much…
It's highly unlikely you'll be chosen as a reviewer
It's better not to use your main email as you will get lots of spam
Is Product Testing USA A Scam Or Legit? I Think It's Legit But…
You can join as a reviewer for free and they never claim everyone will get the chance to review, but I do think they could be better at setting people's expectations from the beginning that this is something you can do sporadically at best.
I think I'll remain a Product Testing member and will keep applying to review products I'm interested in but if I get chosen then it's a bonus.
I do think it's a legit site but as there are a lot of members competing for the same work and they don't pay in cash, this is definitely not something you can rely on to make a full-time income.
If you'd like to find out how you can make money writing reviews online then check out my top-recommended online training program here to learn how you can get started for free.
What Do You Think?
If you have any questions, please ask and I will be more than happy to help you out.
What's been your experience with Product Testing USA? I'd love to hear from you. Scroll down and share your thoughts with us.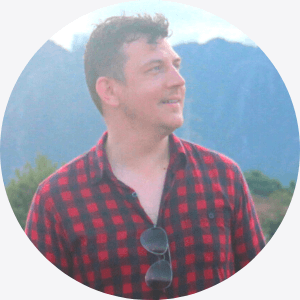 About Simon Crowe
Simon launched The Make Money Online Blog on a mission to help aspiring entrepreneurs kiss their bosses goodbye.
Get his free Affiliate Marketing Guide For Newbies to learn exactly how to make your dream business a reality.